I may get
paid
for ads or purchases made through links in this post.
Make your furry friend's next vacation epic with these Dog Road Trip Tips!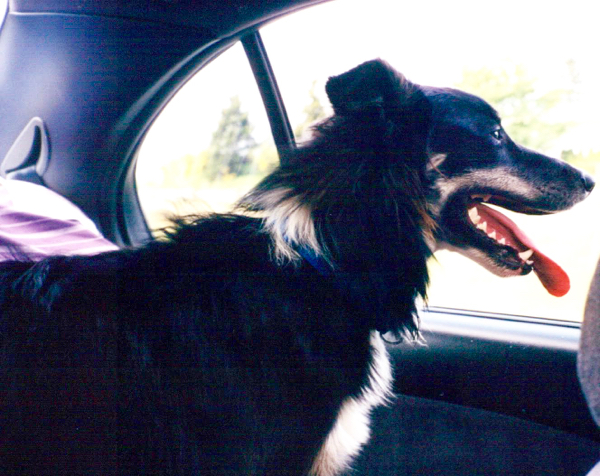 Planning your next road trip?  There is something about traveling with your dog that makes a trip absolutely unbeatable.  Maybe it's all that extra time we get to spend with our best friend that we don't have when we're busy at home.
Bringing your dog on vacation does create a few extra challenges.  These Dog Road Trip Tips will give you some fun and practical ideas for what you can do to keep your dog happy, entertained and safe!
It's time for some road trip Fido fun…
Related:
Dog Road Trip Tips: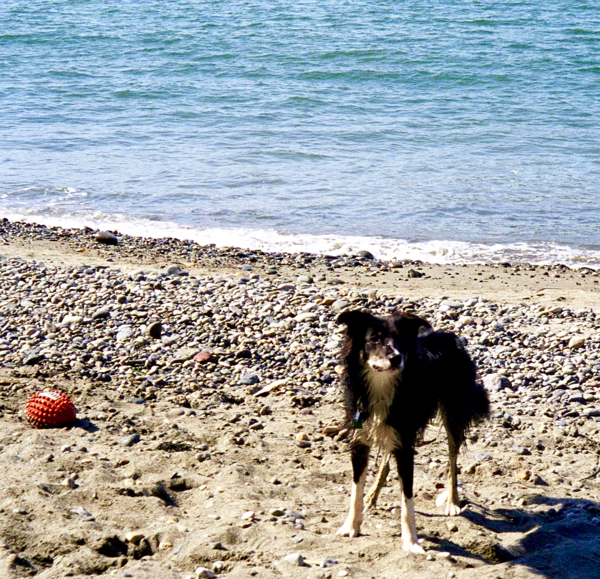 1. Dog Teeth Toys
Not only will your dog love playing with a Dog Teeth Toy, but it's sure to add a large dose of humor into your day!  This toy is essential simply because it will make you laugh-out-loud!
2. Hide A Squirrel
The Hide A Squirrel toy is such an easy way to entertain your dog in the hotel room or RV.  They'll have so much fun finding the  squirrels in the log!  It's a perfect way to help them get out their wiggles after sitting in the car all day.
3. Kong Toys
With Kong Toys, you put your dog's favorite treat inside of it, and they try to get it out.  It's such an easy way to keep your dog entertained when you drive… or maybe after your drive!
4. Cuddly Toy
Bringing your dog's favorite cuddly toy along is an easy way to soothe your dog after a long, busy day.  They'll enjoy the company of their fluffy friend while they chill on their dog bed!  For a dog, chewing on a stuffed animal is the best!!
5. Fetch Essentials (Tennis Balls and Frisbees)
There is really nothing quite like a good old fashioned game of fetch with your dog.  Be sure to bring some Tennis Balls and Frisbees on your trip!  I call this the 5 minute doggie workout.  It works like a charm getting that energy out!
6. Give Them Their NEW Favorite Treat!
One of the hardest parts of traveling with your dog is simply getting them to hop into their car crate.  It doesn't need to be hard, though… if you put their favorite treat in the crate! (along with their favorite toys)  That is the trick for getting them excited to hop into their crate!  Food is an easy way to your dog's heart!
After a day of hiking, playing in the water, or exploring new terrain, your dog's paws aren't exactly clean… trust me, I understand!  This easy Cleaning Dog Paws After Walk tip is such a genius way to keep your furry friend's paws clean and looking good!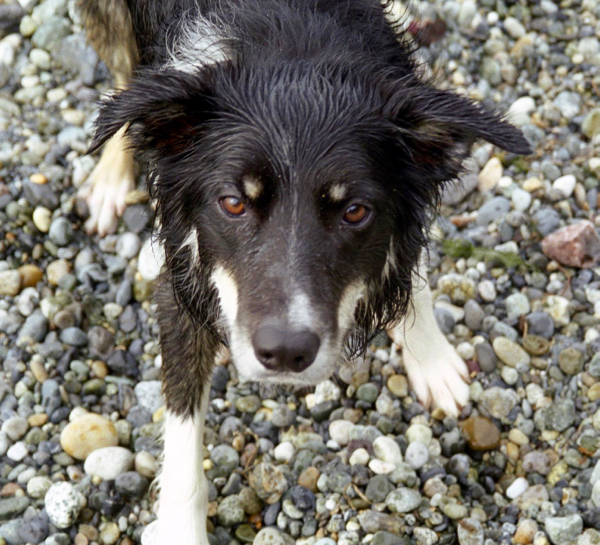 8. Protect Their Soft Paws With Hiking Boots.
Hiking boots are perfect for the outdoors-loving dog, and for dog owners who love to go hiking.  You don't want your furry friend's paw stepping over sharp rocks and thorns, so do them a favor and grab them some Hiking Boots!
9. Keep Them Safe in the Water With a Life Vest!
A life vest is perfect for the dog who still doesn't quite know how to swim… especially when it comes to fast-flowing streams and rivers.  Mostly… it will give you some much needed peace of mind!
10. Help Them Hit the Trail With a Hiking Backpack!
A Hiking Backpack is perfect for the dog who loves to hike – that way, they can carry their food, first aid kit, etc.  Just to make sure that they don't carry too much stuff, be sure to grab some backpacking gear for yourself, too.
Related: Backpacking Gear Guide

11. Don't Forget Tags…
It's a big world out there, and sometimes, your dog just wants to explore!  However, there are the times when they go just a little too far, and get lost.  Help them return to you safely with these Tags!  In fact, we just used a lost dog's tag the other day to safely get him home to his Momma!
12. …Or That Extra Leash!
There is no worse feeling then when you've lost the only leash you've got.  However, if you just bring an Extra Leash along, you can simply avoid all of that drama!
13. Help Them Chill With a Dog Bed!
If you're tired after a long day of traveling, it's a pretty safe assumption that your dog is, too!!  Help them out, and bring their dog bed from home!  It's an easy way to help them settle down in a new environment they're not used to.
14. Portable Grooming Kit
After a long hike or a dip in the river, your dog's fur is going to be seriously messy!  Help them out, and get a Portable Grooming Kit to get their fur looking good again!
15. Poop Bags
There are some times (well, many times) when your dog has to go!  Stay prepared and bring some Poop Bags along to pick up your furry friend's waste!
16. Keep Them Safe in a Car Crate!
Car crates are necessary to have for your dog's safety, in case if you get in an accident.  Not to mention that your car seats will stay much cleaner! 🙂
17. Dog Gate
If you need an easy way to keep your dog in the back of your SUV, get a dog gate.  Just like the crate above, your car seats will stay much cleaner!
18. Stop Those Wounds With a Dog First Aid Kit.
Having a Dog First Aid Kiton hand at all times is so important.  If your dog ever gets hurt, it's always reassuring to know that you can temporarily help fix their wounds… especially when you're a long ways away from the vet!
19. Keep Them Well Fed With their favorite Dog Food!
Don't forget to bring plenty of your dog's favorite food.  They're not exactly going to be happy if they don't have their food, if you know what I mean!
20. Travel Food Dispenser
The easiest way to save space with your dog's food and their dish?  Combine the two!  You can do that by getting a Travel Food Dispenser with a dish that folds out, just like below!
21. Dog Water/Food Dispenser
Another awesome space-saver is a Dog Water and Food Dispenser.  Basically, you can keep your dog's water and a snack in a bottle, which is great for hiking!
22. Save Space With a Collapsible Dog Bowl.
Forget the large, space wasting dog bowl at home.  By bringing a Collapsible Dog Bowl instead, you can save so much valuable space in the car!  It really is the most efficient way for them to have their water in the hotel room or RV.
23. Bottled Water
Your dog is going to be panting if you forget to bring them water.  They want to stay hydrated just as much as you!  Bringing bottled water is an easy way to ensure their water is clean.  If your dog drinks water they're not accustomed to, it can them to have digestive issues… like diarrhea.  Sadly, I know this from experience 🙁
Taking a road trip with your dog really is amazing, and with a little prep it's also ridiculously easy!
And for more tips for pets, go check out Dutch.com.
Now that you've got your dog covered with these Dog Road Trip Tips, it's time to plan the rest of your trip.  Use these fun travel tips below to plan the rest of your road trip…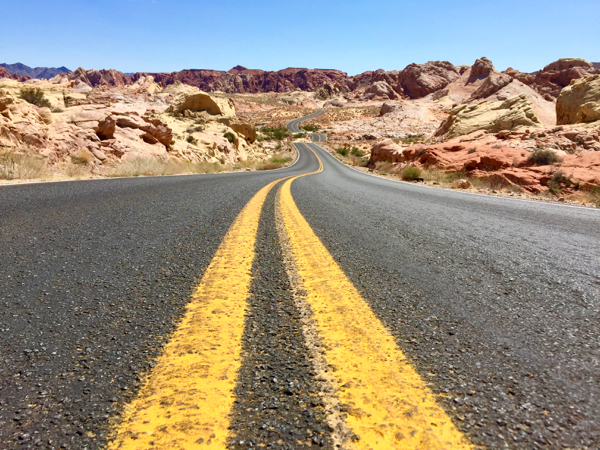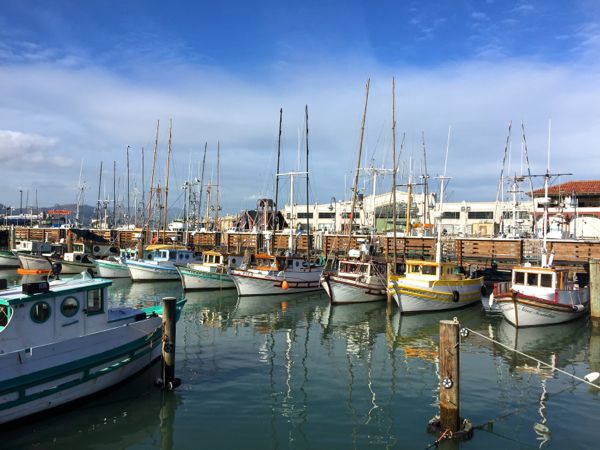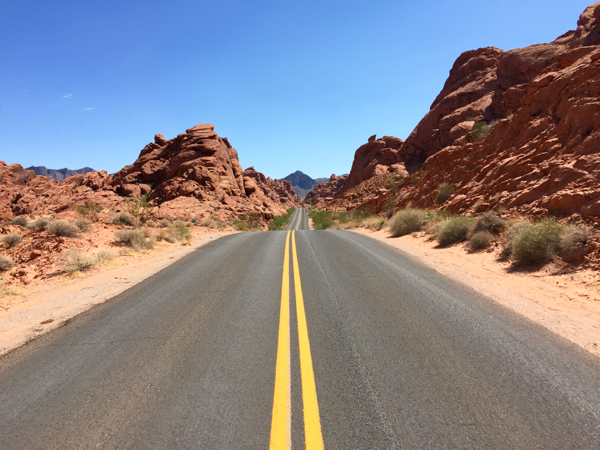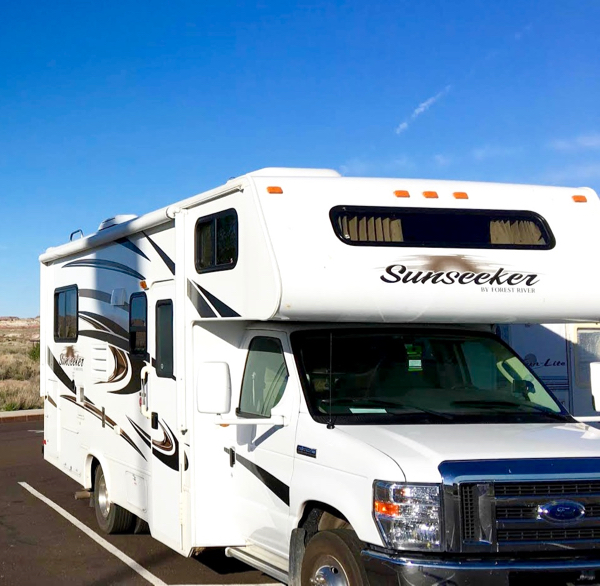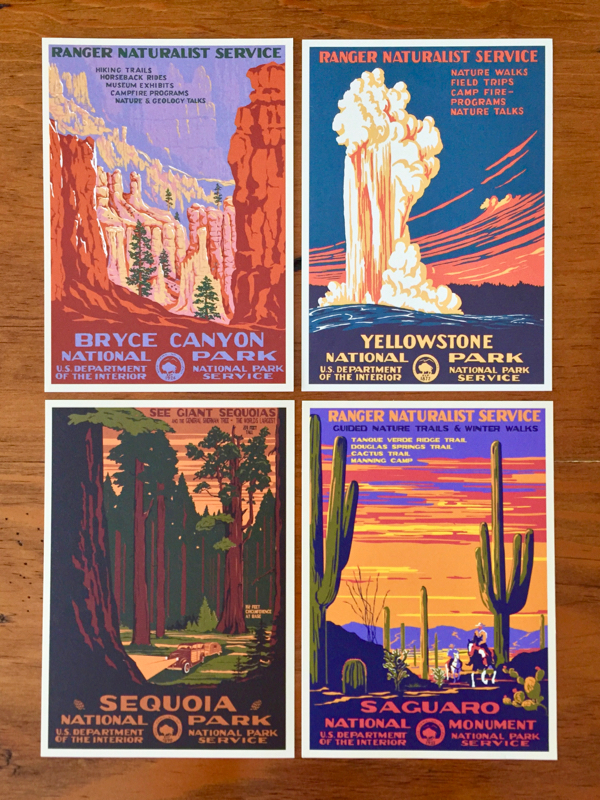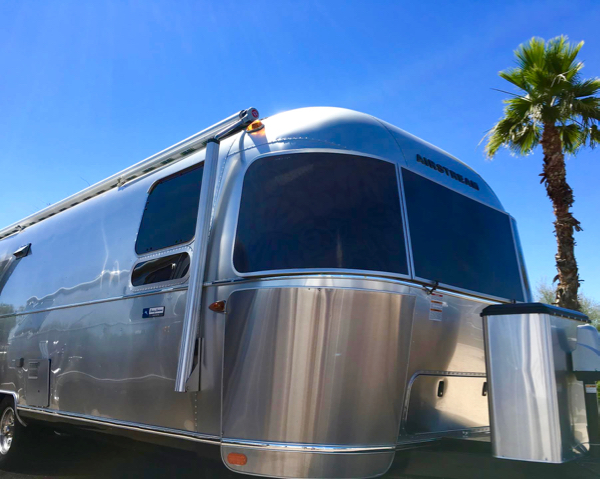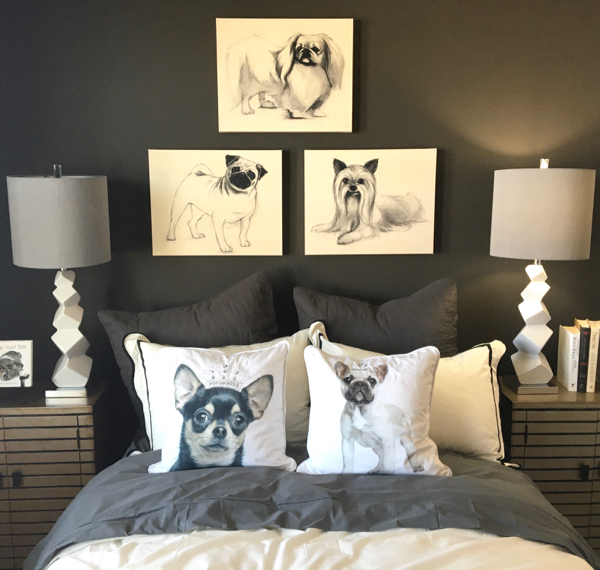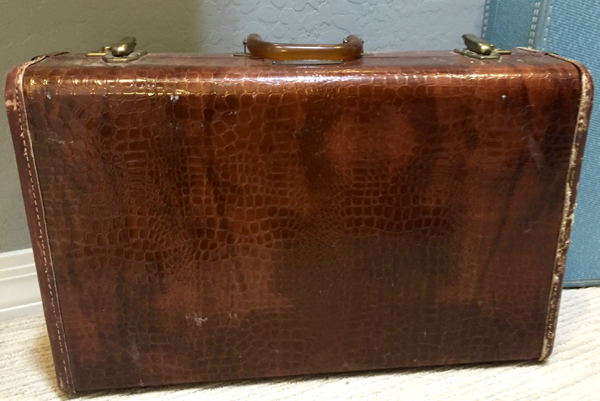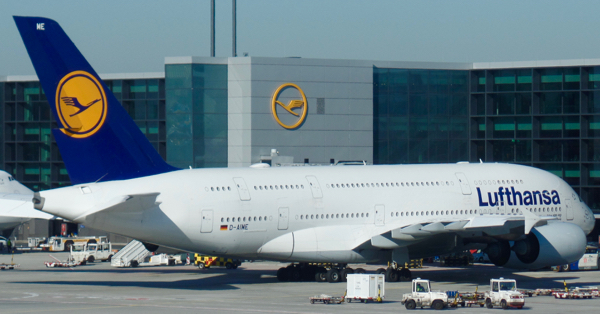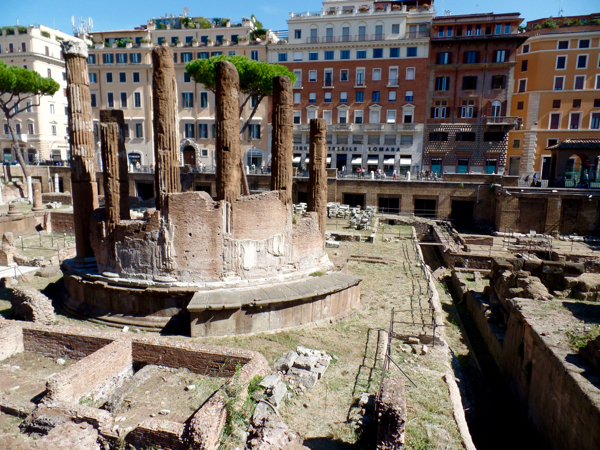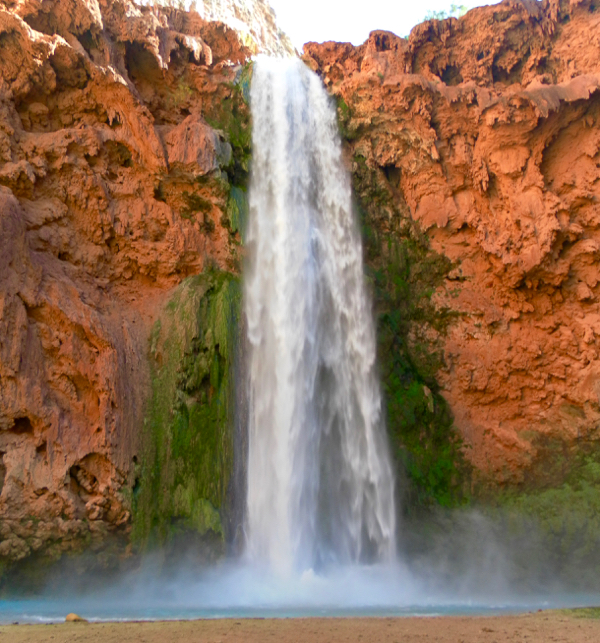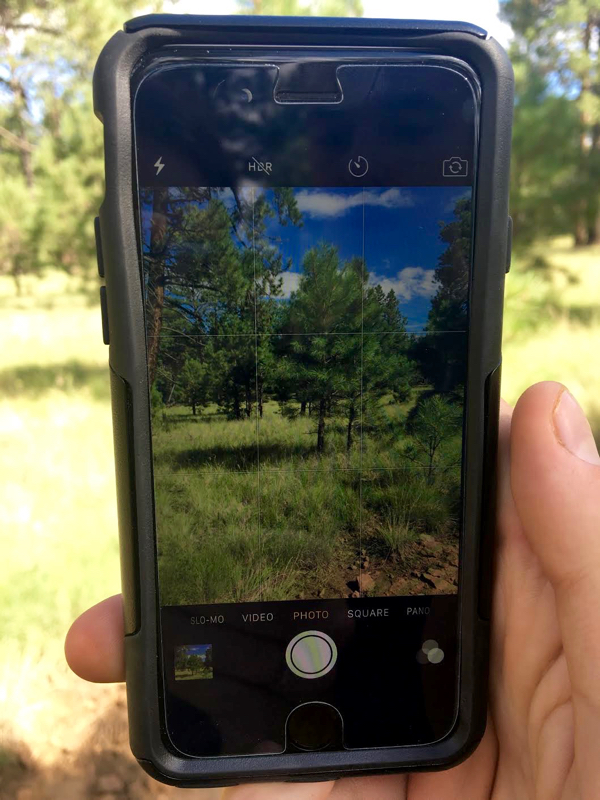 Don't miss out!  Now that you've seen these Dog Road Trip Tips, follow along with Never Ending Journeys for more fun Travel Tips and Recipes!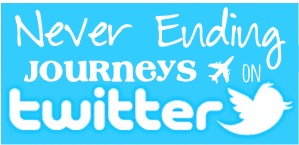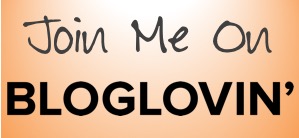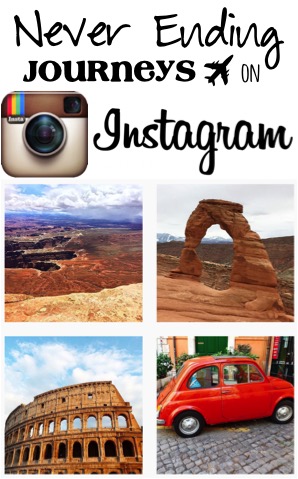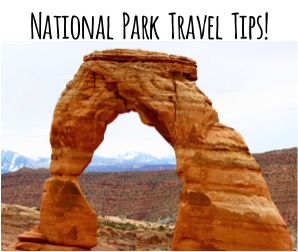 What are YOUR favorite Dog Road Trip Tips?
Leave a comment & share!