Looking for a downright delicious appetizer?  Go check out this EASY Crock Pot Little Smokies Recipe!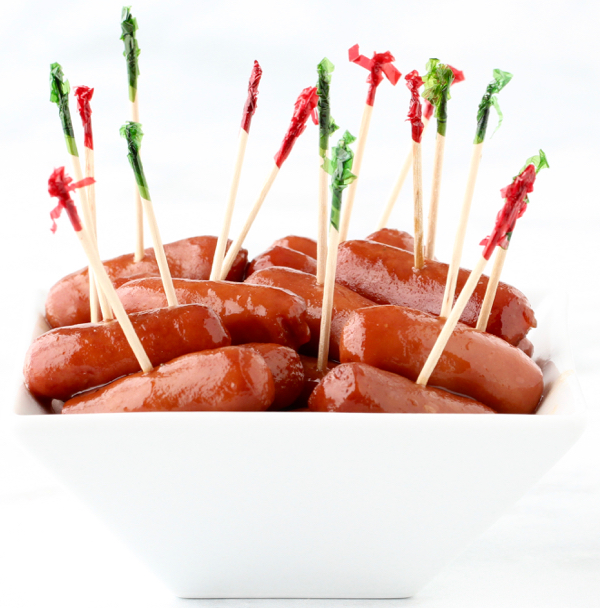 Looking for another crave-worthy Appetizer to jazz up your Holiday Menu??  This Crock Pot Little Smokies Recipe is simple, delicious, and always a crowd-pleaser!  Seriously… it's such a delicious slow cooker appetizer I know you'll love!
With the combination of savory and sweet flavors, these Crockpot smokies are bound to be the hit of any game day, Thanksgiving feast or Christmas get together.  They're also SO easy to make… I'm talking just 3 Ingredients easy!
So are you ready to make your Crockpot BBQ Root Beer Smokies?  Here's everything you need…