So are you looking for the perfect side dish to serve up with your Mexican dinner? This Easy Spanish Rice Recipe is your answer!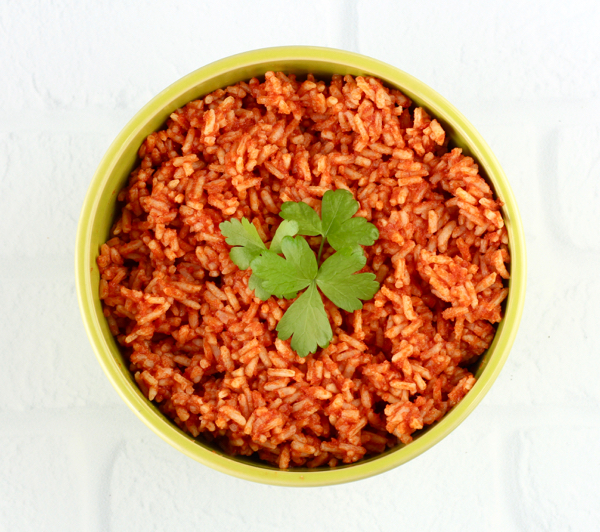 When it comes to Taco Tuesday… do you want to know what's missing? This Easy Spanish Rice Recipe! Delicious old fashioned Spanish rice is so quick and simple to make, and is the perfect side to serve with your tacos, burritos, or enchiladas this week!
Whether you call is Spanish Rice, Mexican Rice or arroz rojo, it doesn't really matter, because the best part is… it only takes a few quick minutes to make and the perfect addition to any Mexican dinner. Talk about easy! It's done and ready in 10 minutes!
So, are you ready to make your Spanish Rice? Here's what you'll need…
Continue Reading