I may get
paid
for ads or purchases made through links in this post.
Craving a downright delicious holiday cookie??  You're going to LOVE this Peppermint Crinkle Cookies recipe!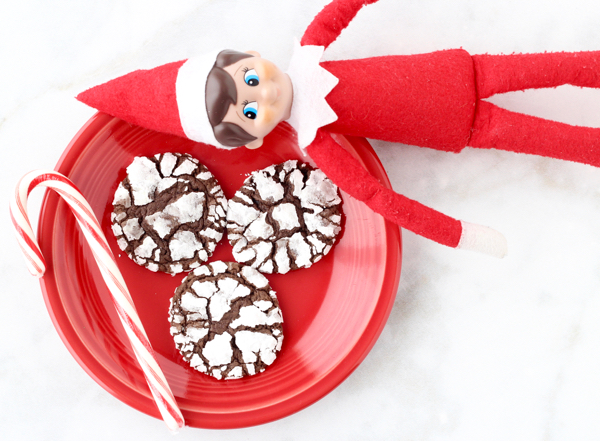 Looking for another festive holiday Cookie to make??  This Peppermint Crinkle Cookies Recipe is THE cookie that will send your day into the fun zone!
The sweet peppermint, rich chocolate, and addictive powdered sugar makes these the ultimate drool-worthy treat!  They're sure to be the hit of any Christmas get-together.  Taking just 5 Simple Ingredients, these crinkle cookies also happen to be so easy to make!  You simply can't go wrong with these quick chocolate crinkle cookies!
Are you ready to make your own chocolate peppermint crinkles?  Here's everything you'll need…
Peppermint Crinkle Cookies
Why are They Called Crinkle Cookies?
How did crinkle cookies get there name?  It comes from the outer coating of powdered sugar.  If you've made crinkle cookies before, you're probably familiar with the process of coating the dough ball in powdered sugar before baking.  After they come out of the oven, they have a crackly texture.
How do You Know When Crinkles Are Done?
When you're making chocolate peppermint crinkles, you'll know they're done when the top looks crackly, and the bottoms are a little crispy without being too burnt.  This will give your cookies an irresistible flavors, and make sure they're both soft and a little crispy!
Can I Use Oil Instead of Butter in Crinkles?
If you've make classic chocolate crinkle cookies in the past, you probably used butter for the dough.  Luckily, you don't need to use butter if you don't want to for this recipe!  (Although you can if you want) Just be sure to use either 1/2 cup vegetable/Canola oil, OR 1/2 cup Melted Butter.  Either one works.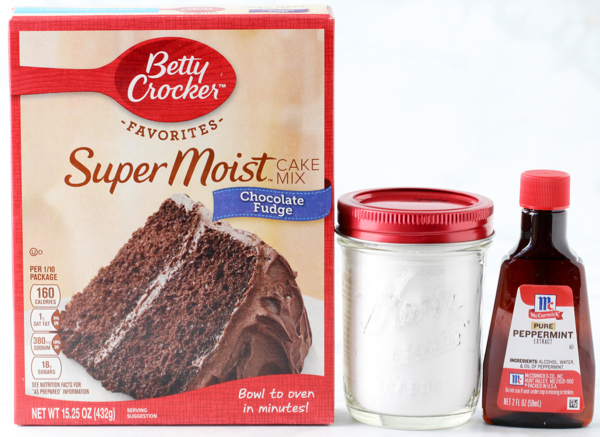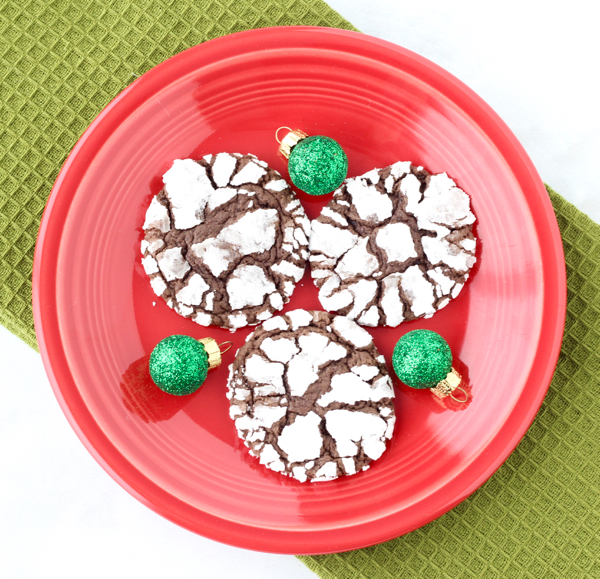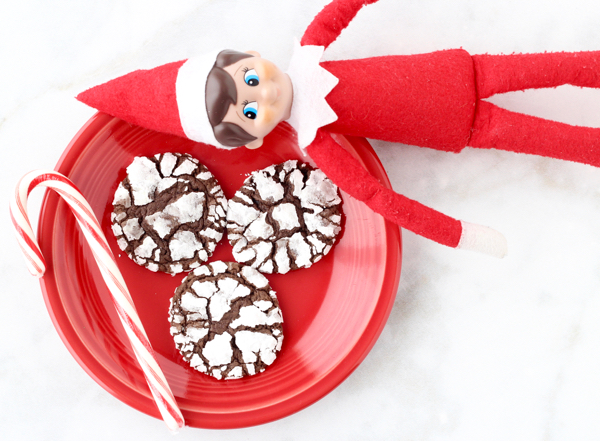 Peppermint Crinkle
Ingredients
15.25

oz

Betty Crocker Chocolate Fudge Cake Mix

1 box

2

Eggs

1/2

cup

Canola or Vegetable Oil

1.5

tsp.

Peppermint Extract

1/2

cup

Powdered Sugar
Instructions
Mix together Cake Mix, Eggs, and Oil until well combined.

Chill cookie dough in refrigerator for 1 hour.

Line cookie sheets with parchment paper.

Preheat oven to 350 degrees.

After dough has chilled, form into small tablespoon sized balls. (you can also go slightly smaller than tablespoon size as well.)

Roll each ball in powdered sugar until well coated. (Make sure each dough ball has a thick sugar coating!)

Transfer dough balls to cookie sheet.

Bake for approximately seven minutes, or until done.  Enjoy!
Looking for even more delicious crinkle and Cookie Recipes??  Go check out my favorites below…
Need a delicious treat for your Memorial Day or 4th of July get-togethers? Once the grilling is over, and the tasty hot dogs and hamburgers have been eaten up, a good dessert needs to be ready. That's where these Red White and Blue Cookies come in!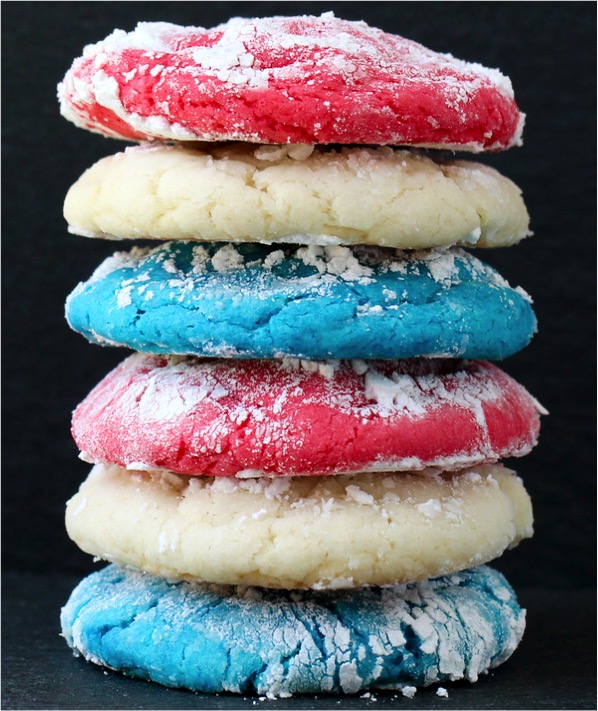 With a dash of cinnamon and a hint of cayenne, this Mexican Crinkle Cookie Recipegives just the right amount of heat while keeping the traditional crave-worthy crinkle flavor!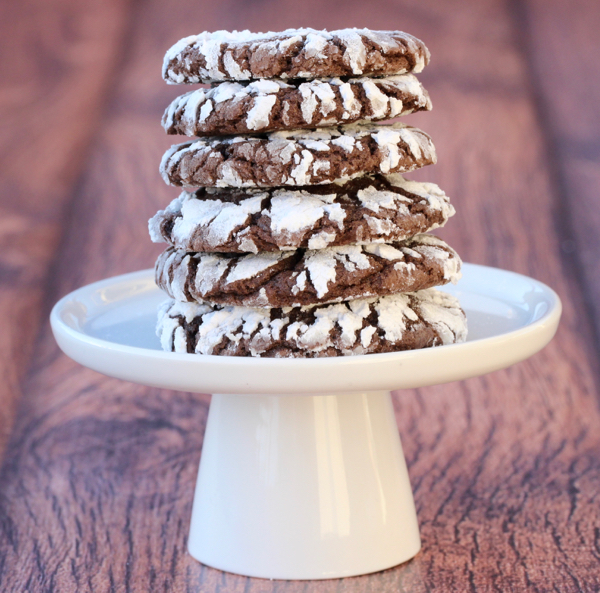 Looking for the perfect audaciously delicious cookie?? Something that is sure to be wildly popular with your friends and family members? Well, I've got you covered with this super easy to make Green Crinkle Cookie Recipe!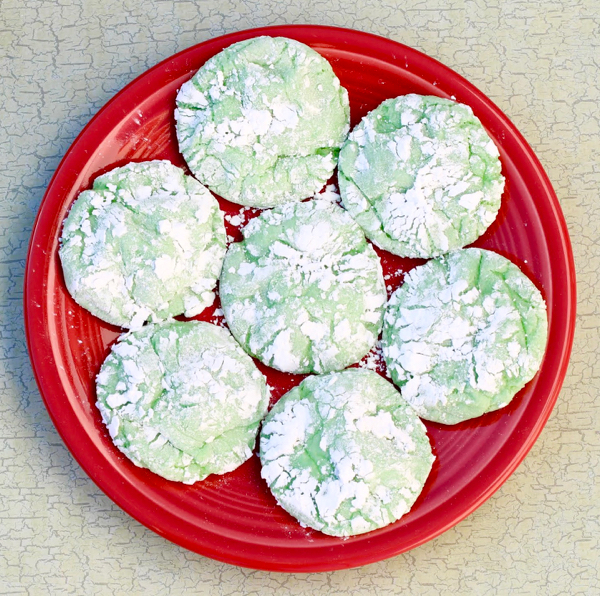 No holiday is complete without a plate filled with these sweet and delicious bite sized cookies.  This easy Russian Tea Cakes Recipe with Pecans delivers big time!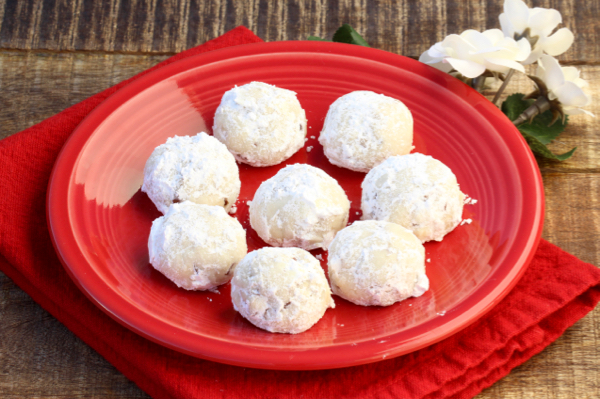 Craving a delicious chocolate cookie??  I always am!  And I've got just the way to take your chocolate chip cookies to the next level!  This easy Mexican Chocolate Chip Cookies Recipeis sure to satisfy those late night chocolate cookie cravings… plus, it's always a crowd pleaser for your parties!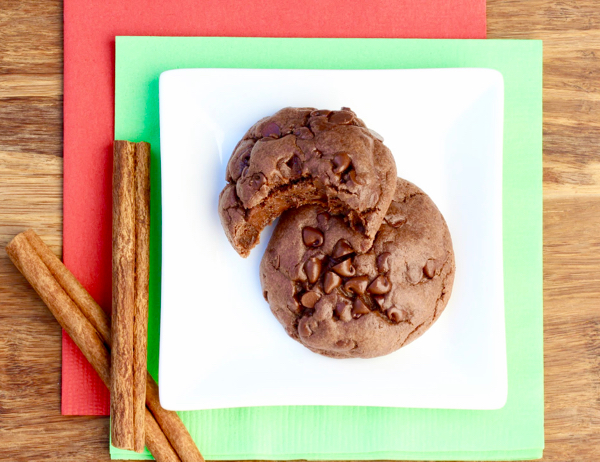 Looking for the perfect cookie to make this Fall??  These Soft Vanilla Sugar Cookies are sure to satisfy your taste buds, and leave you smiling every time!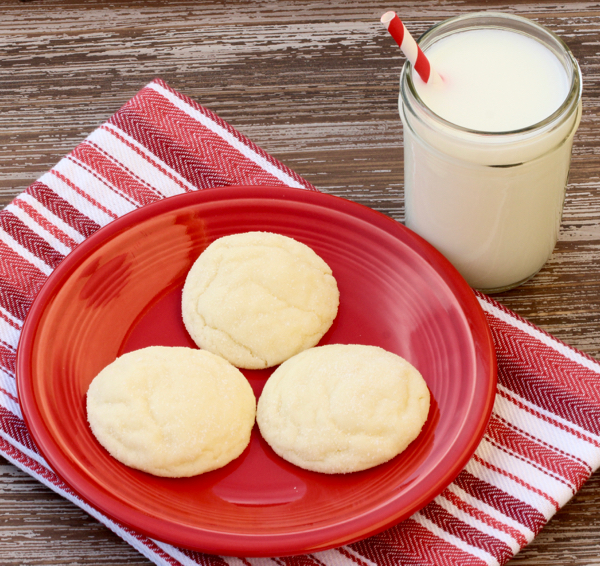 Calling all Oreo lovers: this Oreo Cookie Recipe is such a fun twist on your favorite classic cookie!  Whether you need a cookie to serve at your parties or just a fun little treat, this cookie is sure to satisfy those taste buds!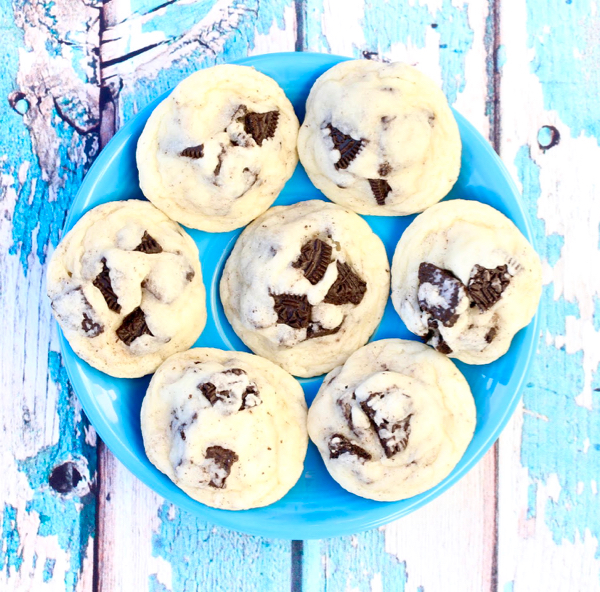 Craving some sweet chocolatey coconut pecan deliciousness?  It's time to meet your new favorite cookie!  These German Chocolate Cake Mix Cookies are so easy to make, and such a delicious Dessert for any occasion!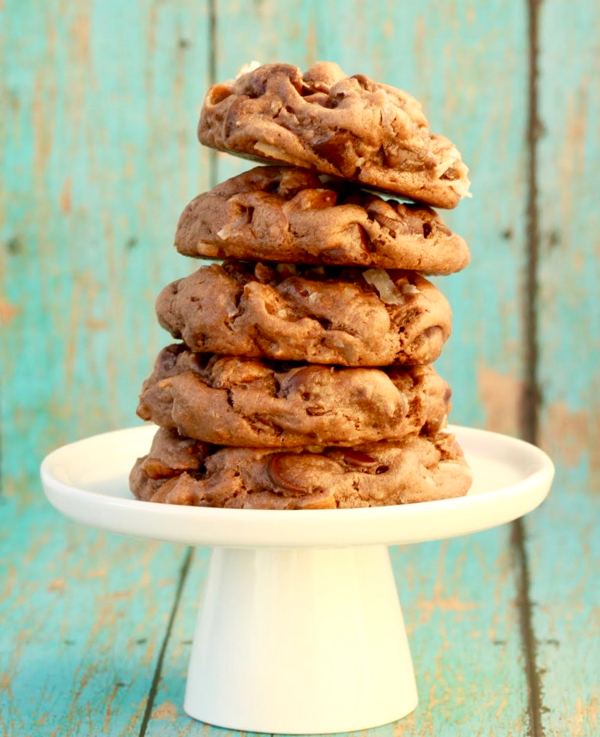 Craving a delicious Cookie??  This York Peppermint Cookie Recipe is such a fun dessert for an after dinner treat, or always the hit of any party!  The hidden peppermint patty gives it a fun, unexpected surprise when you bite into it, too!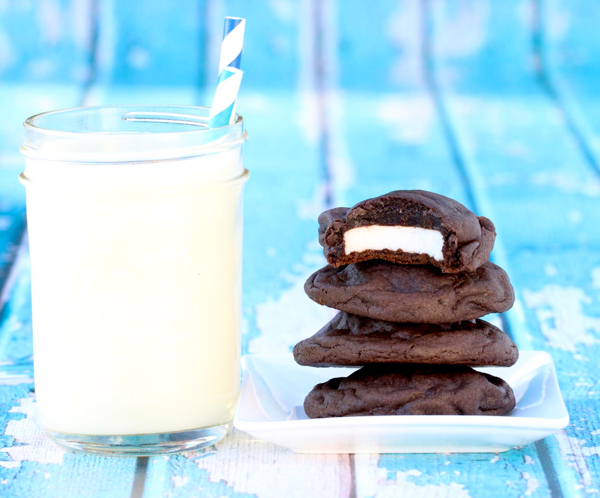 These Dark Chocolate Fudge Cake Mix Cookies are the perfect cookie for chocolate lovers!  They're easy to make, so delicious, and only four ingredients!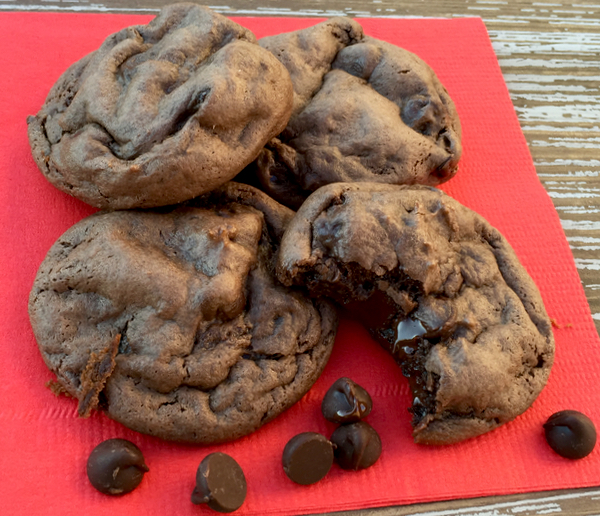 Got an after-dinner cookie craving?? This Dark Chocolate Mint M&M Cookie Recipeis your solution!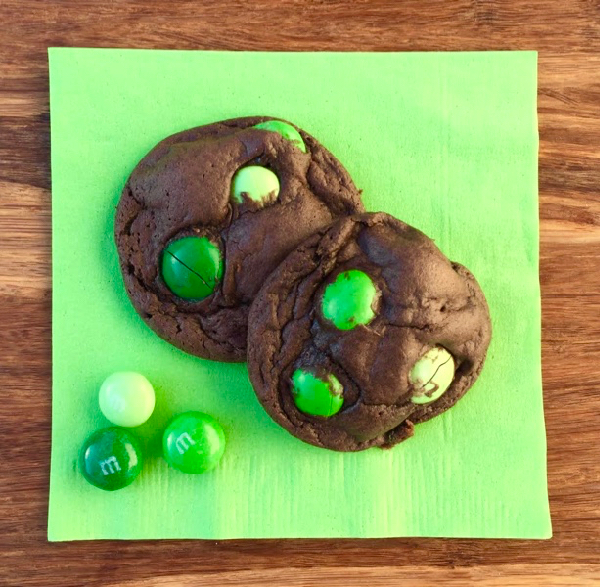 Don't miss out!  Follow along with Never Ending Journeys for more fun Travel Tips and Ideas!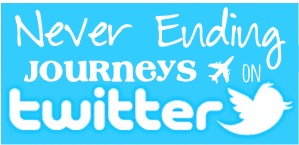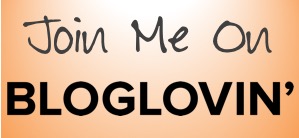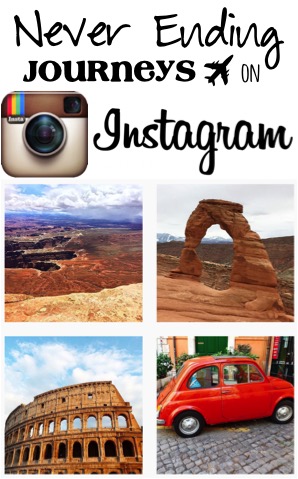 Have YOU tried these Peppermint Crinkle Cookies??
Leave a comment & share!