I may get
paid
for ads or purchases made through links in this post.
Save your sanity with these simple, yet ingenious Small Space Organization Ideas!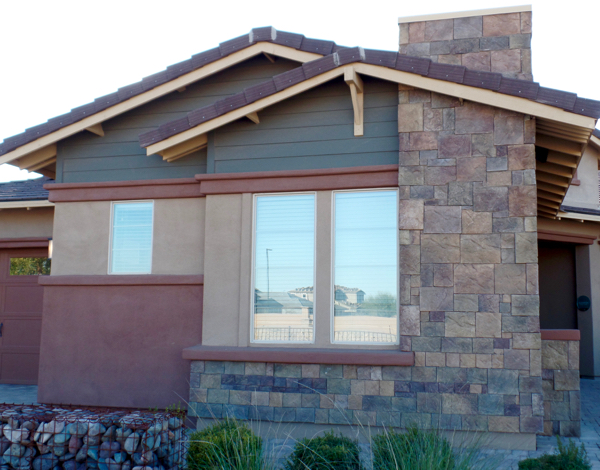 Need to get organized? There really are so many clever ways to conquer clutter.
From your kitchen to your closets, these Small Space Organization Ideas will give you some slick ways to get organized, add storage to your home, and simplify your life! It's time to start making your home work harder for you!
Are you ready to look brilliant? Your home is about to be transformed into a more functional and livable space with these home organization hacks…
Small Space Organization Ideas
Related:
Small Kitchen Organization Hacks
1. Hanging Rack for Pots and Pans
A cool way to show off your favorite cookware is by getting a Hanging Rack for Pots and Pans! Not only will your kitchen look like it belongs to a professional chef, but you'll free up so much cabinet and counter space.
2. Wall Mounted Food Dispensers
For those busy days that require no-prep meals, Wall Mounted Food Dispensers are the way to go! They're such a fun way to serve breakfast, and use zero counter or cabinet space.
3. Square Food Containers
The best way to utilize your kitchen's cabinets is by using Square Food Containers, which minimize wasted space. It's time to say goodbye to those awkward Tetris-like formations from food packaging, and to say hello to tons of newfound extra space! Not to mention your food will be much more accessible. 🙂
4. Lazy Susan
A Lazy Susan is the ultimate kitchen cabinet organization tool! With a Lazy Susan, getting items in the back of a cabinet is no longer a challenge. Just spin your Lazy Susan around, and bring the items in the back to the front!
5. Under the Cabinet Spice Rack
Organize your favorite spices by using the unused space under your upper kitchen cabinets. An Under the Cabinet Spice Rack helps organize your favorite spices, and doesn't require any of your valuable cabinet space.
6. Banana Hanger
Don't clutter your limited counter space with odd-shaped bananas… use a Banana Hanger instead! This is seriously one of the most clever small space organization ideas you'll find!
7. Hanging Fruit Basket
One of the most effective ways to make a small space work is by making use of unused vertical space. The Hanging Fruit Basket is a perfect example of using your extra vertical space. This simple basket will add additional space for your fruits and veggies, while reducing kitchen clutter!
8. Fruit Hammock
A smaller alternative to the hanging fruit basket is a Fruit Hammock, which attaches below your upper kitchen cabinets. It really can hold a lot of fruit for such a small footprint!
9. Nesting Dishes
Having a set of measuring spoons and cups, a strainer, and cooking bowls that all fit conveniently inside of each other will save you so much valuable cabinet space!
10. Dish Cradles
Save space in your kitchen cabinets by using a Dish Cradle to store your plates. By using a dish cradle and storing your plates sideways, your plates will require just half the space in your kitchen cabinets!
11. Store Extra Food in Mason Jars
Besides being super trendy, mason jars also make excellent food storage containers! With their tight-sealing lids, they help keep your food organized and fresh.
Don't toss those old baby food jars or extra mason jars! Not only are they a brilliant way to store your food, but I have a clever mason jar hack that will also save you space. Use that extra space under your kitchen cabinets!
How does this work? Simple. Remove the lid from the mason jar. With the lid facing down, fasten a screw through the center of the lid, into the external underside of your upper kitchen cabinet. Then, simply twist your mason jars on and off to retrieve the contents!
Check out these genius Easy Upcycling Ideas, which'll provide more details about this creative space saving hack…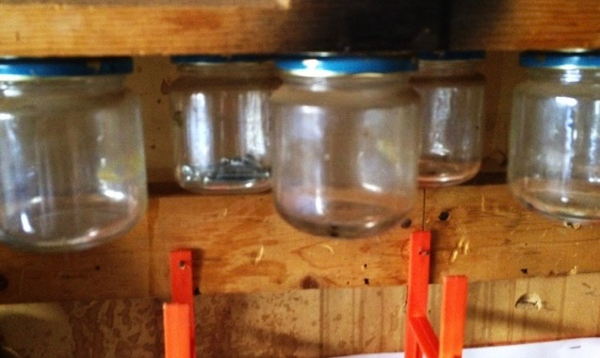 13. Mug Holder
Having mugs for coffee, tea, and hot cocoa is a necessity. We need our caffeine! Well, a Mug Rack is the best way you can keep all of your favorite mugs readily available, without using any cabinet space.
14. Magnetic Tape
Tired of constantly sifting through piles of cooking utensils in the kitchen drawer to find your knives?? If you attach Magnetic Tape to your backsplash, you'll create a save and convenient place to store your knives!
15. Door-Mouted Kitchen Garbage Can
Why leave your garbage can out in the open when you could conceal it behind your cabinets? A Door Mounted Kitchen Garbage Can is your solution!
16. Kitchen Drawer Organizers
The easiest way to avoid cluttered cabinet drawers is by using Kitchen Drawer Dividers. Every kitchen utensil can have it's very own home! 😉
Here's a quick frugal trick to save loads of cash on garbage bags: use grocery bags instead of buying garbage bags! Seriously, this simple hack has saved me so much cash over the years! Also, to keep these grocery bags contained, check out this DIY Grocery Bag Dispenser!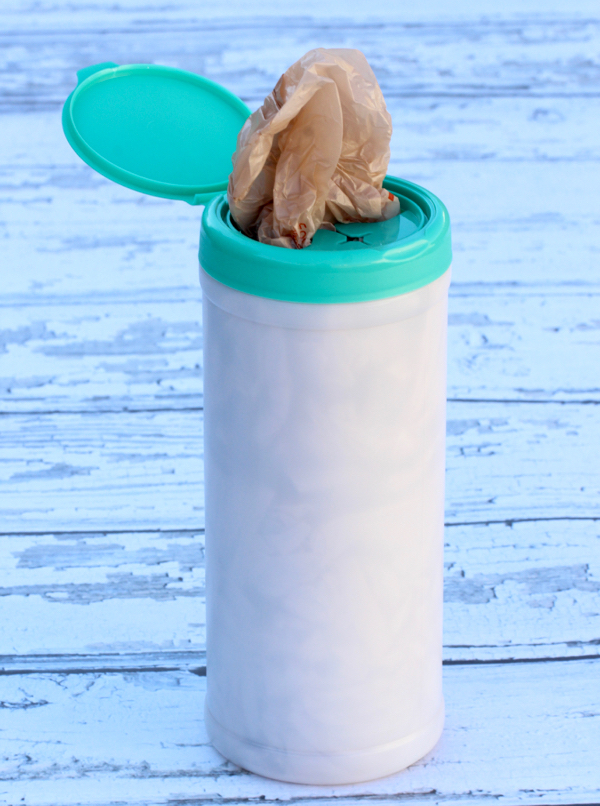 18. Roll-Up Over the Sink Drying Rack
So far, we've cleared the kitchen counters of clutter. However, your kitchen sink can also help you save space, when you use it for multiple purposes. The first tip is to get a Roll-Up Over the Sink Drying Rack. That way, you can turn half of your kitchen sink into a drying rack while while you're not using it!
19. Chop over your Kitchen Sink with an Over-the-Sink Chopping Board
Another genius way to use your kitchen sink is with an Over the Sink Chopping Board, which conveniently fits over half of most kitchen sinks so you don't need to use any counter space for chopping!
20. Over the Sink Shelf
Next, add some extra space to your kitchen by using an Over the Sink Shelf – the perfect spot for hand soap, dish rags, and other handy kitchen accessories!
21. Over the Cabinet Paper Towel Roll Holder
Keep your paper towels handy while saving space when you use an Over the Cabinet Paper Towel Roll Holder. These are a smart solution for both your kitchen and bathrooms!
Small Home Bathroom Organization Ideas:

Your medicine cabinet provides some of the most convenient storage your bathroom. To maximize this convenient storage space, use these Easy Tricks for Organizing Your Medicine Cabinet to keep it neat and tidy!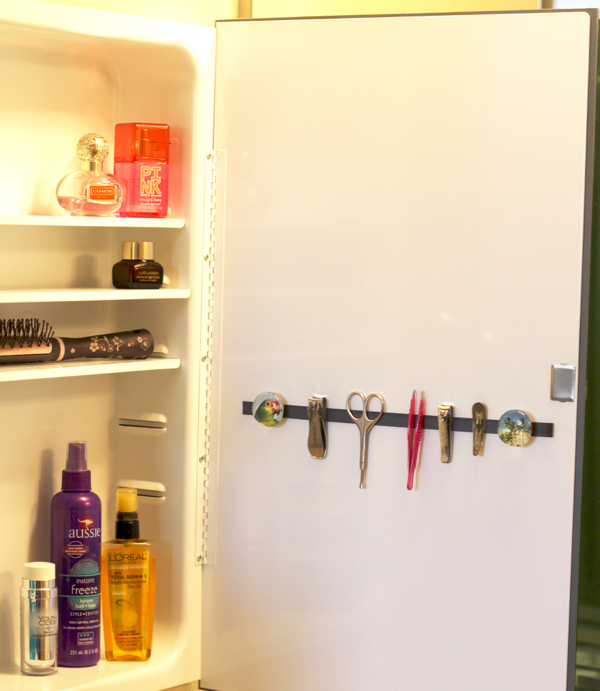 23. Folding Hooks (For Towels)
Folding Hooks are the perfect compact alternative to the large towel rack, and will make your bathroom feel much larger!
24. Use a Shoe Organizer for Storing Toiletries
Using a Shoe Organizer is the ultimate way to store toiletries in your bathroom! You will add storage capacity and get more organized at the same time. You can use the Shoe Organizer to store shampoo bottles, hairbrushes, combs, soaps, and so much more. Whenever there's a good sale, you can stock up on your favorite toiletries and have plenty of space to store it all!
25. Over-the-Cabinet Hair Dryer Rack
Instead of storing your hair dryer on the bottom of your bathroom cabinets, try an Over the Cabinet Hair Dryer Rack instead. Not only will you save so much space, but it'll keep your bathroom vanity nicely organized!
26. Cabinet Toilet Paper Holder
Another great way to utilize the back of your bathroom cabinet doors is to put your extra toilet paper on a Cabinet Toilet Paper Roll Holder! It really does help free up more cabinet space, and makes that toilet paper more accessible. 😉
Small Bedroom Organization Hacks
27. Floating Corner Shelf
Don't have room for a nightstand in your bedroom? Not a problem! You can use a Floating Corner Shelf, which is a handy spot to put knick knacks, a clock, and other useful stuff… all while using zero floor space!
28. Bedside Caddy
And for everything else that goes inside of your nightstand, a Bedside Caddy is your answer! It hangs below the mattress, and hardly takes up any space at all.
29. Under the Bed Storage
There is so much extra space underneath your bed that can be used for storage. Using Under the Bed Storage Bags is the best way to utilize this space, and helps you store extra clothes, blankets, and more! This will also help free up space in your crowded closets.
30. Bed Risers
Using Bed Risers to elevate the height of your bed is a genius way to add even more storage space under your bed! You can take advantage of your bed's large footprint to store large items underneath.
Small Closet Organization Hacks
31. Ultra-Slim Hangers
Forget your ordinary hangers: Ultra Slim Hangers take half the space, instantly doubling the amount of clothes you can hang in your closet! I love using these in my closet… you can fit so many more clothes in the same space!
32. Arrow Hanger
An Arrow Hanger is another handy way to add some additional storage to your closet or bedroom. When you're not using it, you can simply fold it right back up!
33. Use S Hooks to Hang Jeans
The perfect way to store your jeans is on 'S Hooks', by putting the hook through the belt loop. It's a perfect way to help solve the clothing storage crisis, and have a more efficiently organized closet!
34. Vacuum-Sealed Bags
Using Vacuum-Sealed Bags is a genius way to store out-of-season clothing. It's amazing how these bags can compress clothes, reducing the storage space required for clothes!
Want an easy way to store all of your jewelry?? This Jewelry Organization in an Ice Cube Tray tip will show you how you can turn a basic freezer item into a handy storage spot for your jewelry!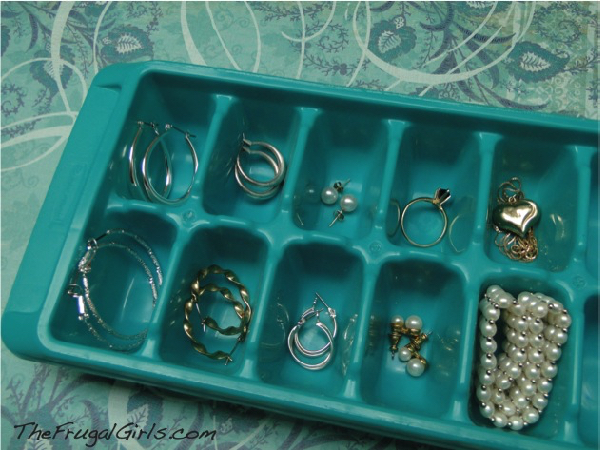 Small Space Organization Ideas For Your Living Room + more
36. Hanging Bike Shelf
Don't have a garage, shed, or any spot for your bike? Not a problem! You can hang your handiest mode of transportation inside on this Hanging Bike Shelf!
37. Floating Shelves for Small Items
Floating shelves are such a nice way to store your favorite knick knacks or memorabilia. This is seriously one of the best small space organization ideas and a great way to maximize unused vertical space in any room!
38. Nesting Coffee Table
There is only one thing better than a coffee table: three coffee tables! A set of nesting coffee tables will give you three tables for when guests come over, but conveniently fit inside of each other when you just need one!
39. Convertible Ottoman
Another genius hack for having guests over (especially with Thanksgiving and Christmas just around the corner) is a Convertible Ottoman, which opens up to a single bed! In other words, it eliminates the need for a guest room! 🙂
40. Collapsible Ottoman With Storage
Want an easy way to add a ton of extra storage… with style?? A Collapsible Ottoman With Storage is the best of all worlds! Not only is it a relaxing place to kick your feet up, but also a great storage space inside. Last but not least, it collapses down when you're not using it, taking up almost zero space!
41. Rolling Wire Shelves
Rolling Wire Shelves are the perfect pantry and closet organizer – they maximize the amount of space you can use, and you can roll them out of the way whenever you want to access your stuff that's further back!
42. Pull Down Desk
A genius home office idea is a Pull Down Desk. Who doesn't want a desk that folds down magically out of the wall?
43. Use Vintage Suitcases for Storage
Vintage suitcases and trunks are super trendy right now, and it's no wonder why: not only do they add retro charm to any home, but also give tons of extra storage space!
44. Storage Ladder
Another cool, space saving solution for your living room is this storage ladder. It provides several shelves for additional tiered storage!
45. Pegboard
Pegboard is the ultimate wall storage solution for your closets or garage! Once installed, you can use the Pegboard to install shelves and hooks that will dramatically add more storage to your home.
46. Pegboard Shelves
Just like I mentioned above, your pegboard will allow you to hang many shelves in a very compact space. This is one of the most cost effective ways to add large amounts of storage space in your garage and closets!
47. Magazine Holder
In addition to storing magazines, Magazine Holders also make great places to vertically store boxes of plastic wrap, aluminum foil, and more in side your kitchen cabinets!
48. Use Velcro for TV Remotes and Cords
Tired of misplacing your TV remotes, or are your cords taking over? I totally understand! Here are two ideas to fix these problems…
1. Attach velcro to the bottom of your remote, and a spot on your wall. Then, just place your remote on the wall when you're not using it… such an easy trick to keep your remote in sight!
2. Wrap some velcro around bunches of cords, keeping your cords in one tidy bundle!
Gotta have music when you're camping?? A frugal and space-saving alternative to the bulky stereo speakers is this DIY Phone Speaker hack!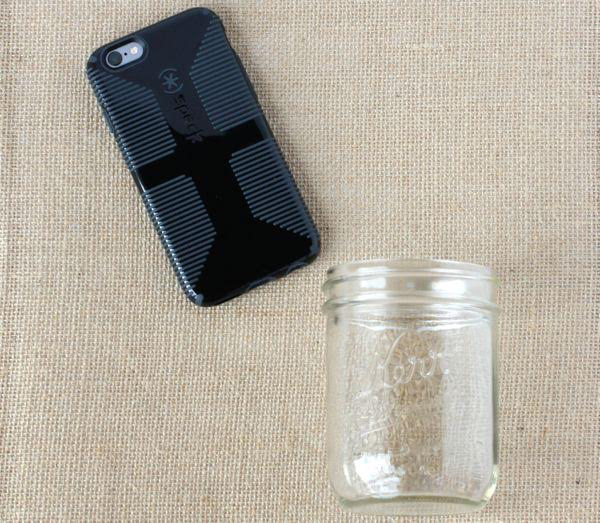 50. Wall Hooks
Wall Hooks are handy spots to store belongings like key rings, jackets, etc. They're perfect for putting by the front door for easy grab-and-go organization!
Now that you have all these creative Small Space Organization Ideas for your tiny home or apartment, the only left to do is get started organizing your small space. Will you start in the your kitchen, bathrooms, family room, bedrooms or garage first??
I have even more fun home Decor and Organization tips to share with you. Check out these fun ideas below…
From getting rid of stuff you no longer need to creating even more space, you're bound to find some excellent ways to get organized. No longer will you have to deal with the stress of not being able to find stuff.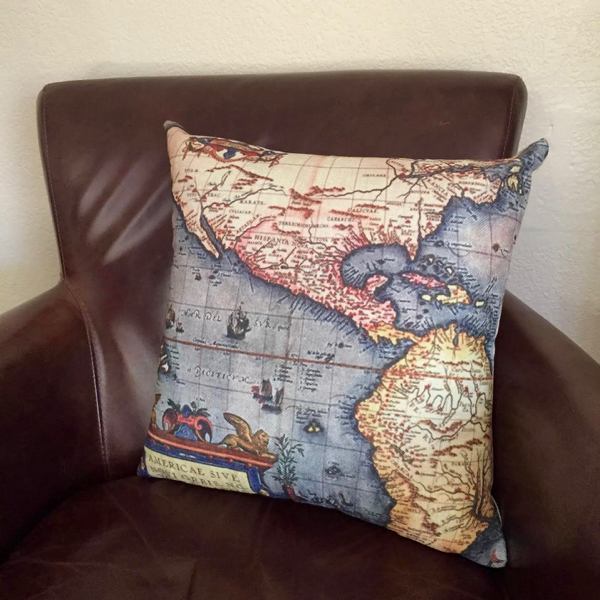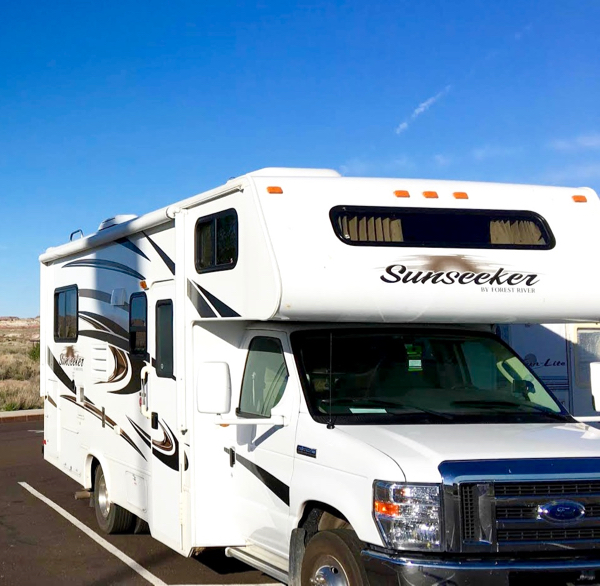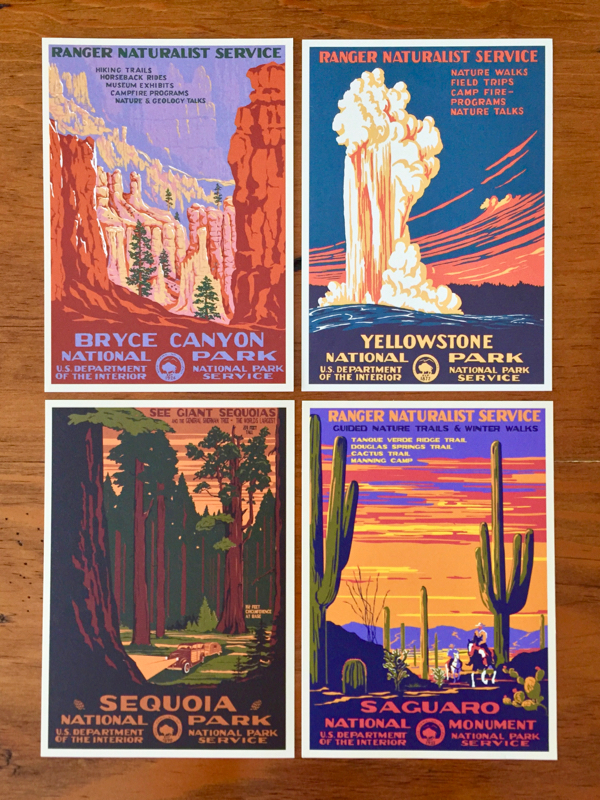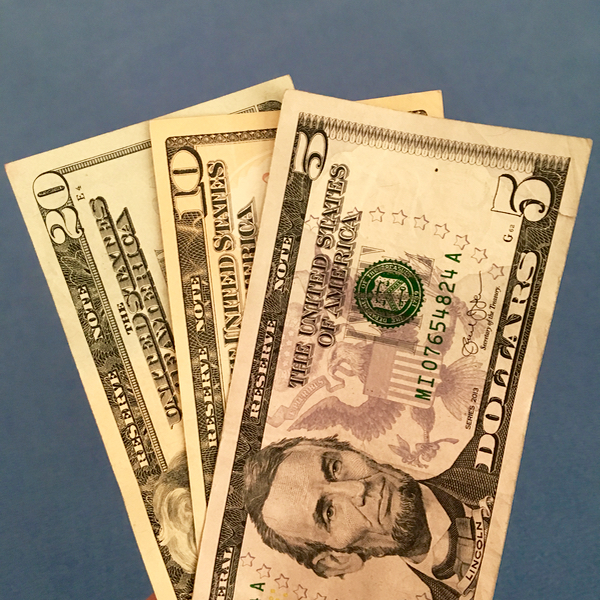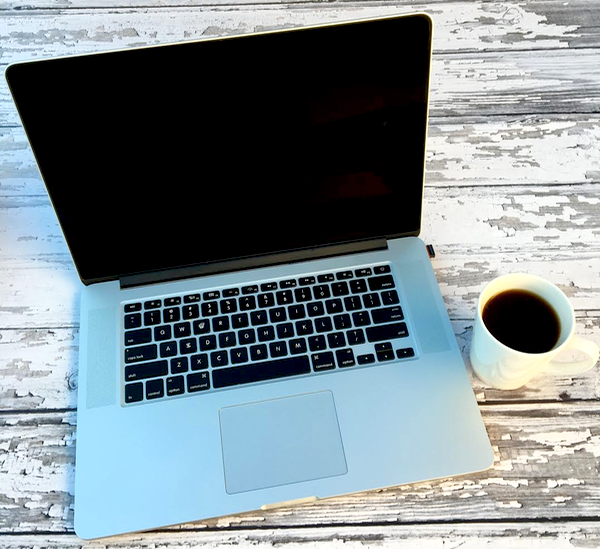 Don't miss out! Now that you've read these Small Space Organization Ideas, follow along with Never Ending Journeys for more fun Travel Tips, Easy Recipes, and Organization Hacks!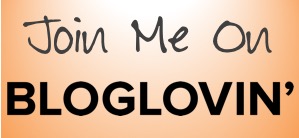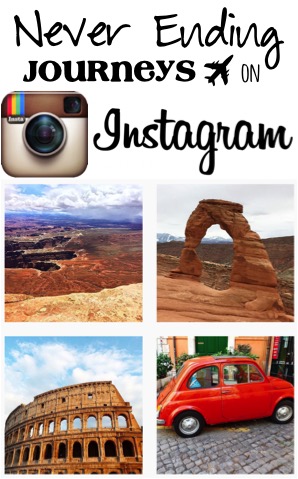 What are YOUR favorite Small Space Organization Ideas??
Leave a comment & share!