I may get
paid
for ads or purchases made through links in this post.
This Oreo Cookie Recipe is such a fun twist on the classic cookie!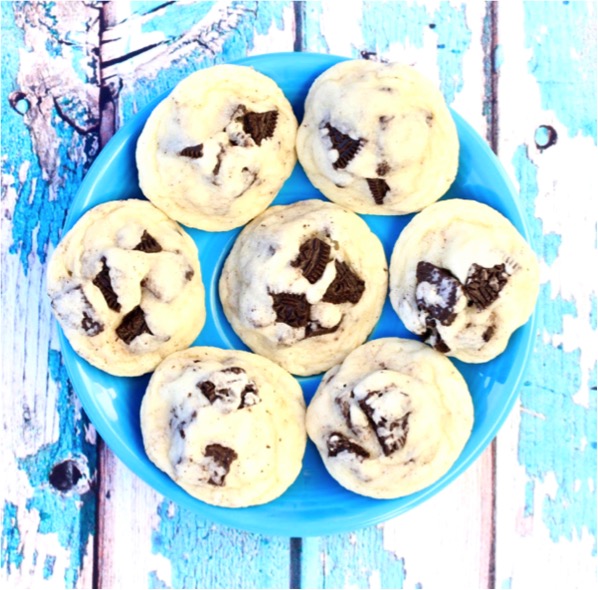 Calling all Oreo lovers: this Oreo Cookie Recipe is such a fun twist on your favorite classic cookie!  Whether you need a dessert to serve at your holiday and summer parties, or just a fun little treat, this cookie always hits the spot.
This crushed oreo cookies recipe is sure to satisfy those taste buds!  The best part is, it takes just 4 ingredients.  Talk about easy to make!  They disappear almost as fast as I can make them.
So, are you ready to make your Oreo chunk cookies?  Here's what you'll need to make yours…
Oreo Cookie Recipe
Related: Ways to Save Money on Groceries (21 actionable ways to reduce your monthly food budget!)
What Are The Ingredients of Oreo Cookies?
There are only 4 ingredients needed to make this Oreo cookies recipe!  They include:
Vanilla Cake Mix
Chopped Oreos
Vegetable or Canola Oil (butter can be substituted for a richer flavor)
Eggs
Can You Make Cookie Dough Out of Cake Mix?
Can you make cookie dough from cake mix?  Yes, you most certainly can!  For example, this Oreo cookie recipe uses vanilla cake mix, paired alongside eggs and your choice of vegetable oil, canola oil, or butter to create the dough.  Although it may seem simple, it's so flavorful!
Can You Substitute Butter for Oil in Cake Mix Cookies?
Yes, you can definitely substitute butter for oil in cake mix cookies!  You'll just use 1/2 cup Melted Butter in place of the 1/2 cup Canola or Vegetable Oil.  Personally, I prefer using butter.  It gives the cookies a more traditional, decadent flavor. 😉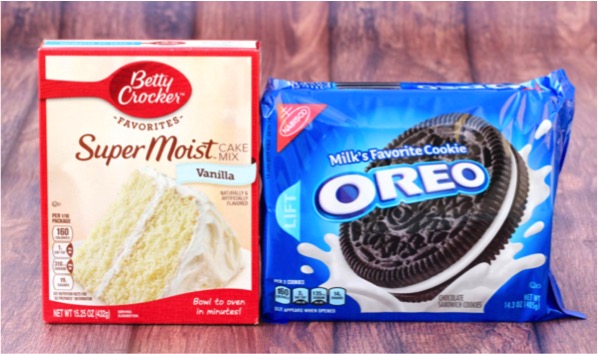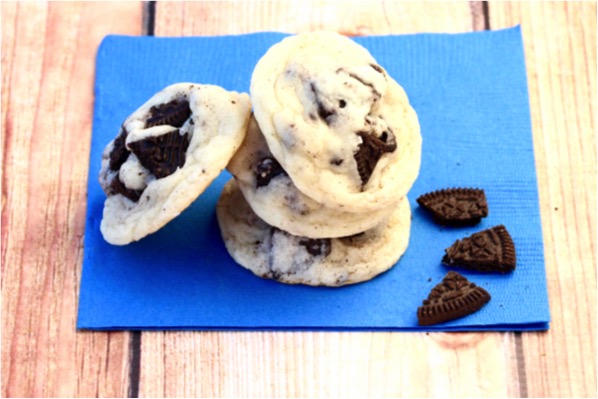 What Other People Are Saying About This Recipe:
Josilyn writes: "Easy recipe and amazing cookies. Everybody loved them and they were gone in a blink of an eye."
Desiree writes: I added chocolate chips to mine, and they were a hit!
Connie writes: "They were a hit!!  And so easy to make!!"
Oreo Cake Mix Cookies
This Oreo Cookie Recipe is such a fun twist on the classic cookie!
Ingredients
15.25

oz.

1 box Betty Crocker Vanilla Cake Mix

2

cups

chopped Oreos

About 16 Oreo Cookies

1/2

cup

Vegetable or Canola Oil

2

Eggs
Instructions
In large bowl, mix together Cake Mix, Eggs, and Oil.

Stir in chopped Oreo pieces with large spoon, and mix well.

Then, chill dough in refrigerator for 1 hour.

Preheat your oven to 350 degrees.

After the dough has chilled, roll cookie dough into balls, and place on nonstick cookie sheets.

Bake for 7 - 9 minutes, or until done. Enjoy!
Craving some more delicious Cookie Recipes??  Be sure to check out my favorites below…
Craving a delicious cookie??  This York Peppermint Cookie Recipe is such a fun dessert for an after dinner treat, or always the hit of any party!  The hidden peppermint patty gives it a fun, unexpected surprise when you bite into it, too!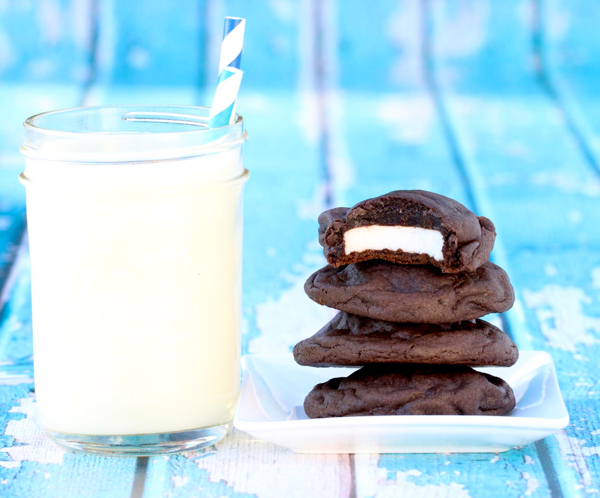 Got an after-dinner cookie craving?? This Dark Chocolate Mint M&M Cookie Recipe is your solution!  These easy cookies are so moist and super delicious. Plus… just 4 ingredients!!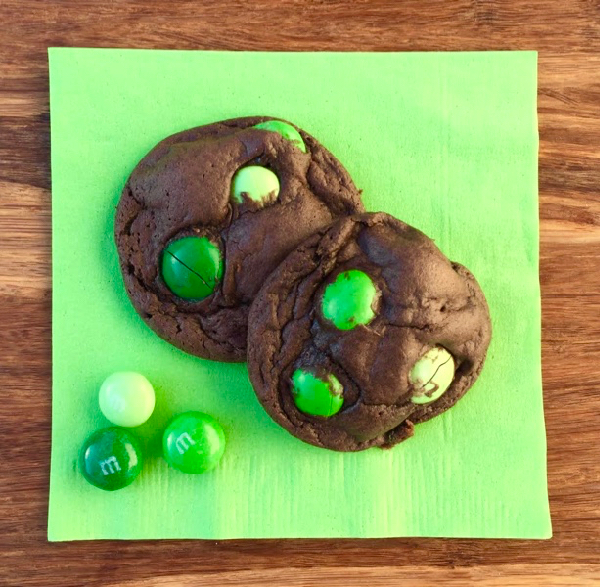 These Dark Chocolate Fudge Cake Mix Cookies are the perfect dessert for chocolate lovers!  They're easy to make, so delicious, and only four ingredients!  The perfect solution for stocking that cookie jar!  If you happen to have any leftovers, that is. 😉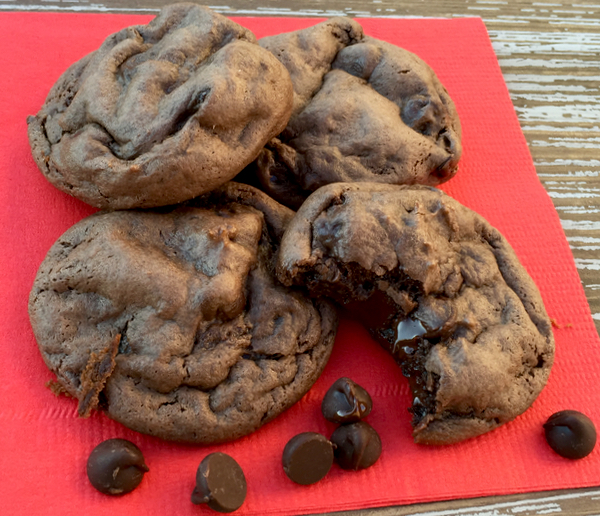 Craving some sweet chocolatey coconut pecan deliciousness?  Meet your new favorite cookie!  These German Chocolate Cake Mix Cookies are so easy to make, and such a delicious dessert for any occasion!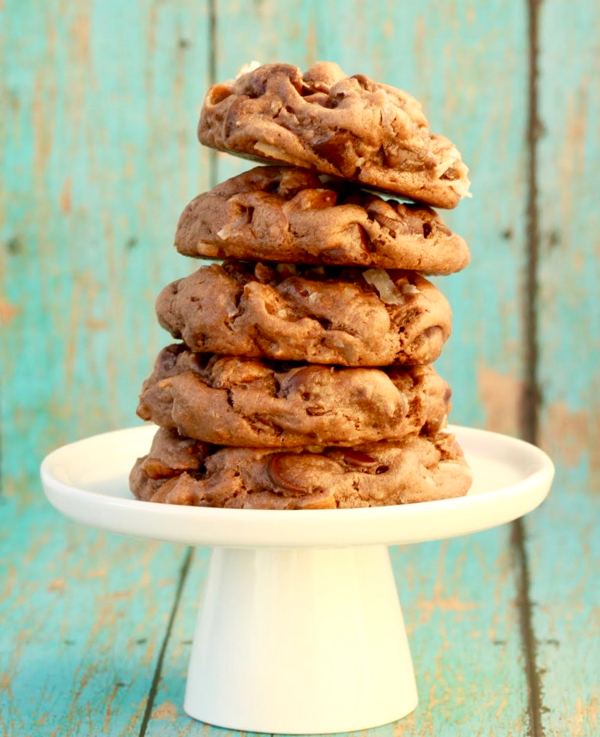 Looking for some delicious chocolate cookies??  Be sure to check out these 10 Easiest Chocolate Cookies!  They're all ridiculously easy to make, and seriously delicious!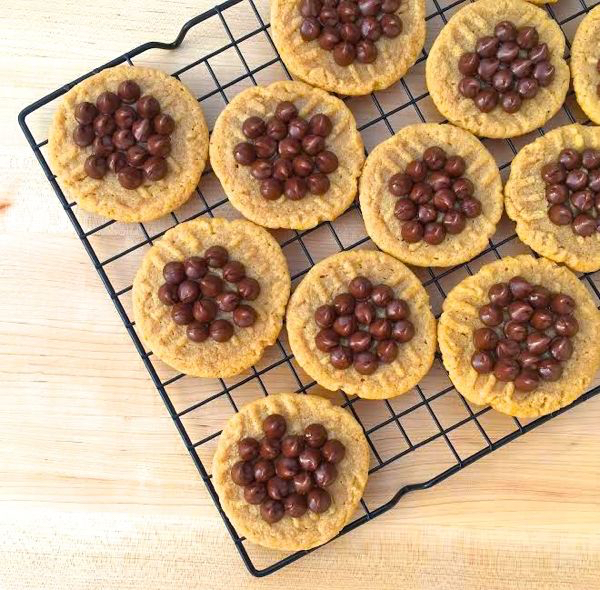 Don't miss out!  Follow along with Never Ending Journeys for more fun Travel Tips and Recipes!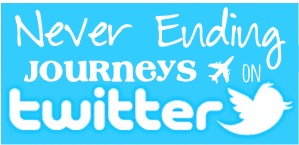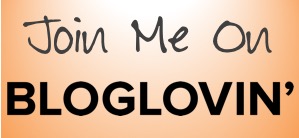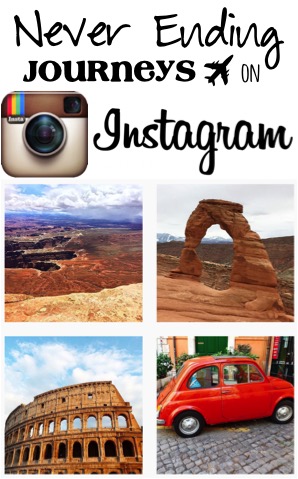 Have YOU ever tried this Oreo Cookie Recipe?
Leave a comment & share!