Get some gift inspiration for the backpackers and hikers on your gift list with these fun Backpacker Gift Ideas!
Got a backpacker on your gift list?  Whether they're a hiker, backpacker, or just a serious outdoors lover, these Backpacker Gift Ideas are fun gifts that they'll love putting to use!
Are you ready to get started?

Backpacker Gift Ideas
A mini deck of cards is the best offline entertainment you can give a backpacker!  Mini deck of cards are lightweight, fit anywhere, and are so fun to play with friends, or even a game of Solitaire!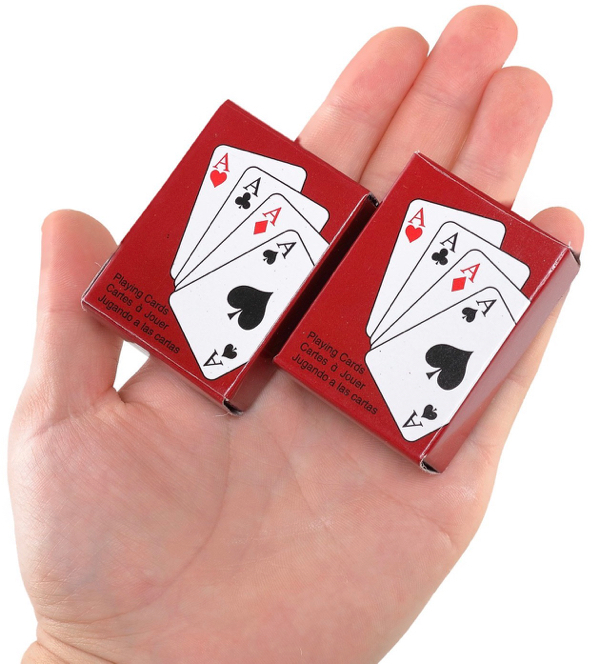 These fork/spoon camping utensils are a fun way to eat when camping.  Plus, they're lightweight, so they fit nicely in a backpack!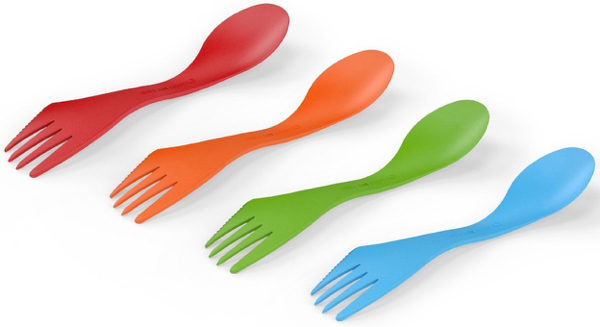 When it comes to purchasing gifts for backpackers, giving them a day pack is always a safe idea! 😉 Day packs are handy for day hikes and sightseeing, because they can easily hold cameras, water bottles, snacks, etc.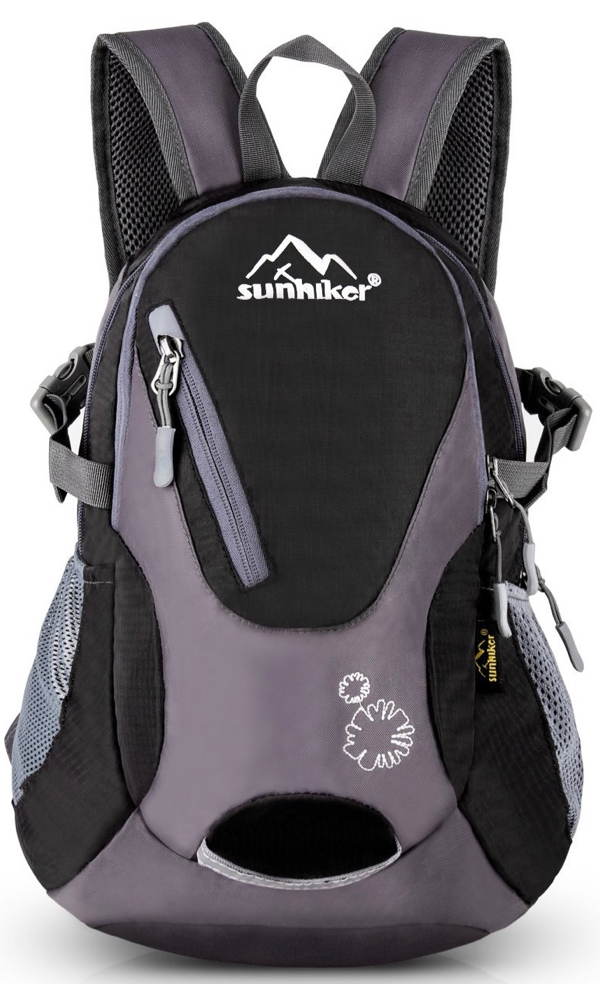 Backpackers will love decorating their Christmas tree with this hiking compass ornament!  Such a fun stocking stuffer idea!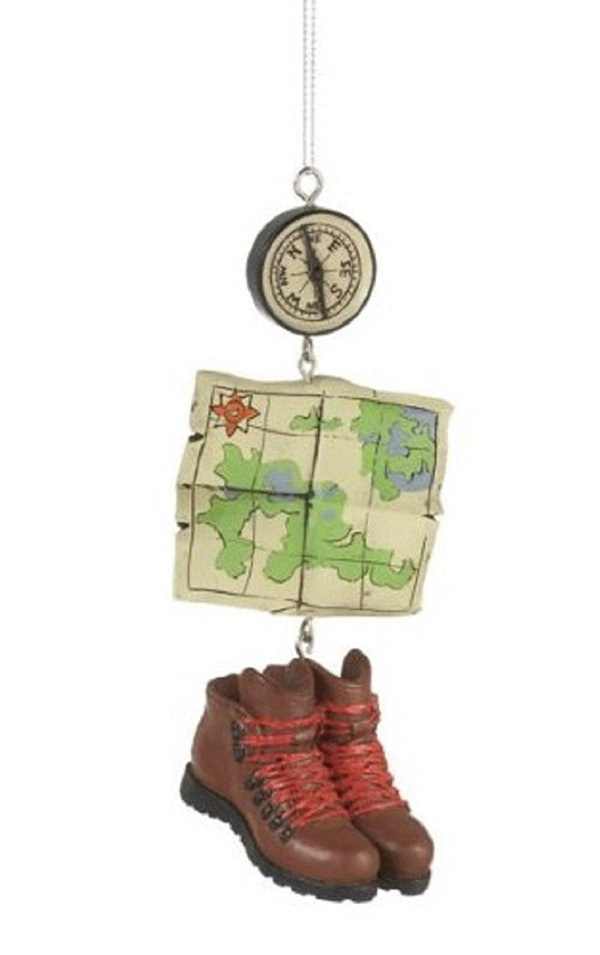 A Garmin GPS is a nice gadget to have on hand when hiking.  Any backpacker will love this!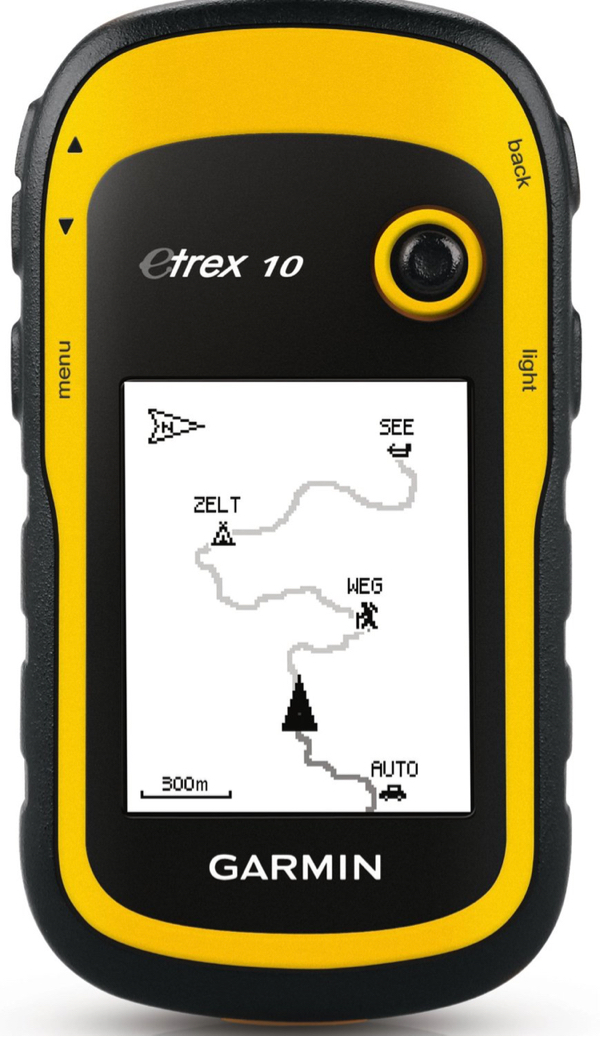 The best way for a backpacker to record their travels is by having a travel journal!  They can remember the highlights of their trips, people they met along the way, and so much more!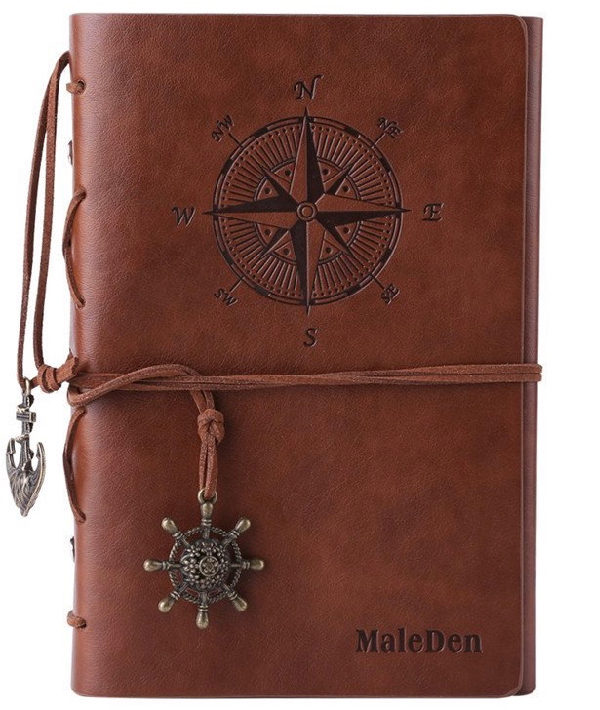 To ensure that the backpacker on your gift list stays safe, a mini first aid kit is the perfect gift to buy them.  And let's be honest:  A Swiss Army First Aid Kit is pretty sweet!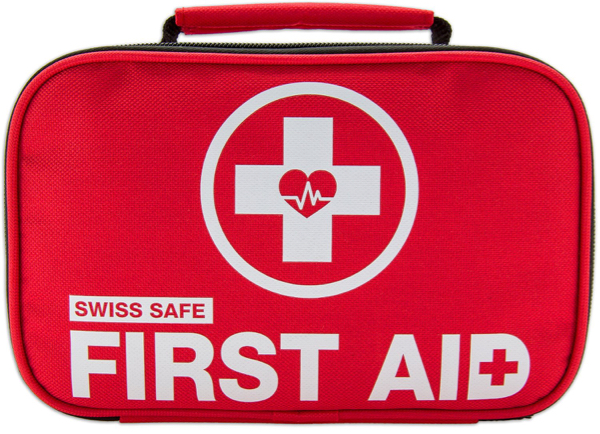 When the mountains are calling, you've just got to go!  The perfect tee for any outdoors lover!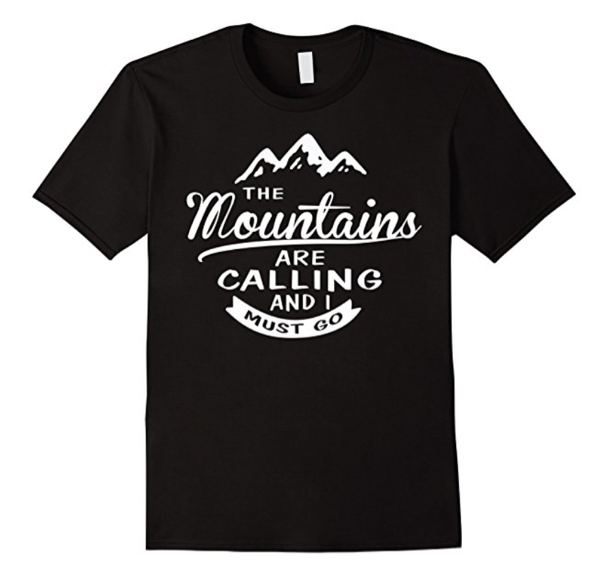 For the humorous camping-lover on your gift list, this funny camping t-shirt is the perfect gift idea!  (Especially if they appreciate good tacos!)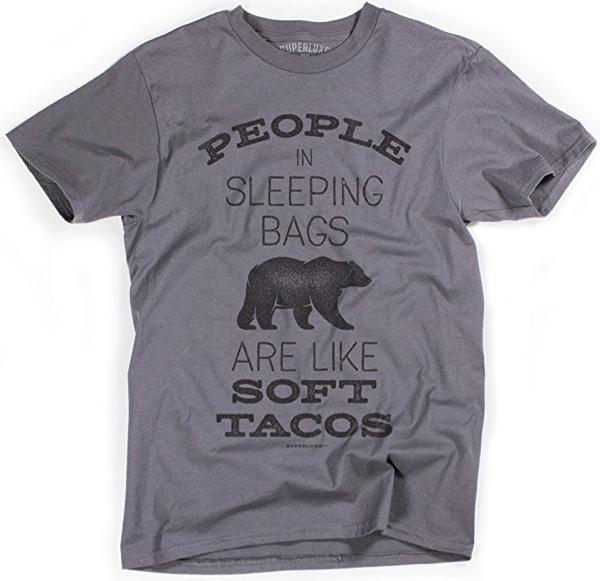 For the backpacker who loves camp fires, flint and steel is the perfect gift idea!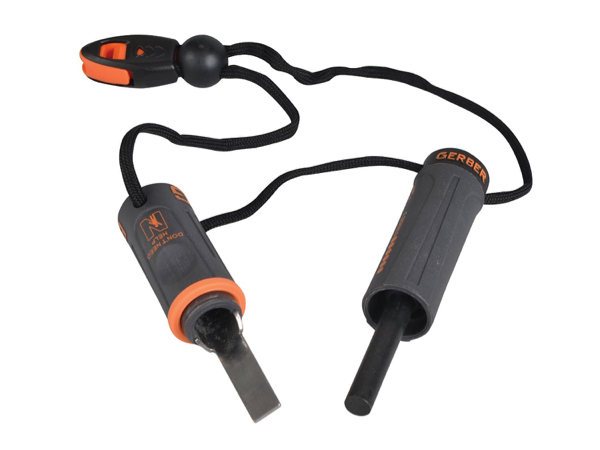 Perfect for wrapping around blisters, cuts, and other wounds, moleskin is a no-brainer to have on a backpacking trip.  Plus, it is very lightweight, perfect for keeping the backpack light!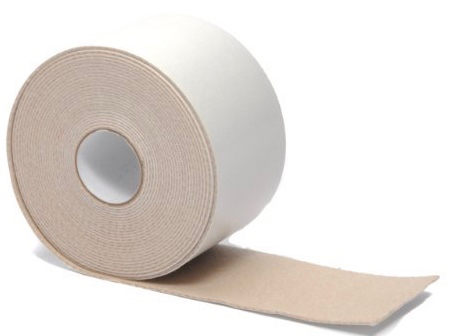 Starbucks VIA Packets are lightweight, inexpensive, and simply the most efficient way for backpackers bring their favorite coffee along!  For back-country hiking, these are nice, because they they simply last forever, and for backpacking through cities, it is a budget friendly alternative to coffee shops and cafes!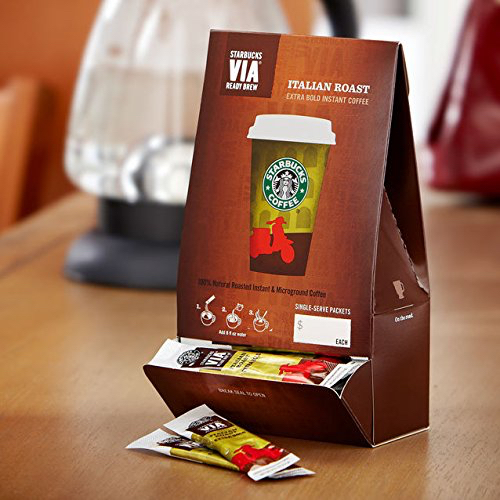 For the backpacker who loves to sleep outside or nap between the trees, a hammock is an awesome gift idea!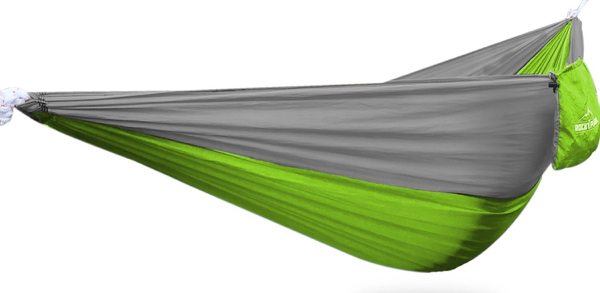 When the sweat comes, there's no better, easier way than to wipe it off with a lightweight microfiber towel!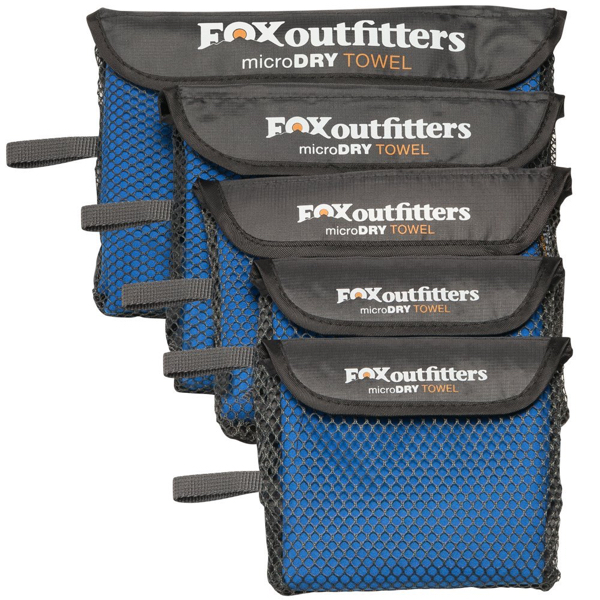 With amazing scenery, National Parks are some of America's best places to visit!  However… there is often no cell phone coverage, so these National Geographic National Park Trail Maps are life savers for backpackers!  These are a few I have and love…
When their phone's battery is low, or they don't have any coverage, these National Geographic City Maps are great backup maps to have on hand for backpackers!  With 3-D Buildings, maps of the local transit system, and more, these are pretty awesome gifts anybody will love!  My map of Rome was a life saver on my trip to Italy.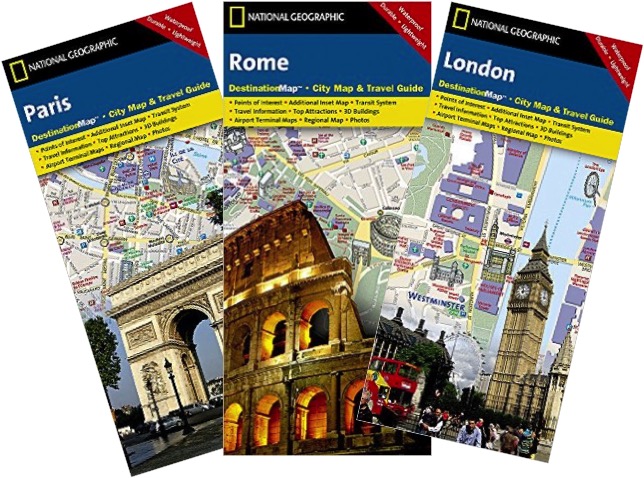 Combine a compass, fire starter, knife and paracord, and you've got this epic multipurpose bracelet!  These are such a fun use of space with practical tools!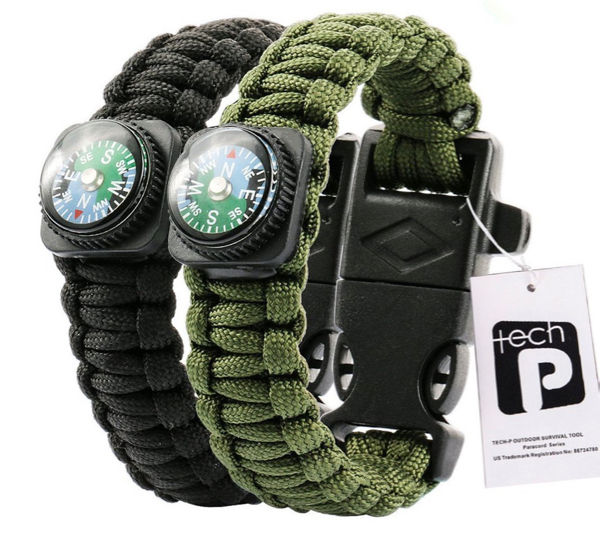 Not all who wander are lost, but for the wanderers who do get lost, a compass is a gift they need! 🙂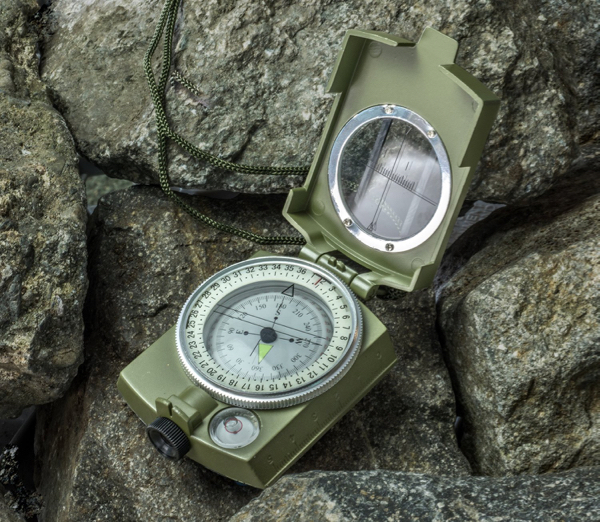 Perfect for cutting moleskin, dehydrated food packages, Starbucks VIA packets, and so much more, a pair of mini scissors is so useful!  Any backpacker will put these to use!  I sure have!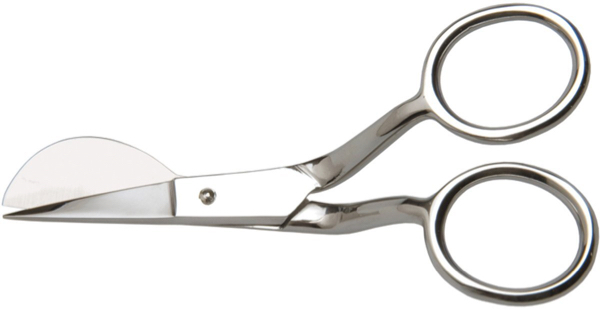 This Swiss Army Pocket Knife includes a blade, tweezers, a nail file, and so much more!  If you're looking for some bang-for-the-buck when shopping for the backpacker on your gift list, this Swiss Army Pocket Knife is the perfect little stocking stuffer they'll love!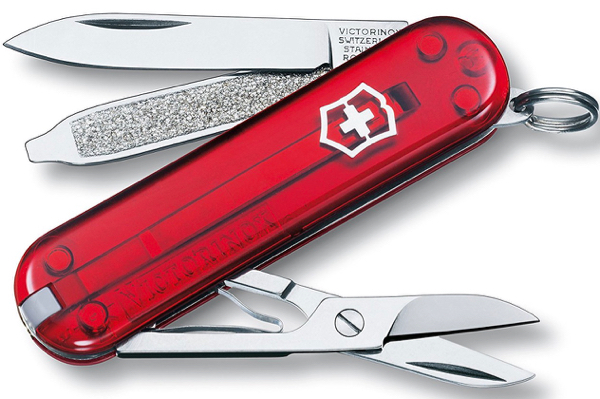 Perfect for hiking at night, or through caves or any dark place of any sort, a headlamp is simply one of the more practical gifts a backpacker needs.  I definitely enjoy putting mine to use!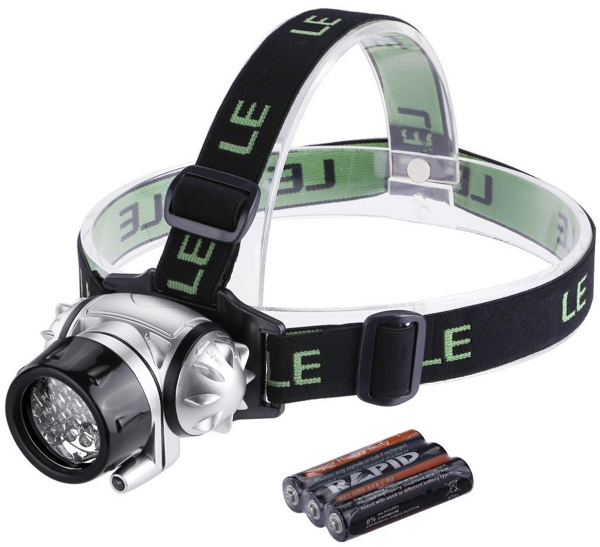 A serious life saver for steep ascents and descents on the hiking trail, trekking poles make hiking so much easier!  Mine came in to be very useful on a day hike in the Grand Canyon.

Space and weight are two major considerations that need to be taken into account while backpacking, so combining two useful tools – a lantern and a flashlight – is simply an epic idea!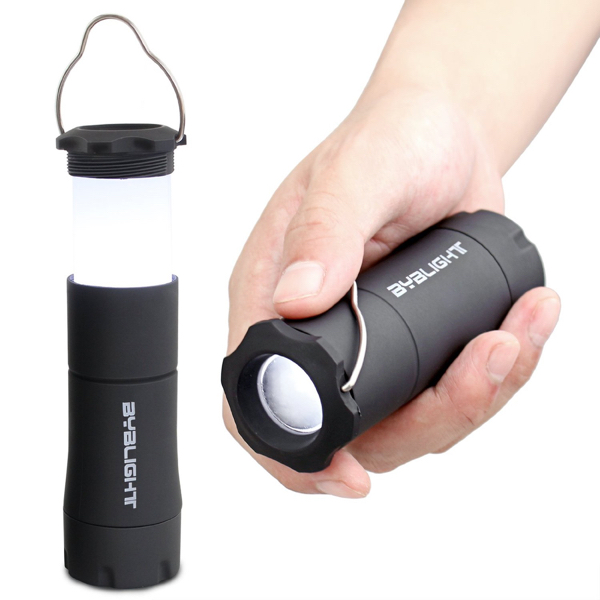 For the backpacker who like to stay trendy (and hydrated), this is the perfect gift!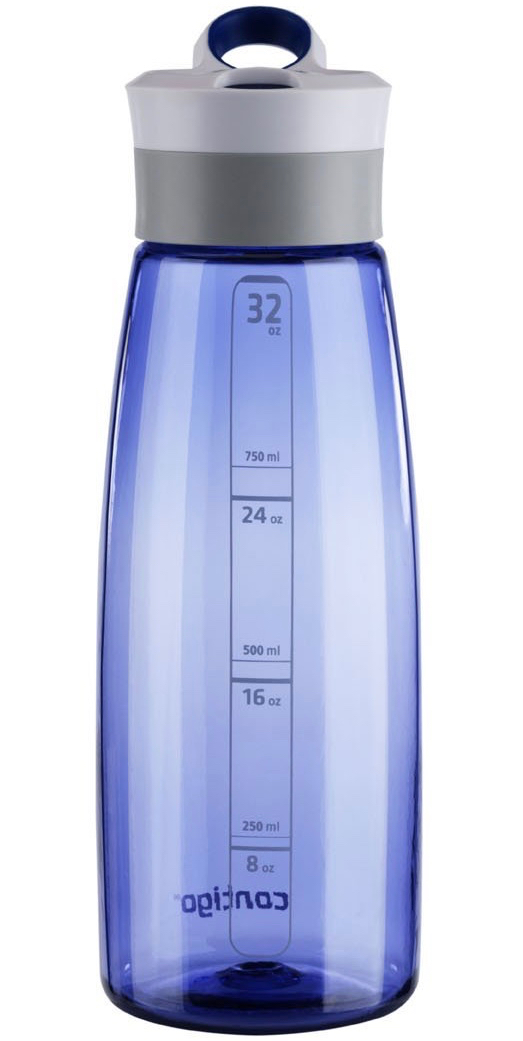 A more lightweight, space saving alternative to the Contigo Water Bottle above is a Collapsible Water Bottle.  This is great if the backpacker's pack is already pretty heavy.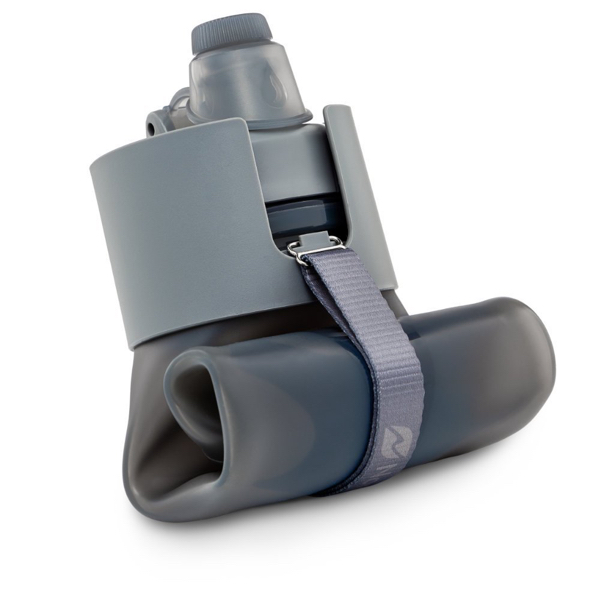 When the backpacker's water runs out, it's time to turn to the Life Straw Water Purifier!  This amazing tool is able to purify water from streams, rivers, or rain water!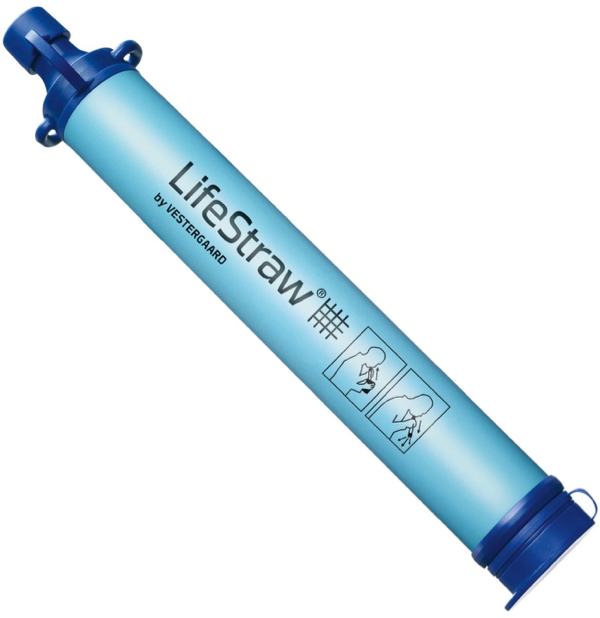 All overnight hiking backpackers need sleeping bags, but ones that are light enough to fit into a backpack during the day.  You can solve their problem by giving them a lightweight sleeping bag!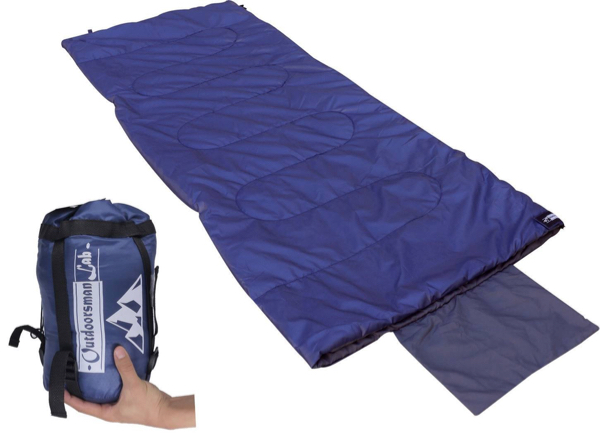 An inflatable pillow is the perfect gift to go along with the lightweight sleeping bag.  It's super light in weight, and it feels very comfortable at night!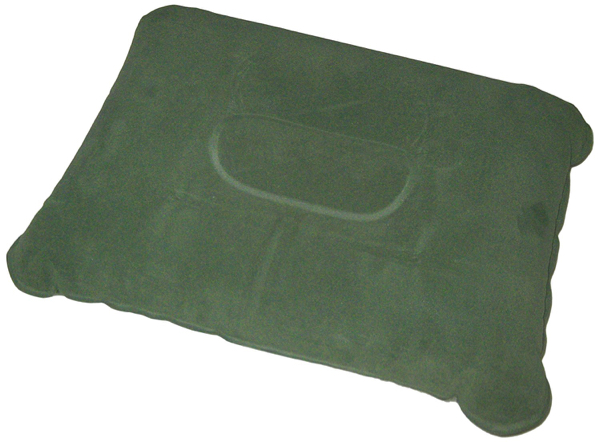 Sunglasses are simple, yet nice gifts that any backpacker loves!  It's a great way for them to protect their eyes from the sun.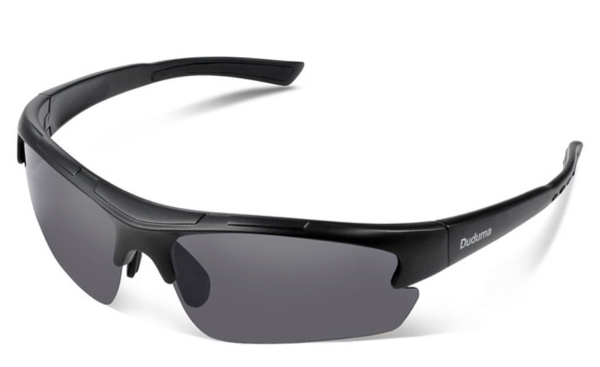 No backpacker that I know of enjoys getting their feet wet, so having waterproof socks along is a life saver every time!  This is a gift that they'll really love!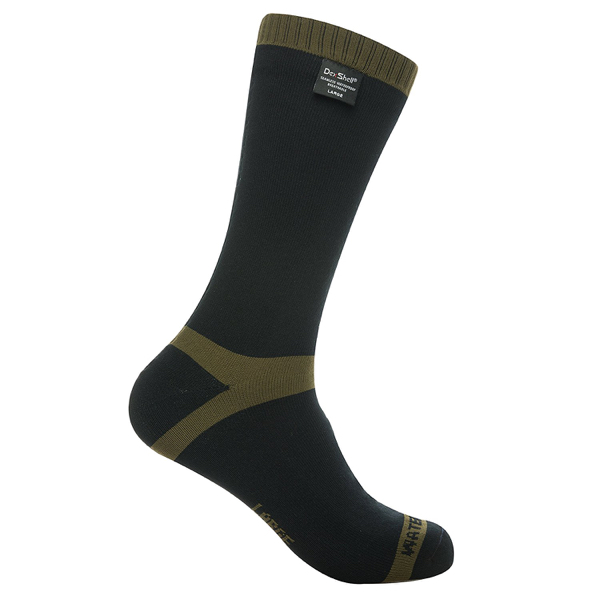 For backpacking through cities, having a survival tool that can fit in the credit card slot in their wallet is pretty awesome!  This tool can be used for a can opener, screwdriver, ruler, and so much more!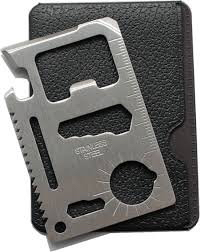 Lightweight and filling, space food is a gift every backpacker needs  to have on hand to stay full and energized!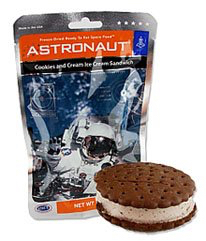 Now that you've seen these Backpacker Gift Ideas, be sure to check out these gift ideas for travelers and photography lovers below…
Got a frequent traveler or wanderlust lover on your gift list?  Find the travel gifts they'll love with these fun Stocking Stuffer Ideas for Travelers!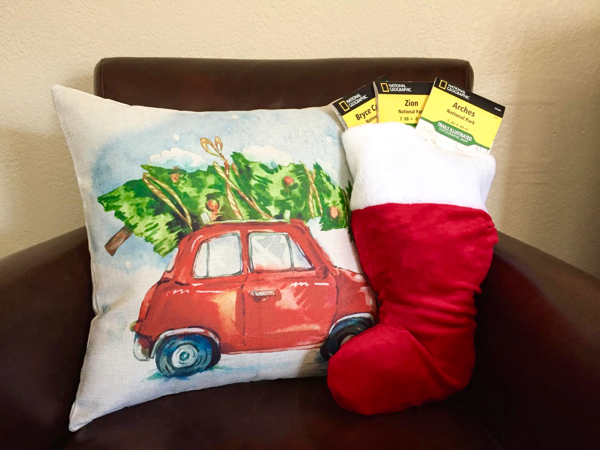 Have a traveler in your life… or does the traveler travel often for work?  These Creative Travel Gift Ideas will help you find some fun and useful gifts they'll love!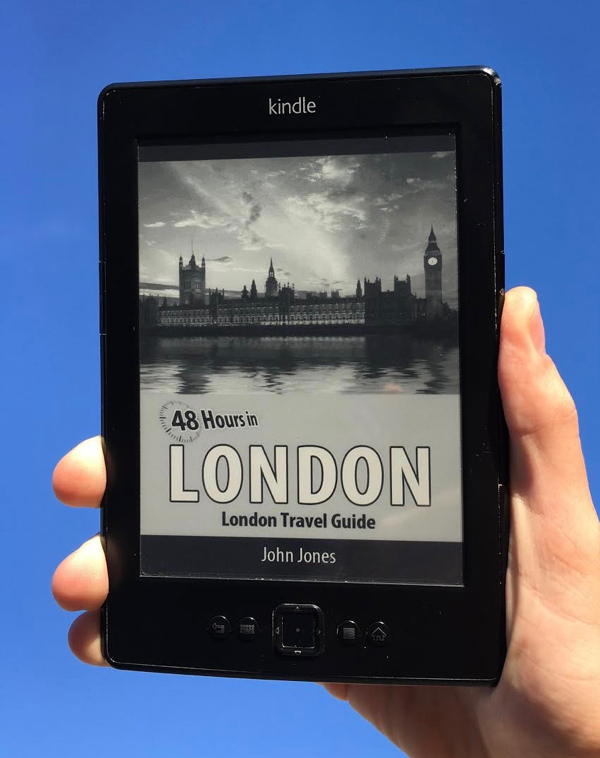 Looking for the perfect gift to buy for the photographer on your gift list??  These 16 Photography Lover Gift Ideas are fun gifts that they'll love to receive!
Don't miss out!  Follow along with Never Ending Journeys for more fun Travel Tips and Ideas!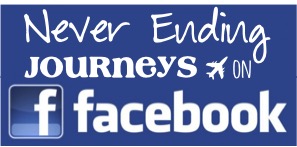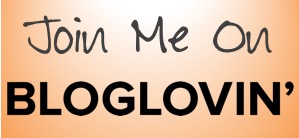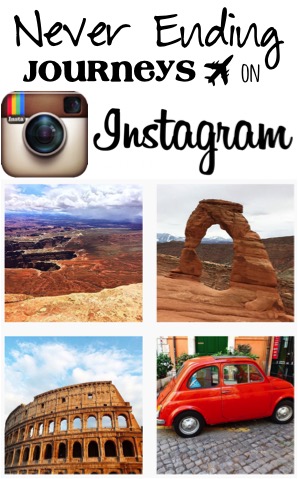 What are your favorite Backpacker Gift Ideas?  Leave a comment & share!