I may get
paid
for ads or purchases made through links in this post.
Fabulous food makes everything better!  Heading to Italy?  Check out these Rome Italy Best Places to Eat!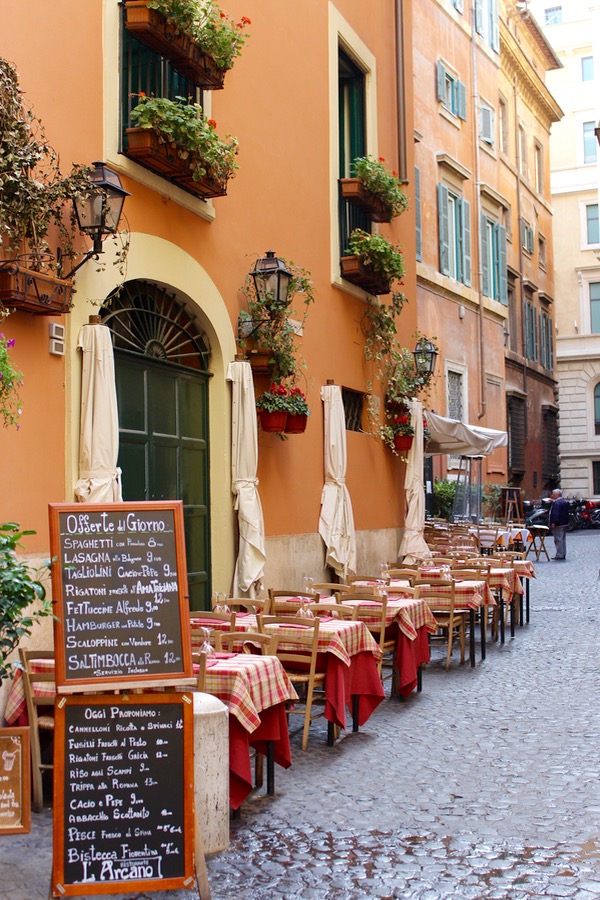 Planning your next trip to Rome, Italy?  With delicious coffee, amazing pasta, quaint cafés, and the out-of-this-world gelato, Rome is truly one of the top culinary capitals of the world!  Whether you're seeking a culinary adventure or looking for a relaxing break from the incredible sightseeing, you won't be disappointed with these restaurants.
Check out these Rome Italy Best Places to Eat, and get ready for your culinary adventure…
Rome Italy Best Places to Eat
Related:
Rome Italy Best Places to Eat – Coffee
La Casa Del Caffè Tazza D'oro
Address: Via degli Orfani, 84, 00186, Rome, Italy
Rome's oldest coffee shop has a great espresso and a delicious cappuccino you'll crave when you're tired from all of the sightseeing.  If you're not much of a heavy coffee fanatic, though, you can order granita, which is essentially like the Italian version of shaved ice.  It's outrageously delicious!
Don't forget your phone or camera, though… this place is less than a block away from the Pantheon!
Related: Phone Camera Photography Tricks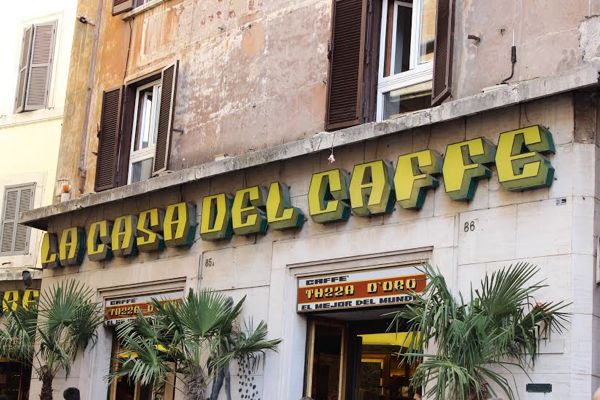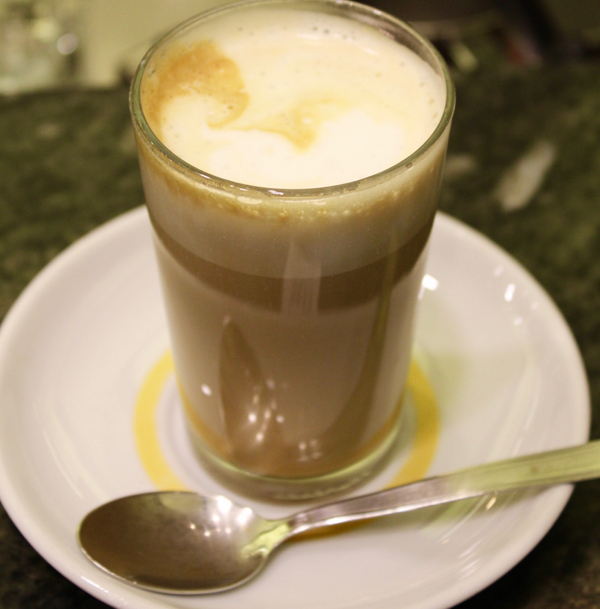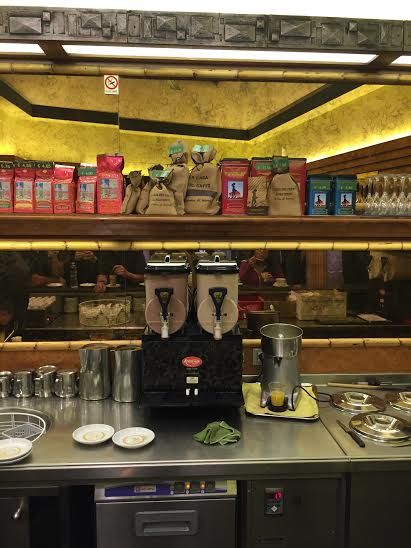 Staroccia
Address: Via Sicilia 121, 00187 Rome Italy
Staroccia is a modern coffee bar that serves inexpensive, but very yummy espresso and cappuccino.  There are good pastries there, as well.  The staff was very friendly, and after one visit, they memorized our order!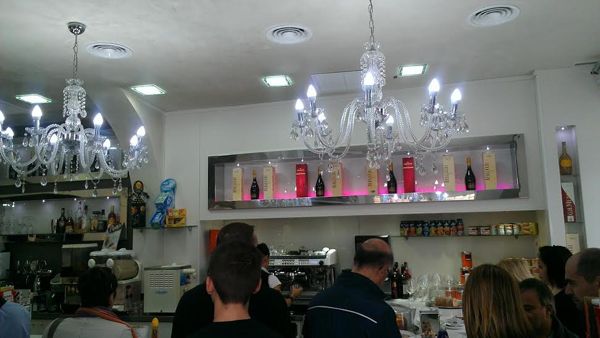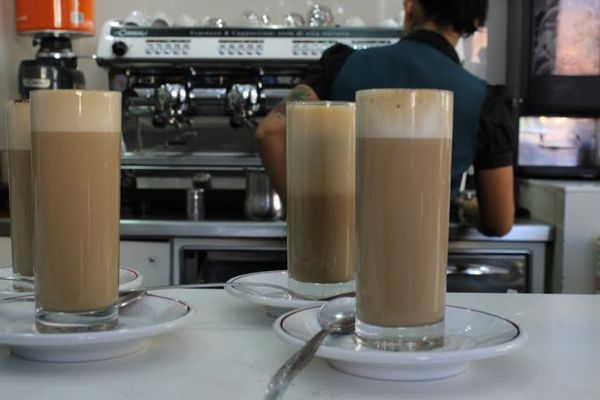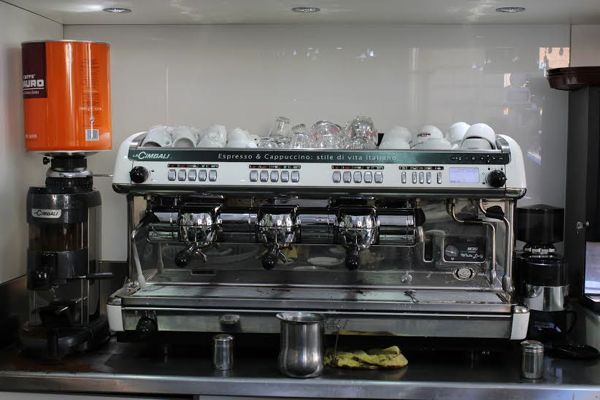 Sant'Eustachio Il Caffè
Address: Piazza Sant'Eustachio 82, 00186, Rome, Italy
If you're walking between the Pantheon and Piazza Navona, do not miss this great coffee shop!  It has very good espresso and cappuccino, and has become quite famous worldwide.  Just beware… the lines can be long. 😉
Rome Italy Best Places to Eat – Breakfast
Pasticceria Boccione
Address: Via del Portico D'Ottavia, 1, 00186 Rome, Italy
Rome's very best beignets are served up in this Jewish Ghetto joint!  You'll definitely make some delicious memories here!  It is a good place to go before or after seeing the nearby Roman Ruins that are currently being excavated.
Related: Rome Italy Free Things to Do!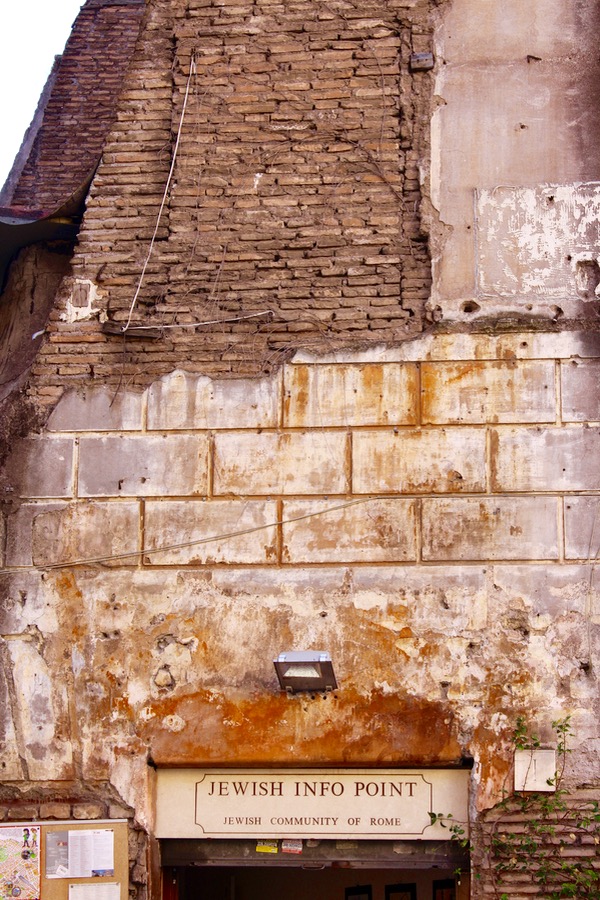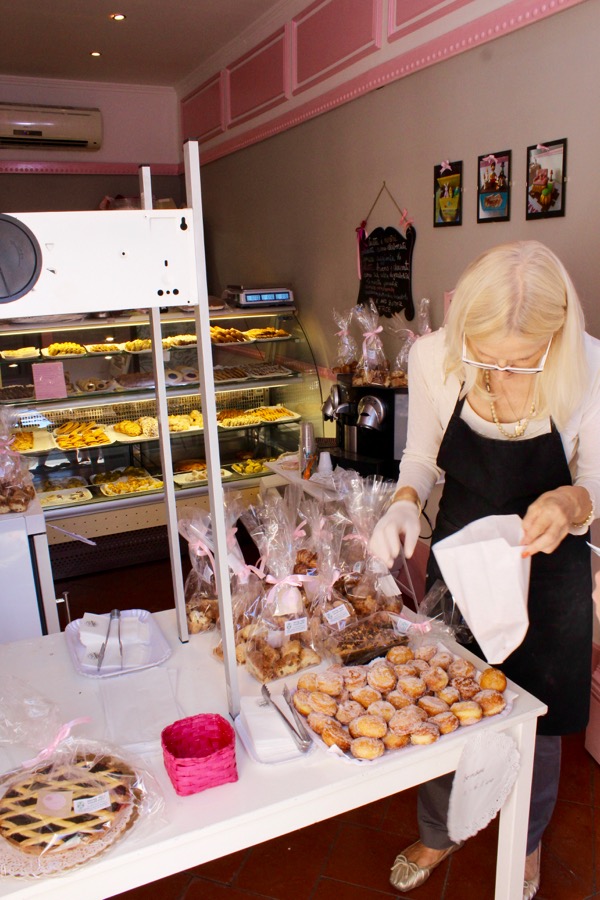 Rome Italy Best Places to Eat – Lunch
Melrose Bar
Address: Via Quintino Sella, 34, 00187, Rome Italy
When you need a down-home authentic Italian lunch, go to the Melrose Bar.  Mouthwatering sandwiches and delicious pasta entrées are only some of the delicious dishes this little joint serves.  Try the lunch pasta with fresh mozzarella chunks… INCREDIBLE!
Rome Italy Best Places to Eat – Dinner
L'Arcano
Address: Via delle Paste, 102, 186 Rome, Italy
This crazy delicious restaurant is only a few blocks from the Pantheon.  The staff was friendly, the food was great, and it was our favorite place to have dinner in Rome (we ended up eating there 3 times!).  The Fusilli with Pesto was out of this world!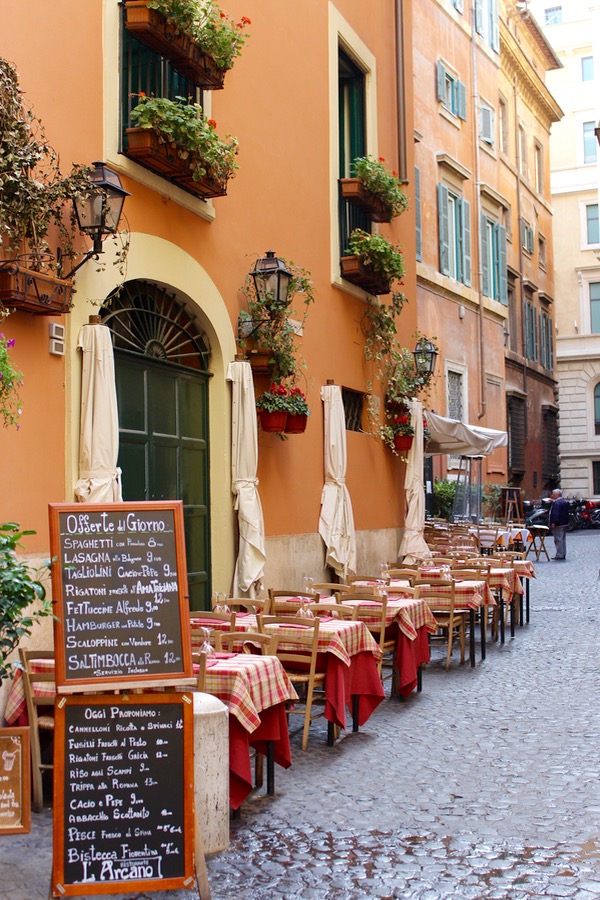 AllBiOne
Address: Largo Corrado Ricci, 34, 00184 Rome, Italy
If you visit the Colosseum and Roman Forum when you're in Rome, you will be doing a ton of walking, and AllBiOne, which is a nice restaurant nearby, is a great place to take a relaxing break from sightseeing.
The Westin Excelsior Rome
Address: Via Vittorio Veneto, 125, 00187 Rome, Italy
At the Westin Excelsior Hotel, they had delicious fresh pasta, and I loved the hip vibe while dining in the modern lobby!
Rome Italy Best Places to Eat-Dessert
Come il Latte
Address: Via Silvio Spaventa, 24/26, 00187 Rome, Italy
This compact, authentic gelato shop was our favorite place to have dessert in Rome, and we ended up there every night of our trip!  We made instant friends with the friendly staff, and they all spoke great English!  The best part is… you can have your gelato drizzled with white or dark on chocolate.  Decadence to the extreme!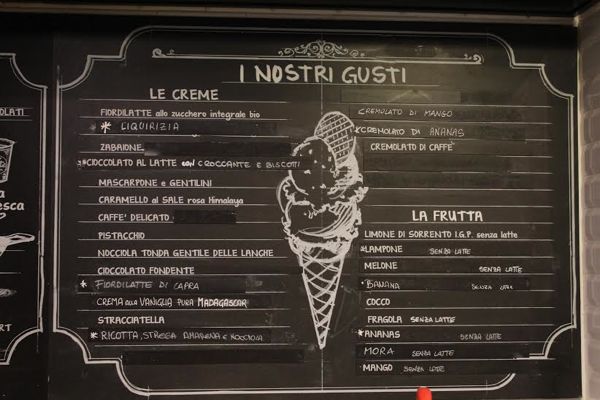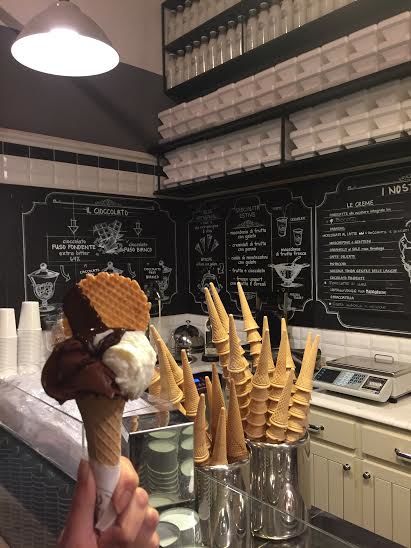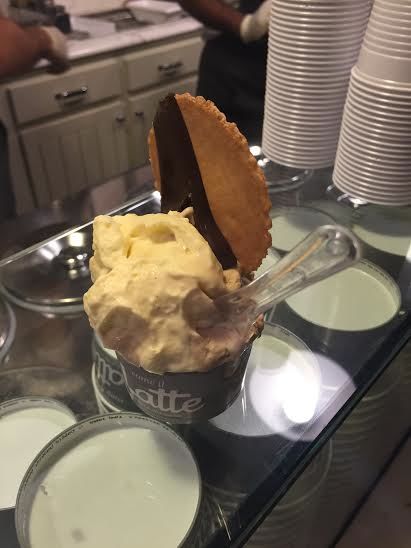 Rome Italy Best Places to Eat – Grocery Stores
If you're wondering where to eat in Rome like a local, look no further than Rome's compact grocery stores.  Purchasing water, fruit, veggies, and other foods from the locally run grocery store can be a huge money saver while in Rome.  We stopped by our favorite little grocery store daily to pick up huge water bottles!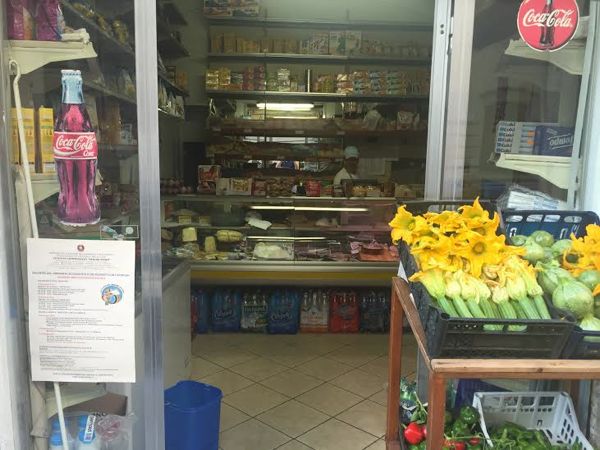 Rome Italy Best Places to Eat – Fruit Stands
Getting fruit from stands is a very good way to save money on food, and live more like a local when you're in Rome! There are some markets in piazzas that sell fruit, or, another alternative is the small grocery stores sell, fruit, too.
Rome Italy Best Places to Eat – Free Water From Water Fountains
Rome has the most fountains of any city in the world, and it is also home to many water fountains that have free water.  A great trick is to bring along a Contigo Water Bottle.  That way, you can keep refilling it with free water!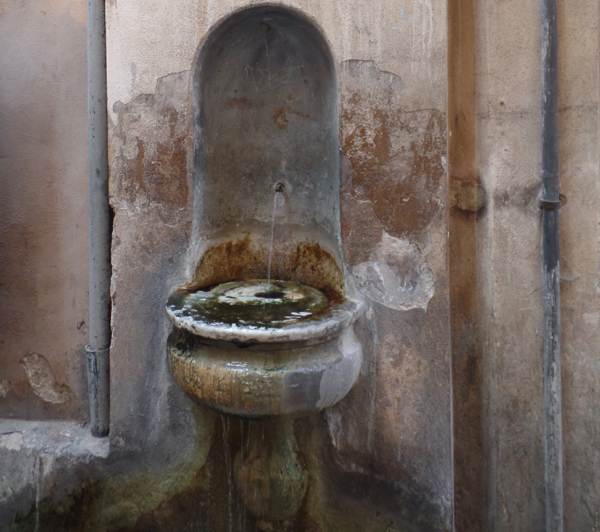 Now, if you're wondering how to visit Rome on a budget, don't worry!  In addition to the previous three tips, check out my budget travel guide to Rome!

Rome Italy Packing List
Now that you've seen the best places to eat in Rome, and how to visit Rome cheap, it's time to start planning your trip and to get packing!  Here's a list of the best things to bring on your trip to Rome below…
1. Quit Killing Your Feet
Bringing along comfortable shoes to Rome is a must!  You're going to end up doing tons of walking especially in the Roman Forum, Vatican Museums, and other places.  Whatever you do, do not bring converse, high heels, or any other shoes that look 'trendy' but are actually terrible for support… any sturdy Nikes, Brooks, or other walking/running shoes are best!
2. Dress in Black
Romans (modern day, not ancient) use the color black in almost every outfit that they wear… so instead of wearing touristy t-shirts, try dressing in black polos!
3. Umbrella
Rome has many quick, unexpected thunderstorms that come along throughout the year, and there's no better way to be prepared that to have an umbrella on hand!
4. International Travel Adapter Charger
When I visited Rome, I don't know what I would have done without my International Travel Adapter Charger!  With this one below, you can charge your Apple and Samsung devices in Italy and most other European countries!
5. Voltage Converter
With a voltage converter, you can safely charge your devices!  This one converts power for the EU, Great Britain, Australia, India, and the United States!
6. National Geographic Map of Rome
There's not always going to be good cell phone coverage in Rome, so an easy way to keep your bearings is by bringing a waterproof National Geographic Map of Rome!  Having my map on hand was a serious life saver!
7. Camera Lens Attachments
Using attachable camera lenses is a fun, easy way to change the look of your photos of Rome and test out your photography skills!  There are wide angle, macro, and fisheye lenses that attach to your phone's camera lens, just like below!
8. Earplugs
Earplugs are a lifesaver in Rome!  It can be hard to fall asleep, with the bustling traffic even at night.  I'm so glad a brought some along!
Now that you've seen the best restaurants in Rome plus the best things to bring on your trip, check out these useful Rome and travel tips below…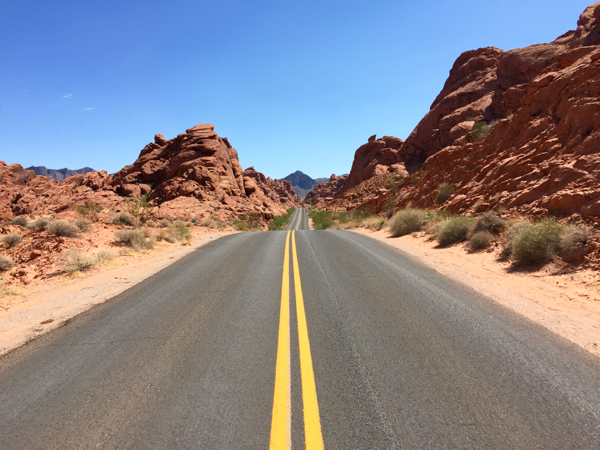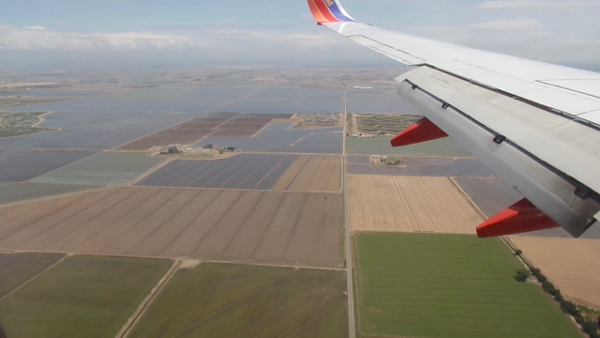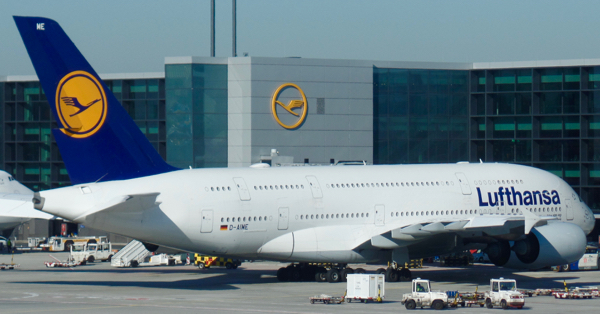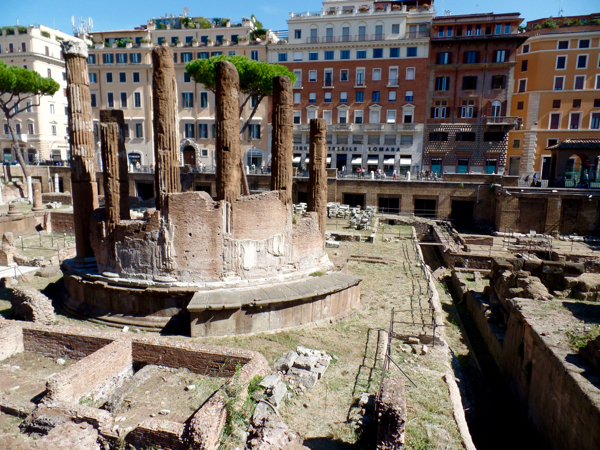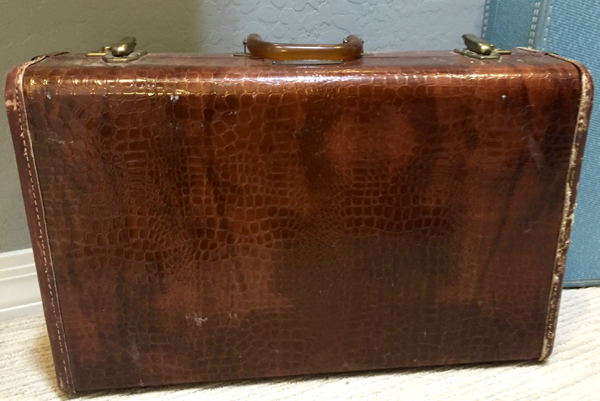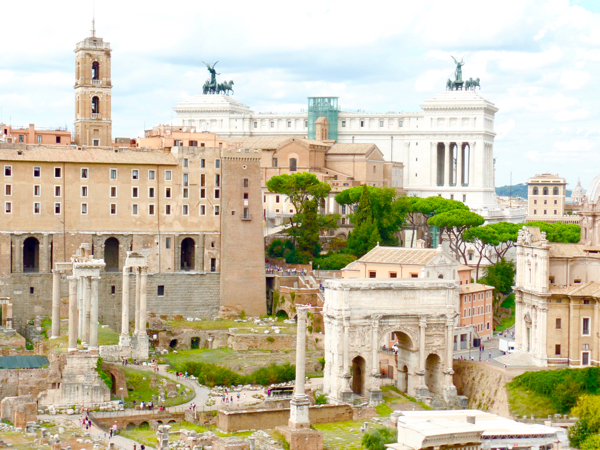 Don't miss out!  Follow along with Never Ending Journeys for more fun Travel Tips and Ideas!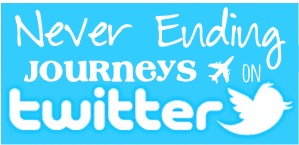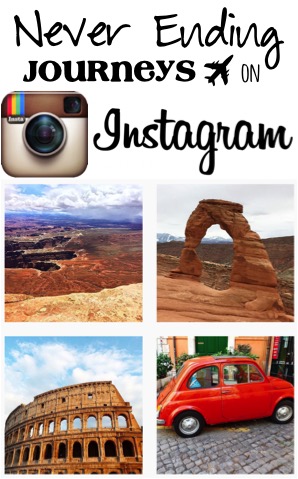 Have YOU ever been to Rome?
What are your favorite places to eat in Rome, Italy?  Leave a comment & share!