I may get
paid
for ads or purchases made through links in this post.
Heading to Phoenix?  These Phoenix AZ Free Things will keep your next trip to Phoenix epic… on a budget!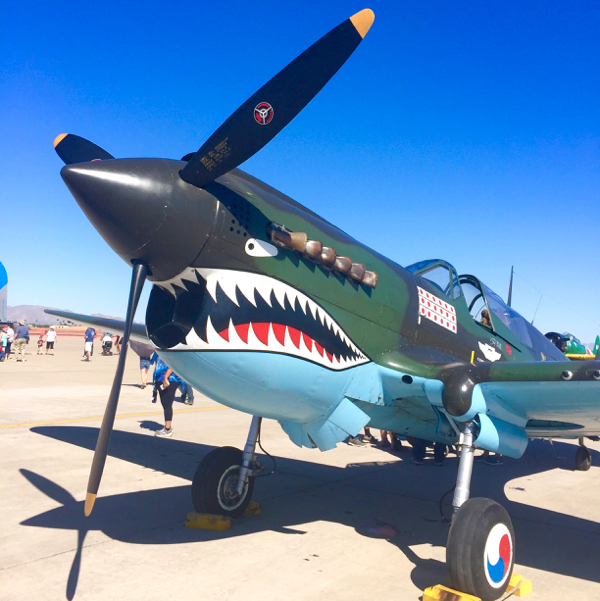 Heading to Phoenix, Arizona?  Did you know… there are SO many amazing activities you can do and places you can see for FREE?!?  Sit back, relax, and take a minute to check out these top Phoenix AZ Free Things to do in the area!
Related:
Phoenix AZ Free Things
Free Hikes in Phoenix:
Pinnacle Peak (3 1/2 miles roundtrip)
Address: 26820 N 102nd St. Scottsdale, Arizona 85262
Pinnacle Peak is my favorite hike in the Phoenix area.  It offers sweeping views of golf courses, neighborhoods, and desert landscape.  The first 1/2 mile of the trail has signage by all of the different plants, so it is a fun way to learn about Sonoran Desert vegetation, too!  It is a fun, easy-moderate hike, and there are two different bench areas where you can take a break and take in the view!
Tip: Go on a weekday to avoid the crowds.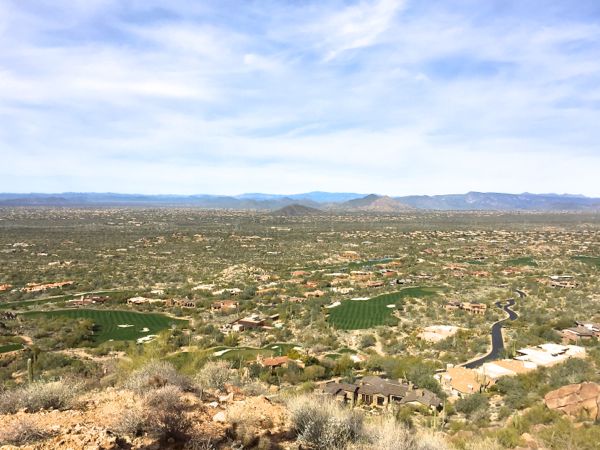 Tom's Thumb (4-11 miles roundtrip)
Address: 23015 N 128th St, Scottsdale, AZ 85255
Tom's thumb is the perfect escape from the hustle and bustle of the city.  There are different trails you can take, and the great views and ginormous granite boulders make it simply amazing!
Tip: Take plenty of water on hot days, but if hiking in the winter… pack along a fleece.  It can get chilly up at the top!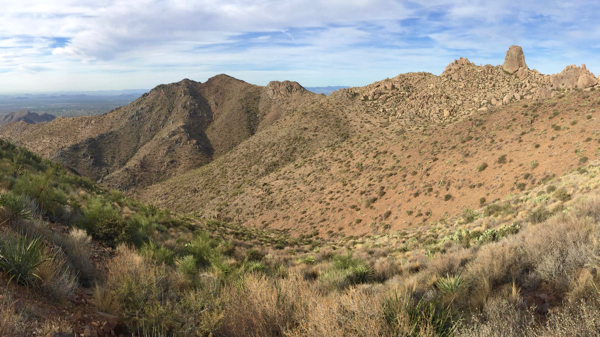 Camelback Mountain (Echo Canyon Trail is 2.4 miles roundtrip)
Address: 4925 E McDonald Dr Phoenix, AZ 85018
Camelback is one of Phoenix's tallest mountains, and offers awesome views of the city!  Weekdays in the middle of the day are the least crowded.
Warning: There are a few areas where the trail climbs quite steeply, and some boulder-hopping will be required!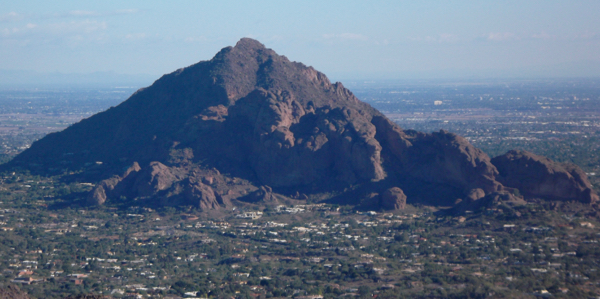 Free Farmer's Markets:
Camelback Farmer's Market
Address: 3930 East Camelback Rd Phoenix, AZ 85018 
This European-Style farmer's market, tucked back behind the 'Vincent's' French Restaurant, and offers everything from fruits and vegetables, croissants and bread, to freshly made omelets, crêpes, perfect for a fun Saturday breakfast!  Also, if you like the market, you should consider going back to the restaurant for Sunday brunch.  It's out of this world!
This European style farmer's market is held from 9:00 A.M.- 1:00 P.M., every Saturday from late October to early May.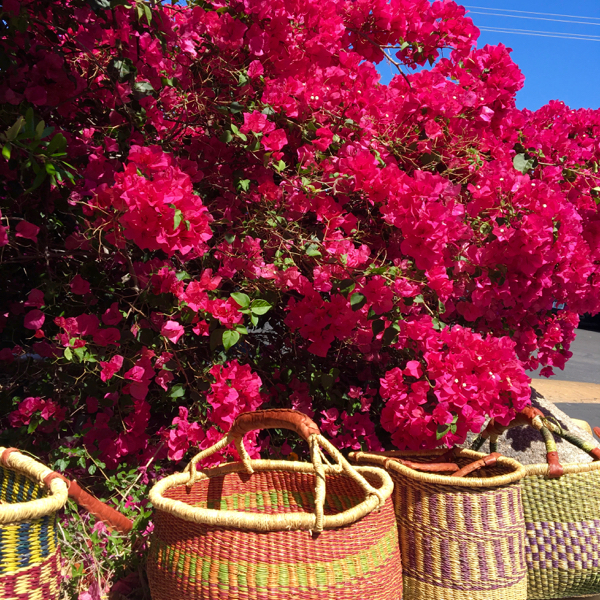 Free Wildlife Viewing in Phoenix:
Bat Cave Phoenix
Address: 5050 N 40th St Phoenix, AZ 85018
After you park by the canal at the business park, walk northwest along the canal for 1/2 mile, and when you reach the fenced off concrete area, you'll be there!  During the summer, right before sunset, there are thousands of Mexican free-tailed bats who fly out of the tunnel.
Tip: Photographing them can be difficult, as they fly FAST, so set your camera or phone to video mode to capture the insanity of it all!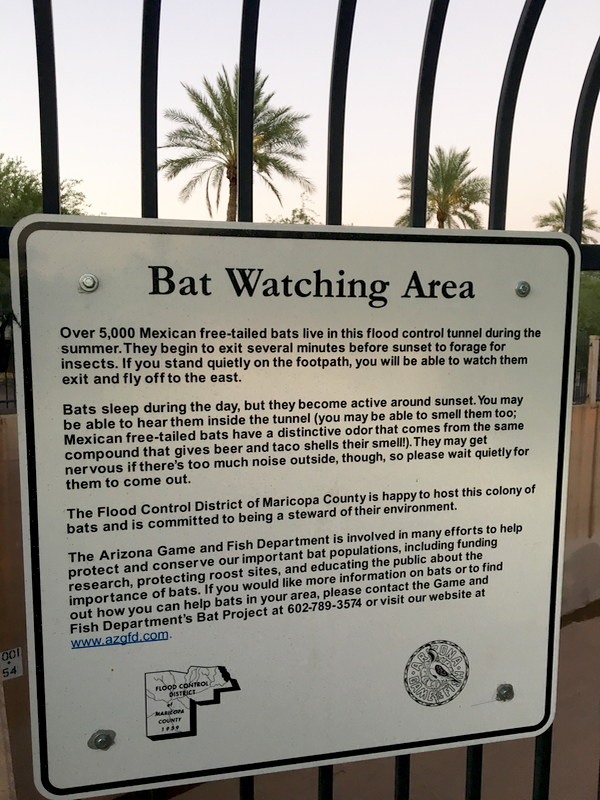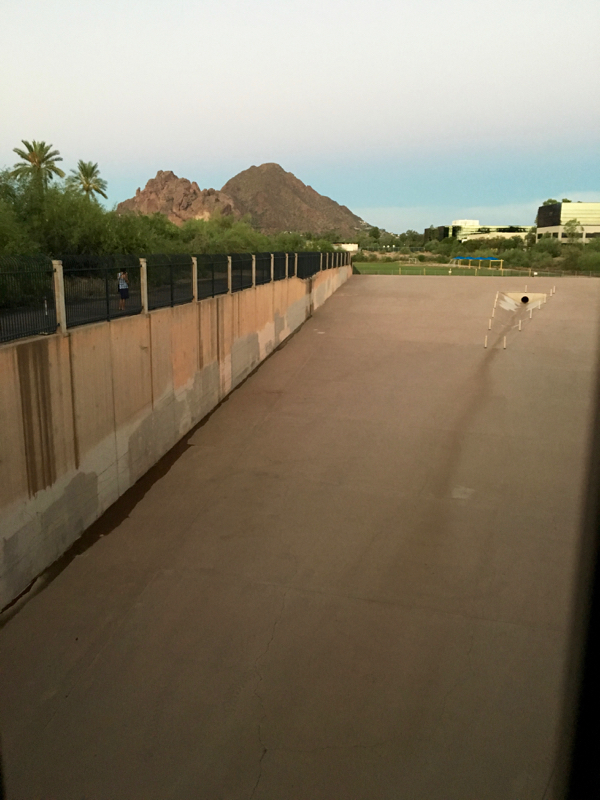 Wild Donkeys in Phoenix
It's going to be a fun, scenic drive to see the burros by Lake Pleasant!  Starting at the turnoff for Castle Hot Springs Road on Carefree Highway, head north on Castle Hot Springs Road for 5 1/2 miles, then turn left at the three-way stop.  From here, it's going to be a dirt road, so an SUV or truck would be preferable at this point.  Keep right on the road, and after you cross down by the northwestern corner of Lake Pleasant, turn right on Cow Creek Road.  At sunset, there are burros roaming around this whole area where this drive goes, so keep your eyes peeled for them!
Tip: Have your phone or camera handy to snap a shot.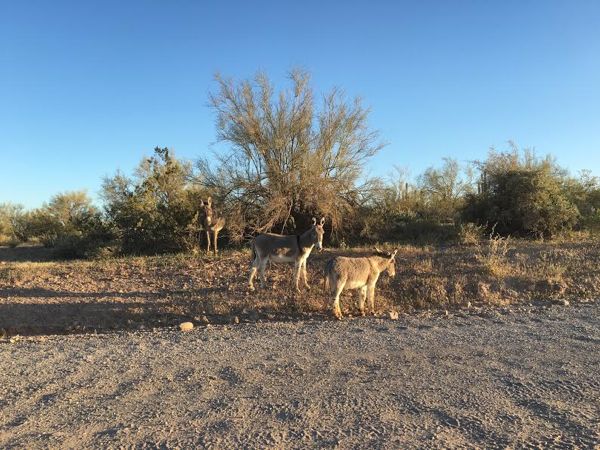 Bird Sanctuary
Address: 21645-21963 N 59th Ave, Glendale, AZ 85308
If you want some awesome bird viewing, this bird viewing sanctuary is the place to go!  Plus, there are great views of the mountains!  The best time to visit is in the winter, when the birds from Canada and Northern America migrate down for the cooler weather.
Tip: Bring a pair of binoculars for the best chance to see the birds! The Nikon pair shown here may be worth considering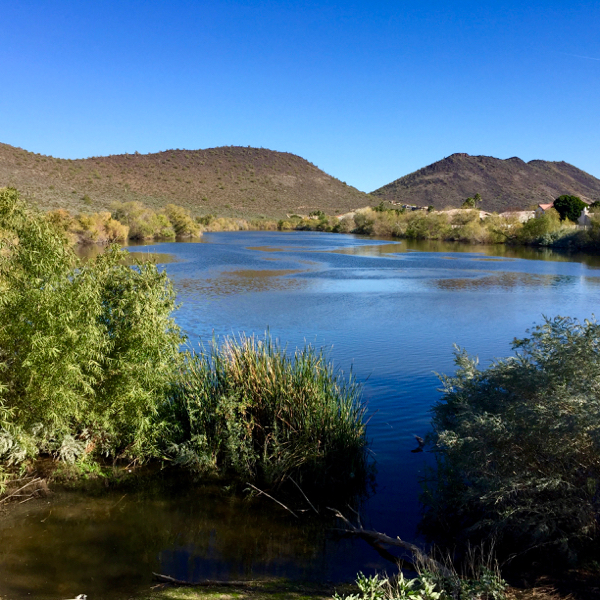 Free Window Shopping:
Phoenix has many amazing antique stores, and if you want some excellent window shopping opportunities, they're the place to go!
Tip: If you see something you like, don't be afraid to ask if the price is negotiable.  Sometimes you can score an even better deal!

Cabela's
Address: 9380 W Glendale Ave, Glendale, AZ 85305
Cabela's huge selection of outdoors equipment makes it a fun place to window shop!  There are also some fun fake rifles and a target range upstairs!
Tip: When you first enter the store, go to the counter at the right, and ask an employee for some tokens for the fake rifles.  That way, you can shoot the targets for free!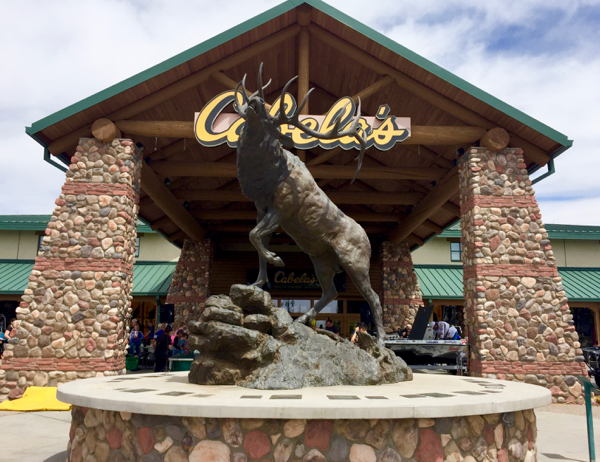 Bass Pro Shops
Address: 1133 N Dobson Rd, Mesa, AZ 85201
Bass Pro Shop has more of a fishing theme, rather than Cabela's more generic hunting theme.  However, there are also sections with camping, hiking, and more!
Tip: There are some fish tanks with windows by the stairs, so be sure to keep your eyes peeled for the huge ones!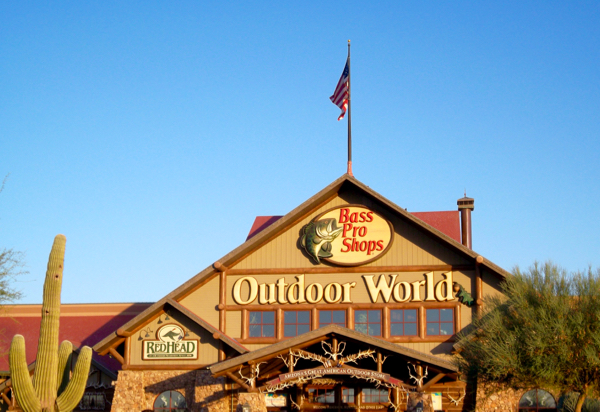 Free Car Show:
Free McDonald's Car Show
Scottsdale Pavilions: 9140 E. Indian Bend Rd., Scottsdale, Arizona, 85250
The car show happens every Saturday, and the best time to visit would be from 5-8 P.M., when the weather cools off and there is the largest amount of cars.  I've spotted many historic and exotic vehicles, so it is definitely worth a visit!
Tip: Grab an Ice Cream Cone from McDonald's, and you've got yourself a seriously frugal night!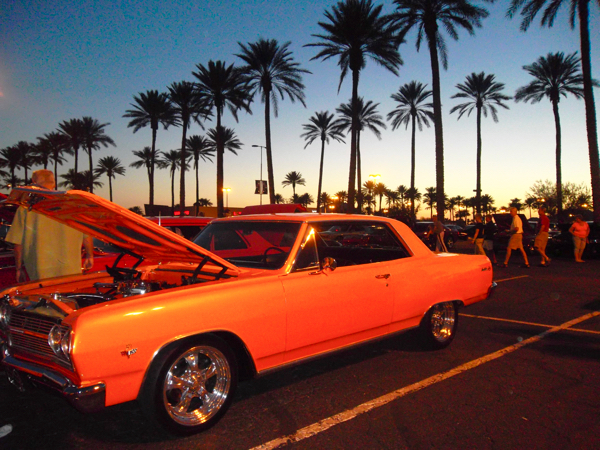 Free Air Show in Phoenix:
Luke Air Force Base Air Show
Address: 14185 Falcon Street, Luke AFB, AZ 85309
Every other year, in April, Luke Air Force Base in Glendale has an epic air show that's free!  You see all of the different kinds of planes and jets that the Air Force uses!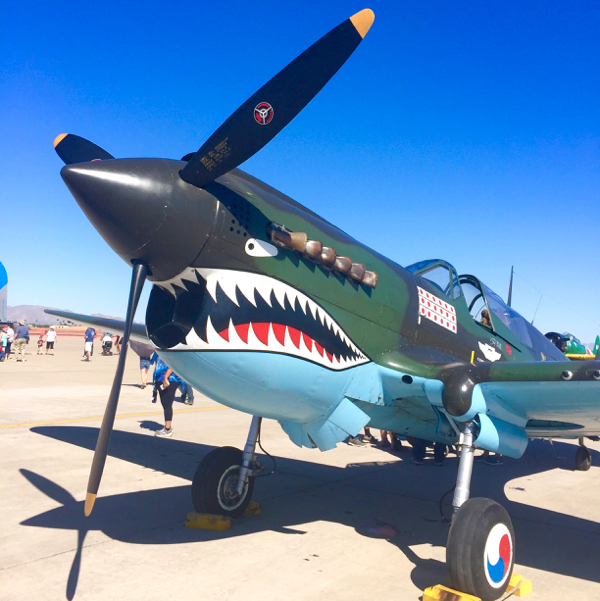 Free Sporting Events in Phoenix:
Arizona Cardinals Free Practice Training
Address: 1 Cardinals Dr, Glendale, AZ 85305
At the end of July and beginning of August, the Arizona Cardinals hold their training camp at the University of Phoenix Stadium.  If you want to see the Cardinals live, this the cheapest way to do so, as the parking and entrance to the stadium is free!
Tip: Take a pen and paper, and you may end up with loads of autographs from the players after the practice is over, just like we did!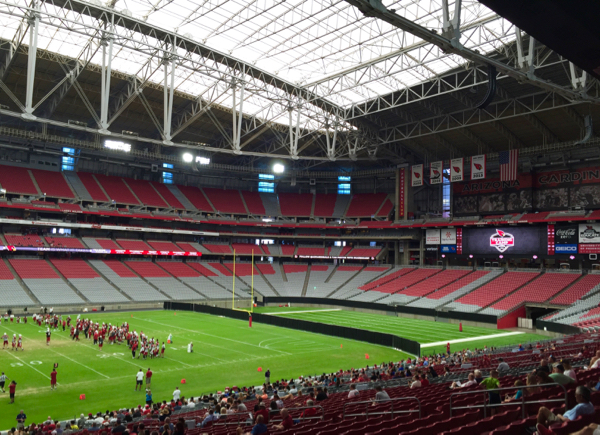 How to Get Free Stuff for Your Phoenix Vacation
By bringing the right things, your Phoenix vacation can go from good to great!  I've compiled the best things you'll want to pack for Phoenix.
What to Bring to Phoenix:
Okay, now to the essentials!  If you're going to do any hiking whatsoever, you'll need to bring some sturdy hiking shoes.  Flip flops are the perfect casual footwear for around town.  Also, the sun can be pretty intense year-round, so don't forget a pair of sunglasses.
Now that you've seen the best free things to do in Phoenix, don't miss these other Arizona travel tips below!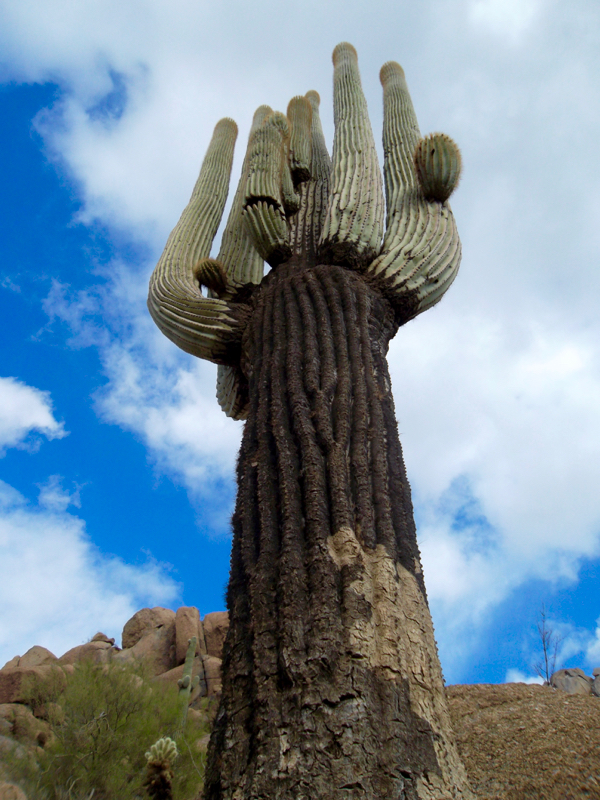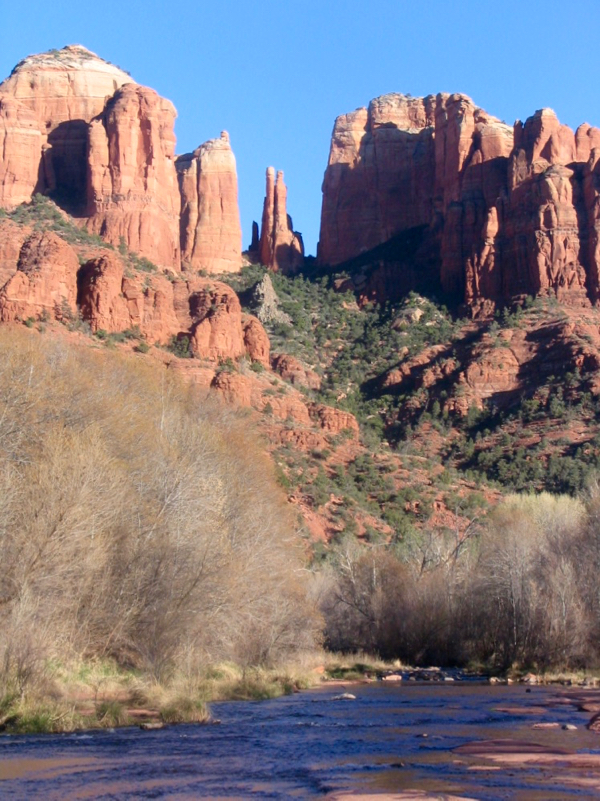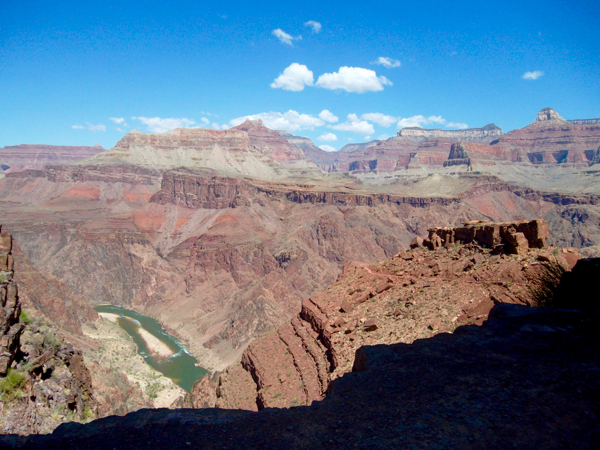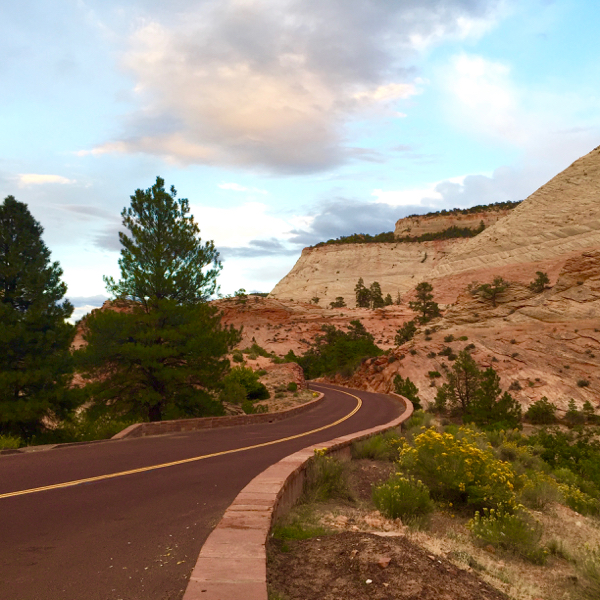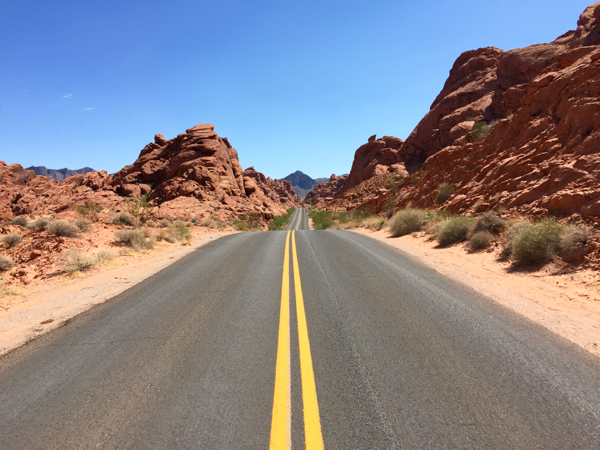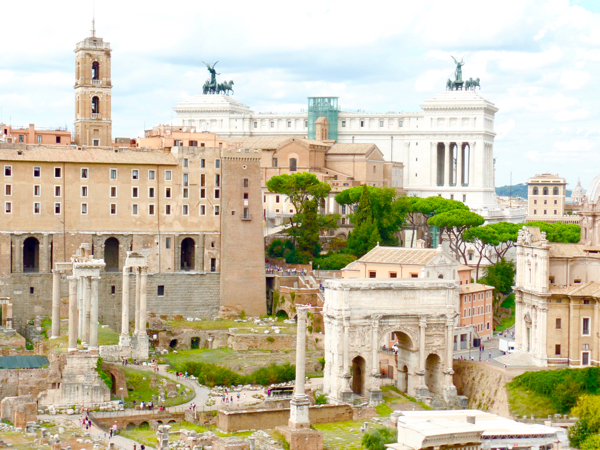 Don't miss out!  Follow along with Never Ending Journeys for more fun Travel Tips and Ideas!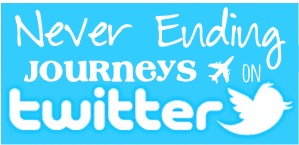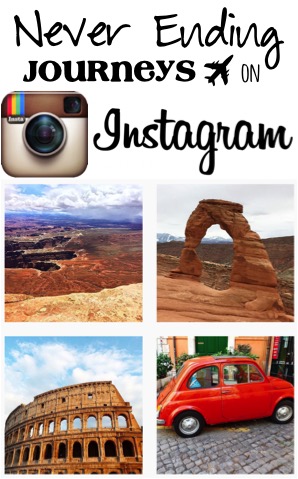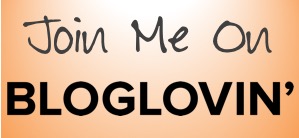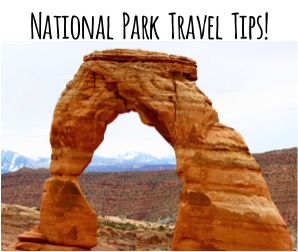 Have YOU ever been to Phoenix?
What are your favorite Phoenix AZ Free Things to do?  Leave a comment & share!