I may get
paid
for ads or purchases made through links in this post.
It's time to hang with the giant Saguaros in Phoenix.  This Phoenix Arizona Travel Guide is here to help!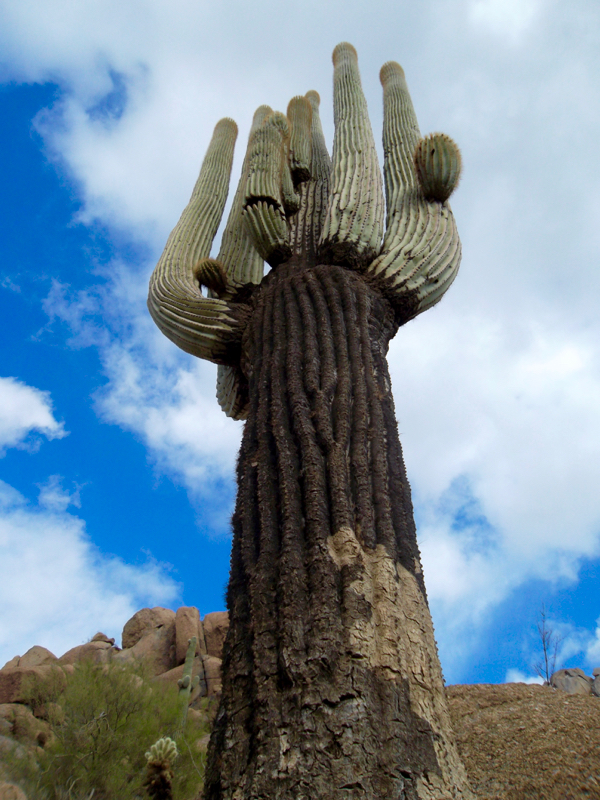 You need to come to Phoenix this winter, the very best part of the country to be when the weather outside is frightful!
With its amazing hiking trails, huge selection of amazing restaurants, and unbeatable scenic drives and nearby destinations, there are so many fun and interesting things to do in the Phoenix area!  It's time to plan your next trip to Phoenix!
When the weather is frightful at home, it is absolutely beautiful here in the Sonoran Desert!  With help from this Phoenix Arizona Travel Guide, you're about to find the very best things to do in this desert city for your next vacation!
Are you ready to start exploring Phoenix?  Here we go…
Related:
Phoenix Arizona Travel Guide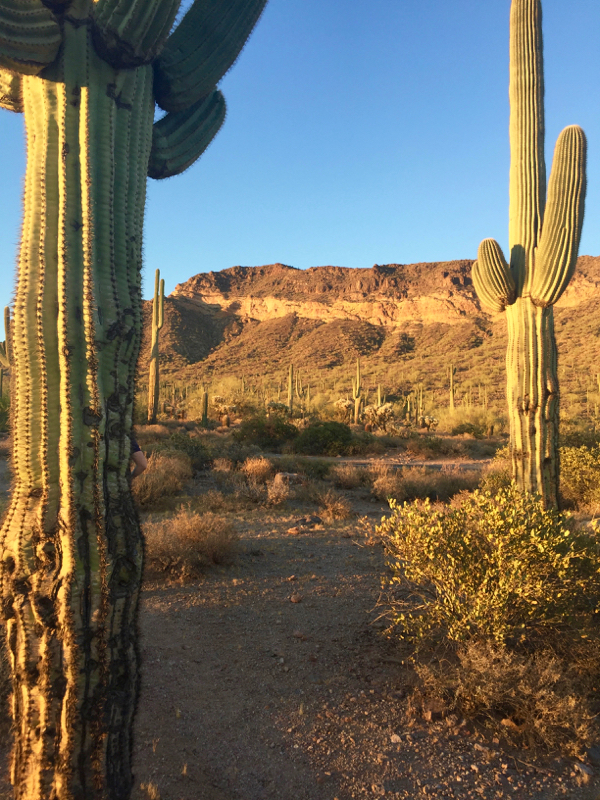 Phoenix Arizona Travel Guide – Best Hikes:
1. Camelback Mountain (Echo Canyon Trail is 2.4 miles roundtrip)
Address: 4925 E McDonald Dr Phoenix, AZ 85018
Camelback is one of the tallest mountains in Phoenix, and offers awesome views of the city!  There are a few areas where the trail is steep, and some boulder hopping will be required!  To avoid the crowds and to ensure you get a parking spot, try visiting on weekdays!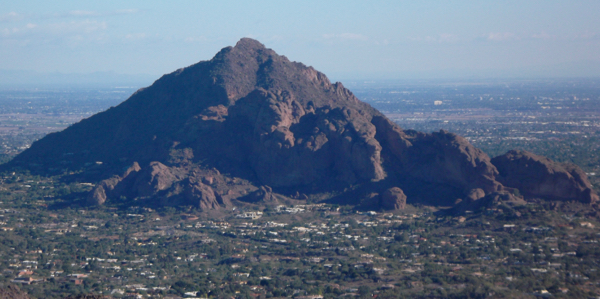 2. Piestewa Peak, Formerly Squaw Peak (2.3 Miles Roundtrip)
Address: 2701 E Squaw Peak Dr Phoenix, AZ 85016
Another great hike in Phoenix is Piestewa Peak, another steep and breathtaking hike!  There are many great vantage points along this popular trail, offering views of the Phoenix Sky Harbor Airport, downtown Phoenix, the University of Phoenix Stadium, and even Camelback Mountain!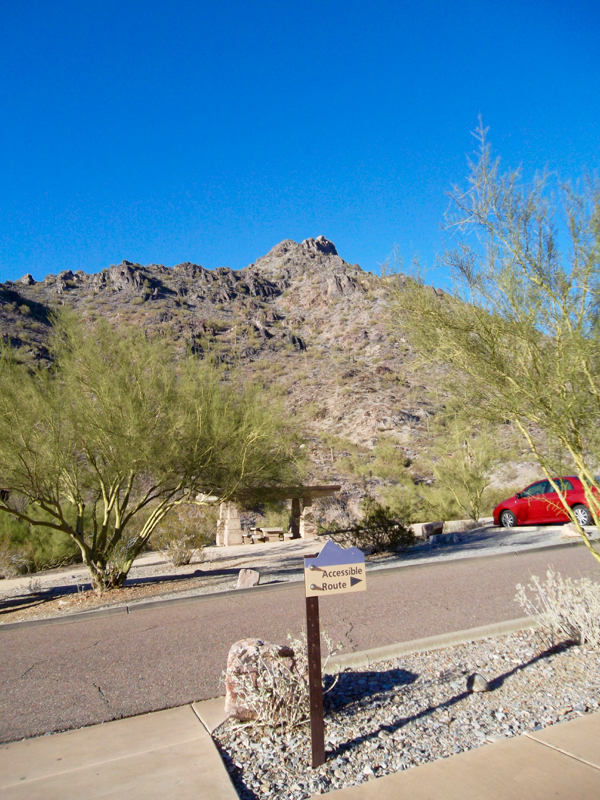 3. South Mountain Park
Address: 10191 S Central Ave Phoenix, AZ 85042
For the most sweeping views over the entire Phoenix Area, you need to go to South Mountain Park!  There are two scenic drives through the desert mountains, and over 50 miles of beautiful hiking trails.
4. Peralta to Fremont Saddle (4.9 Miles Roundtrip)
Address: Peralta Road, Gold Canyon, AZ 85118
This hike offers seriously beautiful views over the rugged Arizona desert.  The trail starts in the low, shady canyon floor before gradually ascending up the canyon sides.  Once you reach the top, there are great views of Weaver's Needle and the canyons all around it.  Overall, this hike offers the best views of the rugged terrain outside of the Phoenix Area!
Note: you'll need to drive down a dirt road for 6.7 miles to get to the trailhead.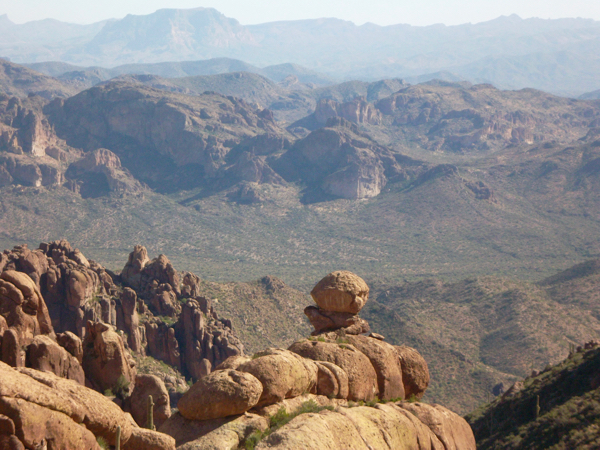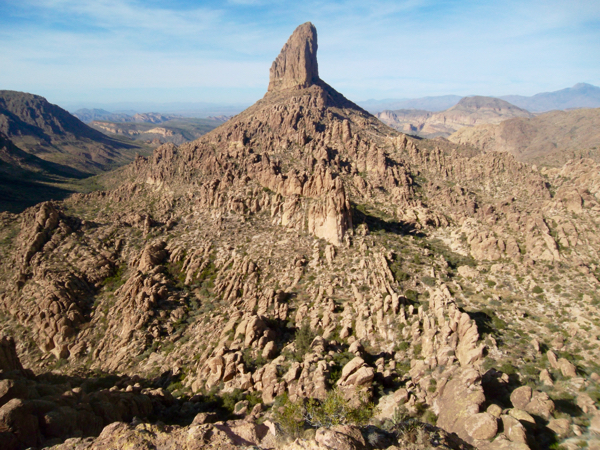 5. Usery Mountain Regional Park ($6 Entrance Fee)
Address: 3939 N Usery Pass Rd Mesa, AZ 85207
This Maricopa County Park is home to 29 miles of scenic hiking trails, and even a campground and picnic areas!  While it feels like you're in the middle of nowhere, it's conveniently located just outside of eastern Mesa.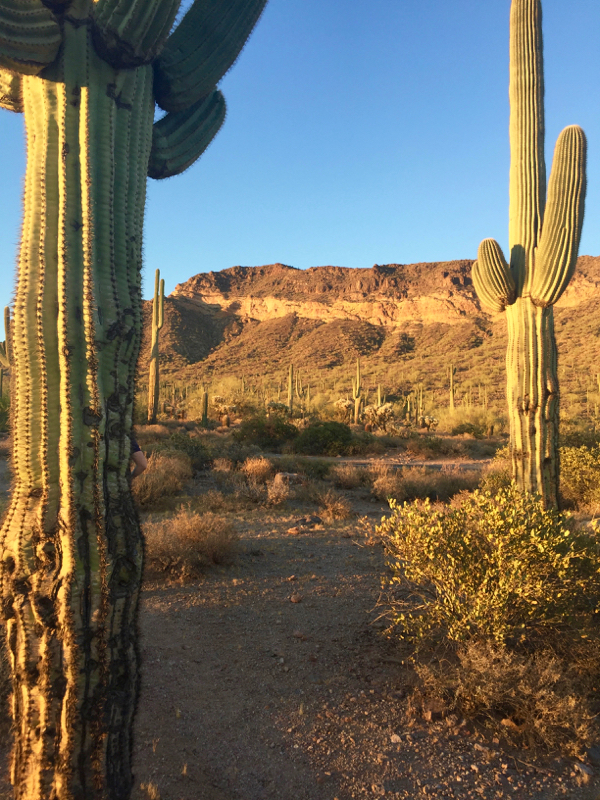 6. Pinnacle Peak (3 1/2 miles roundtrip)
Address: 26820 N 102nd St Scottsdale, Arizona 85262
Pinnacle Peak is my favorite hike in the Phoenix area.  It offers sweeping views of North Scottsdale golf courses, neighborhoods, and the scenic desert mountains.  The first 1/2 mile of the trail has signage by all of the different plants, so it's a fun way to learn about Sonoran Desert vegetation, too!  It is a fun, easy-moderate hike, and there are two different bench areas where you can take a break and take in the view!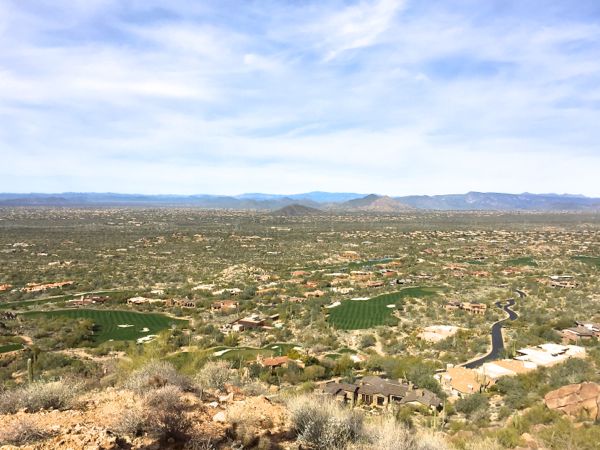 7. Tom's Thumb (4-11 miles roundtrip)
Address: 23015 N 128th St, Scottsdale, AZ 85255
Tom's thumb is the perfect escape from the hustle and bustle of the city.  There are sweeping views over the Scottsdale area, and if you go in the winter, you'll need a Fleece because it can get windy at the top!  The shortest way to the top is just 4 miles roundtrip, but there are also more hiking trails along the top of the McDowell Mountains once you get up there!
8. Go John Trail ($6; 5.9 Miles Roundtrip)
Address: Go John Trail, Cave Creek, AZ, 85331
This pretty trail winds its way around the some hills west of Cave Creek, through the secluded desert and even past some old mines!  The best part is that you will practically have the trail to yourself – it's seriously quiet.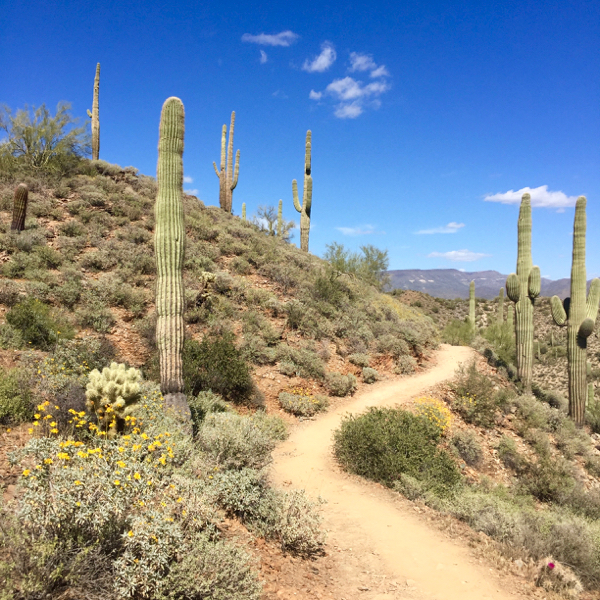 Phoenix Arizona Travel Guide – Sights and Museums:
9. Rawhide
This replica western town is a fun place to explore, with unique souvenir shops and a restaurant!  Overall, this is the best western place to visit on this Phoenix Arizona Travel Guide!
10. Rent a Boat at Lake Pleasant
Lake Pleasant is a huge reservoir in the desert north of Phoenix, and the best way to explore this oasis is by boat!  Finding your own little cove or exploring some side canyons are just some of the highlights!
11. Taliesin West
Address: 12621 N Frank Lloyd Wright Blvd, Scottsdale, AZ 85259
Frank Lloyd Wright's school/former second home, which is tucked up in the McDowell Mountains in Scottsdale, is among the most unique buildings in the Phoenix Area!  If you need a little mid-century modern fix, this is the place to go!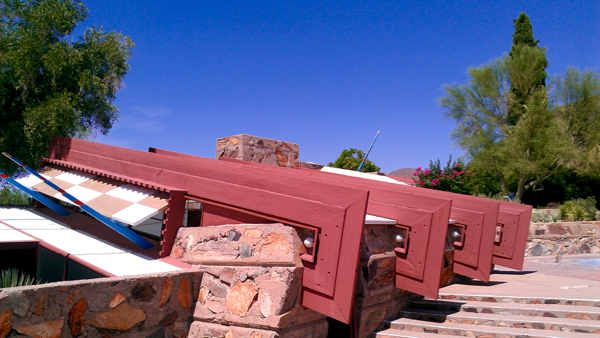 12. Papago Park
Address: 625 N Galvin Pkwy Phoenix, AZ 85008
Papago Park is a couple of seemingly misplaced red rock hills, right in the middle of Phoenix!  This park is home to the Hole in the Rock (a cool little red rock arch), the Desert Botanical Garden, and the Phoenix Zoo.
13. Desert Botanical Garden
Address: 1201 N Galvin Pkwy, Phoenix, AZ 85008
A visit to the Desert Botanical Garden is the best way to learn about the Sonoran Desert's unique and pretty vegetation.  They seriously have plants and cacti of every kind, in the shadow of the red rock Papago Mountains!
14. Penske Racing Museum
Address: 7125 E Chauncey Ln, Phoenix, AZ 85054
This free museum is home to more than a dozen winning Penske racing cars, and lots of fun memorabilia!  Outside, there are some exotic cars parked from the neighboring dealerships, which is pretty sweet. 🙂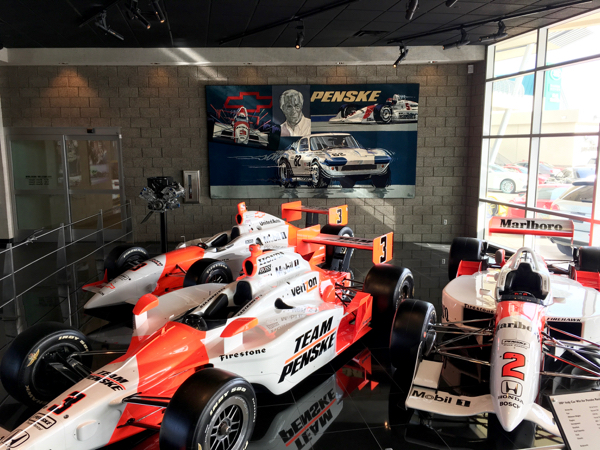 15. University of Phoenix Stadium
Address: 1 Cardinals Dr, Glendale, AZ 85305
This massive stadium is where you can catch a Cardinals game, or one of many events held in it throughout the year.  Nearby, there are a couple of outdoor shopping malls and Cabela's, where you can go on a shopping spree!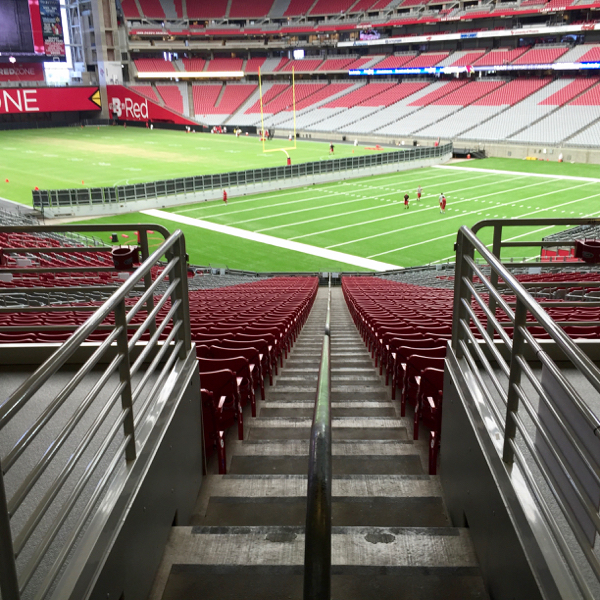 16. Arizona Capitol Museum
Address: 1700 W Washington, Phoenix, AZ 85007
This museum gives a unique look into Arizona's early days as a territory, and then as a state.  The building itself was the former territorial capitol building of Arizona!  Back in the day, when cowboys would ride into town on there horses, a popular activity was to shoot the dome and the angel on top of it!
Phoenix Arizona Travel Guide – Shopping:
17. Camelback Farmer's Market
Address: 3930 East Camelback Rd Phoenix, AZ 85018 
This European-Style farmer's market (held from 9:00 A.M.- 1:00 P.M., every Saturday from late October to early May), tucked back behind the 'Vincent's' French Restaurant, offers everything from fruits and vegetables, croissants and bread, to freshly made omelets, crêpes, perfect for a fun Saturday breakfast!  Also, if you like the market, you should consider going back to the restaurant (Vincent's) for Sunday brunch.  It's out of this world! (See Below)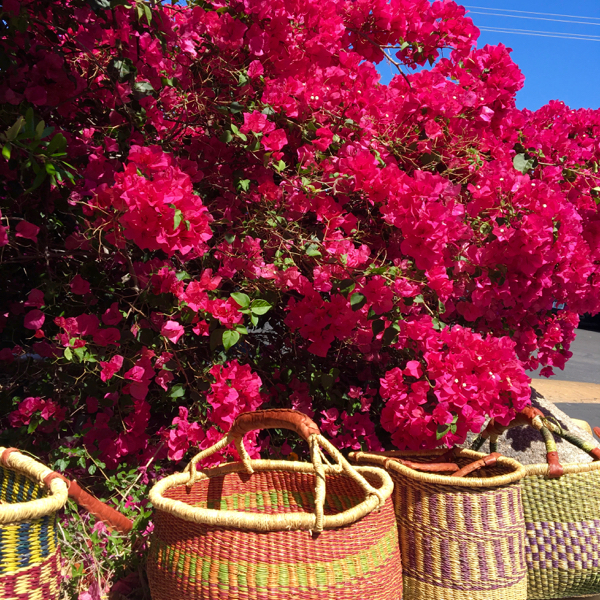 18. Desert Ridge Marketplace
Address: 21001 N Tatum Blvd, Phoenix, AZ 85050
This huge outdoors strip mall is the place to go for shopping of all kinds, with just about every major non-departament store you can imagine!
19. Kierland Commons
Address: 15205 N Kierland Blvd #150, Scottsdale, AZ 85254
There are some fun upscale home and furniture stores in this complex… the perfect place to go to get inspired to freshen up your home decor!
20. Scottsdale Quarter
Address: 15059 N Scottsdale Rd, Scottsdale, AZ 85254
Located right across the street from the Kierland Commons, the Scottsdale Quarter also has many fun home decor stores!
21. Fashion Square Mall
Address: 7014 E Camelback Rd, Scottsdale, AZ 85251
The place to go to visit your all time favorite department stores, located on right on Camelback Road!
22. Outlets at Anthem
Address: 4250 W Anthem Way, Phoenix, AZ 85086
You can't beat the chill, casual atmosphere in this outlet mall north of Phoenix!
23. Tanger Outlets at Westgate
Address: 6800 N 95th Ave, Glendale, AZ 85305
Adjacent to the Cardinal's Stadium is the Tanger Outlets, the perfect place to go on a little shopping spree after catching a game of football!
24. Phoenix Premium Outlets in Chandler
Address: 4976 Premium Outlets Way, Chandler, AZ 85226
Just north of Rawhide in Chandler is the Phoenix Premium Outlets, which have several stores offering better prices on your favorite clothing brands!
25. Brass Armadillo (Phoenix + Avondale)
Phoenix Address: 12419 N 28th Dr, Phoenix, AZ 85029 | Goodyear Address: 13277 W McDowell Rd, Goodyear, AZ 85395
This HUGE antique mall, which has two locations (one in Phoenix and one in Goodyear), is a fun place to go to pick up a unique souvenir!
26. Antique Plaza
Address: 114 W Main St Mesa, AZ 85201
This antique mall is located in downtown Mesa.  There are two levels (one above ground and one below ground) where you can find some of the best antiques in the Phoenix area!
27. Bass Pro Shops
Address: 1133 N Dobson Rd, Mesa, AZ 85201
Bass Pro Shop has more of a fishing theme, rather than Cabela's more generic hunting theme.  However, there are also sections with camping, hiking, and more!  Be sure to look for the fish in the tanks below the staircase area… they're ginormous!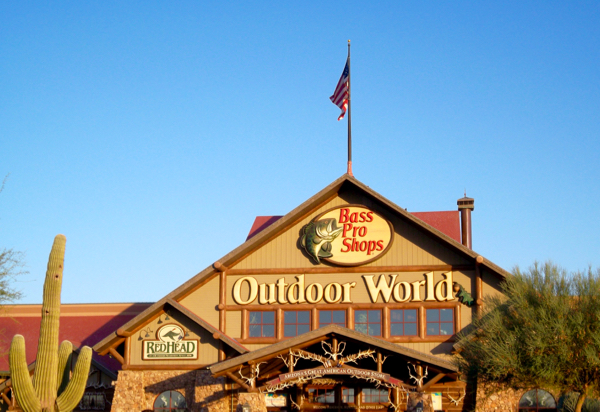 Phoenix Arizona Travel Guide – Restaurants:
Here are the 8 Phoenix Best Restaurants, including the best breakfast, lunch, dinner, and dessert!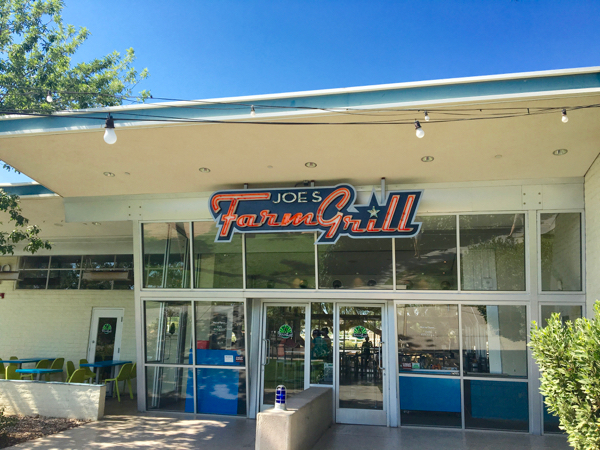 Phoenix Arizona Travel Guide – Car Shows and Air Shows:
36. Barrett Jackson
Address: 16601 N Pima Rd, Scottsdale, AZ 85260
Held every January in the massive Westworld complex, you're sure to see some amazing and beautiful cars get auctioned off!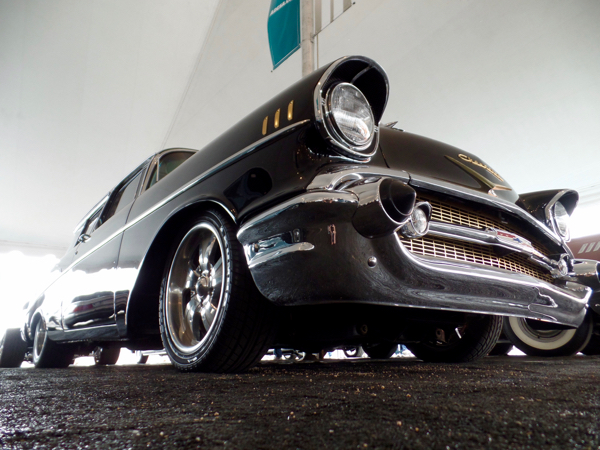 37. Free McDonald's Car Show
Scottsdale Pavilions: 9140 E. Indian Bend Rd., Scottsdale, Arizona, 85250
The car show happens every Saturday, and the best time to visit would be from 5-8 P.M., when the weather cools off and there is the largest amount of cars.  I've spotted many historic and exotic vehicles, so it is definitely worth the visit!  You can grab an ice cream cone from McDonald's, and enjoy a seriously frugal night!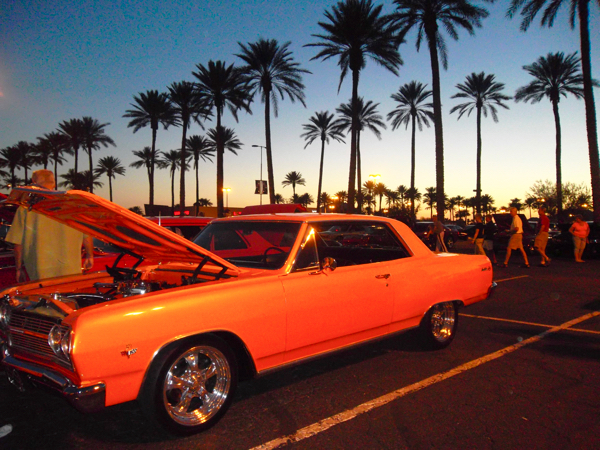 38. Phoenix International Autoshow
Address: 100 N 3rd St, Phoenix, AZ 85004
Every November, many auto makers participate in this huge event held underground in the Phoenix Convention Center.  It's the place to go to check out all of the latest models, with every kind of car from subcompact to supercars!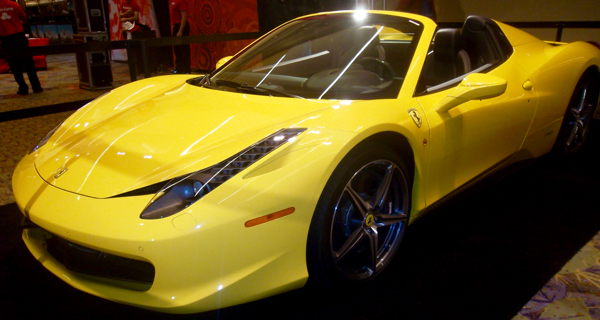 39. Luke Air Force Base Air Show
Address: 14185 Falcon Street, Luke AFB, AZ 85309
Every other year, in April, Luke Air Force Base in Glendale has an epic air show that's free!  You see all of the different kinds of planes and jets that the Air Force uses.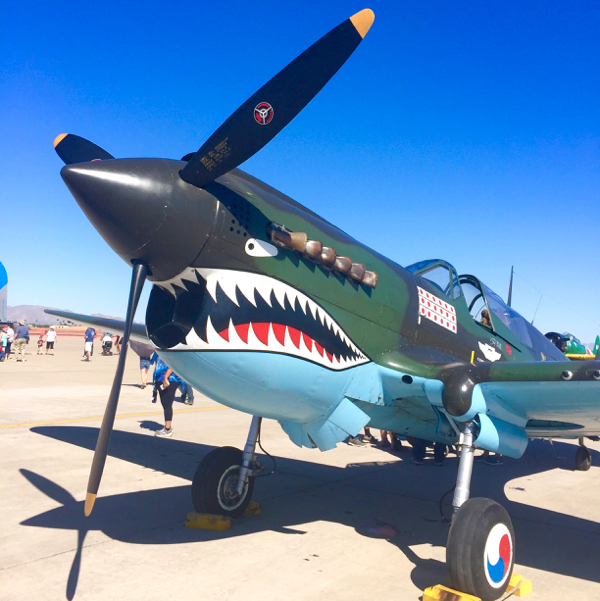 Phoenix Arizona Travel Guide – Best Rodeos:
40. Gilbert Day's Rodeo
Address: 26601 S. Val Vista Drive Gilbert AZ 85298
This fun, local rodeo is held every Fall, is always a fun to watch!
41. Cave Creek Rodeo Days
Address: 37201 N 28th St, Cave Creek, AZ 85331
Held every spring, the Cave Creek Rodeo Days is by far the best rodeo in the Phoenix Area!  Watching the sun slowly set and seeing the nearby scenic mountains adds to nice atmosphere, too.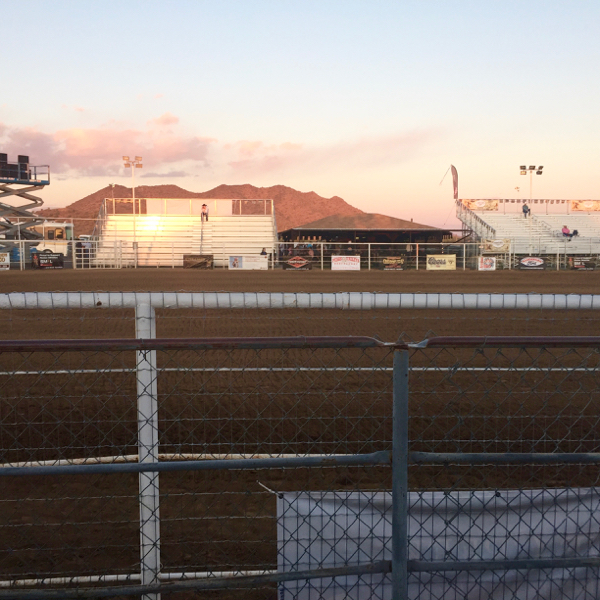 Phoenix Arizona Travel Guide – Zoos and Wildlife Viewing:
42. World Wildlife Zoo
Address: 16501 W Northern Ave, Litchfield Park, AZ 85340
This huge zoo has just about every possible kind of animal you can imagine, plus several fun rides and exhibits!
43. Phoenix Zoo
Address: 455 N Galvin Pkwy, Phoenix, AZ 85008
The centrally-located Phoenix Zoo is adjacent to the Desert Botanical Garden in the Papago Park.  This zoo has approximately 1,400 animals, too!
44. OdySea Aquarium
Address: 9500 East Vía de Ventura A-100, Scottsdale, AZ 85256
This nearly brand new aquarium is conveniently located right off of the loop 101 in Scottsdale.  There are many saltwater and freshwater animals, and even a butterfly building!
45. Bat Cave Phoenix
Address: 5050 N 40th St Phoenix, AZ 85018
After you park by the canal at the business park, walk northwest along the canal for 1/2 mile, and when you reach the fenced off concrete area, you'll be there!  During the summer, right before sunset, there are thousands of Mexican free-tailed bats who fly out of the tunnel.
Tip: Photographing them can be difficult, as they fly FAST, so set your camera or phone to video mode to capture the insanity of it all!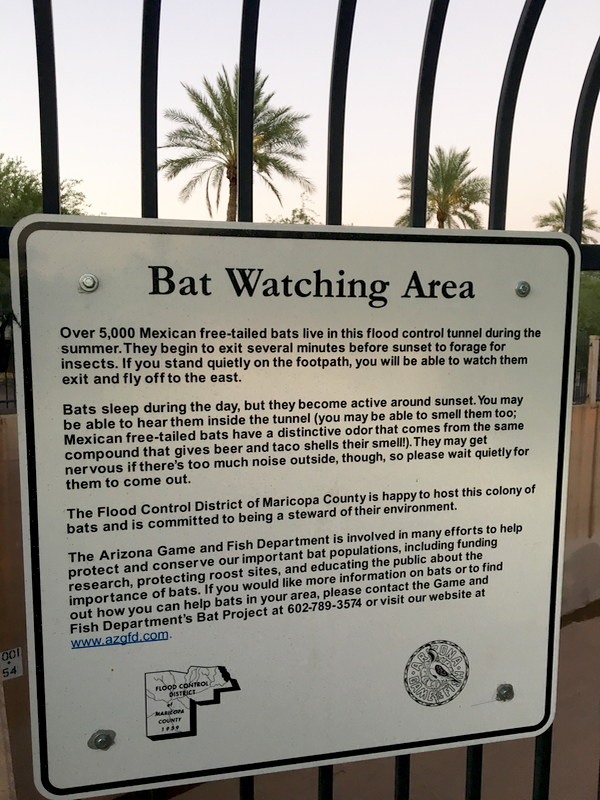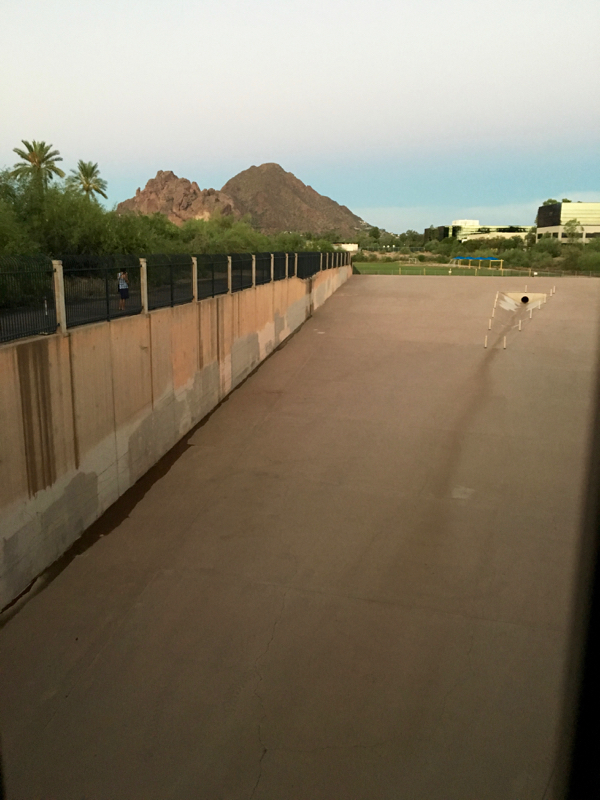 46. Bird Sanctuary
Address: 21645-21963 N 59th Ave, Glendale, AZ 85308
If you want some awesome bird viewing, this bird viewing sanctuary is the place to go!  Plus, there are great views of the mountains!  The best time to visit is in the winter, when the birds from Canada and Northern America migrate down for the cooler weather.
Tip: Bring a pair of binoculars for the best chance to see the birds!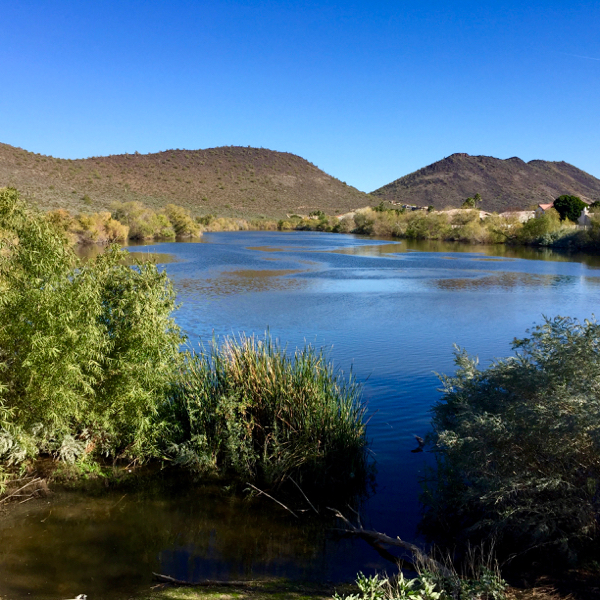 47. Wild Donkeys in Phoenix
It's going to be a fun, scenic drive to see the burros by Lake Pleasant!  Starting at the turnoff for Castle Hot Springs Road on Carefree Highway, head north on Castle Hot Springs Road for 5 1/2 miles, then turn left at the three-way stop.  From here, it's going to be a dirt road, so an SUV or truck would be preferable at this point.  Keep right on the road, and after you cross down by the northwestern corner of Lake Pleasant, turn right on Cow Creek Road.  At sunset, the burros roam the whole area around the road, so keep your eyes peeled for them!
Tip: Have your phone or camera handy to snap a shot.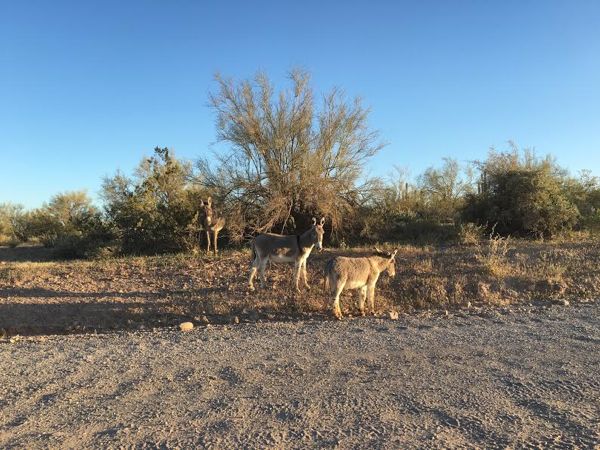 Phoenix Arizona Travel Guide – Day Trips and Nearby Destinations:
Now that you've seen this Phoenix Arizona Travel Guide, keep reading to find all of the fun day trips and nearby destinations from Phoenix…
48. Casa Grande Ruins National Monument
(1 Hour)
This park showcases a huge pueblo style ruin, just 1 hour south of Phoenix.  You can walk around the outside of the ruin, past some pretty Sonoran Desert cacti and vegetation!
49. Prescott
(1 Hour 50 Minutes)
This beautiful central Arizona city lies at about 5,300 feet in elevation, and is the easiest way to escape to the woods for a day!  The Thumb Butte Trail ($5 day use fee required) is 2.1 miles long, and will take you past the base of this stone monolith, which is one of Prescott's most iconic spots.
Also, visiting Watson Lake ($3 parking fee required) is interesting because you can hop around the massive granite boulders out to the middle of the lake!
Watson Lake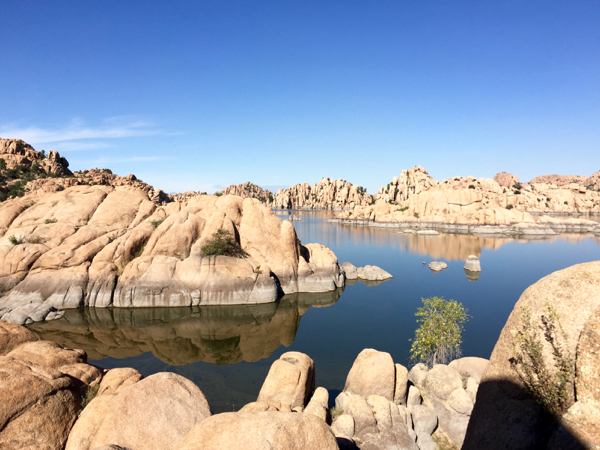 50. Montezuma Castle and Sedona
(2 Hours 15 Minutes to Sedona w/Montezuma Castle detour)
Sedona, a quaint town in the huge red cliffs, is one of Arizona's most famous and beautiful destinations!  Some highlights of this red rock wonderland include…
Montezuma Castle, a huge cliff dwelling that is right off of I-17!  It's about 40 minutes south of Sedona, and you'll pass by its exit on the way to Sedona!
Red Rock State Park for historic mining buildings, access to Oak Creek, and amazing views of Cathedral Rock!  Address: 4050 Red Rock Loop Rd, Sedona, AZ 86336
The Cathedral Rock Hike for a fun hike/rock scramble to a point between humongous stone towers!  There are great views of Sedona, the Chapel of the Holy Cross, and the San Francisco Peaks!  Address: 500 Back O Beyond Rd, Sedona, AZ 86336
Chapel of the Holy Cross.  An amazing feat of architecture, this modern Roman Catholic church was built into the red rock! Address: 780 Chapel Rd, Sedona, AZ 86336
Montezuma Castle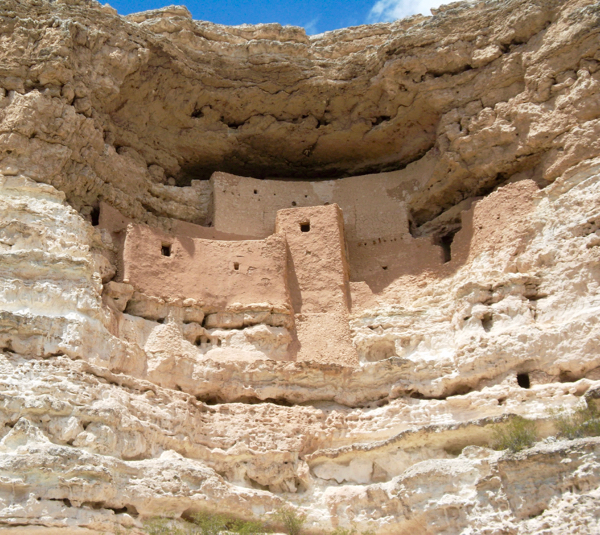 Cathedral Rock from Red Rock State Park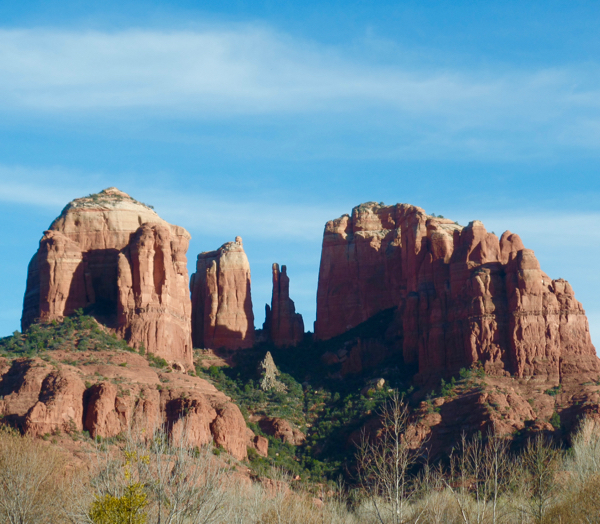 51. Flagstaff Area (Walnut Canyon, Sunset Crater Volcano, and Wupatki National Monuments)
(3 Hours 15 Minutes to Wupatki w/Walnut Canyon and Sunset Crater Volcano detours)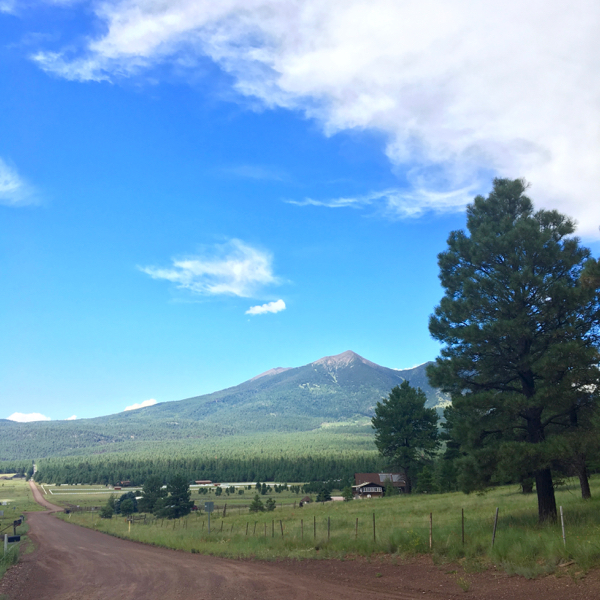 If an epic combo of cliff dwellings, pueblo ruins, and cinder cone volcanoes is calling your name, this day trip is for you!  You start out by visiting Walnut Canyon, a park is home to cliff dwellings that can be reached by a 1 mile, 180 ft elevation change trail.  Along the way, you'll pass by about 20 or so cliff dwellings.
Next, you'll drive through Sunset Crater Volcano National Monument.  With a scenic drive that passes several cinder cone volcanoes this is seriously a unique place that shouldn't be missed!
Since Sunset Crater Volcano borders Wupatki, there's no entrance fee between the parks.  Wupatki is home to a handful of historic pueblos dotting the painted desert landscape.  The two best ones to visit are Wukoki Pueblo, one you can walk inside, and Wupatki Pueblo, a huge 100 room pueblo you can walk around!
Walnut Canyon National Monument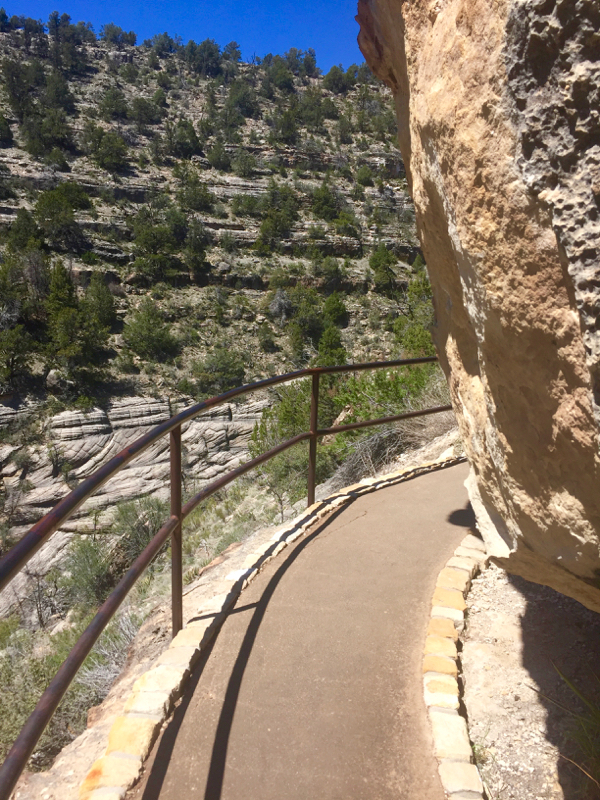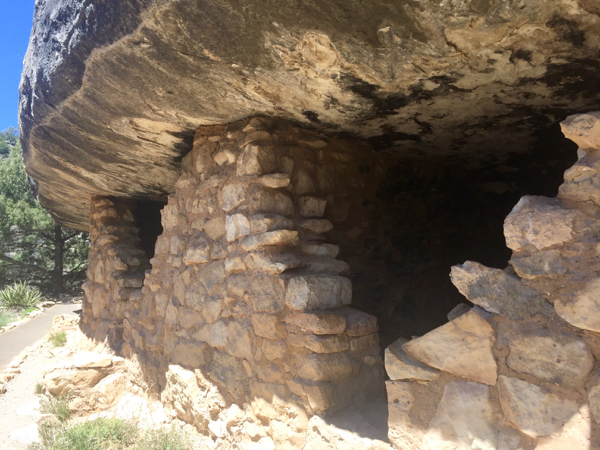 Wukoki Pueblo – Wupatki National Monument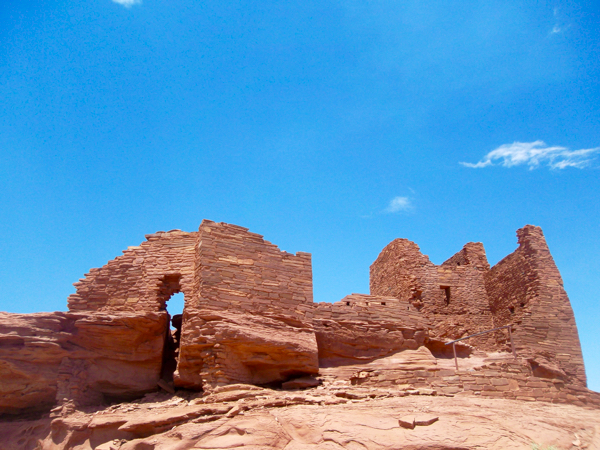 Wupatki Pueblo – Wupatki National Monument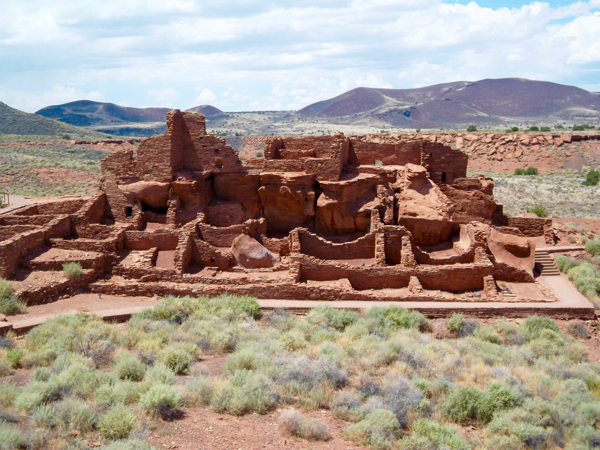 52. Grand Canyon
(3 1/2 Hours to Grand Canyon Village)
It's always pretty sweet when one of the 7 Natural Wonders of the World is just 3 1/2 hours away!  With some of the most amazing views in the entire Southwest, and amazing hiking trails going into the canyon, it's a place that you just can't miss when you go to Phoenix!
Check out these Arizona Grand Canyon Travel Tips to plan your visit.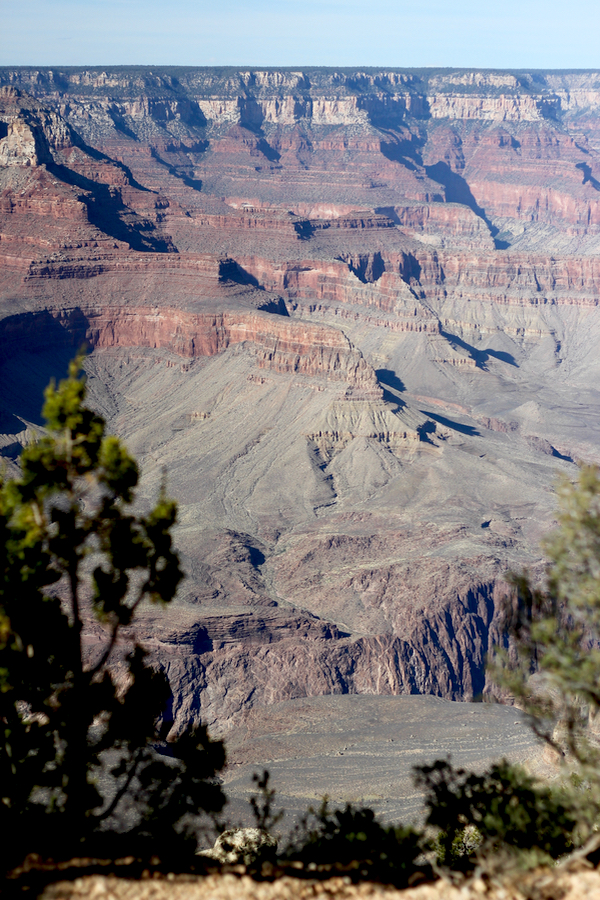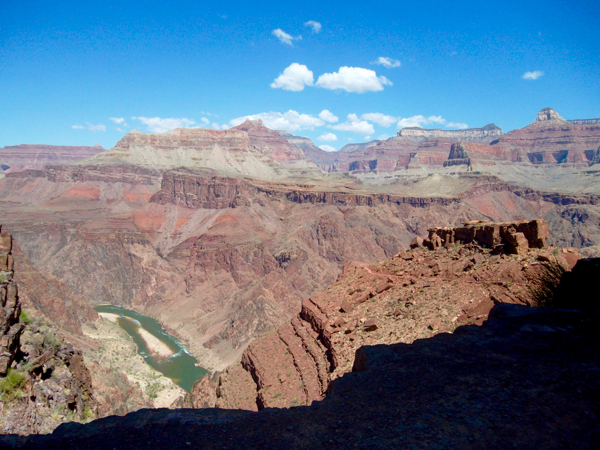 53. Holbrook and the Petrified Forest National Park
(3 1/2 Hours to Holbrook; Additional 1 1/2 Hour loop through Petrified Forest from Holbrook)
Holbrook, a historic Route 66 town, is a fun place to visit for some good ol' nostalgia!  There is the Wigwam Motel and a handful of other motels and restaurants with Route 66 themed murals.
Plus, Holbrook serves as a base for visiting the Petrified Forest, a National Park with arid desert terrain and innumerable amounts of shiny petrified wood!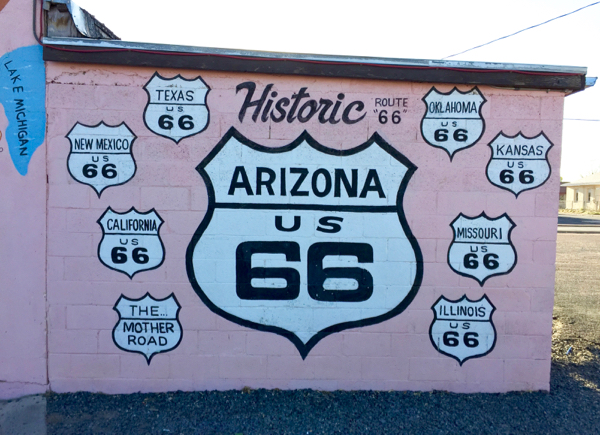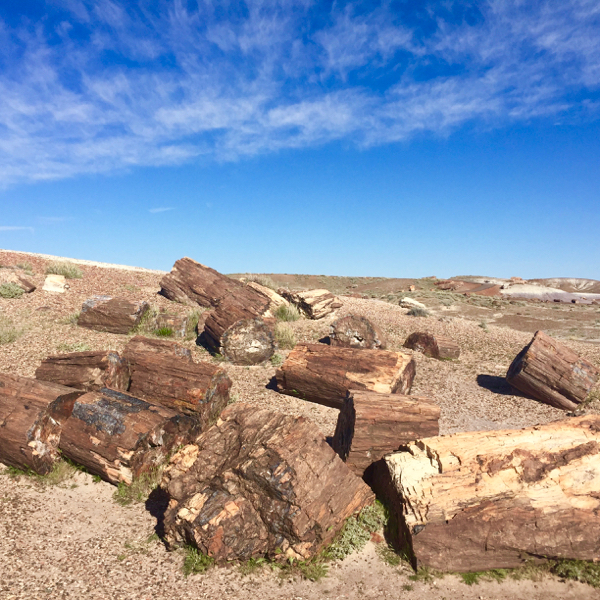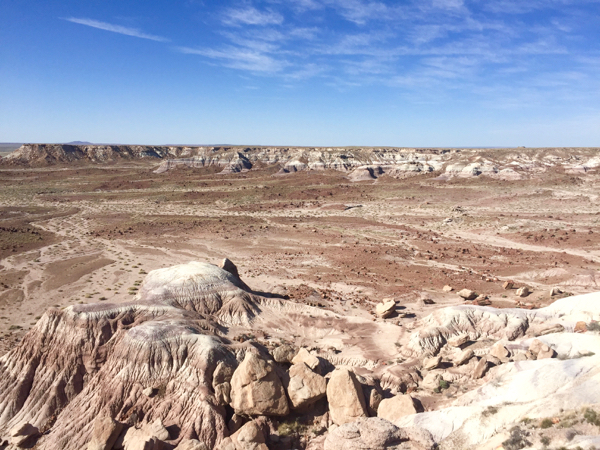 54. Tucson
(2 Hours from Phoenix)
Just a 2 hour drive south of Phoenix the desert city of Tucson, which is home a variety of fun things to do!  The highlights of this city are…
Mission San Xavier del Bac – A stunning mission on the south side of town!  Don't forget to go inside, too!  Address: 1950 W San Xavier Rd, Tucson, AZ 85746
Pima Air and Space Museum/Boneyard – This museum houses many former military, cargo, and passenger planes, not to mention a ton of cool vehicles.  This is also the starting point to catch a tour of the 'Boneyard', where there are retired military planes parked as far as the eye can see!  Address: 6000 E Valencia Rd, Tucson, AZ 85706
Titan Missile Museum – Taking a tour of this ICBM silo is a must when you're in Tucson!
Saguaro National Park – There are two districts in this national park, located to the west and east of Tucson.  It's such a fun place to see the pretty desert vegetation growing in the wild!
Catalina Highway to Mount Lemmon – In just 27 miles, this scenic highway will take you from the 3,000 ft desert floor north of Tucson all the way up to 9,000 foot forests at Mount Lemmon!  There are many scenic stops along the way, with sweeping views of the Sonoran Deserts, steep canyons, forests, and more!
Mission San Xavier del Bac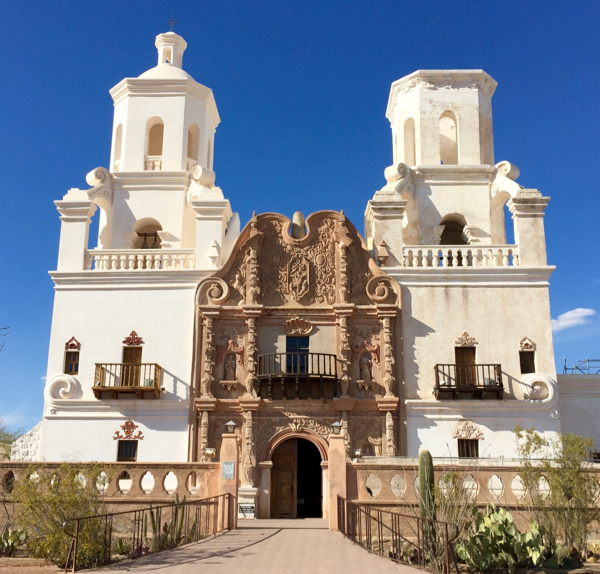 Pima Air and Space Museum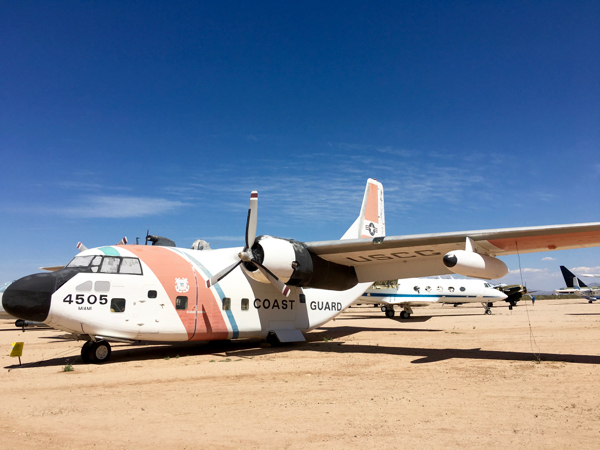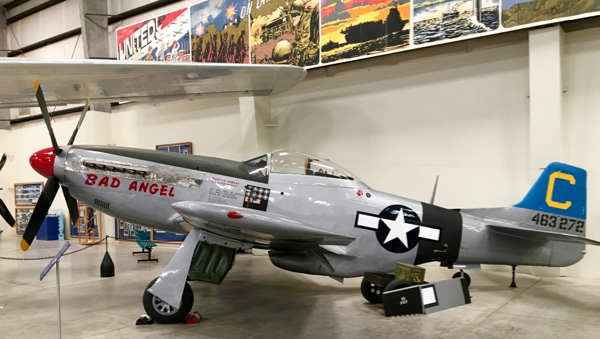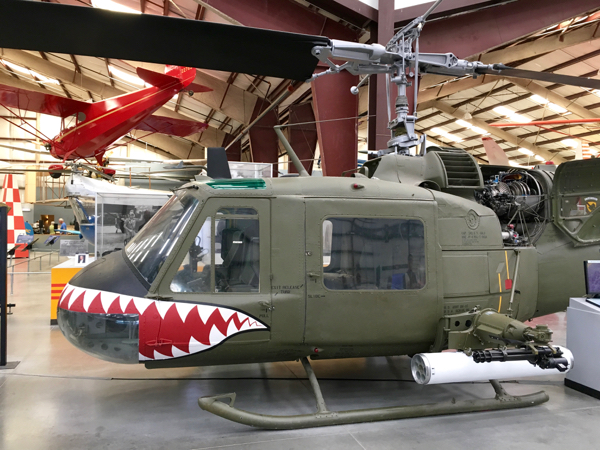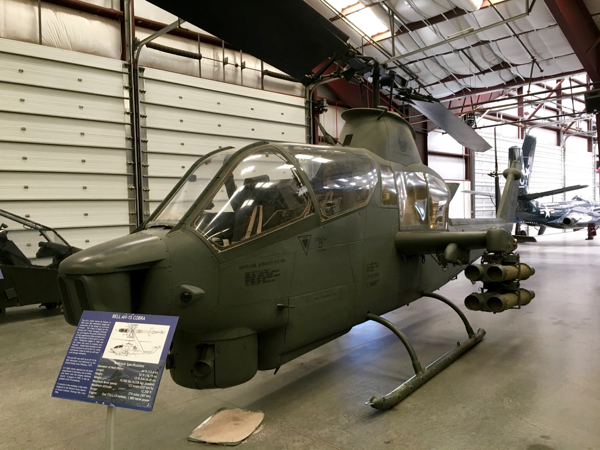 Titan Missile Museum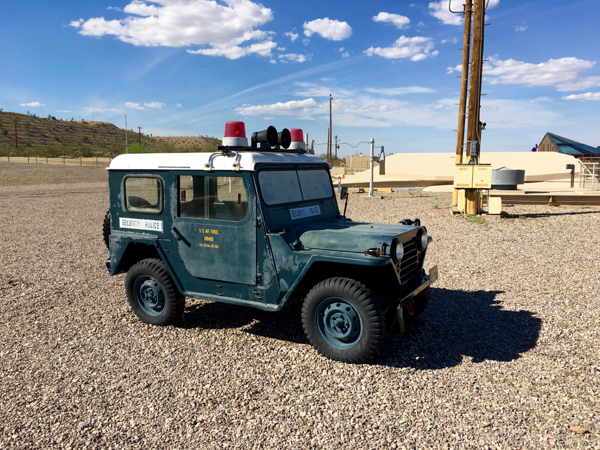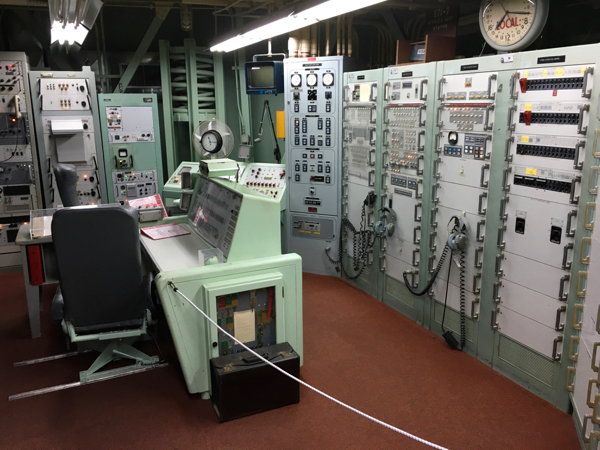 Saguaro National Park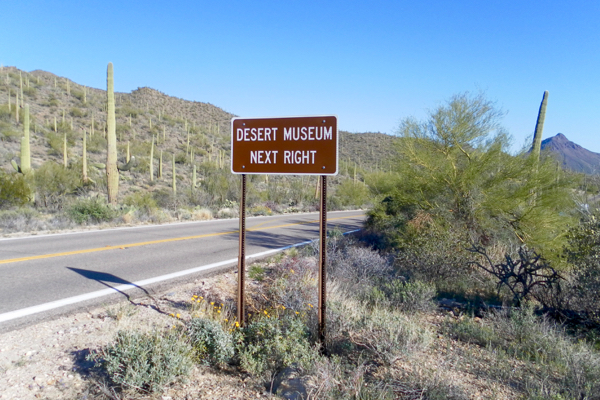 Catalina Highway to Mount Lemmon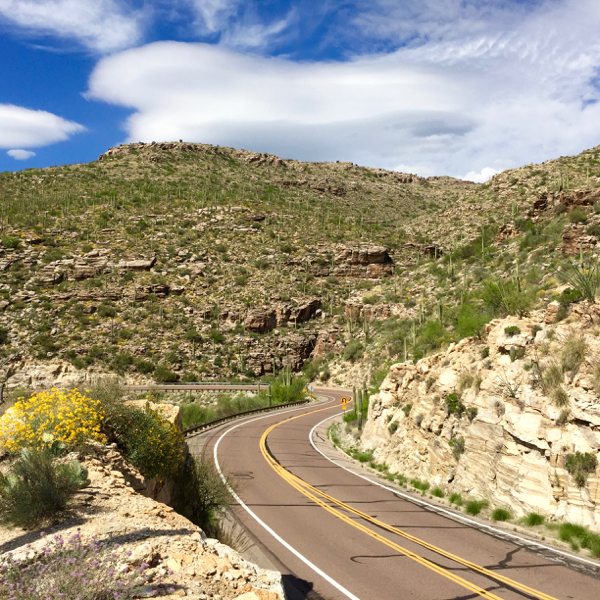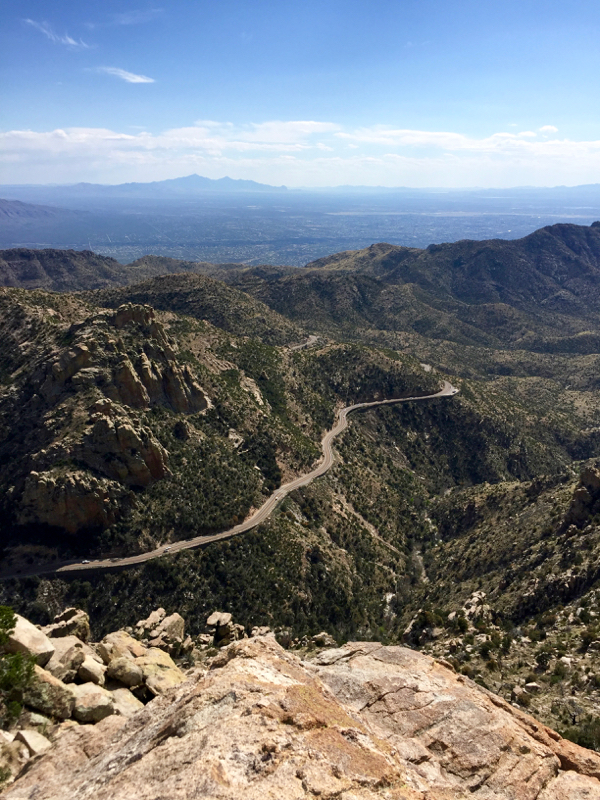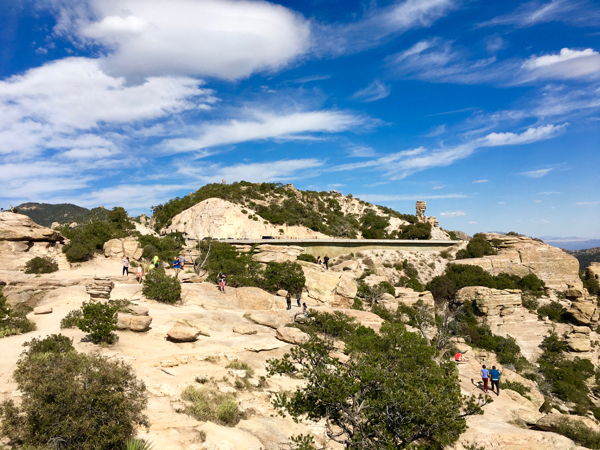 55. Kartchner Caverns State Park
(2 1/2 Hours from Phoenix)
Kartchner Caverns State Park is home to a 2.4 mile underground cave system in southern Arizona.  What's so unique about this limestone cave are the many stalactites and stalagmites (pillars from the roof) which very slowly keep growing!
56. Chiricahua National Monument
(3 Hours 45 Minutes to Visitor Center; additional 15 Minutes to Massai Point at the end of the road)
Located in the far southeastern reaches of Arizona, not to far from the New Mexico border, Chiricahua National Monument is home to hundreds and hundreds of unique hoodoos in a mini-mountain range!
There are 17 miles of hiking trails and a campground, connected by the 8-mile scenic Bonita Canyon Road.  Also, don't miss the historic Faraway Ranch, near the entrance, and Fort Bowie, which is half an hour to the north of Chiricahua.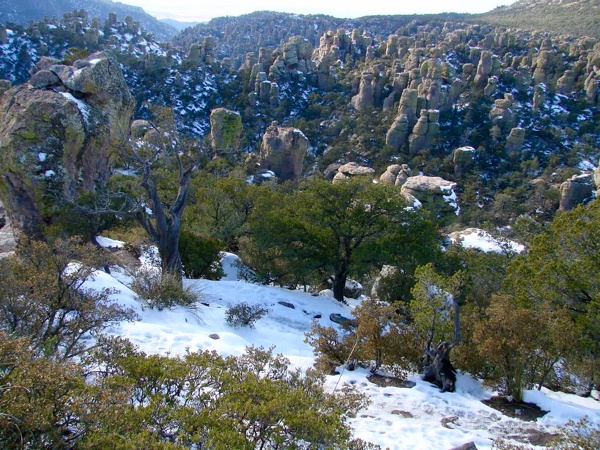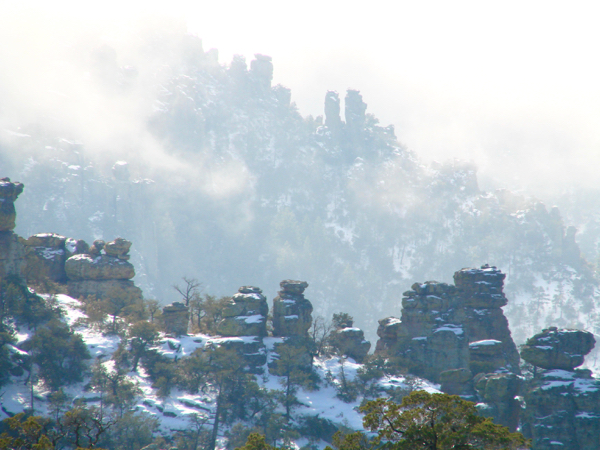 How to Get Free Stuff for Your Phoenix Vacation
By bringing the right things, your Phoenix vacation can go from good to great!  I've compiled the best things you'll want to pack for Phoenix. =
What to Bring to Phoenix:
Okay, now to the essentials!  If you're going to do any hiking whatsoever, you'll need to bring some sturdy hiking shoes.  Flip flops are the perfect casual footwear for around town.  Also, the sun can be pretty intense year-round, so don't forget a pair of sunglasses.
See, isn't Phoenix such an amazing city to explore??  With so many interesting hikes, restaurants, day trips and more, there is so many fun things to do that you might just need to book your second visit before you leave!
Now that you've seen these this Phoenix Arizona Travel Guide, check out these other Phoenix travel tips below to keep planning your vacation…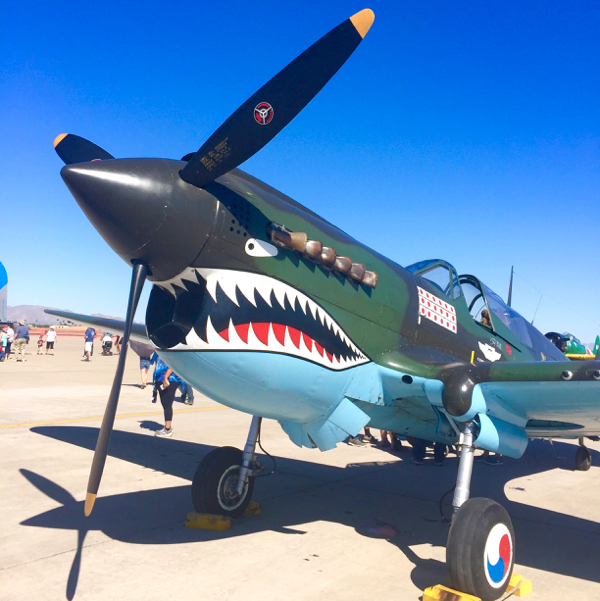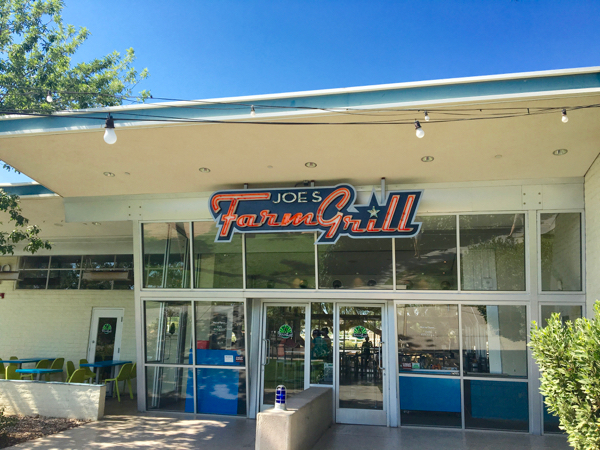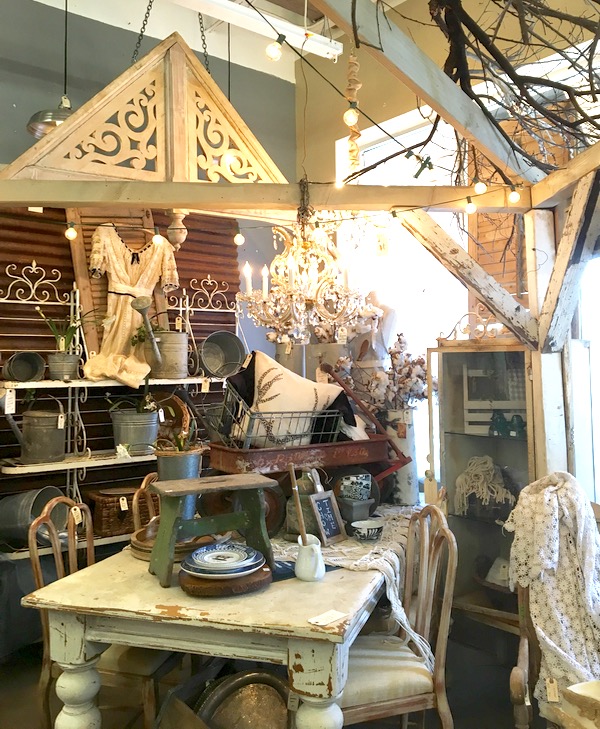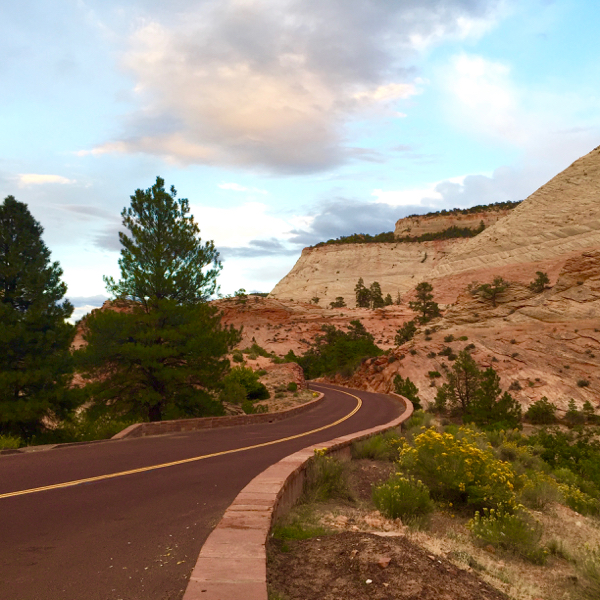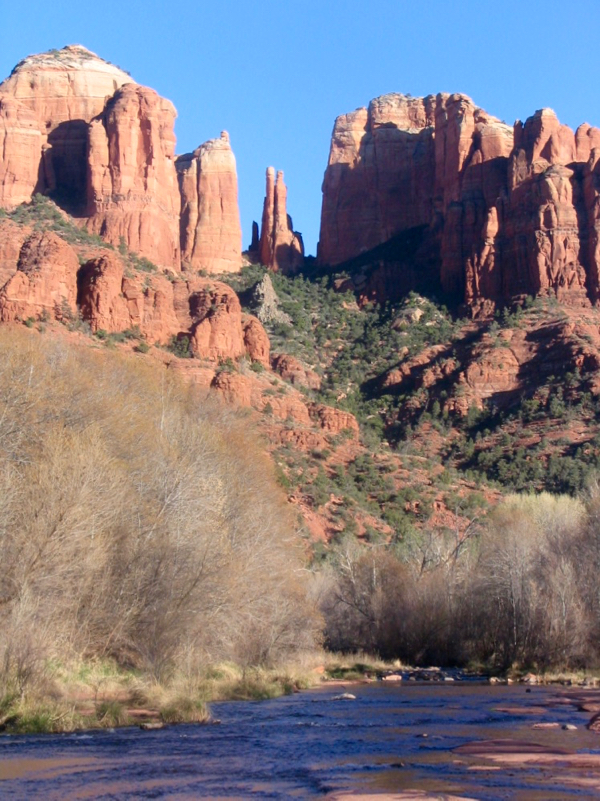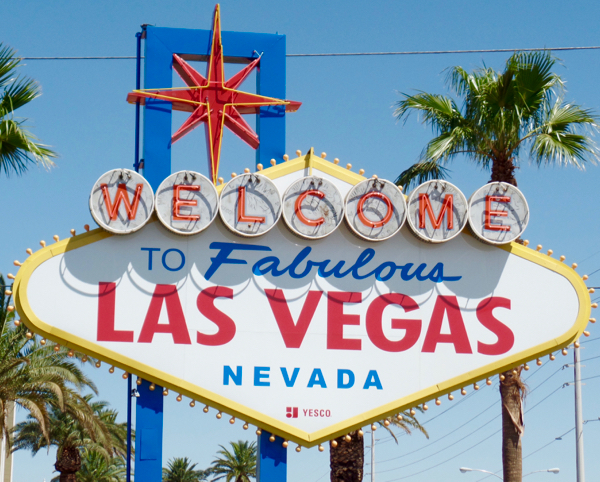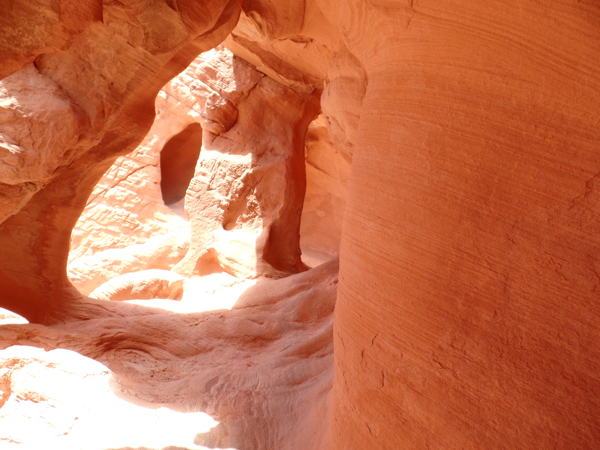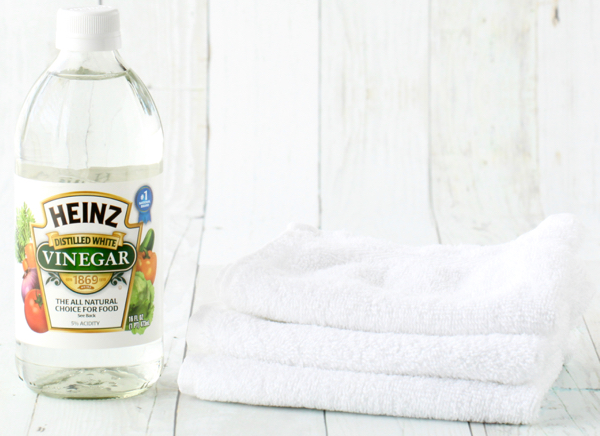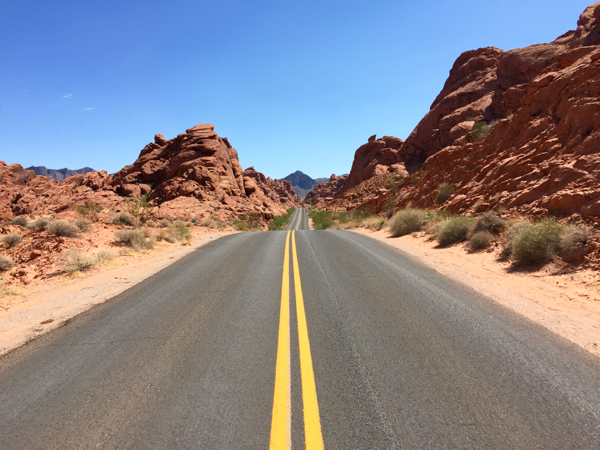 Now that you've read this Phoenix Arizona Travel Guide, don't miss out any more!  Follow along with Never Ending Journeys for more fun Travel Tips, Easy Recipes, and Decor Hacks!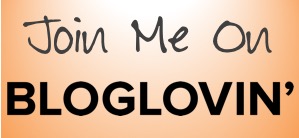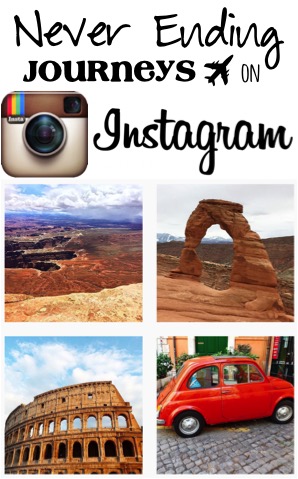 What was YOUR favorite part of the Phoenix Arizona Travel Guide??  And what are your favorite things to do in the Phoenix area?
Leave a comment & share!