Craving a delicious snack? This Garlic Parmesan Pita Chips Recipe is perfect for the occasion!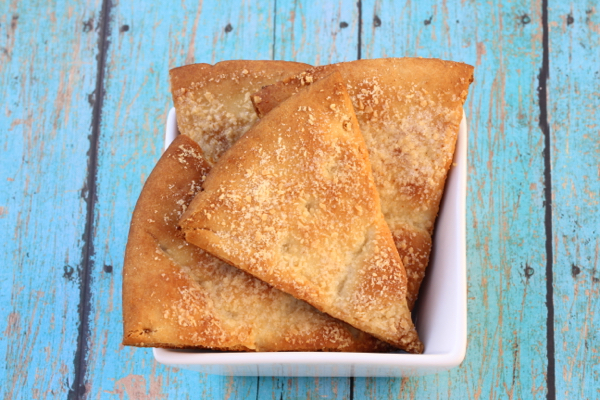 We all have those snack attacks that come on, right?  This Garlic Parmesan Pita Chips Recipe is such a fun way to satisfy those cravings!  Plus… it' just 5 ingredients!
Garlic Parmesan Pita Chips Recipe
Related: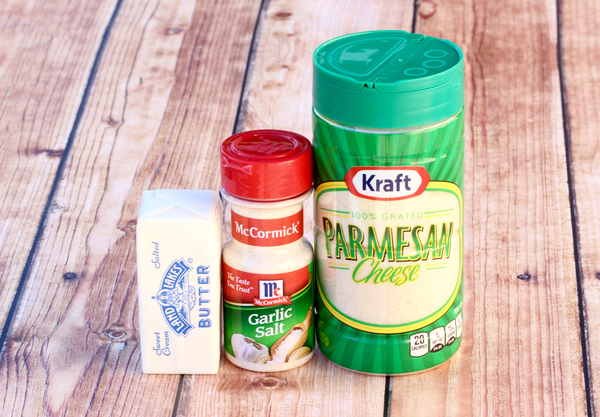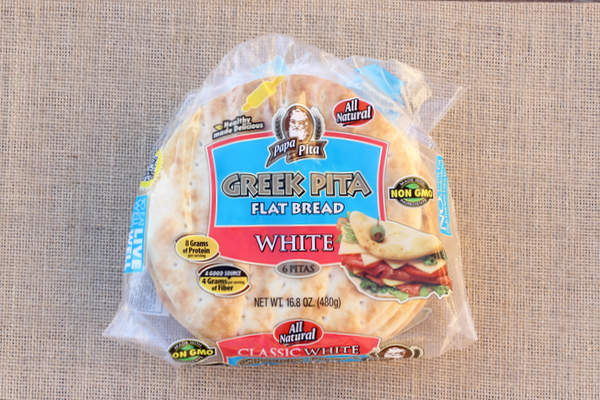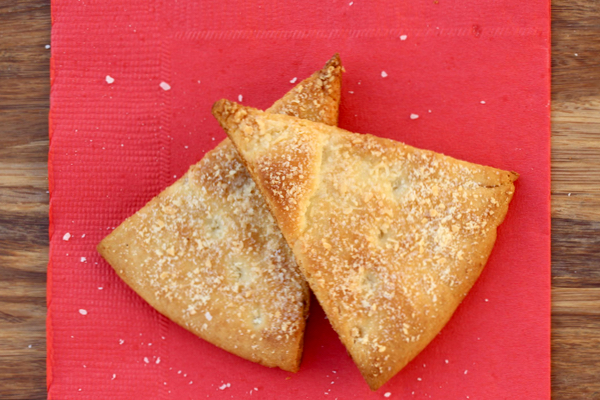 Garlic Parmesan Pita Chips Recipe
Prep time:
Cook time:
Total time:
Ingredients
2 White Greek Pita Flatbread
1 tsp. Garlic Salt
1 tbsp. Parmesan Cheese
2 tbsp. Melted Butter
Instructions
Cut Pita into 8 equal pie sized pieces using a Pizza Slicer.
Brush melted Butter on both sides of each slice of Pita.
Place on Cookie Sheet and evenly sprinkle Garlic Salt and Parmesan Cheese on Pita.
Bake at 375 for 10-11 mins, or until done.
Remove Pita Chips from Cookie Sheet immediately after removing from oven to ensure the chips do not overcook.
Let cool 30 minutes… then eat like crazy!
Yum
Are you looking for more delicious recipes?  Get inspired below!
In the mood for some cinnamon sugar deliciousness?  This Cinnamon Sugar Pita Chip Recipe is SO easy to make, and the perfect weeknight dinner!  Enjoy the sweet crunch on its own, or top with some delicious fruit salsa!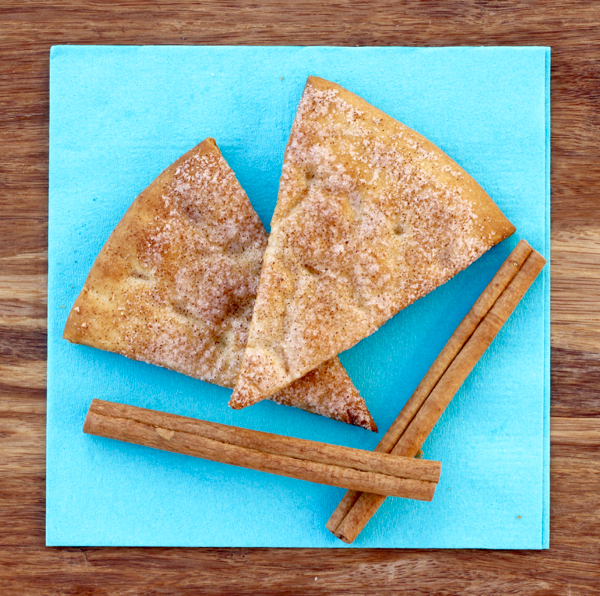 On the hunt for the perfect Fall dessert?  This Apple Spice Dump Cake Recipe is so easy to make and 110% delicious!  It's the perfect grand finale to tonight's dinner!  Did I mention just 4 ingredients??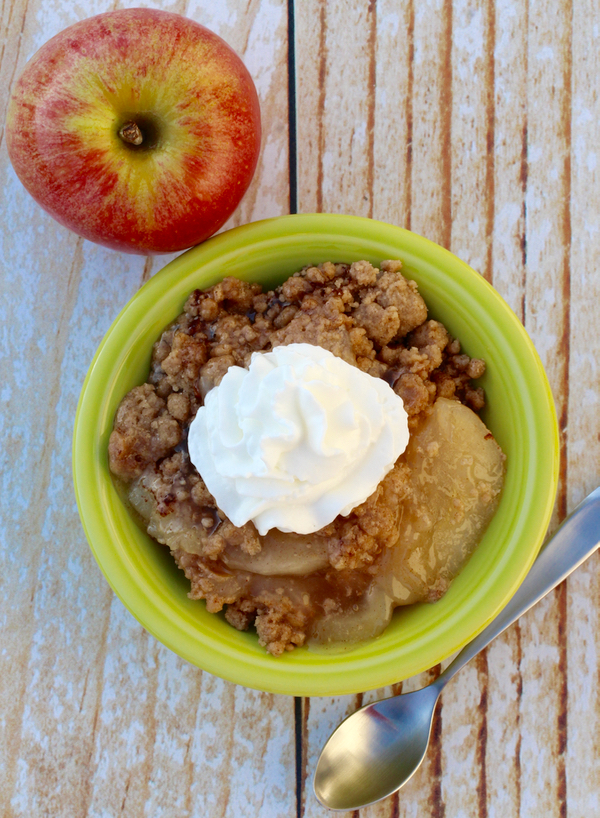 Looking for an easy dinner recipe to add to your menu this week??  This easy Swedish Meatballs Recipe is such a yummy dish that your family and friends will love!  Simple to make and serious payoff!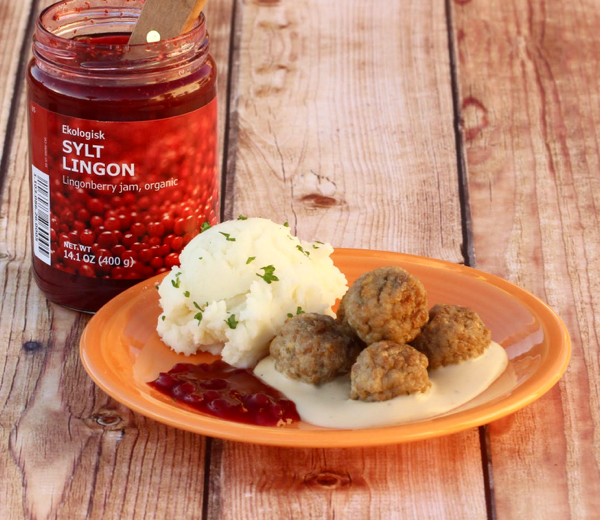 The Easy Crock Pot BBQ Meatball Recipe is the perfect party appetizer!  Delicious and just 3 ingredients!

Looking for a very delicious all-American dinner recipe?  These Easy Bacon Wrapped Hot Dogs are perfect for the occasion!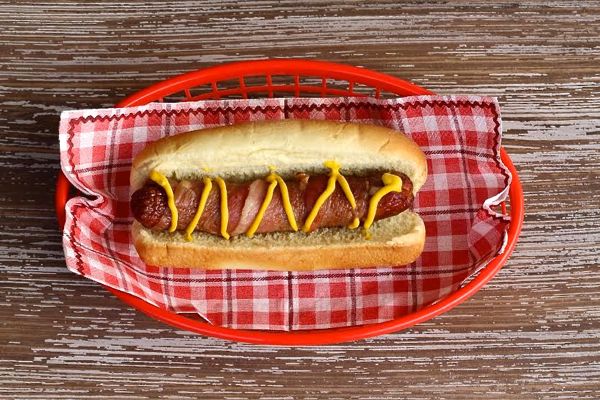 Don't miss out!  Follow along with Never Ending Journeys for more fun Travel Tips and Ideas!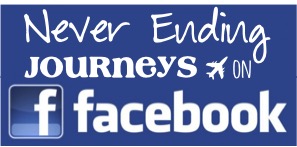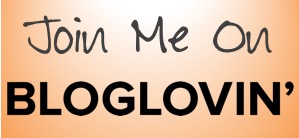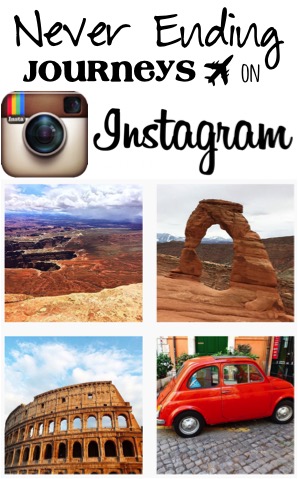 Have YOU ever tried Garlic Parmesan Pita Chips?
Leave a comment & share!