I may get
paid
for ads or purchases made through links in this post.
Satisfy any craving for chocolate deliciousness with these 10 Easiest Chocolate Cookies!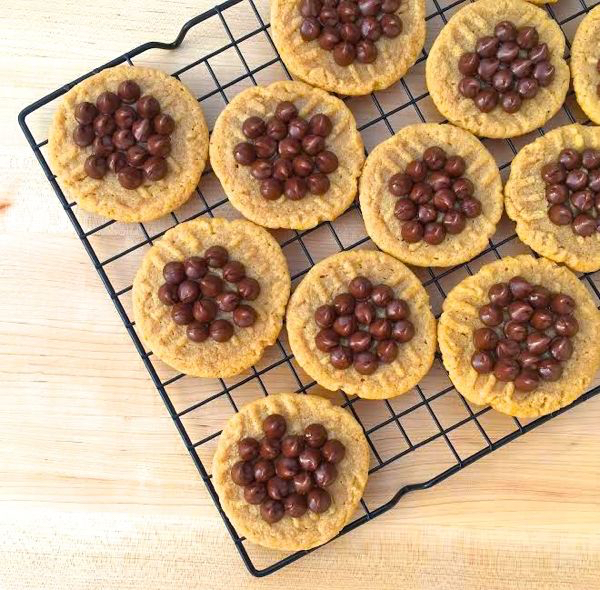 Looking for some delicious chocolate cookies?? These Easiest Chocolate Cookies are ridiculously easy to make, crazy delicious, and always hit the spot!
Easiest Chocolate Cookies
Craving some sweet chocolatey coconut pecan deliciousness? Meet your new favorite cookie! These German Chocolate Cake Mix Cookies are so easy to make, and such a delicious dessert for any occasion!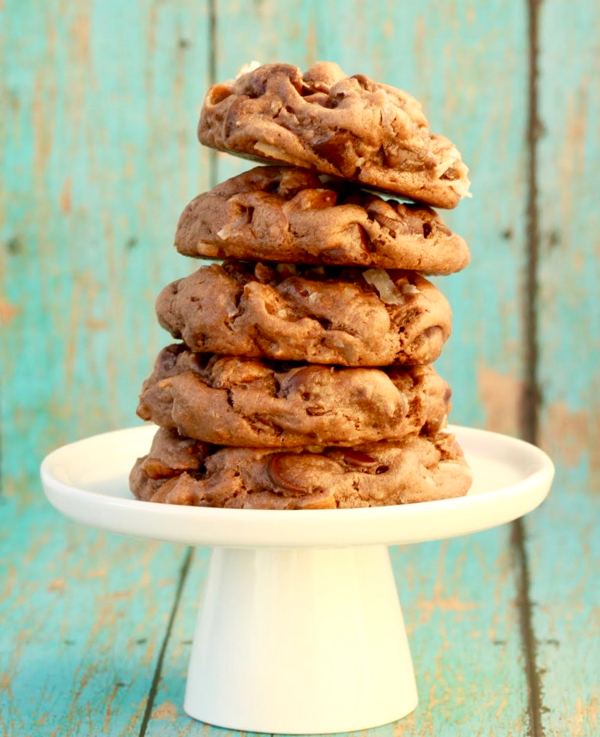 Got an after-dinner cookie craving?? This Dark Chocolate Mint M&M Cookie Recipe is your solution! These easy cookies are so moist and super delicious. Plus… just 4 ingredients!!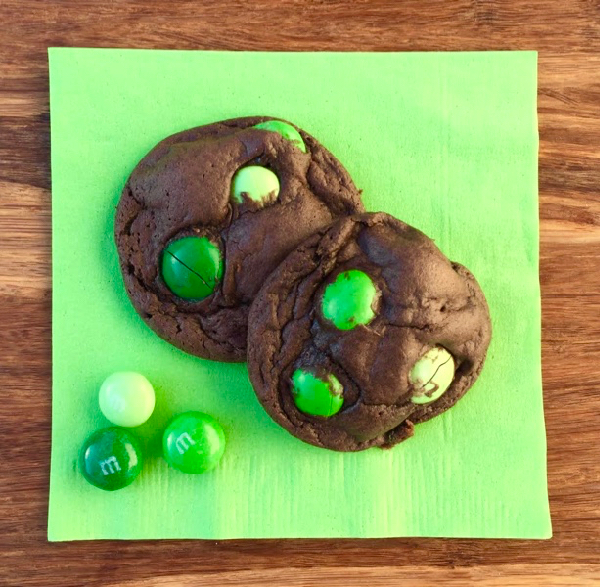 These Dark Chocolate Fudge Cake Mix Cookies are the perfect dessert for chocolate lovers! They're easy to make, so delicious, and only four ingredients! The perfect solution for stocking that cookie jar! If you happen to have any leftovers, that is. 😉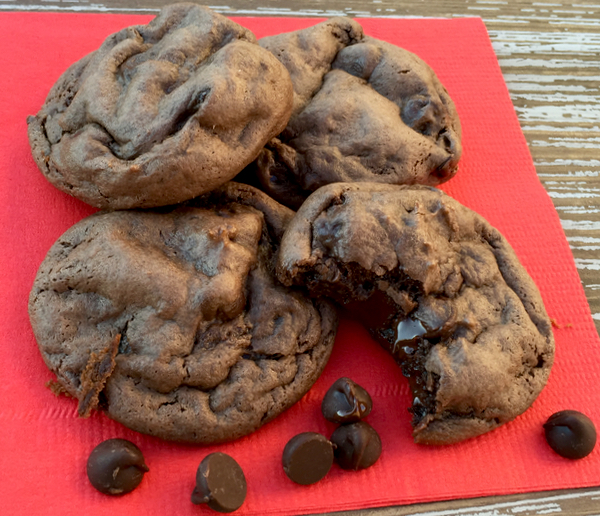 Calling all Oreo lovers: this Oreo Cookie Recipe is such a fun, creative twist on your favorite classic cookie! These cookies are so yummy, easy to make, and the best part is that they're only 4 ingredients! They disappear almost as fast as I can make them!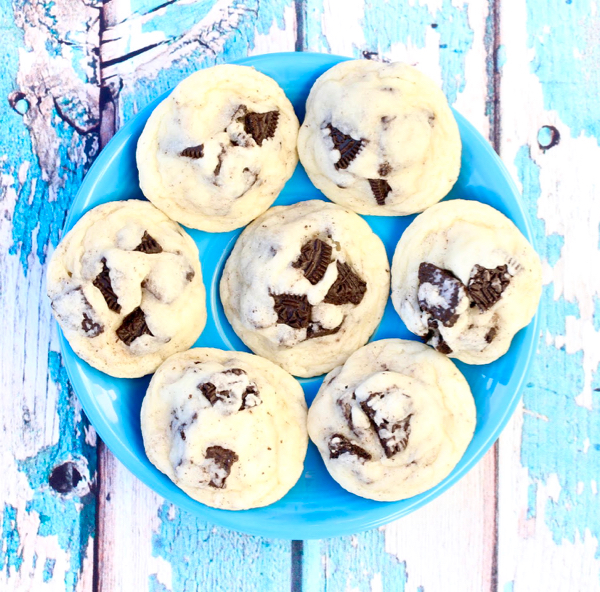 Craving a delicious cookie?? This York Peppermint Cookie Recipe is such a fun dessert for an after dinner treat, or always the hit of any party! The hidden peppermint patty gives it a fun, unexpected surprise when you bite into it, too!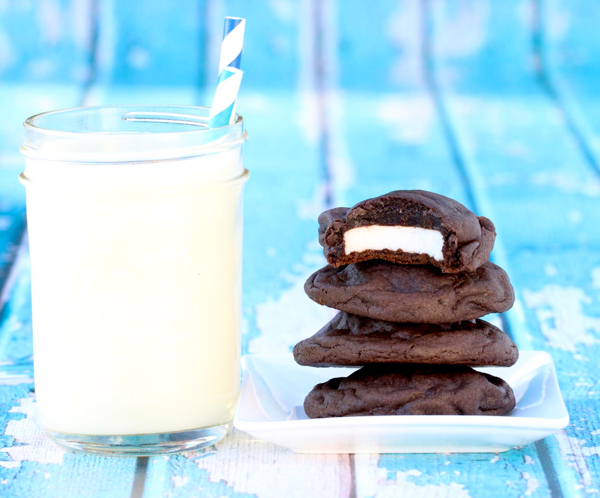 Who doesn't love a decadent chocolate cookie? Take your love for dark chocolate to a whole new level with these Midnight Milky Way infused cake mix cookies! The combination of rich dark chocolate and gooey caramel is always a good thing! Even better… these cookies are only 4 ingredients!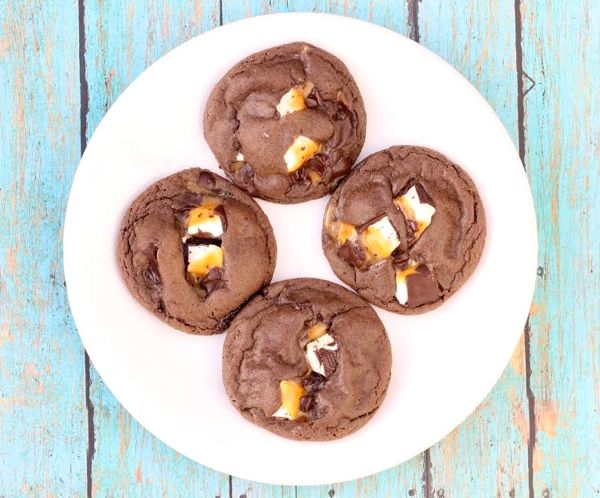 Craving some Chocolate Chip Cookies? This Chocolate Chip Cake Mix Cookie Recipe is super easy and crazy delicious! This delicious cookie is the perfect solution for weeknight desserts, parties, and of course those late night cravings!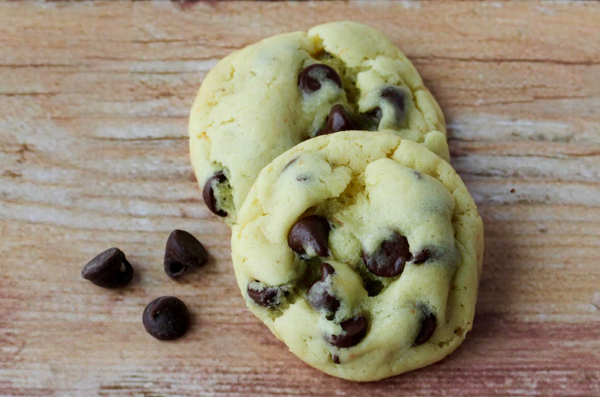 A cookie doesn't need to be complicated to be ridiculously delicious! You'll love this easy Snickers Cookie Recipe! Did I mention just 2 ingredients? What are you waiting for… it's time to meet your new favorite Chocolate Chip Cookie!
Give your traditional Peanut Butter Cookies a seriously delicious makeover with these Easy Peanut Butter Chocolate Chip Cookies! I know it sounds crazy, but they have no flour and no butter… and they are so yummy! With just 4 ingredients, they're so easy to make. Friends and family will keep coming back for more!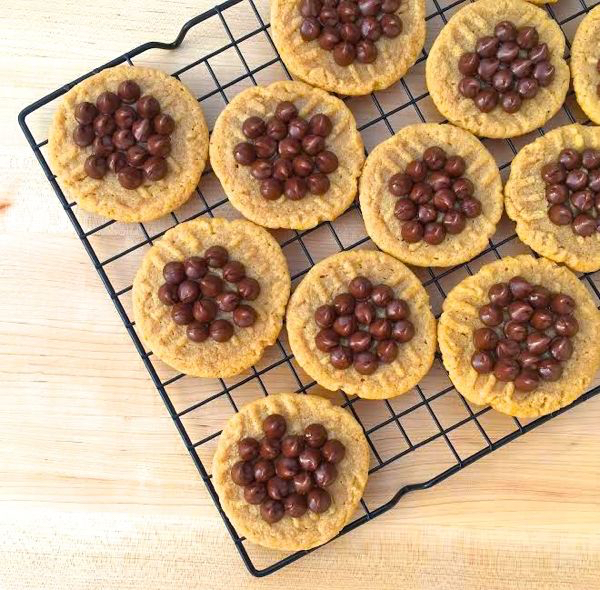 This Easy Hershey Cookie Recipe is the perfect way to deal with those late night chocolate cravings, and a must-have at your upcoming parties and cookie exchanges. Gooey and warm Hershey's Chocolate is always a good idea!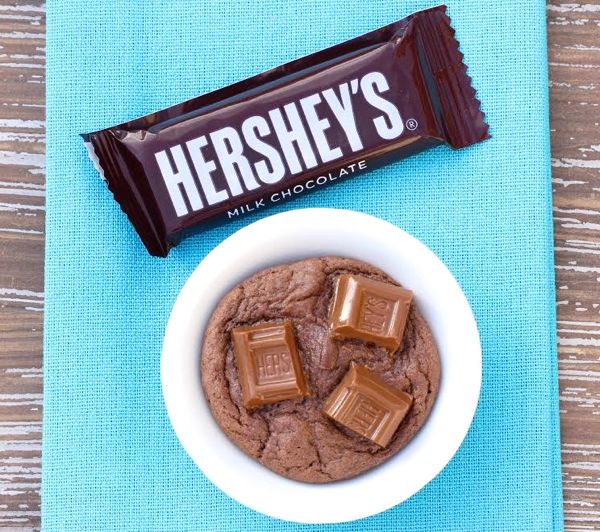 Infusing Cocoa Krispies into your cookies is like having breakfast and dessert at the same time, how fun is that?! Add a dash of cocoa flavored childhood fun to your day when you make these easy 4 ingredient Chocolate Crunch Cookies. These cookies are so much fun, with an unexpected crunch in each bite thanks to the Cocoa Krispies.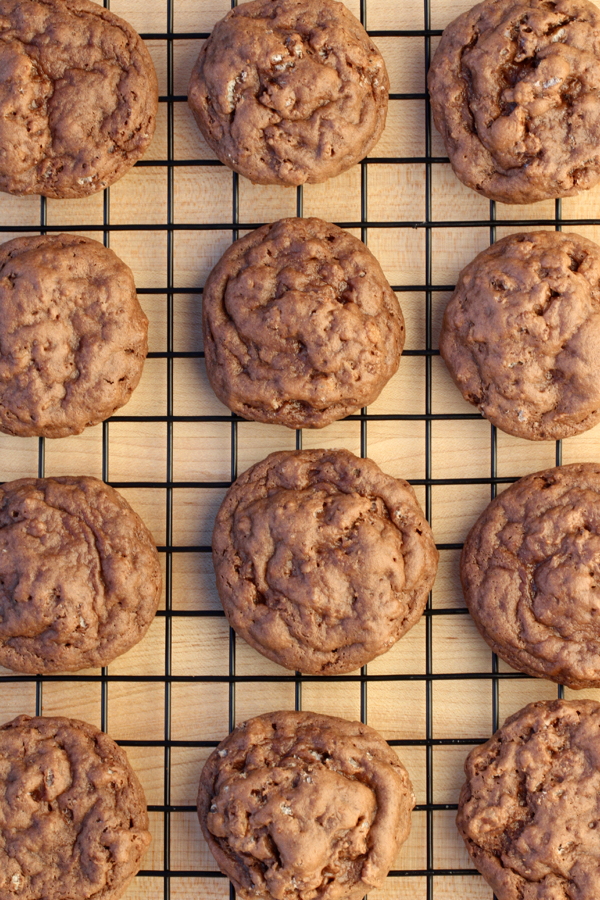 On the hunt for the perfect easy little cookie for your Holiday Dessert, Office Party, or Cookie Exchange? You'll LOVE this Easy Peanut Butter Kiss Cookies Recipe… they're so simple to make, addictive and delicious! Some call them Peanut Butter Kiss Cookies, and others call them Peanut Butter Blossoms, but I call them… well, how about just Downright Delicious?!? Are you ready for the best news? Just 5 ingredients and you're done!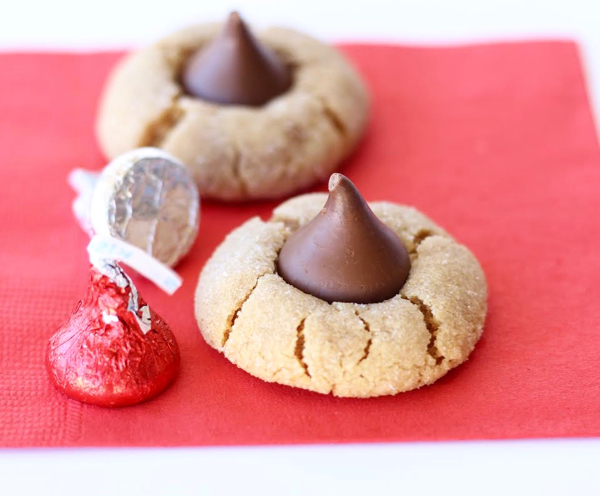 Grab the Reese's Pieces, grab the Cake Mix… and get ready for chocolate peanut butter bliss! Just a few easy ingredients, and you've got yourself a delicious moist cookie… with just a wee little bit of effort! I promise you… this Reese's Pieces Chocolate Cookies Recipe are out of control… in a good way! 🙂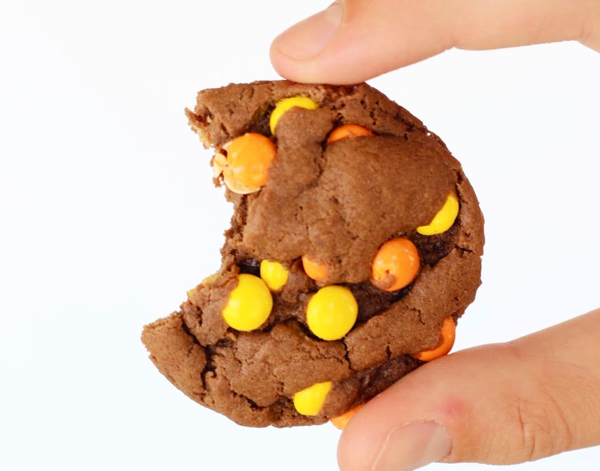 These Milky Way Cookies are out-of-this-galaxy-good! 😉 Even better… they're just 4 ingredients!! It's kind of like a gourmet cookie without the work! Shh… it will be our little secret! Now get ready for the cookie that will make your tastebuds smile ~ these cookies are seriously delicious, and perfect for a fun Party or Cookie Exchange! Are you ready to bake?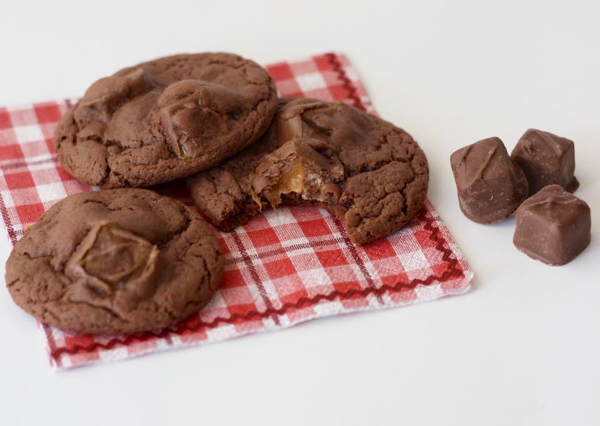 Are you a fan of Andes Mints? I sure am! I just happen to have the perfect solution to satisfy your craving for Andes Mints with these crazy delicious Easy Andes Mint Cookies! These cookies are just 4 ingredients, and are by far one of my favorite cookies ever!! SO good!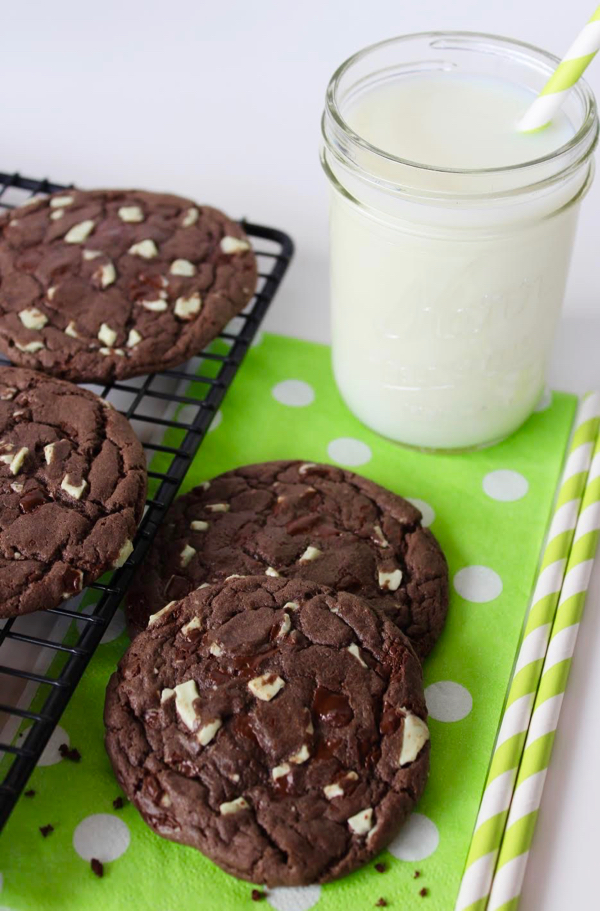 Don't miss out! Follow along with Never Ending Journeys for more fun Desserts, Travel Tips and more!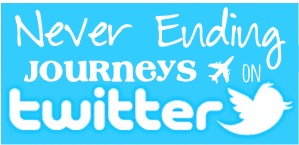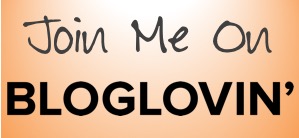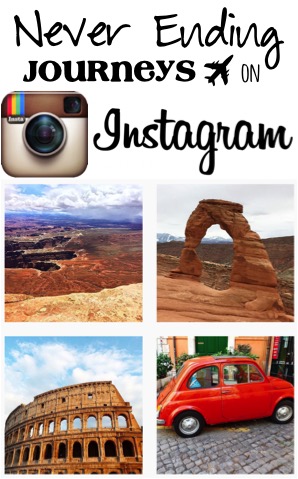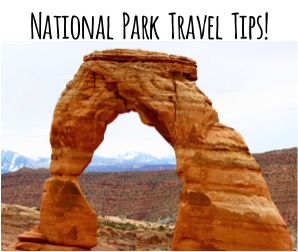 What are your favorite chocolate cookies?
Leave a comment & share!