Craving a downright delicious holiday cookie??  You're going to LOVE this Peppermint Crinkle Cookies recipe!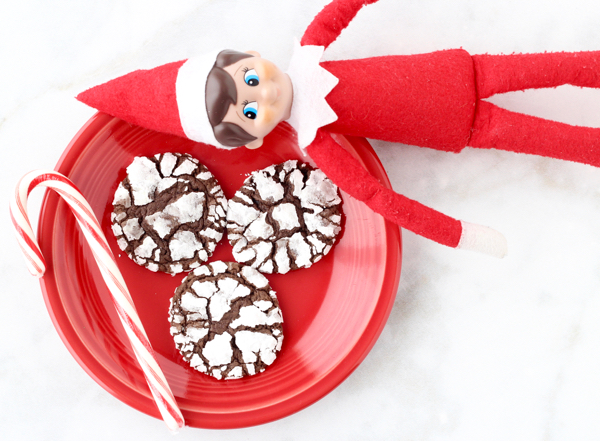 Looking for another festive holiday Cookie to make??  This Peppermint Crinkle Cookies Recipe is THE cookie that will send your day into the fun zone!
The sweet peppermint, rich chocolate, and addictive powdered sugar makes these the ultimate drool-worthy treat!  They're sure to be the hit of any Christmas get-together.  Taking just 5 Simple Ingredients, these crinkle cookies also happen to be so easy to make!  You simply can't go wrong!
Are you ready to make your own chocolate peppermint crinkles?  Here's everything you'll need…