I may get
paid
for ads or purchases made through links in this post.
Wondering exactly how to visit the redwoods? You'll need to check out this Redwoods Travel Guide!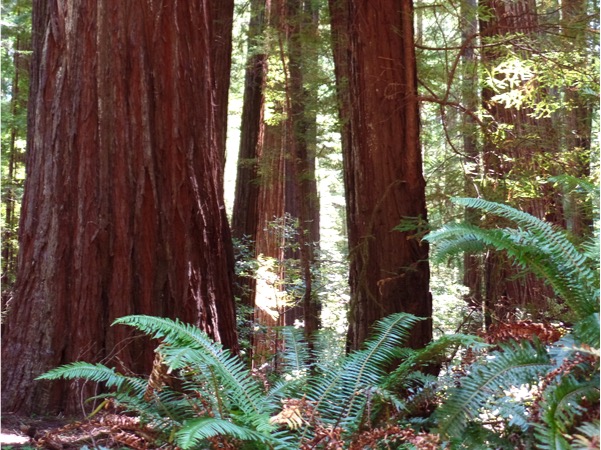 Dreaming of or planning a visit to the California redwoods? Or maybe you're wondering what is the best place to see redwoods?
Just a few hours north of San Francisco, this remote corner of California is home to some of the most lush and incredible forests of America. With so much to see and do, planning what you want to see and do is so important!
This comprehensive Redwoods Travel Guide covers three of California's most beautiful parks: Humboldt Redwoods State Park, Redwoods National and State Parks, and the Prairie Creek Redwoods State Park. For Redwoods near San Francisco, you'll want to reference this San Francisco Travel Guide. 😉
So, are you ready to plan your redwoods adventure? Keep reading to find out more…
Redwoods Travel Guide
What is the best time of year to visit the Redwood forest?
Summertime is the absolute best time of year to visit the Redwoods, between June and September in particular. The summer months will give you the best weather for hiking, camping, and more.
What is the best way to see the Redwoods?
The best way to visit the Redwoods is by car! There's almost nothing so classic as a road trip through the Redwood forests, taking in the beautiful forests and sights along the way.
How many days do you need for Redwood National Park
To visit the Redwoods properly, you'll need at least 2-3 days. Humboldt should take a day, and the Redwood National and State Parks/Prairie Creek Redwoods should take 1.5 to two days. To visit both, consider staying somewhere in between like Arcada or Eureka.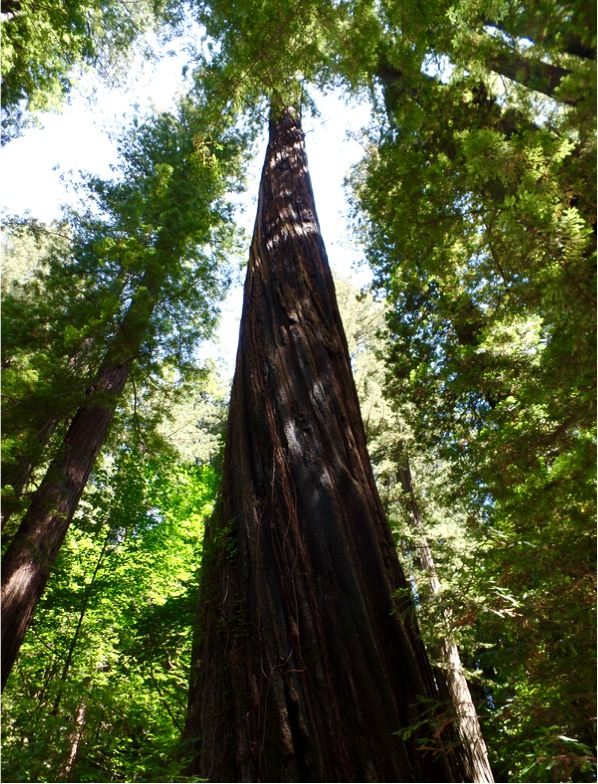 Redwoods Vs Sequoias: What's the Difference?
Related: Sequoia National Park Travel Tips
Height vs. Size: Sequoias are the largest trees in the world by volume, whereas Redwoods are the tallest. This is the most famous and distinct difference between the two trees.
Geographic Location: Redwoods are found all the way from the Central California Coast, all the way through Southern Oregon. Formerly, there were Redwood groves in what is now San Francisco! Sequoias, on the other hand, are in the Southern Sierra Nevada mountains.
Age: There are more older living Sequoias than Redwoods (the oldest sequoia is 3,200 years old vs 2,500 years for the oldest known redwood, respectively). That's not to say Sequoias are the oldest, though. That title belongs to the short, gnarly Bristlecone Pines in Nevada.
What sequoias look like: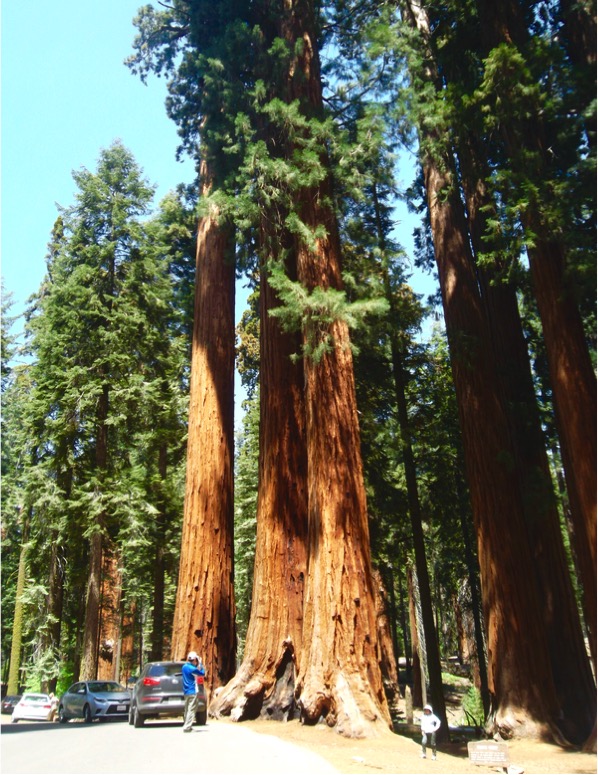 What redwoods look like: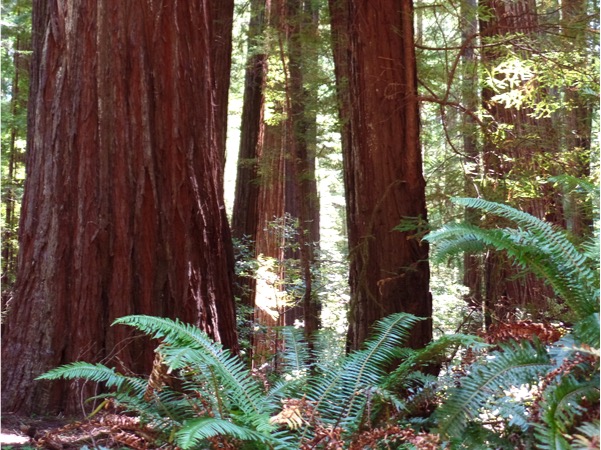 Are There Redwoods Near San Francisco?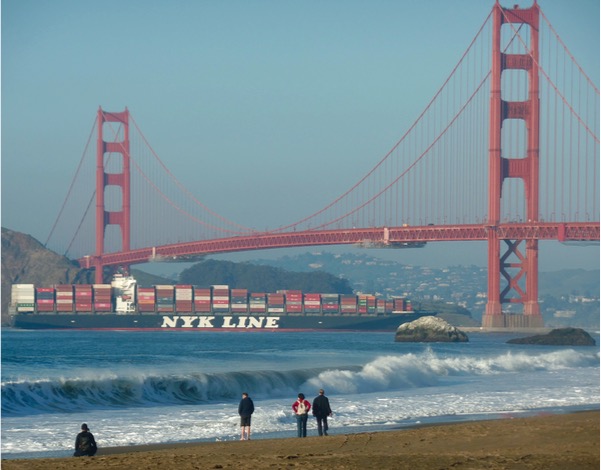 This post in particular focuses on the Northern redwood parks, namely Prairie Creek Redwoods State Park, Redwoods National and State Parks, and Humboldt Redwoods State Park, which are all a several hour's drive give or take north of San Francisco.
If you live in the Bay Area or are simply visiting and want to visit some nearby Redwoods, visiting the Muir Woods National Monument.
If you have more time on your hands, and are willing to go on a road trip, then keep reading to find out more about Prairie Creek Redwoods State Park, the Redwoods National and State Parks, and Humboldt Redwoods State Park!
Prairie Creek Redwoods State Park
Starting with Prairie Creek Redwoods, this incredible park is home to some of the most scenic groves of redwoods. In addition there's the lush Fern Canyon, Roosevelt Elk grazing in the fields, and a chunk of that rugged wind-swept Northern California coastline.
The redwoods are located along the Newton B. Drury Scenic Parkway, whereas Gold Bluffs Beach and Fern Canyon are along Davison road.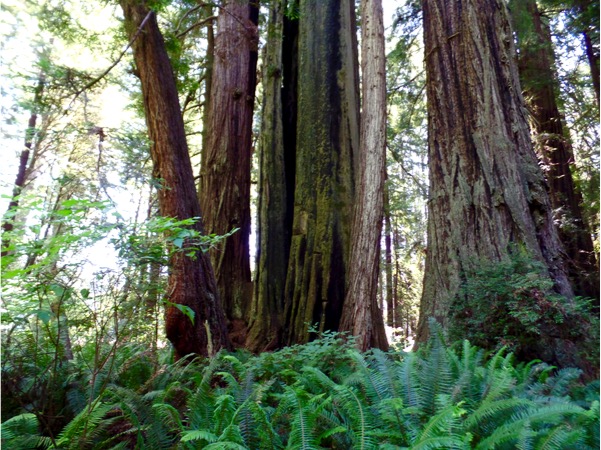 Atlas Grove
Atlas grove is home to many of the largest and some of the tallest known redwoods, making it the perfect first stop on any redwoods adventure! There's only a few hundred feet of walking to see the stunning trees.
Big Tree
Just off the main road, Big Tree can be reached by a short, paved trail. Over 300 feet in height and 68 feet in diameter, the sheer size makes it simply incredible.
Look for Roosevelt Elk
Roosevelt Elk are unique to the Northwestern-most counties of California, and are quite an incredible sight! In the Prairie Creek Redwoods, the big prairie at the southern end of the park is an excellent spot to see them.
Fern Canyon
The short 1.1 mile loop through Fern Canyon is one of the most spectacular hikes in the region! The verdant walls of the canyon create an amazing natural sight to witness. The canyon is quite beautiful.
Gold Bluffs Beach
Gold Bluff Beach can be accessed from the Gold Bluffs campground. Visiting this large, sandy beach can be a nice change of scenery from the claustrophobic forests.
Redwoods National and State Parks
Redwood Creek Trail
The Redwood Creek Trail can be done as a 3.2 mile out-and back hike through some lovely redwood trees. If you're ambitious and an experienced hiker in good shape, you can also hike the full 8 miles all the way down to the Tall Trees Grove and back, which is an extraordinary hike to say the least! It takes a full day to complete.
Lady Bird Johnson Trail
This loop hike is on the shorter end of the spectrum at 1.5 miles. It's an excellent way to be introduced to the beautiful redwood scenery if it's your first time in the region.
Humboldt Redwoods State Park
Humboldt Redwoods State Park is home to the largest individual grove of redwoods anywhere in the world. There are ample opportunities for hiking, driving and camping in the park.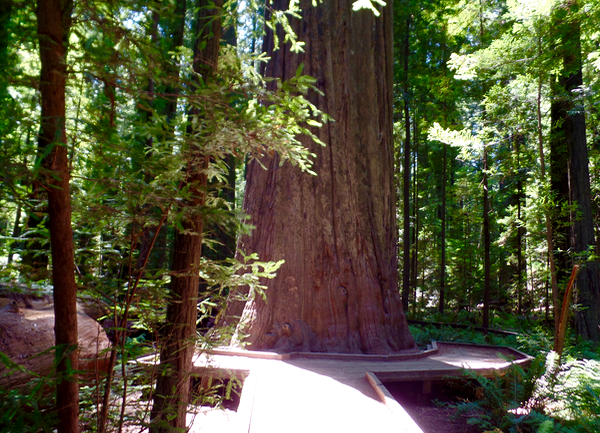 Avenue of the Giants
Most of what you'll see in Humboldt is along the Avenue of the Giants, a scenic drive through this redwood grove.
Founders Grove
At the Northern end of Humboldt is Founder's Grove, with a 0.5 mile loop trail showcasing the tall trees. This grove isn't quite as spectacular as the ones in Prairie Creek and the Redwoods National Park, as you can hear the loud traffic from the 101. If you're pressed for time, you can skip it.
Rockefeller Loop Trail
This 0.7 mile trail showcases some astonishingly massive redwoods, in addition to being right by the large Eel River!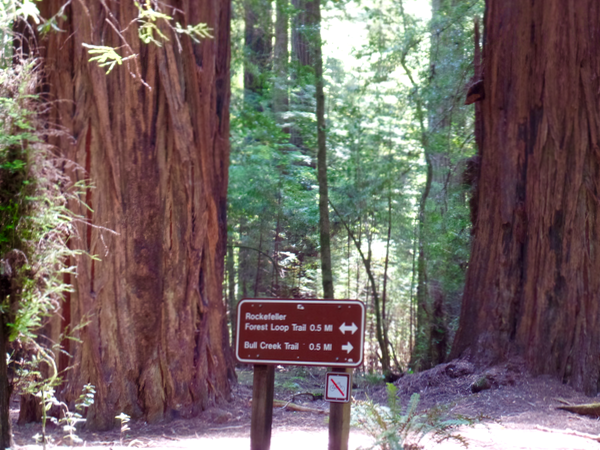 Giant Tree
The 16th largest coast redwood, Giant Tree is quite a sight to behold. Despite what the sign says about it being the 'champion redwood', there have been many taller trees found in the past 30 years or so.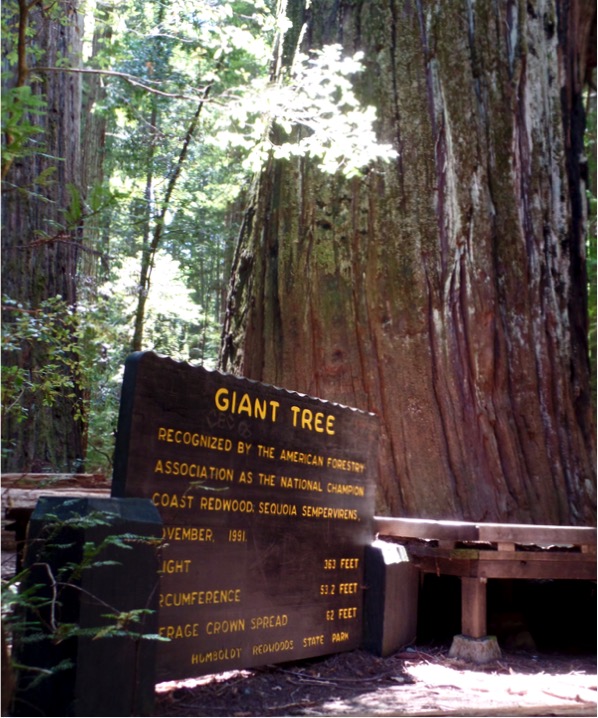 Shrine Drive Through Tree
Want to drive your car through a redwood? For a small fee, you can drive through the privately-owned Shrine Tree at the Southern end of the Humboldt Redwoods State Park.
Black Sands Beach
This stunning beach is over an hour's drive from Humboldt along winding highways, but it's worth the visit! It is by far one of the most stunning spots on the California Coast, perhaps along with Point Reyes and Point Loma in San Diego.
When to Visit the Redwoods
Summer is the absolute best time to visit the Redwoods. With low rainfall levels and higher temperatures, you'll simply have a much more pleasant time hiking, camping, and being outside.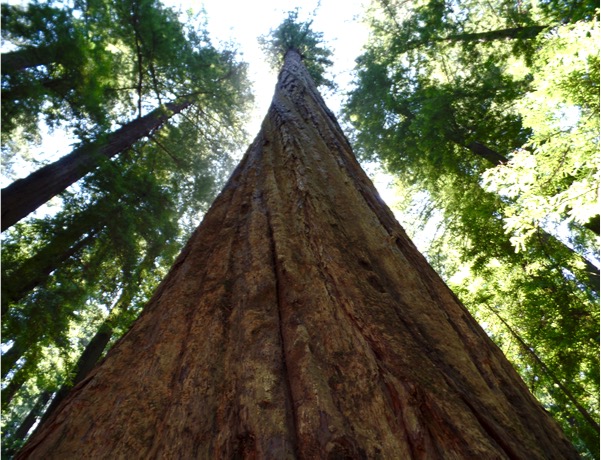 Camping in the Redwoods: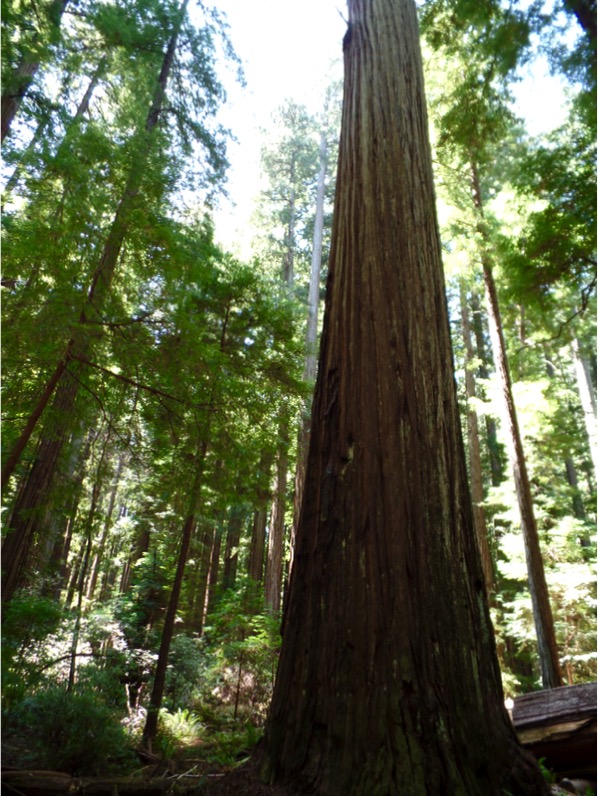 Humboldt Redwoods State Park (Albee Creek Campground)
Albee Creek Campground in Humboldt Redwoods State Park is home to 40 campsites by a creek in one of the most incredible displays of Redwood Trees in northern California! There are numerous hiking and biking trails nearby.
Related: Best Campgrounds in the US
Prairie Creek Redwoods State Park (Elk Prairie Campground)
Elk Prairie Campground is home to individual sites right in the heart of Prairie Creek Redwoods State Park. It's also a perfect jumping point for exploring the Redwoods National Park just down the road.
How to Get to the Redwoods:
As mentioned above, it's a good 4 1/2 hours (give or take) from San Francisco to the Humboldt Redwoods, and an hour or two more to the National Park and Prairie Creek. But, if you're flying in from afar, San Francisco is your best gateway to the remote, far-flung Northern California Coastal redwoods.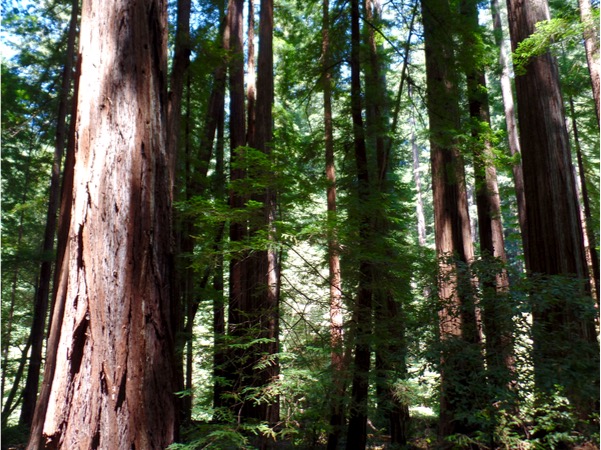 Redwoods Travel Guide – Nearby Destinations:
Point Reyes
Point Reyes is a good 3 1/2 hours south of Humboldt, and not to far north of San Francisco, so it's a great stop for a Redwoods road trip. The peninsula, which juts miles out into the Pacific, is the windiest spot on the West Coast.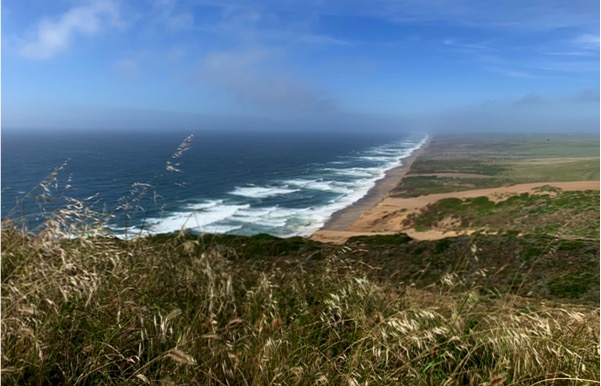 Massive sandy beaches, fierce wind, the large Drake's Bay, and the interesting earthquake trail which shows damage from the 1906 earthquake await you.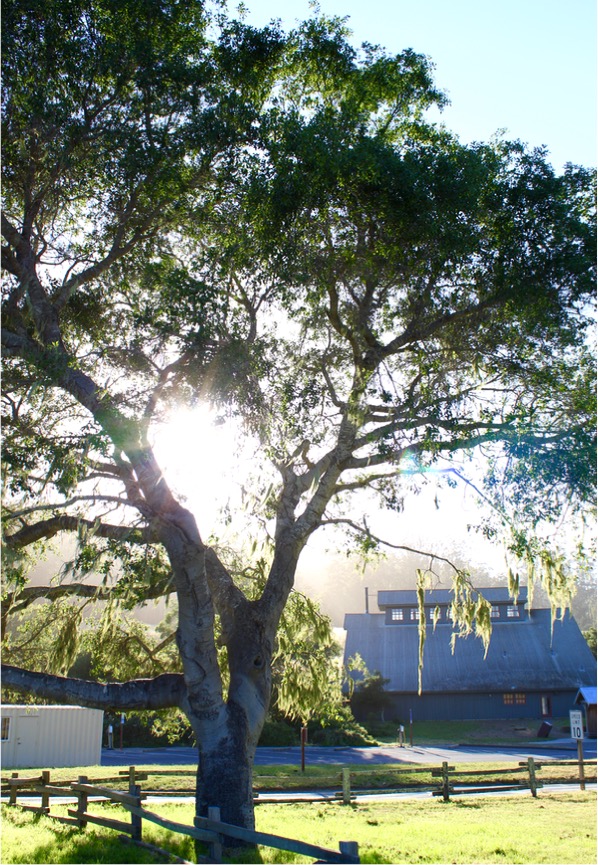 Bodega Bay
In Bodega Bay, be sure to check out the Spud Point Crab Company, a small restaurant with clam chowder so good it rivals any joint in San Francisco or Seattle. Also, walk the Bodega Bay Trail for terrific ocean views and even more fierce wind. 🙂
Bodega Bay is about 3 hours and 15 minutes south of Humboldt Redwoods.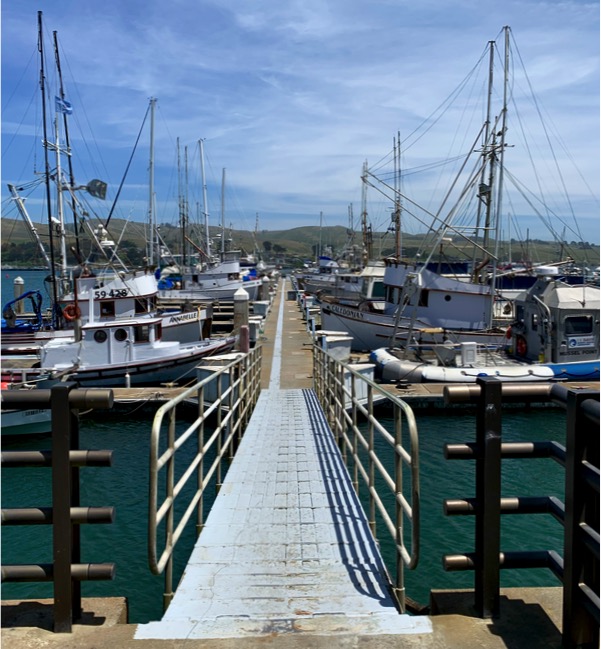 So, now that you've seen this Redwoods Travel Guide, go check out even more great California travel guides below…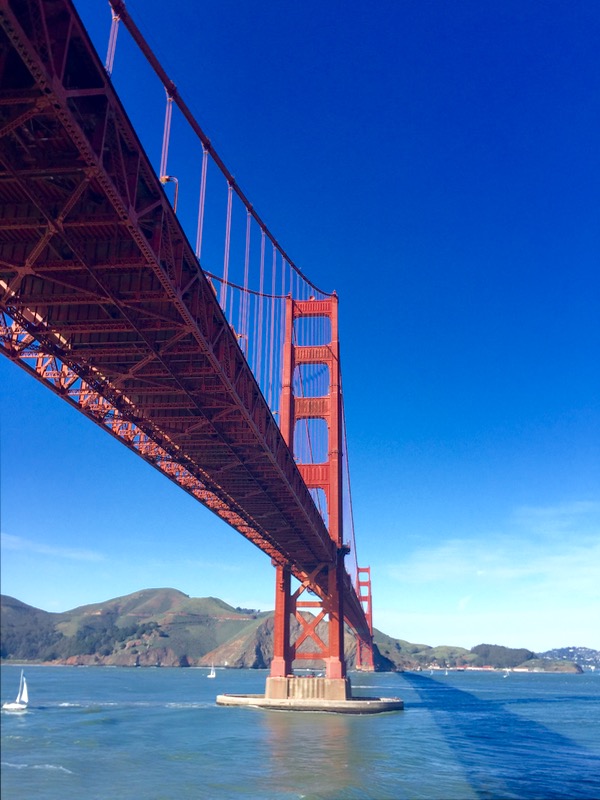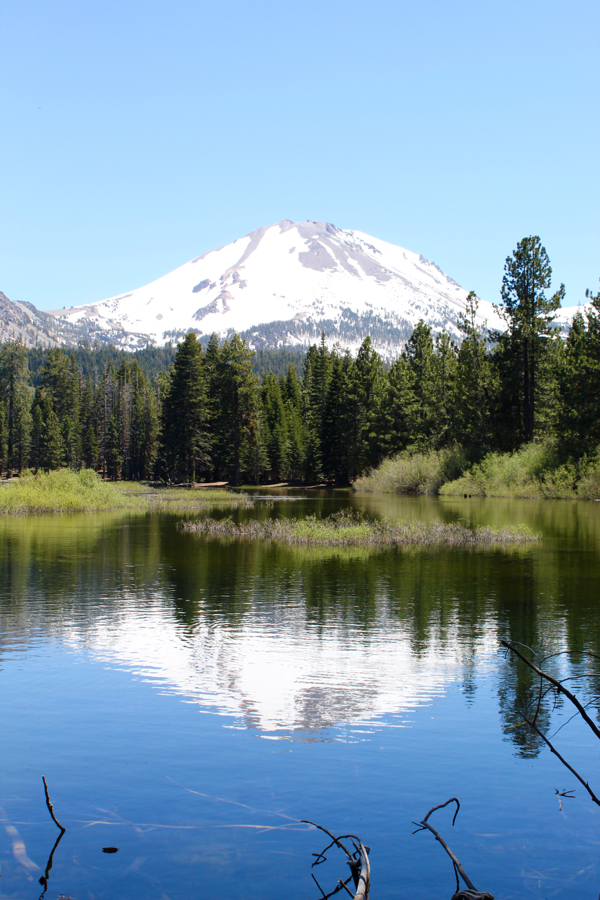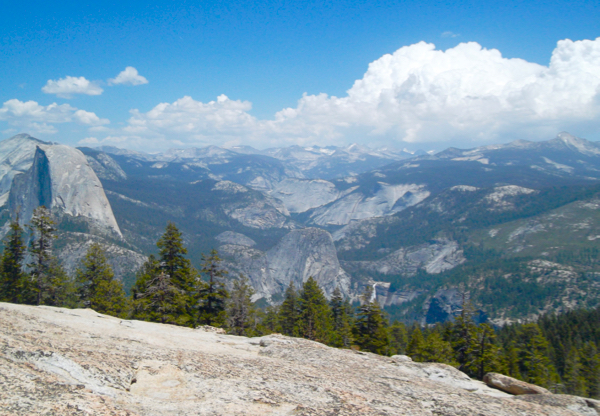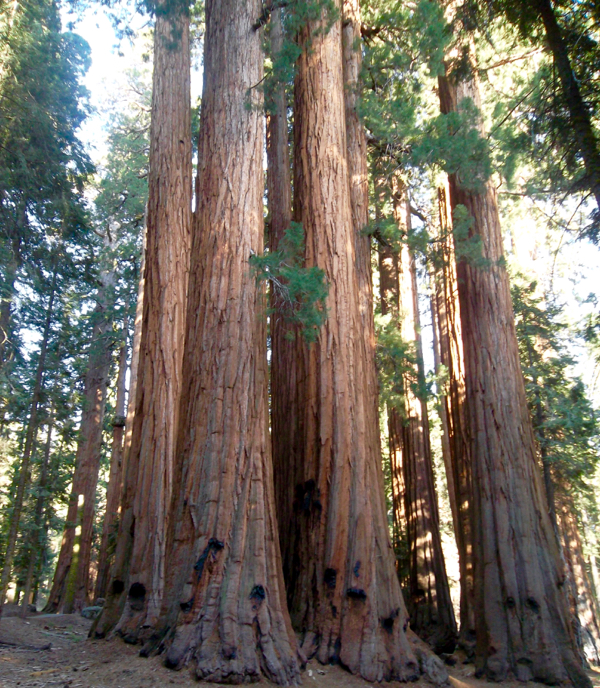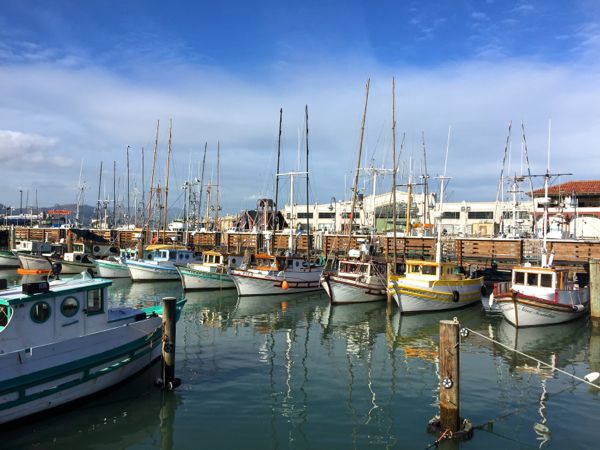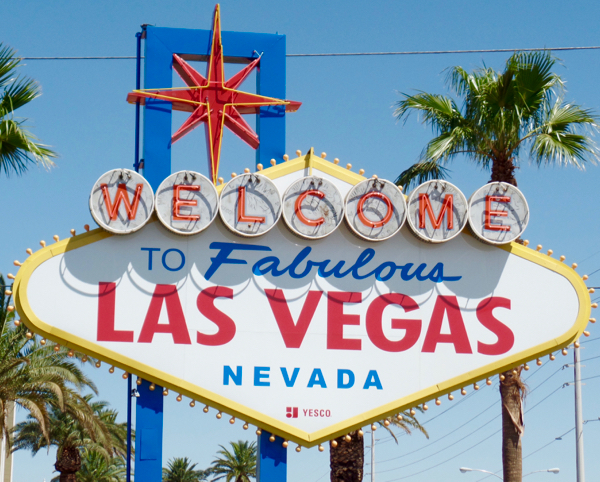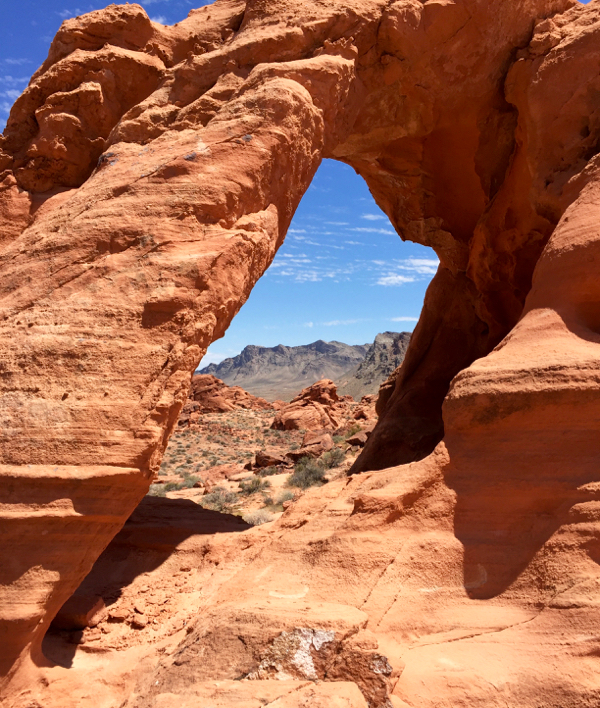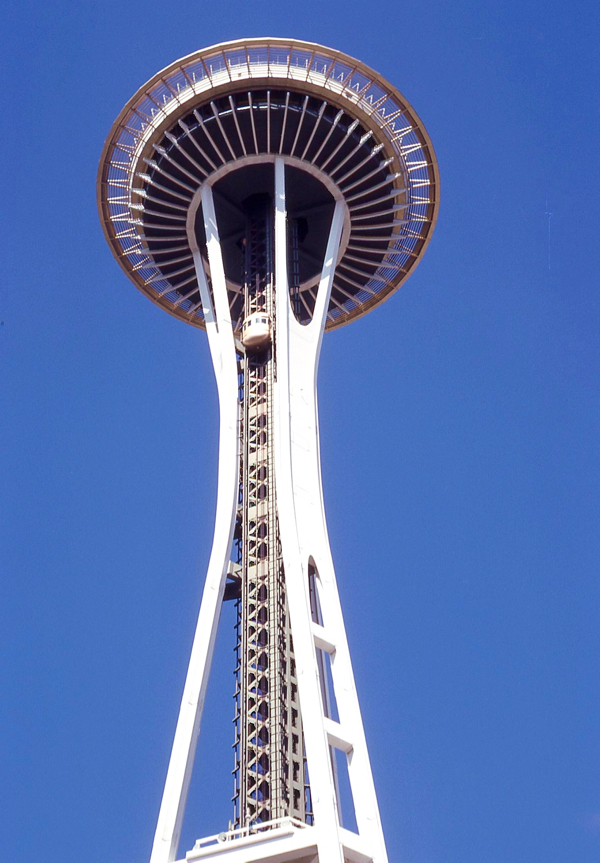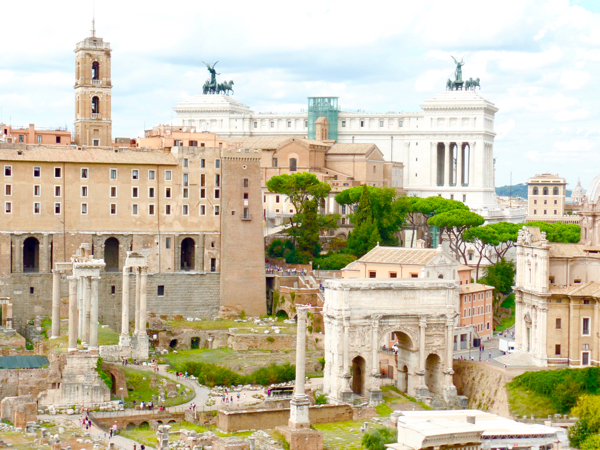 Don't miss out! Now that you've read this Redwoods Travel Guide, follow along with Never Ending Journeys for more fun Travel Tips and Ideas!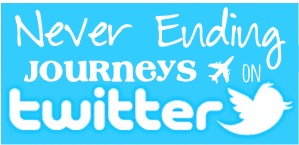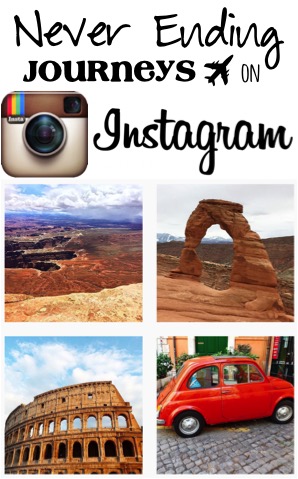 So, what is your favorite part of this Redwoods Travel Guide?
Leave a comment & share!