I may get
paid
for ads or purchases made through links in this post.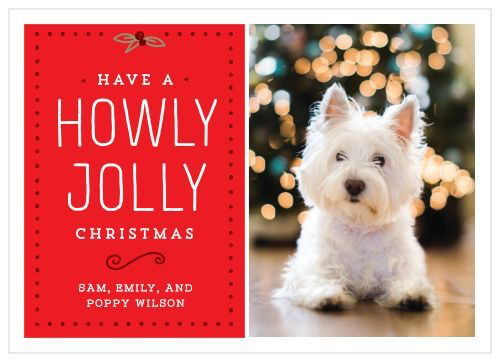 Thank you to Basic Invite for sponsoring today's post: How to Show Others You Care!
Are you wondering how to show others you care… even when they're far away? These 10 simple ideas are the perfect way to show your friends and family just how much you appreciate them!
From sending personalized cards to shipping homemade treats, and sending a text or just actively listening, there really are so many easy ways to show your loved ones just how much they mean to you!
This holiday season, letting your loved ones know they're appreciated is the best gift you could possibly give. Whether they're in the same room, or far away, you can use these fun ideas to show just how much you care…
How to Show Others You Care
#1: Send a Personalized Card in the Mail!
What better way to show your loved ones you appreciate them than by sending them some lovely xmas cards? After all, sending and receiving cards is one of the best nostalgic, Christmas traditions of the season! Take some time to snap a fun family photo, take a picture of your pets, or grab those adorable snapshots of your little ones off your phone, and create a special photo card your friends and family will cherish!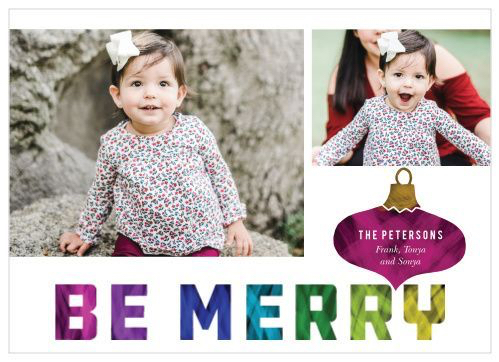 #2: Surprise Them With Home Baked Cookies!
Nothing says Christmas quite like fresh cookies baking in the oven. On the other hand, by surprising your loved ones with homemade cookies, they will have a little less work to do this holiday season!
You can even ship fresh baked cookies to loved ones living far away. Here's how you'll do that:
Make sure the cookies are cool.
Don't mail cookies that need refrigeration.
Wrap them separately in plastic wrap or foil.
Store in a plastic bin or food storage container.
Surround with bubble wrap.
And ship in a sturdy cardboard box.
Homemade cookies are one of the greatest (and tastiest) treats anyone can receive! Go get inspired with these 50+ Easy Cookie Recipes!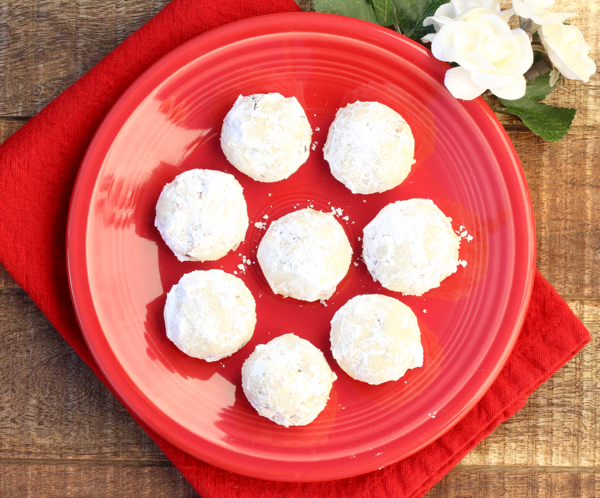 #3: Show Your Appreciation by Sending a Text
Texting someone is by far the easiest and fastest way to show someone you're thinking about them. And the best part is, it doesn't have to be long or eloquent. Even if you're busy, sending something short and sweet is completely fine. So take some time today to go text a few people you haven't talked to in awhile… they'll LOVE hearing from you!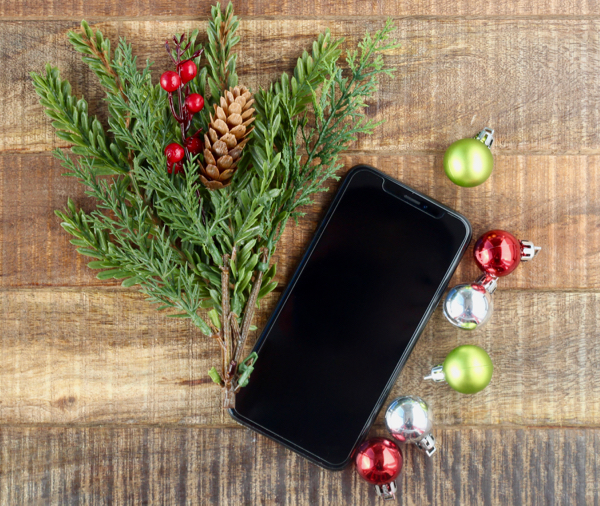 #4: Send Meaningful Gifts Instead of Something Generic
So often, it can be tempting to send or give some sort of impersonalized gift, such as gift cards, or even cash. It's just easy, right?
However… those usually aren't always the most thoughtful of gifts. Rather than cash or gift cards, why not send a gift that you know that person would love? For instance, if they're into gardening, you could send some new seeds to plant in the Spring or a fun new House Plant. Or, if they're a photographer, you could casually ask about which gear they've been eyeing. I've never meet a photographer who was a minimalist. 🙂
Taking some extra time to find the perfect, meaningful gift really is a great opportunity to let the people on your Christmas shopping list feel appreciated!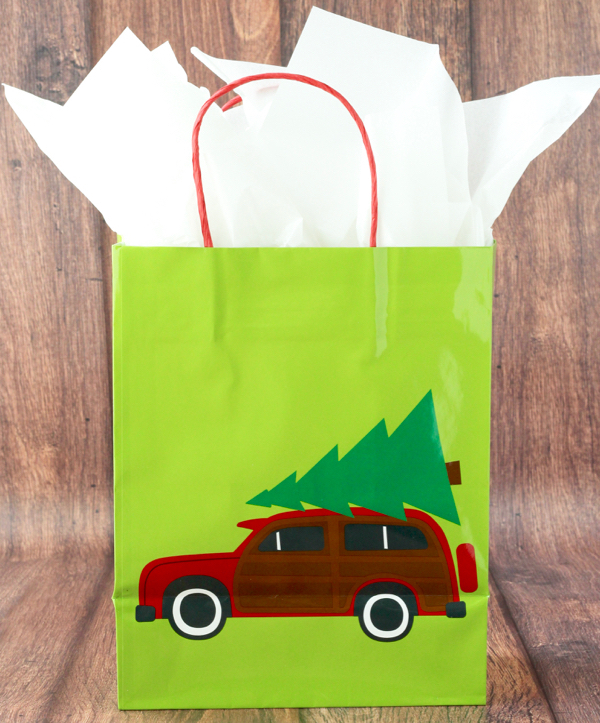 #5: Use Your Skills to Make a Personalized Gift
Even better yet, rather than buying a special gift, why not try making a customized homemade gift?
Perhaps you're a hobbyist knitter. Try knitting a nice blanket.
Maybe you're a professional photographer. You could offer to take free portraits as a gift, and send them a set of customized cards when you use this holiday cards maker.
Think outside the box, put your DIY skills to use, and try making a personalized gift this year.
Customized presents are probably one of the most thoughtful ways you can show your appreciation. Give it a try this year – you won't be disappointed.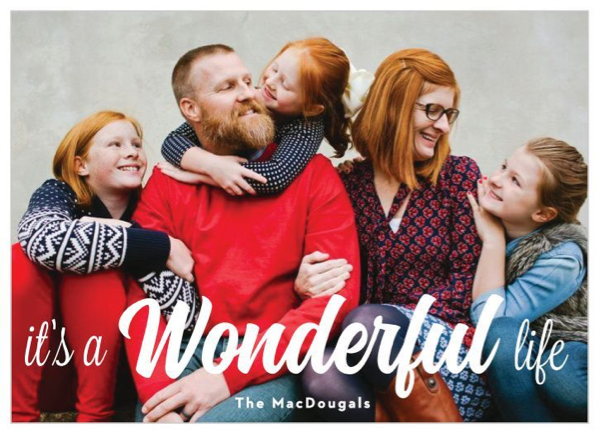 #6: Treat Them to a Cup of Coffee
Got a loved one living nearby? One of the least expensive, yet thoughtful things you could do to show appreciation is to meet them at your local coffee shop and treat them to a cup of coffee.
Or, if your friends and family are far away… you could mail them some beans or grounds of their favorite coffee brand along with a fun new mug.
Either way, coffee is a universally loved gift!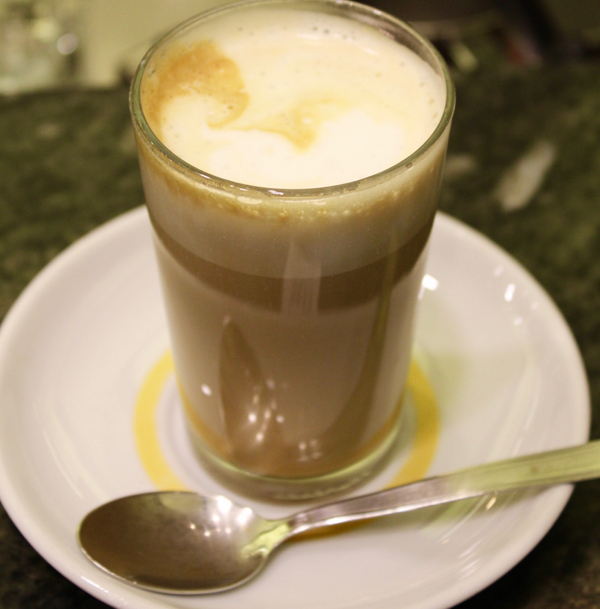 #7: Practice Active Listening and Eye Contact
Another way to show appreciation, that costs absolutely nothing, is simply to take the time to listen and look people in the eye as they speak.
Active listening isn't so hard once you get a hang of it. In short, it involves paying attention to what someone is saying (i.e., not casually nodding while looking at your phone.). Then, by acknowledging what they said, responding in a thoughtful manner.
And as for eye contact, give that a try when speaking to your loved ones, if you don't already. Giving someone your undivided attention in conversation, especially nowadays, is a terrific way to make them feel appreciated. Come on… just put down the phone. 🙂
#8: Host a Virtual Get-Together Online
Now if your friends and family are far away… just take a few minutes out of your evening or weekend to hop on Zoom, Skype or FaceTime for some one-on-one time!
Or spread the word to your other friends or extended family for a bigger virtual gathering! Hosting a virtual get-together is such a fun way to spend time together when you're unable to travel and be together in person. In addition to that, it's so much more personable than a phone call.
Just be sure to keep the time difference in mind!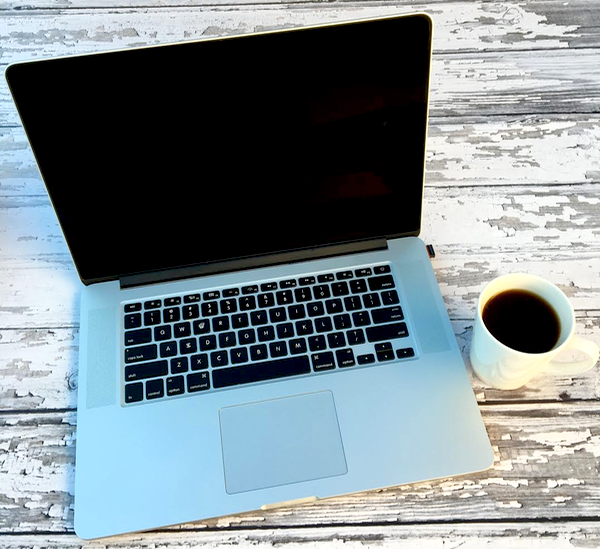 #9: Tell Your Loved Ones Why You're Grateful for Them!
Another very simple way to let loved ones feel appreciated is simply by telling them why you're grateful for them. It doesn't have to be anything too long, or overly complicated. Just give it a try. This could also be done over video chat, or text, too.
#10: Invite Those Who May Be Alone Over for Christmas Dinner!
Finally, if you know of someone who has no place to go for Christmas dinner, why not invite them over to your place? Making a little extra food isn't that hard, and it's an extremely thoughtful gesture. You could even create a personalized holiday party invitation to invite them over!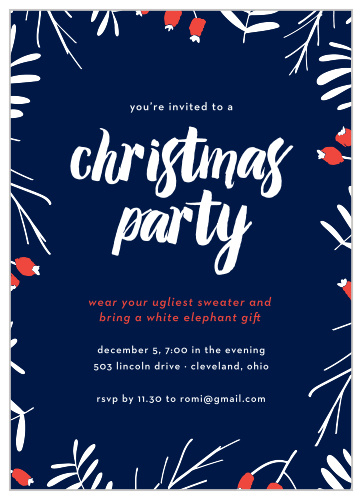 So what are your favorite tips for How to Show Others You Care?
Leave a comment & share!