I may get
paid
for ads or purchases made through links in this post.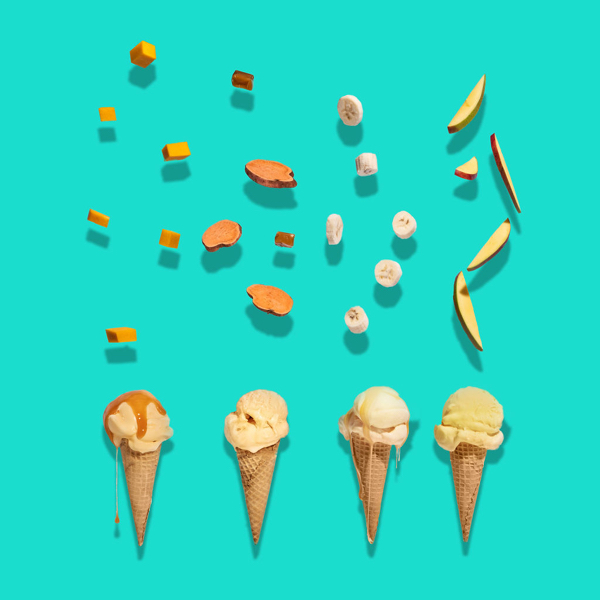 Thank you to Yum Actually for sponsoring today's post: 10 Sneaky Ways to Get Your Kids to Eat More Veggies and Fruits!
Got kids that are picky eaters? Or do they simple refuse to eat their veggies and fruits when mealtime comes around? I know how tricky this can be, especially when all they want are snacks and dessert!
Not to worry, though. These 10 Sneaky Ways to Get Your Kids to Eat More Veggies and Fruits will show you the easiest (and tastiest!) ways to add more healthy foods into your children's lives!
From sneaking more veggies and fruits into your child's favorite meals and snacks, to indulging in Yum Actually's decadent fruit and veggie ice creams, there are so many clever ways to add more healthy foods into your child's life.
So, are you ready to get started? Here's what you need to do…
10 Sneaky Ways to Get Your Kids to Eat More Veggies and Fruits
#1: Sneak Raisins or Cranberries into Trail Mix
Trail mix is one of those snacks that is so versatile, protein-rich, and loved by just about everyone… including kids! Whether you're on a road trip, out hiking, or need a fun snack for the weekend, trail mix is perfect for kids and adults alike.
Here's the thing, though: when you add raisins or cranberries into trail mix, you can easily sneak in an extra fruit into your child's diet. Give it a try!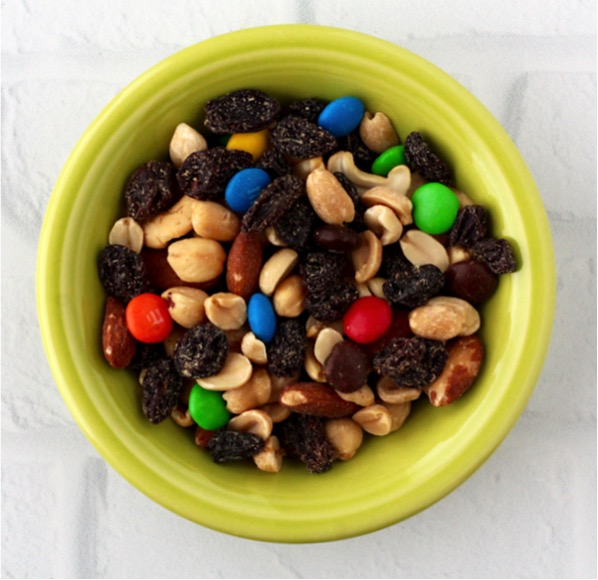 #2: Add Bell Peppers and Onions to Tacos & Cheese Quesadillas for a Yummy Meal
Just about nothing beats a warm, savory taco or cheese quesadilla, so why not add veggies, especially sliced bell peppers and grilled onions to the mix? It actually tastes delicious, and I know your kids will love it, too!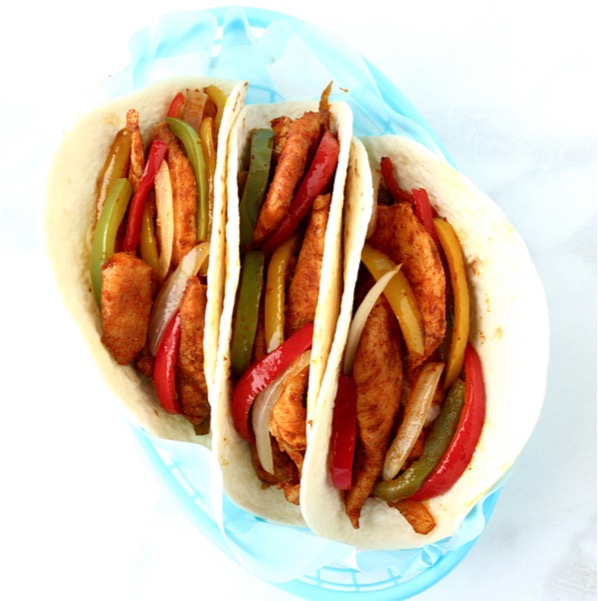 #3: Sneak More Veggies Into Goulash and Soups
Have a favorite soup or goulash that you make once a week? Simply try adding chopped or diced potatoes, bell peppers, onions, tomatoes, or your child's favorite vegetable into the meal. The smaller you dice or chop the veggies, the more likely they are to be eaten. 😉
Seriously, this is such an incredibly easy way to not only to sneak more veggies into your child's meals, but also upgrade the flavor!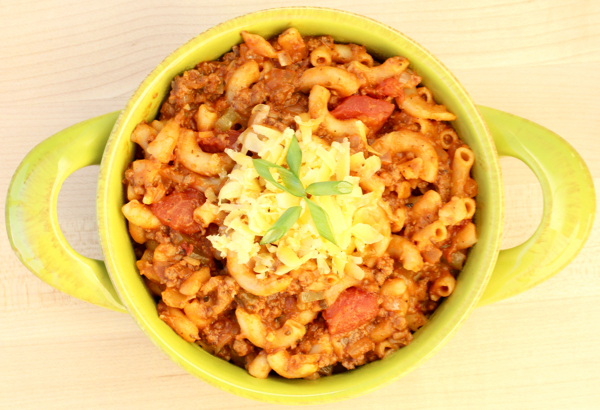 #4: Serve Veggies With Ranch for a Snack or at Dinner
This goes without saying… many bland vegetables become edible, and AMAZING, with ranch!
Seriously, broccoli, celery, and carrots taste excellent dipped in ranch. This is an excellent appetizer or snack idea, and it certainly beats the unhealthy alternatives. When those little tummies are growling, try offering this as a first choice.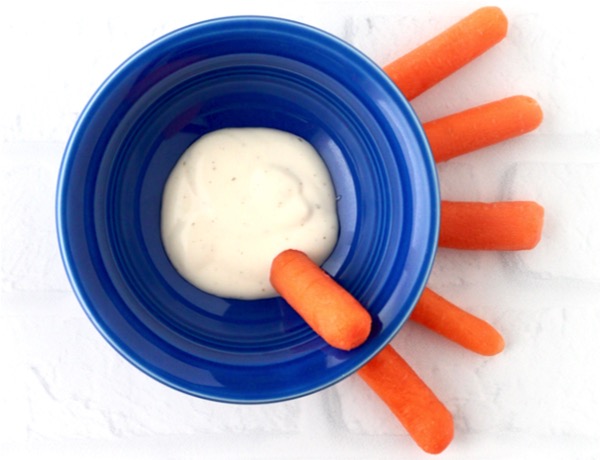 #5: Mash Cauliflower and Mix it With Mashed Potatoes
Mixing a little mashed cauliflower into your mashed potatoes is an excellent way to seamlessly blend a veggie into your child's meal.
Simply put the cauliflower into a pot with water, and heat on the stove for 8-10 minutes, or until they become soft and tender. Then, blend the cauliflower with some water to create a creamy paste. Mix the paste with your mashed potatoes, and you've got a much healthier version of mashed potatoes! How easy is that?!?
#6: Serve More Side Salads with Dinner
If you want your kids to have more vegetables, serving more side salads throughout the week with dinner is one of the easiest ways to do so. At the bare minimum you get lettuce, and can add carrots, peppers, tomatoes, or any vegetables your child likes.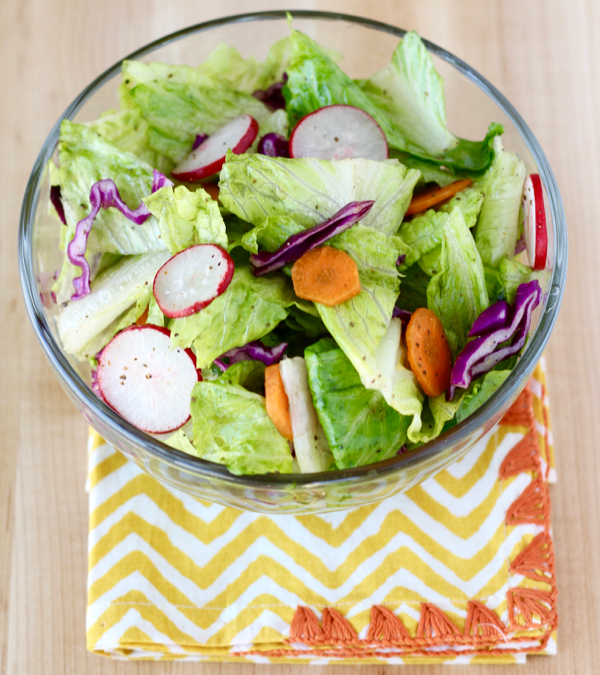 #7: Bake Veggies Into Casseroles
Just like soups and goulashes, many baked dinners taste great with chopped vegetables. Consider adding diced tomatoes and peppers to your enchiladas, and broccoli pieces or diced onions to casseroles. This is such a tasty trick to add both flavor and veggies to your meals!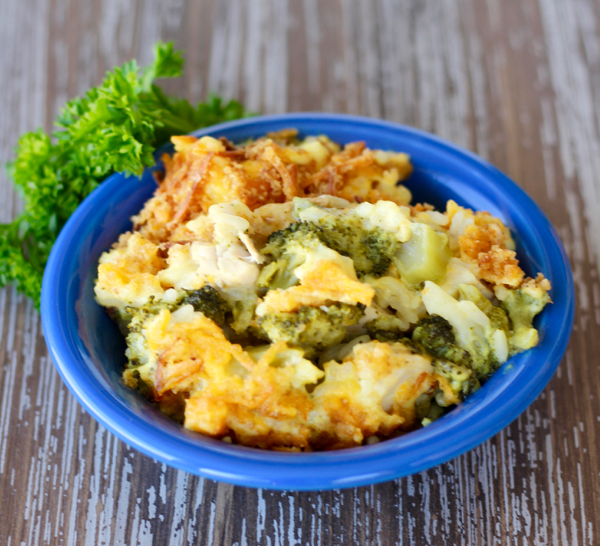 #8: Add Strawberry or Banana Slices to Cereal
Another sneaky ways to get your kids to eat more veggies and fruits is simply to have them add banana slices or strawberry slices into their cereal every morning. It's fast, easy, and so delicious!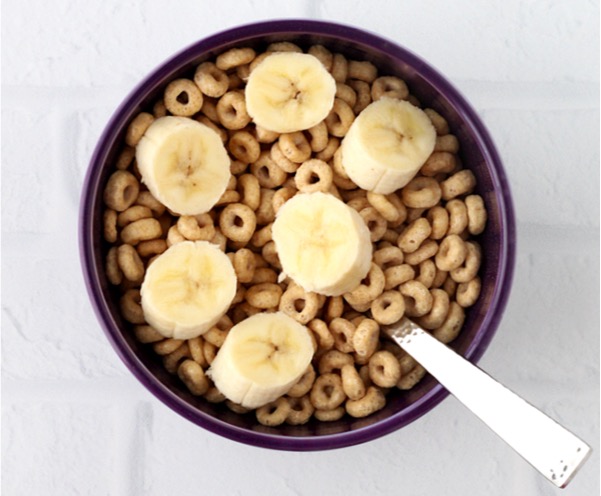 #9: Serve Shredded Carrots over Meals and Sneak Carrot Puree into Pasta Sauce!
Shredded Carrots make an excellent topping for many meals and sides including salads, casseroles, chicken and rice, and so much more! You can even add carrot puree to tomato based pasta sauces, and no one will ever know! And again, the smaller you shred the carrots, the more likely your kids will be to eat them – especially the picky eaters.
#10: Indulge in Yum Actually Ice Cream
Best of all, why not try ice cream that has delicious fruits and vegetables mixed into it?
Yum Actually was founded by Nicole Frankel, a mother of three, after like so many parents, struggled to get her young daughter to eat fruits and vegetables. She then turned fruits and veggies into something she knew her daughter wouldn't refuse: ice cream. After taking a few bites of the sweet potato ice cream, she said: "it's yum actually!" The business name and concept were subsequently developed.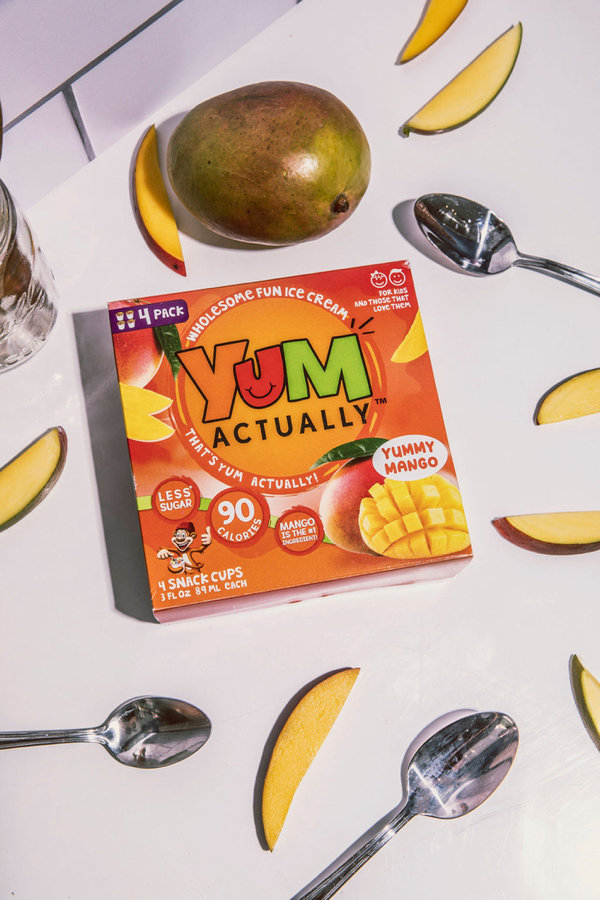 From the rich and decadent Caramel Sweet Potato flavor to the simply downright irresistible Yummy Mango, there's a flavor every kid will love!
The four tasty flavors Yum Actually offers are:
Mango
Sweet Potato & Caramel
Banana & Honey
Butternut Squash & Butterscotch
All flavors use a fruit or vegetable as the main ingredient, have less sugar than other ice creams, and even contain essential vitamins and nutrients!
This is by far the best and easiest way to sneak more fruits and veggies into your child's diet. When dessert time rolls around, they'll be begging for this wholesome, fun ice cream!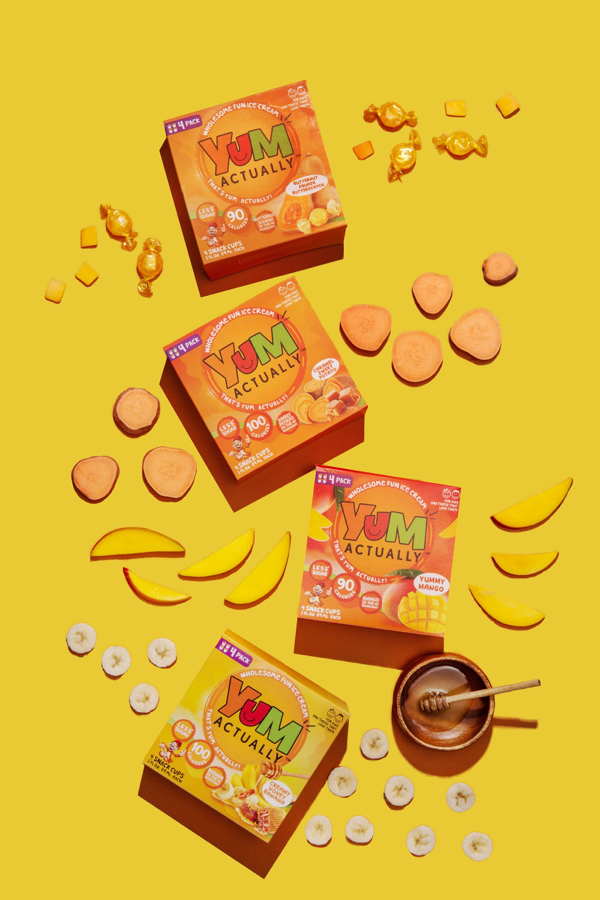 So, what are you waiting for? Go learn more about Yum Actually, and get yours here at: YumActually.com