I may get
paid
for ads or purchases made through links in this post.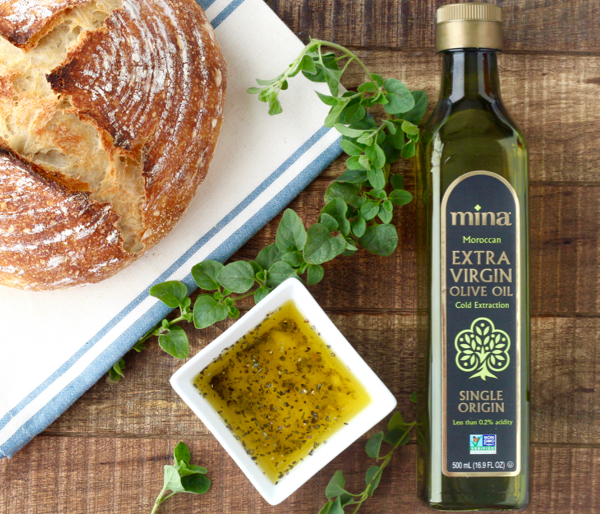 A big thank you to Mina for sponsoring today's post and Bread Dipping Oil Recipe!
On the hunt for a savory new bread dip to try? This delicious Bread Dipping Oil Recipe can be made in less than 5 minutes, and is such a simple way to elevate your dinner at home… restaurant style!
With just 6 delicious ingredients, making this simple-yet-elegant dipping sauce is so easy. What truly makes it work, however, is Mina Extra Virgin Olive Oil. With olives sourced from one farm, and later cold-extracted to ensure the highest quality of flavor in the olive oil, Mina's rich olive oil is what really makes this healthy dip irresistible!
So, what are you waiting for? Keep reading to see how to make your own olive oil balsamic bread dipping oil and learn more about Mina…
Bread Dipping Oil Recipe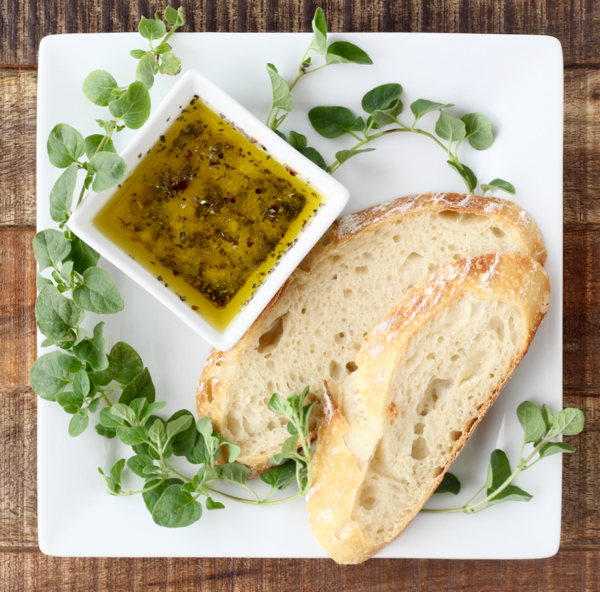 Bread Dipping Oil Recipe
Ingredients
1/4

cup

Mina Extra Virgin Olive Oil

cold extraction

1

tbsp.

Balsamic Vinegar

1/8

tsp

Basil

1/8

tsp

Oregano

1/8

tsp

Garlic

minced

2

tsp

Grated Parmesan Cheese
Instructions
Add Garlic, Basil, Oregano, and Parmesan Cheese to shallow dish, and spread out evenly.

Pour Olive Oil over ingredients in your dish.

Then, drizzle Balsamic Vinegar on top of Olive Oil.

Serve with a crusty slice of sourdough, or bread of your choice, and enjoy!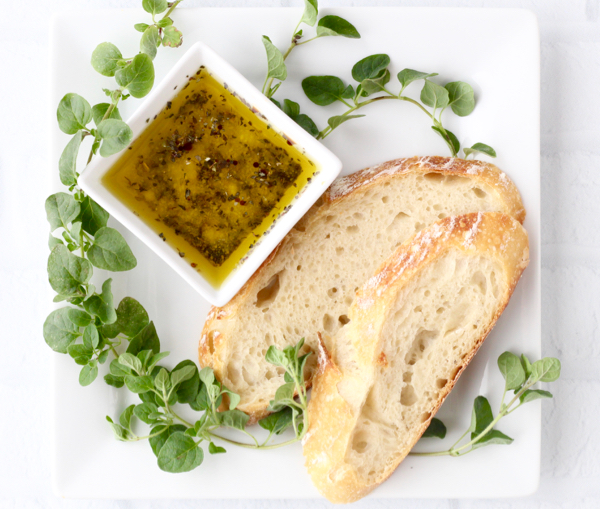 The great part about using Mina Olive Oil is, you always know you're getting an exceptionally delicious and high-quality product.
All of the olives come from just one farm in Morocco – which also happens to be the largest in the world. This is in sharp contrast to many olive oils from different companies, which source olive oils from a smorgasbord of countries and blend them together.
Also, the olives are cold extracted. The olives are centrifuged and produced in temperatures under 27 degrees celsius. By doing this, the maximum flavor, quality, and healthy benefits are preserved.
Purchase yours here.
Why You Should Also Try Shakshuka Sauce…
Shakshuka Sauce is an incredibly delicious and versatile sauce that is great for almost any occasion.
It consists of a highly-seasoned tomato sauce, along with roasted bell peppers, olive oil and various spices and herbs. It's perfect to use when making Shakshuka with poached eggs! Originating in Northwest Africa and later spreading around the world, Shakshuka has become a popular go-to sauce for breakfast or lunch. And I can assure you… it's so incredibly delicious!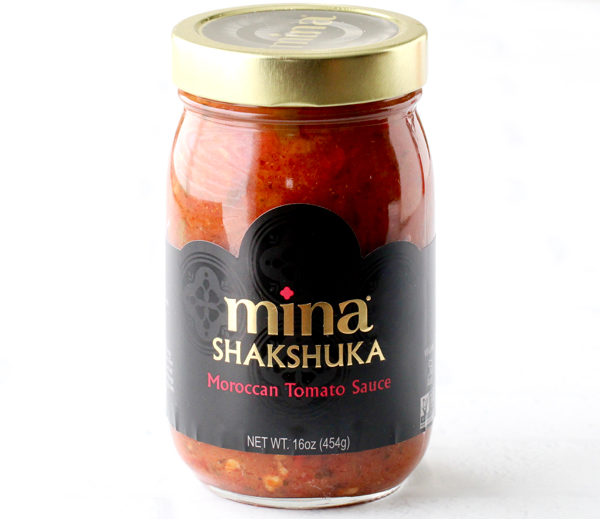 Their Harissa Sauce is Incredible, Too!
Now Harissa Sauce, on the other hand, is a red chili based sauce, kind of like sriracha but with garlic and olive oil as a base, in addition to red chillies.
This sauce, originally from Tunisia, makes an incredibly delicious alternative to other hot sauces. And with the olive oil base, it goes great with any Mediterranean based meal! It's delicious with couscous, and also great for spicing up meats, vegetables, rice, and pasta!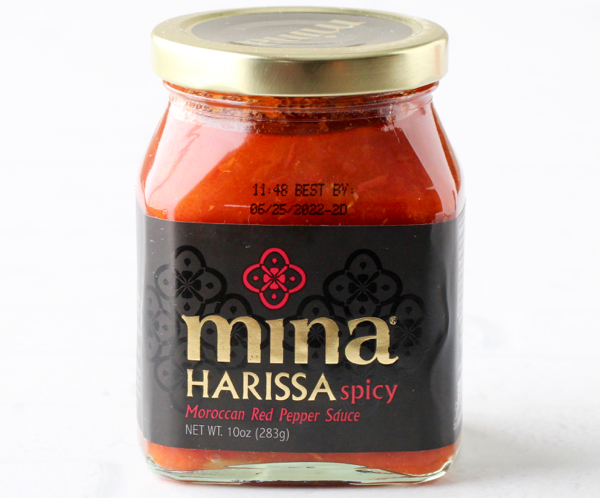 So, what are you waiting for? Go learn more and shop for your own tasty olive oil and sauces here at: Mina Foods