I may get
paid
for ads or purchases made through links in this post.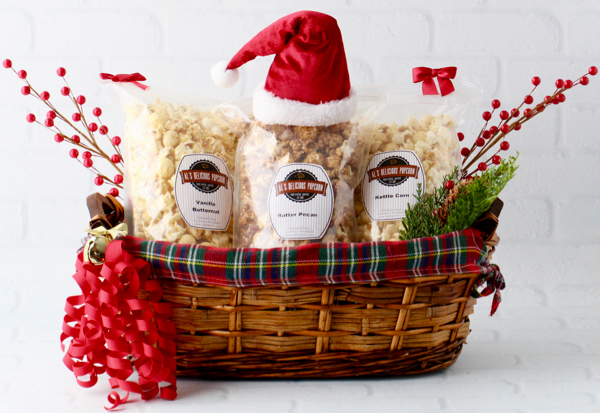 Thank you to Al's Popcorn for sponsoring today's post.
On the hunt for some delicious new snacks for movie night? Or are you looking for the perfect gift for the foodies on your list? I know you're going to love Al's Popcorn!
With 70+ delicious popcorn flavors, there really is something for everyone. You can choose from single-serve snack sized bags for party favors or snacks on-the-go, medium sized bags for binge-watching nights, or share bags which are great for the whole family!
You won't believe how many fun and outrageously delicious flavors they have! Keep reading to learn why I love Al's Popcorn, and you will too…
Why I Love Al's Popcorn (And You Will, Too!)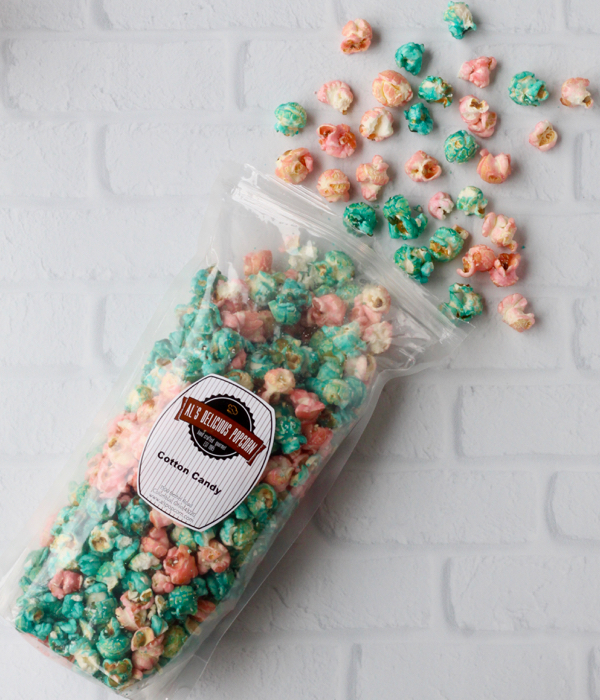 Love Variety? Choose From 70+ Flavors!
If you love variety, then you're seriously going to love trying some of the 70+ different flavors that Al's Popcorn has to offer!
Whether you opt for the sweet and irresistible cotton candy, the crave-worthy butter pecan, or the classic, all-American kettle corn, you're bound to find a flavor (or two, or three) that you love. Trust me… I have about 5 favorites!
If you're craving something savory, sweet, spicy, or salty… there's a flavor waiting for you!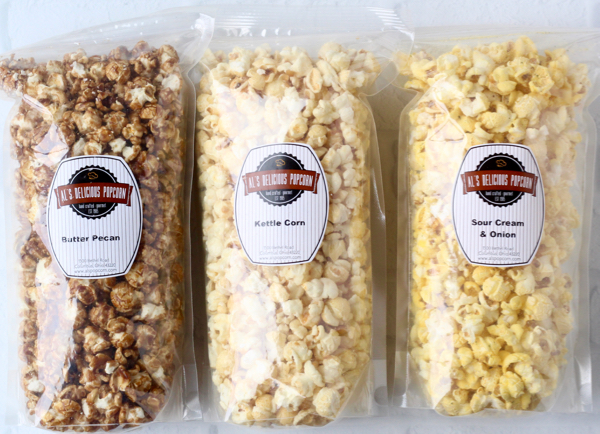 The Popcorn is Butter-Free and Always Fresh!
Another great thing is, of the 70+ popcorn flavors, 63 are Gluten Free and 33 are Vegan! On top of that, coconut oil, not butter, is used to pop the corn.
The popcorn is always made in small batches, and packaged in fresh bags. It isn't even made until after you place your order, so you know you're getting a fresh product every time!
Plus, with so many different flavors and more constantly being released, you always have something to look forward to!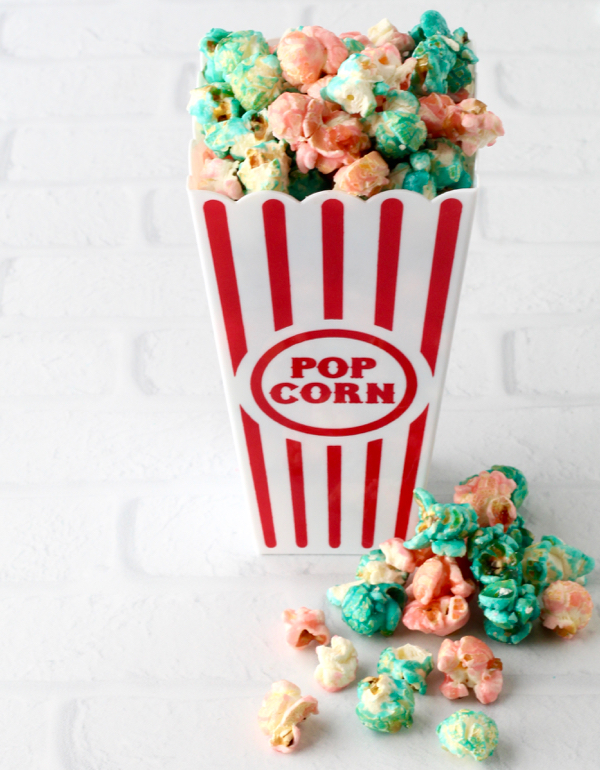 Just Pick Your Favorite Size!
When it comes to size, you can actually choose between three different sizes of bags: Favor, Snack, or Share.
Favor bags are single-serve, so they're great if everyone wants their own flavor, or if you want to prevent spreading germs at an event.
Snack bags are great for movie nights, or as an afternoon snack.
Share bags are perfect for the whole family or a group of friends.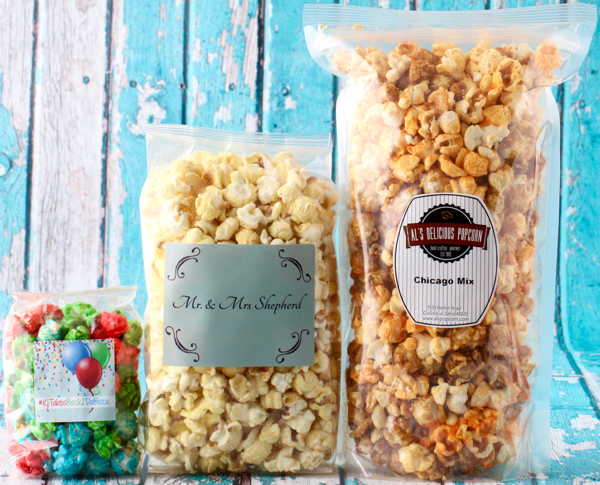 Create Customized Bags and Colors!
Did you know that you could even get customized business labels on your bags?
These are the perfect gift after a sales call, or such a thoughtful thank you gift for your employees or coworkers!
With such a wide variety of flavors, there's a perfect gift for everyone. Plus, if you order the butternut popcorn flavor, you can actually get custom colors on it, too, making it even more special!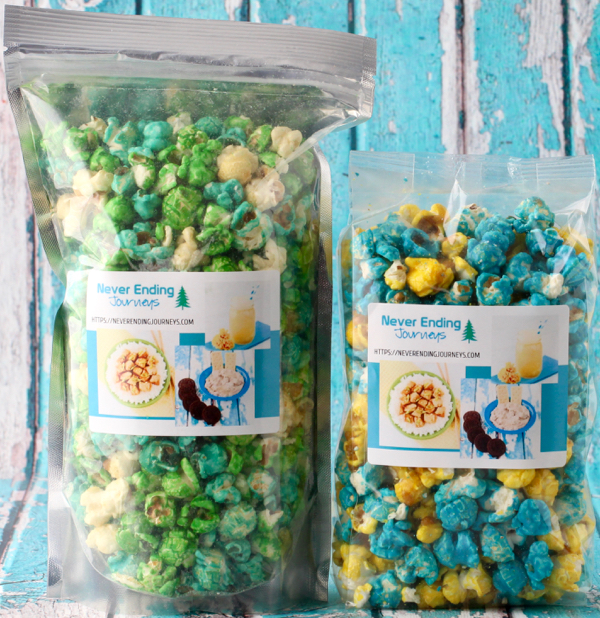 Give Gifts to Family, Friends, and Coworkers All Year Long!
Now, business events aren't the only time to gift a bag of popcorn. They also make terrific gifts for:
Christmas
New Year's
Birthdays
Baby shower favors
Wedding favors
And with custom labels, you can make the bags special for any occasion!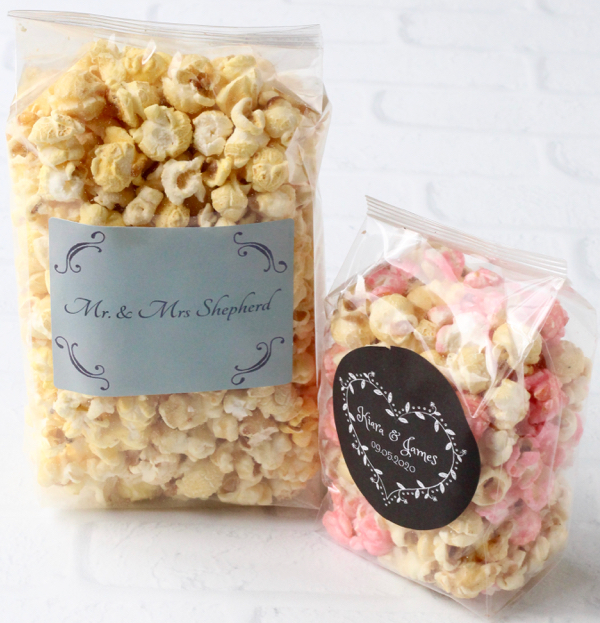 Al's Popcorn also makes a terrific stocking stuffer, too. I can't imagine a better way to wake up on Christmas morning than a delicious bag of butter pecan popcorn in my stocking!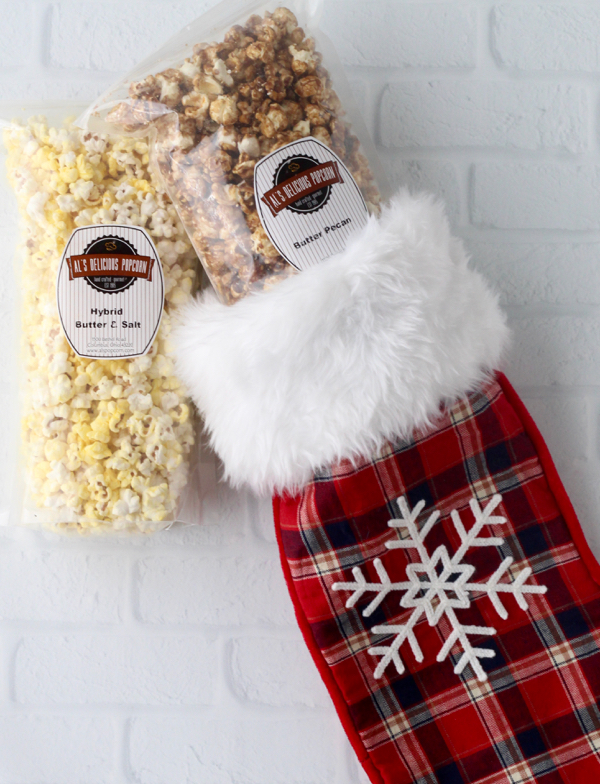 So, what are you waiting for? Go learn more and shop for your own tasty popcorn flavors here at: Al's Popcorn