I may get
paid
for ads or purchases made through links in this post.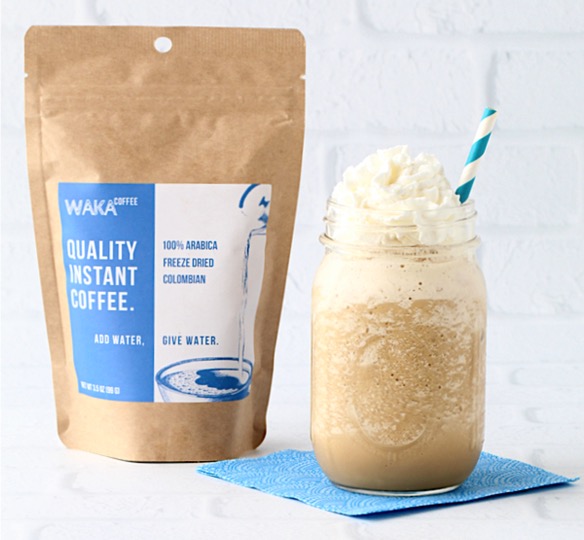 A BIG thank you Waka Coffee for sponsoring today's Frozen Coffee Slush Recipe!
Calling all coffee lovers: it's time to meet your new favorite drink! This Frozen Coffee Slush Recipe is the perfect blend of rich and smooth Waka Coffee flavors with a dash of sweetness, resulting in one irresistible drink!
The best part is, this refreshing and energizing coffee slushie only takes 3 Simple Ingredients to make. It doesn't get any easier than that!
So, are you ready to make your frozen coffee slush with instant coffee? Here's what you'll do…
Why I Love Waka Coffee
Now, you may be wondering, "Why should I try Waka Coffee?"
I've tried quite a few different instant coffee brands over the years, but none of them beat the delicious flavor that Waka Coffee has. The reason why Waka Coffee tastes so great is because you're drinking coffee-shop quality coffee with every sip!
What is the Best Blend of Coffee?
Now, most instant coffee brands use cheaper Robusta beans in their coffee. However, most coffee shops use higher-quality Arabica beans. Robusta beans lack the amount and depth of flavor that Arabica beans have. What I love is that Waka Coffee only uses Arabica beans… meaning you're going to end up with top-notch flavor in every cup!
With Waka Coffee, you can choose between a wonderful variety of Colombian, Indian, and Kenyan blends, which all have their own unique flavors. And if you're looking for something fun and different, they even offer instant Japanese Matcha, too!
How Does Instant Coffee Work?
Instant Coffee is actually much easier to use than regular coffee grounds. Rather than waiting for a whole pot to brew, you simply dump the packet of granules into a glass, add hot water, stir, and you're set to go!
So in less than a minute, you'll end up with a high quality, coffee-shop style coffee… for a fraction of the cost!
How Should I Use Instant Coffee?
Now in addition to having fabulous flavor, there are so many more fun ways to use Waka Instant Coffee Packets! They're perfect for busy on-the-go days, and make a wonderful addition to your travel essentials bag, too! Some of my favorite ways to use these packets are…
At Home when I'm in a hurry
At My Desk for Work
Traveling + Road Trips
Camping
Hiking in the Backcountry
You can even use Waka Instant Coffee as a flavor boost when baking things like…
Brownies
Chocolate Chip Cookies
Cinnamon Rolls
Coffee Cake
Glazed Donuts
Granola
and Tiramisu!
So as you can see, there are so many fantastic ways to use instant coffee. The creative options for where you can use it, and how you can use it, really are endless!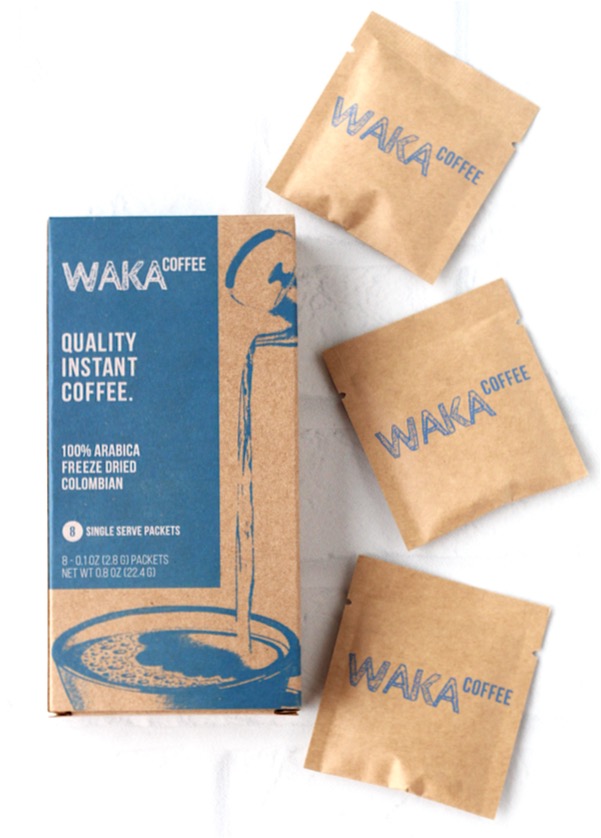 Add Water, Give Water
Plus, when you buy Waka Coffee, you know you're buying into a good cause. They donate 4% of their profits to charity, supporting clean water initiatives around the world.
Frozen Coffee Slush Recipe
Using Waka Coffee's Instant Freeze Dried Colombian Coffee, I was able to create this delicious Frozen Coffee Slush Recipe (below), and it really was Waka Coffee that made the taste off-the-charts! Give the recipe a try… I know you'll love it, too!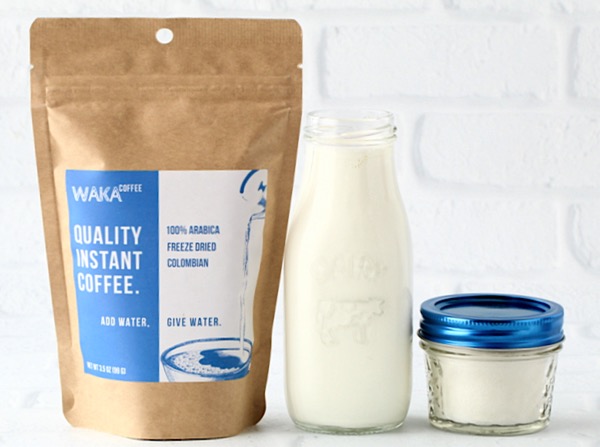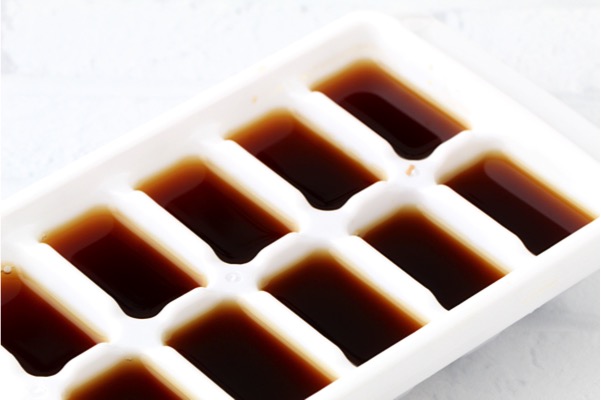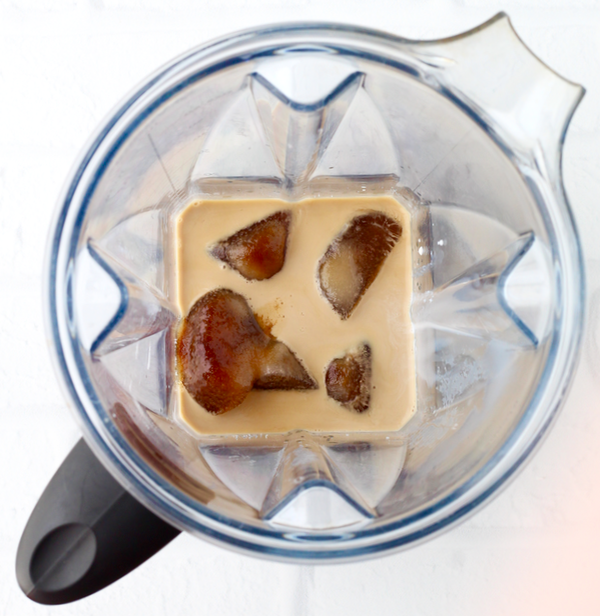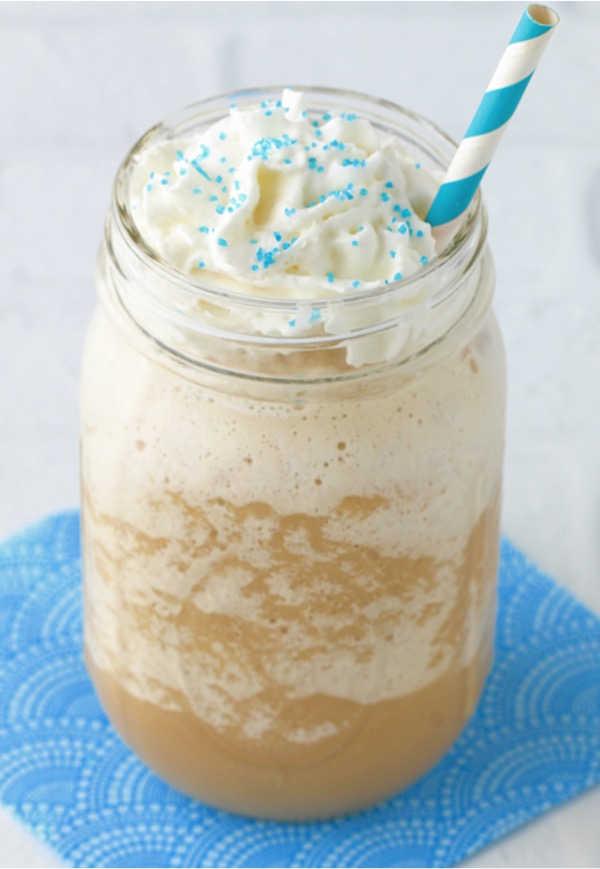 Frozen Coffee Slush Recipe
Ingredients
1.5

Cups

Medium Roast Waka Colombian Instant Coffee

3

tbsp

Half and Half

2

tbsp

Sugar
Instructions
Pour 3 tsp Instant Coffee into large glass and set aside.

Bring 12 oz. of water to a gentle boil, and pour over instant coffee granules in glass, then stir until well combined.

Now place 1/3 cup of your brewed Coffee in the refrigerator.

Pour remaining brewed Coffee into an ice-cube tray, and place in the freezer for a minimum of 4 hours, or until completely frozen.

Once coffee cubes are frozen, transfer 1/2 of them into a blender.

Add Chilled Coffee, Half and Half, and Sugar into blender, and blend well.

Then add remaining frozen Coffee Cubes to blender, and continue blending until well combined.

Serve immediately, top with Whip Cream if you'd like, and ENJOY!
Here's What You'll Need to Make This Frozen Coffee Slush Recipe: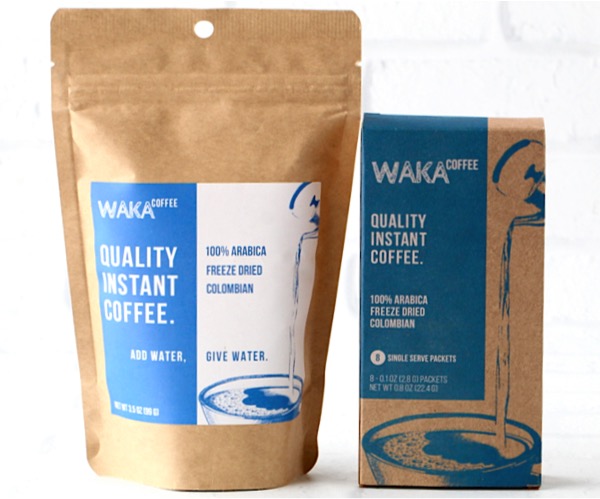 So, what are you waiting for? Go learn more and pick up some delicious instant coffee to use at home, on-the-go, and in your baking here: Waka Coffee.com.