Mexican Crinkle Cookie Recipe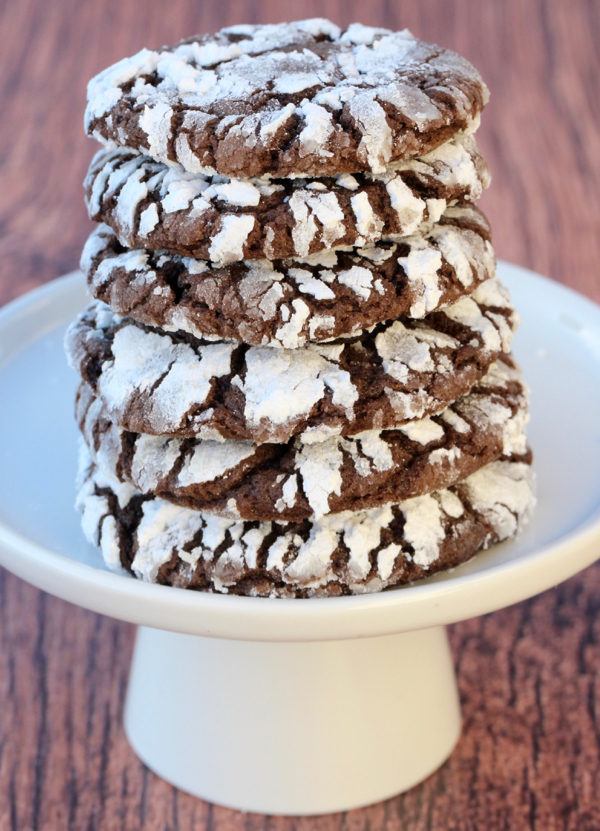 Author:
Never Ending Journeys
1 Box (15.25 oz) Betty Crocker Chocolate Fudge Cake Mix
2 Eggs
½ Cup Canola Oil or Vegetable Oil
2 tsp Cinnamon
⅛ tsp Cayenne (or ¼ tsp is you're feeling wild :) )
¾ Cup Powdered Sugar
Mix Cake Mix, Eggs, Oil, Cinnamon, and Cayenne together until thoroughly combined.
Refrigerate dough for approx. 1 hour.
Line Parchment Paper on Cookie Sheets.
Preheat Oven to 350 degrees.
After dough is chilled, roll into tablespoon size balls.
Roll each ball in powdered sugar, until each one is well coated.
Transfer dough balls to cookie sheet.
Bake for approximately 7 minutes, or until done. Enjoy!
Recipe by
Never Ending Journeys
at https://neverendingjourneys.com/2018/11/04/mexican-crinkle-cookie-recipe/