Mexican Chocolate Chip Cookies Recipe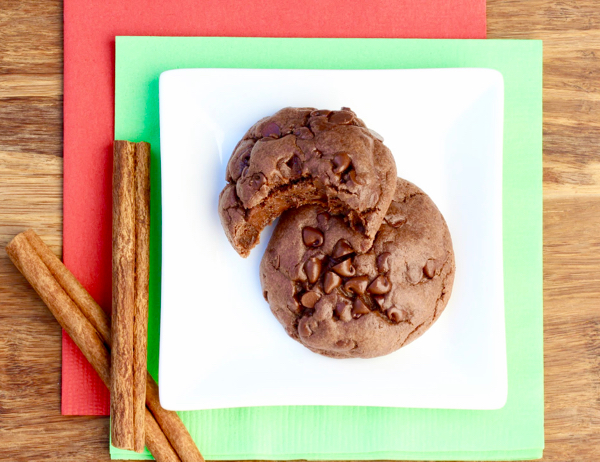 Author:
Never Ending Journeys
15.25 oz (1 box) Betty Crocker Milk Chocolate Cake Mix
1.5 cups Mini Chocolate Chips
2 Eggs
½ Cup Canola Oil or Vegetable Oil
1 tsp Cinnamon
⅛ tsp Cayenne
Mix Cake Mix, Eggs, and Oil together in a large bowl.
Stir in Mini Chocolate Chips with spoon.
Chill dough in refrigerator for 1 hour.
Preheat oven to 350 degrees.
After dough has chilled, roll cookie dough into balls, then place on nonstick cookie sheets.
Bake for 7 – 9 minutes, or until done. Enjoy!
Recipe by
Never Ending Journeys
at https://neverendingjourneys.com/2017/10/29/mexican-chocolate-chip-cookies-recipe/