Butterscotch Chocolate Chip Cake Mix Cookies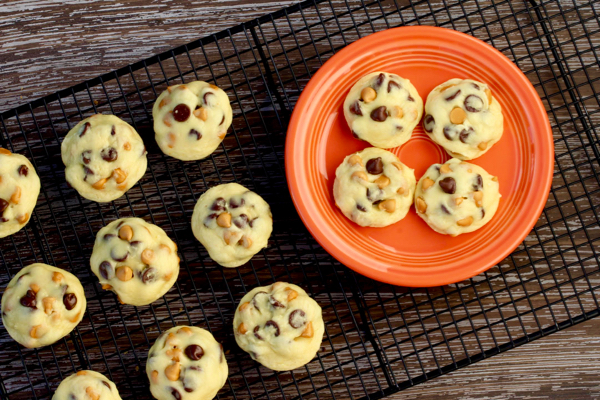 Author:
Never Ending Journeys
15.25 oz (1 box) Betty Crocker Butter Recipe Yellow Cake Mix
1¼ cup Nestlé Butterscotch Morsels
2 Eggs
1¼ cup Nestlé Semi-Sweet Morsels
½ cup Canola Oil or Vegetable Oil
Mix Cake Mix, Eggs, and Oil together in large bowl, and beat well.
Stir in Butterscotch Morsels and Chocolate Chips with spoon.
Chill dough in refrigerator for 1 hour.
Preheat oven to 350 degrees.
After dough has chilled, roll cookie dough into balls, then place on nonstick cookie sheets.
Bake for 7 – 9 minutes, or until done.
Recipe by
Never Ending Journeys
at https://neverendingjourneys.com/2017/08/06/butterscotch-chocolate-chip-cookies/