Crockpot Chicken Marinara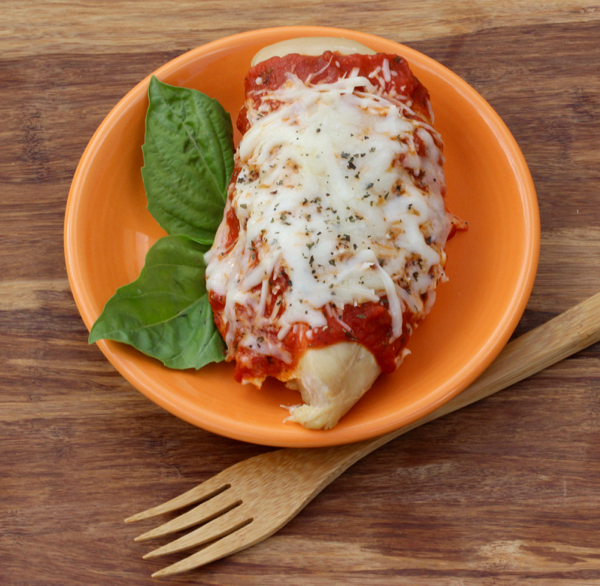 Author:
Never Ending Journeys
4 boneless skinless Chicken Breasts
24 oz. Classico Parmesan and Romano Pasta Sauce
½ cup shredded Mozzarella Cheese
½ cup shredded Parmesan Cheese
2 tsp. dried Basil
½ tsp. dried Oregano
1½ tsp. Onion Powder
1½ tsp. Garlic Salt
Place chicken in Crockpot.
Cook chicken on HIGH for 3 hours, or on LOW for 6 hours, covered.
After 3 hours on HIGH, or 6 hours on LOW, drain juices from Crockpot.
Mix Classico, Garlic Salt, Onion Powder, Basil, and Oregano together thoroughly in medium bowl, then evenly pour mixture over Chicken in Crockpot.
Evenly sprinkle Mozzarella and Parmesan Cheese over Chicken.
Cook for 30 more minutes on HIGH, or until done, covered.
Serve with a side of pasta and enjoy!
Recipe by
Never Ending Journeys
at https://neverendingjourneys.com/2016/10/16/crockpot-chicken-marinara/