Satisfy your sweet citrus cravings with this Lemon Garlic Pork Chops Recipe!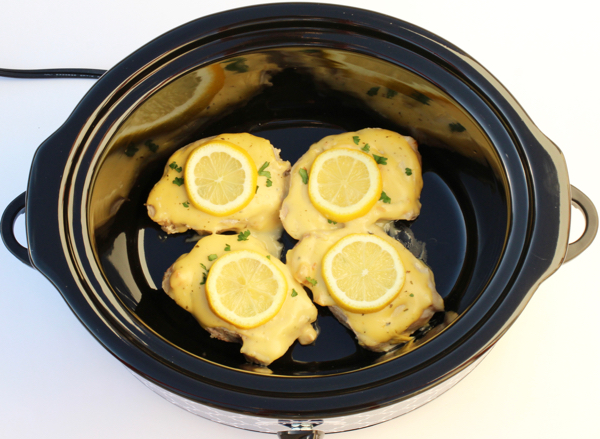 Is your weeknight dinner menu in need of a dash of fun?  This Lemon Garlic Pork Chops Recipe packs the perfect punch of flavor!  The savory garlic and lemon cream sauce are downright irresistible!  It's one of those dinners you'll want to make again and again!
Did I say it's only 5 ingredients?  How easy is that?!
Are you ready to begin making some epic pork chops?  Here's what you'll need…

Lemon Garlic Pork Chops Recipe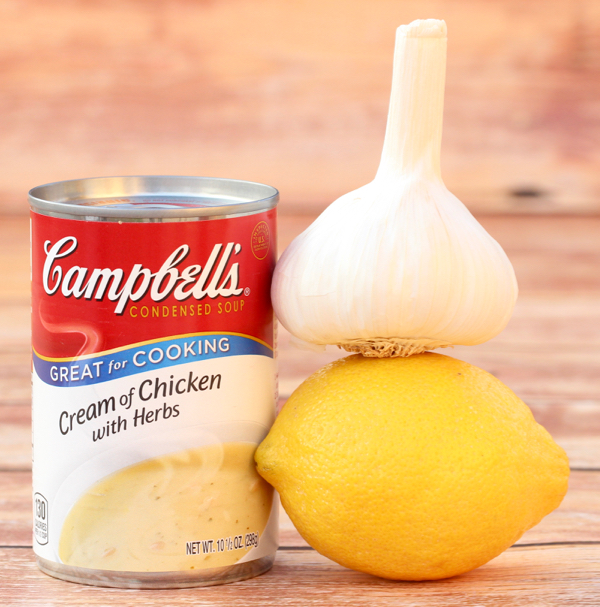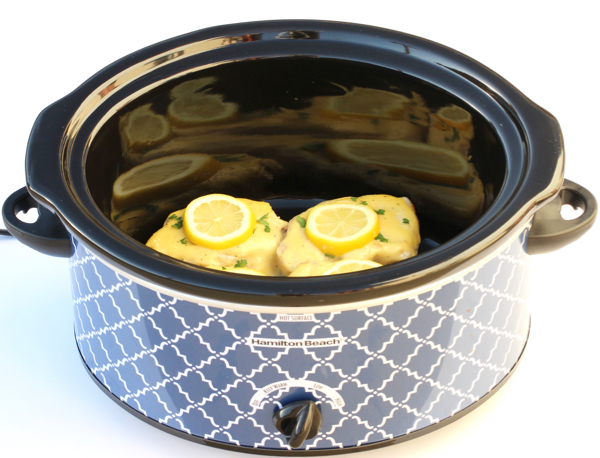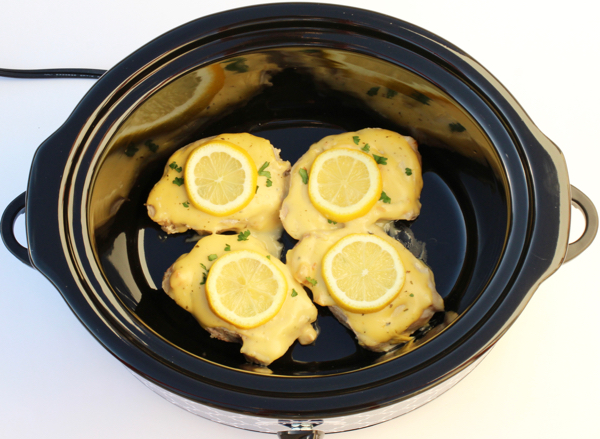 Crockpot Garlic and Lemon Pork Chops Recipe! (5 ingredients)
Prep time:
Cook time:
Total time:
Ingredients
4 Center Cut Boneless Pork Loin Chops (about 1½ – 2 lbs)
2 Cloves Garlic, minced
2 tbsp fresh squeezed Lemon Juice
1 can Cream of Chicken Soup with Herbs (10½ oz.)
1 can Chicken Broth (14½ oz.)
Instructions
Pour can of Chicken Broth into crockpot.
Place Pork Chops in crockpot, and cook on LOW for 3½ hours. [covered]
After cooking for 3½ hours on LOW, drain juices.
Combine Cream of Chicken Soup, Garlic, and Lemon Juice in medium bowl, and stir well.
Pour mixture over Pork Chops, and cook on LOW for 30 more minutes [covered], or until done. Enjoy!
Here's What You'll Need to Make This Recipe:



Looking for more delicious crockpot dinners??  Check out my favorites below…
This mouthwatering Glazed Pork Tenderloin Recipe is such a yummy dinner to add to your menu this week!  Plus, it has a secret ingredient you'll never guess!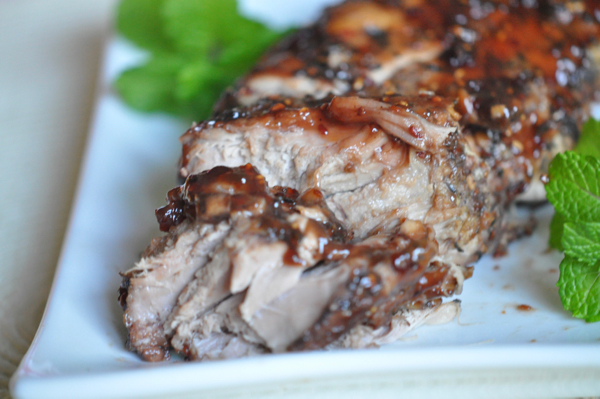 Looking to jazz up your ordinary weeknight dinner?  With just the right amount of sweet and tangy, this Crockpot Honey Mustard Pork Chops Recipe delivers the perfect one-two punch of deliciousness!  Friend and family-approved, you've just found yourself another EASY weeknight dinner to add to your menu!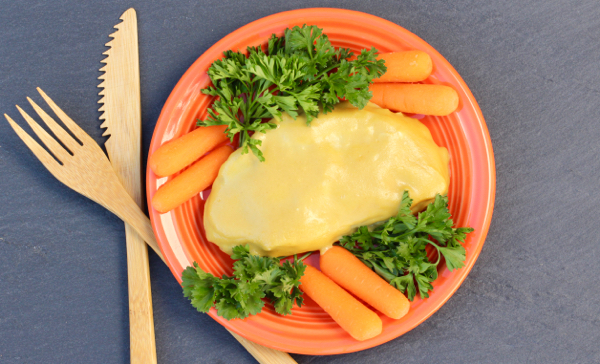 On the hunt for an easy and delicious dinner to add to your menu this week??  This Crockpot Olive Garden Chicken is so simple to make, and sure to become a fast family favorite!  The best part is that it's only 3 Ingredients!  Talk about easy!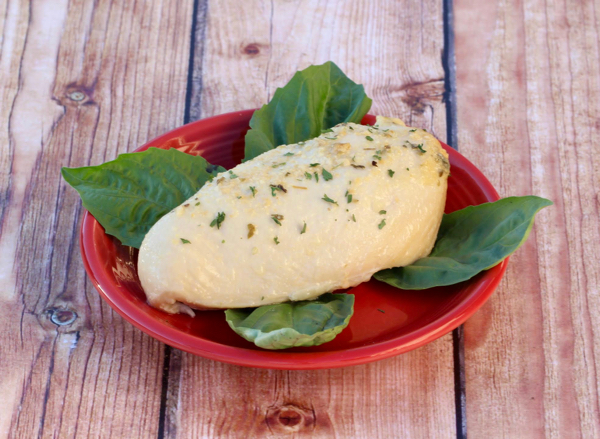 Looking to add a delicious Italian flair to your dinner this week??  This easy Crockpot Chicken Marinara recipe is such a fun and easy way to jazz up your weeknight menu!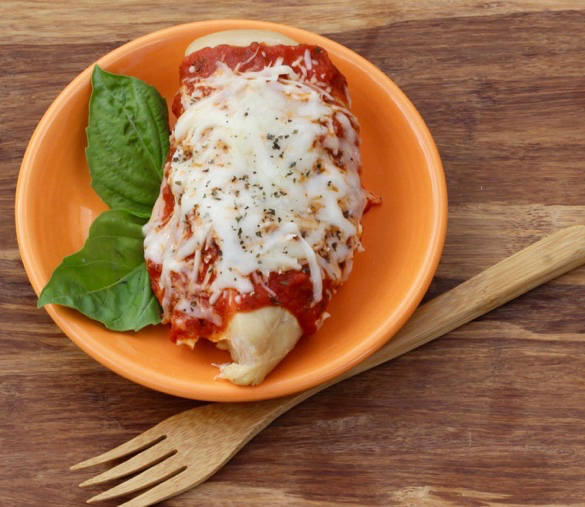 Looking for a delicious dinner recipe to add to your menu this week?  This Crockpot Salsa Verde Chicken Recipe is so easy to make, and is sure to satisfy those Mexican food cravings!  Skip the Taco Tuesday, and go Crockpot crazy instead.  Seriously… your taste buds will thank you!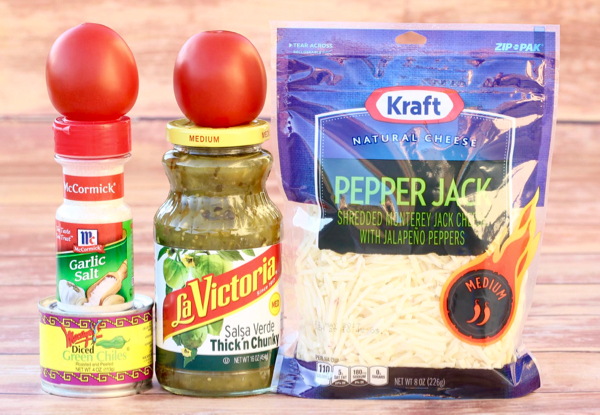 Don't miss out!  Follow along with Never Ending Journeys for more genius Travel Tips and easy Recipes!