It's time to meet your new favorite desert!  This Black Forest Dump Cake Recipe is just 3 ingredients and 110% delicious!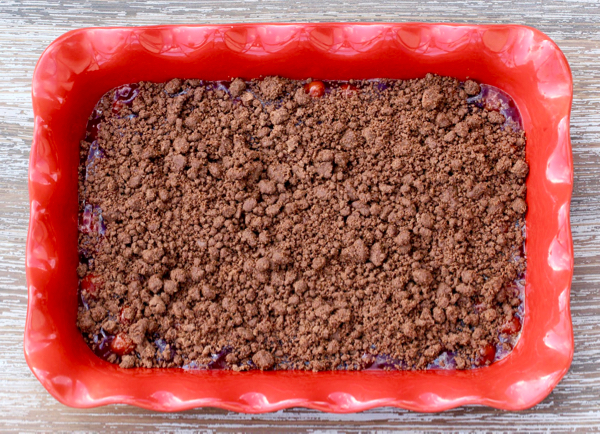 Looking for another Easy Dessert Recipe??
There's nothing that satisfies a craving for gooey chocolate cherry deliciousness better than this Easy Black Forest Dump Cake Recipe!  From your holiday parties to weeknight desserts, it seriously hits the spot every single time!
This easy chocolate cherry cake is better than granny's… and about as simple as dessert gets!  The best part?  It's just 3 Ingredients!
Ready to start baking??  Here's what you'll need to make your Black Forest Dump Cake…

Black Forest Dump Cake Recipe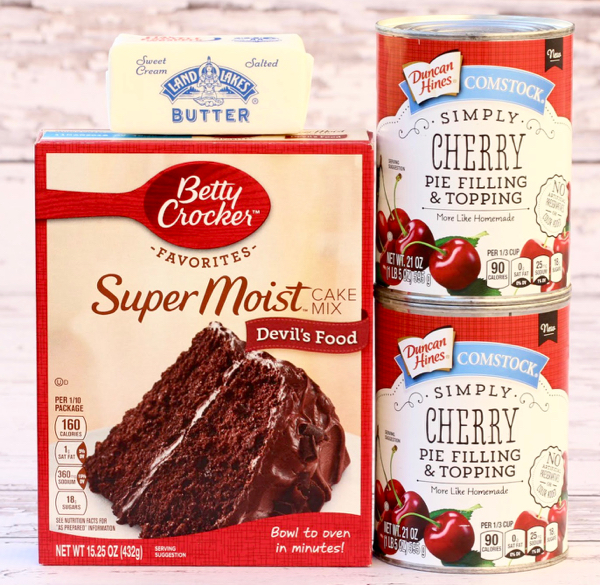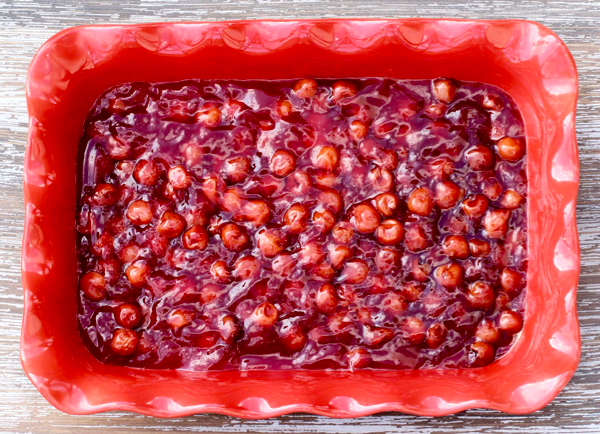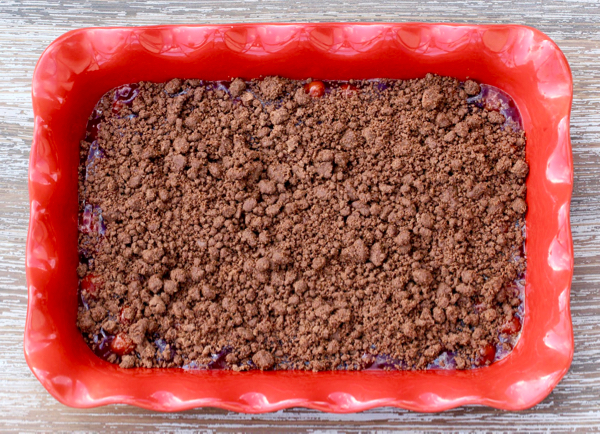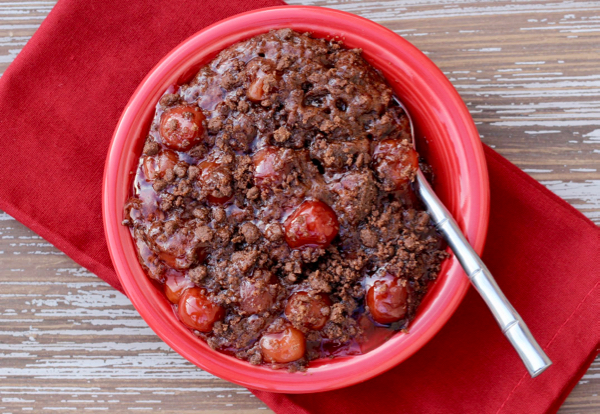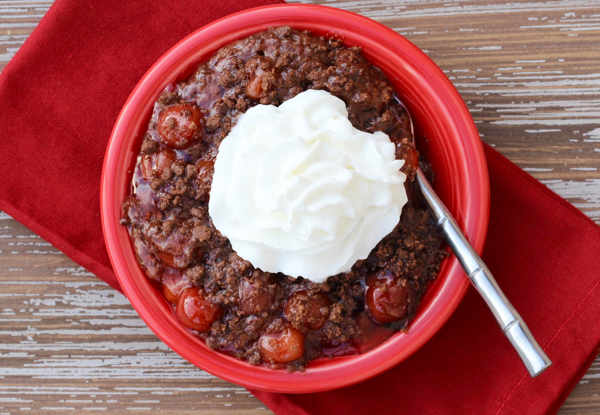 Black Forest Dump Cake Recipe
Prep time:
Cook time:
Total time:
Ingredients
1 box Betty Crocker Devil's Food Cake Mix (15.25 oz)
2 21-oz cans Cherry Pie Filling
1 Stick Butter, melted (8 tbsp)
Instructions
Preheat your oven to 350 degrees.
Spray inside of 9×13 Casserole Dish with non-stick cooking spray.
Empty cans of Cherry Pie Filling into the bottom of the Casserole Dish, and then spread out evenly.
In medium mixing bowl, combine dry Cake Mix and melted Butter, and stir until a crumbly consistency. (break up any large chunks into small crumbles with a spoon)
Pour cake crumble mixture over cherries in Casserole Dish, and then spread out evenly.
Bake for 30 minutes, or until edges are hot and bubbly.
Serve with Ice Cream or Whip Cream. Enjoy!
Yum
Here's What You'll Need For This Recipe: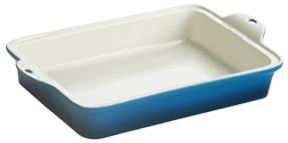 Looking for more delicious cake recipes??  Check out these favorites below…
On the hunt for the perfect Fall Dessert? This Apple Spice Dump Cake Recipe is so easy to make and 110% delicious! It's the perfect grand finale to tonight's dinner! Did I mention just 4 ingredients??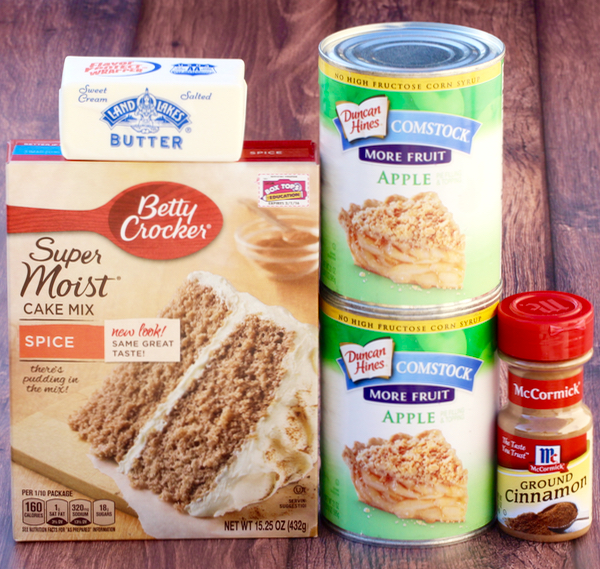 Looking for a crave worthy Dessert recipe??  This Easy Cherry Dump Cake Recipe is sure to satisfy any taste buds, perfect for parties or just an after-dinner family dessert!  The best part?  It's only 3 Ingredients!  Woohoo!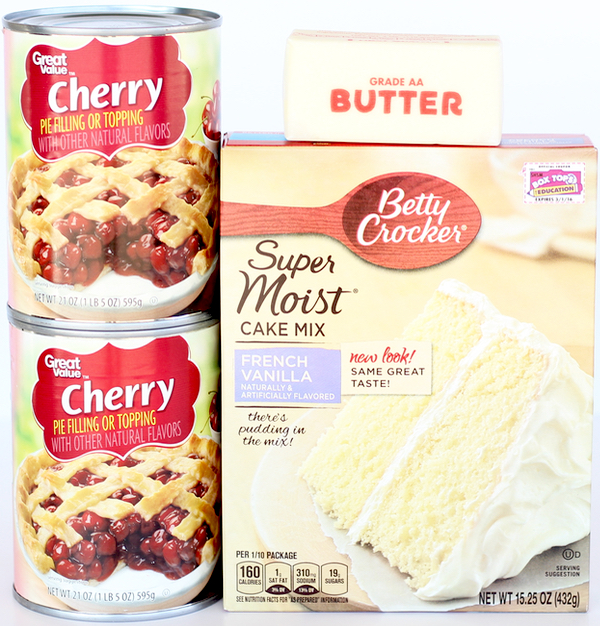 Get ready to make some delicious blueberry memories with this Easy Blueberry Dump Cake Recipe!  The forecast for today is hot and gooey blueberries… YUM!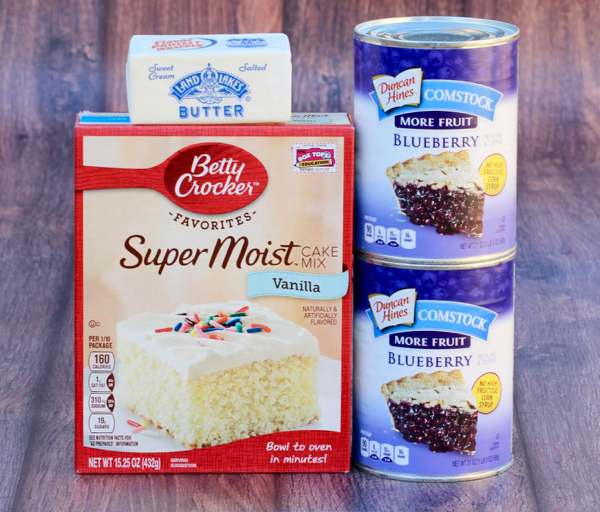 Don't miss out!  Follow along with Never Ending Journeys for more fun Travel Tips and Recipes!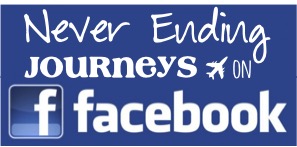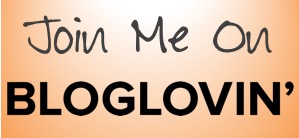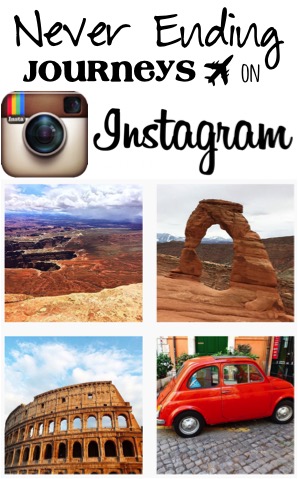 Have YOU ever tried Black Forest Dump Cake before?
Leave a comment & share!