Calling all chocolate, coconut, and pecan lovers!  These German Chocolate Cake Mix Cookies are the ultimate in deliciousness!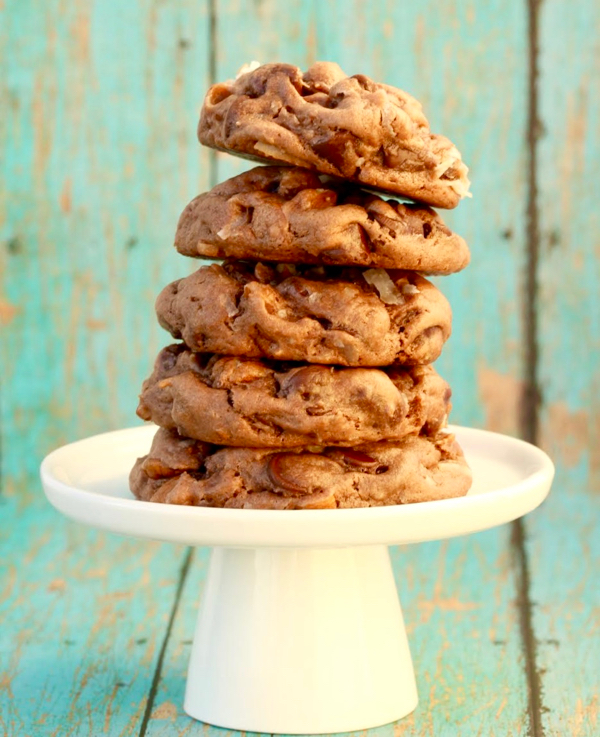 Craving some sweet chocolatey coconut pecan deliciousness?  It's time to meet your new favorite cookie!  These German Chocolate Cake Mix Cookies are so easy to make, and such a delicious Dessert for any occasion!
Let's start baking some decadent cookies…
German Chocolate Cake Mix Cookies
Related: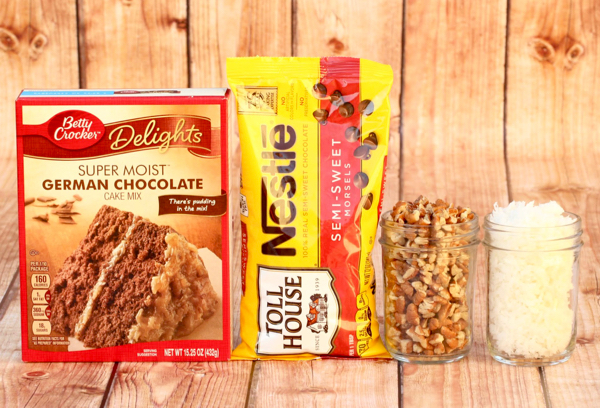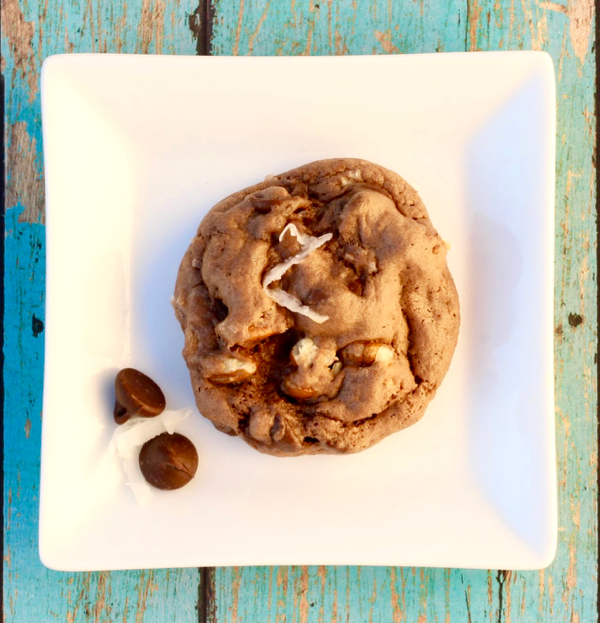 German Chocolate Cake Mix Cookies Recipe
Prep time:
Cook time:
Total time:
Ingredients
1 box Betty Crocker German Chocolate Cake Mix (15.25 oz.)
½ cup Vegetable or Canola Oil
2 Eggs
1 cup Pecan Pieces
1 cup Flaked Coconut
1 bag Nestlé Semi Sweet Chocolate Chips (12 oz.)
Optional: Pillsbury Coconut Pecan Frosting (15 oz.)
Instructions
Mix together Cake Mix, Oil, and Eggs in large bowl with mixer.
Add in Pecan Pieces, Flaked Coconut, and Chocolate Chips, and stir well with spoon.
Refrigerate dough for approx. 1 hour.
Preheat oven to 350 degrees.
Shape dough into balls, place on nonstick cookie sheet and bake for 7-10 minutes, or until done.
Allow cookies to cool, then top with optional frosting, or eat them just as they are. ENJOY!
Yum
Here's What You'll Need For This Recipe: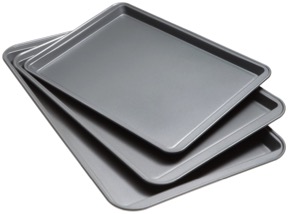 Looking for more delicious recipes??  Get inspired below…
Craving a delicious cookie??  This York Peppermint Cookie Recipe is such a fun dessert for an after dinner treat, or always the hit of any party!  The hidden peppermint patty gives it a fun, unexpected surprise when you bite into it, too!
Calling all Oreo lovers: this Oreo Cookie Recipe is such a fun, creative twist on your favorite classic cookie!  These cookies are so yummy, easy to make, and the best part is that they're only 4 ingredients!  They disappear almost as fast as I can make them!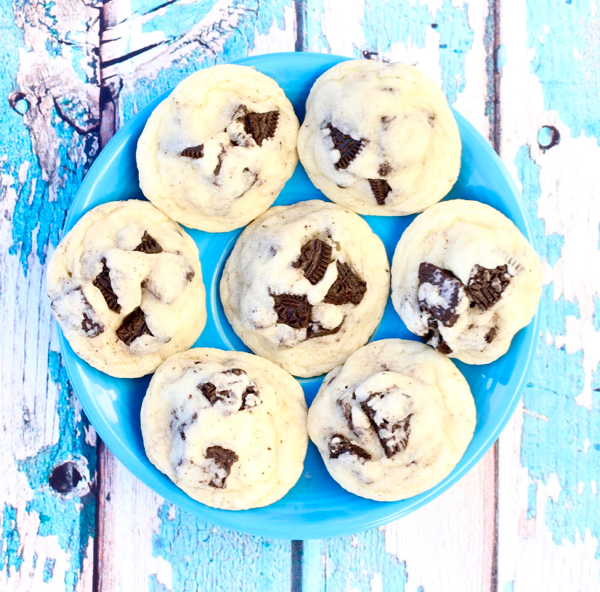 These Dark Chocolate Fudge Cake Mix Cookies are the perfect dessert for chocolate lovers!  They're easy to make, so delicious, and only four ingredients!  The perfect solution for stocking that cookie jar!  If you happen to have any leftovers, that is. 😉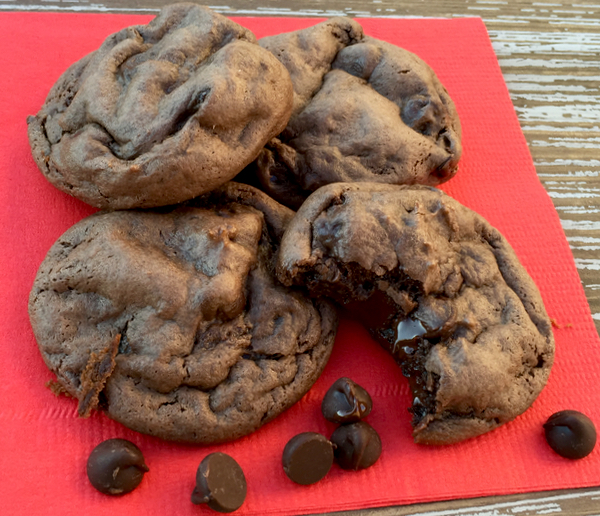 Got an after-dinner Cookie Craving?? This Dark Chocolate Mint M&M Cookie Recipe is your solution!  These easy cookies are so moist and super delicious.  Plus… just 4 ingredients!!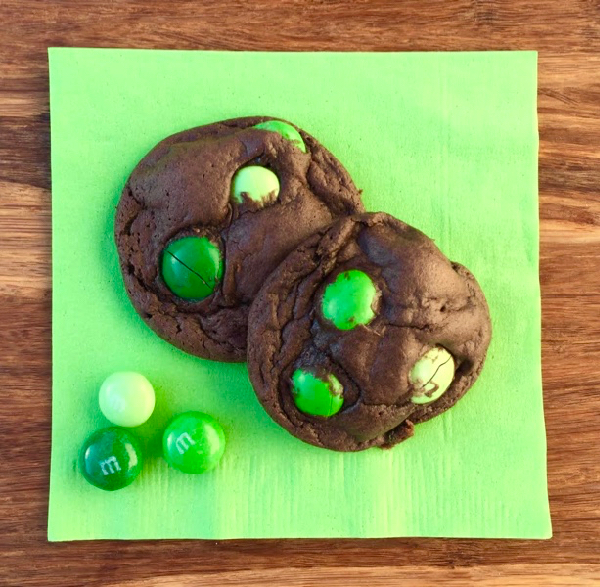 Don't miss out!  Follow along with Never Ending Journeys for more fun Travel Tips and Ideas!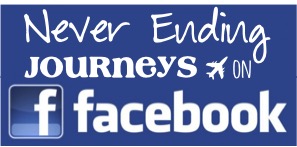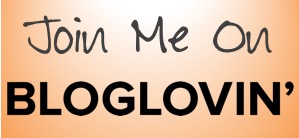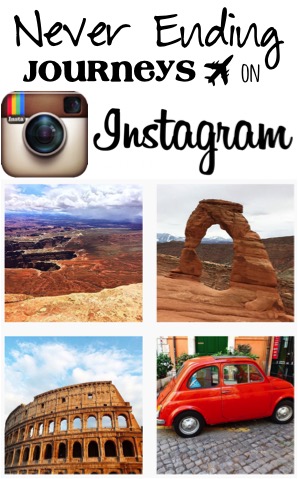 Have YOU ever tried German Chocolate Cake Mix Cookies?
Leave a comment & share!