Looking for a delicious Italian dinner?  Check out this easy Crockpot Chicken Marinara recipe!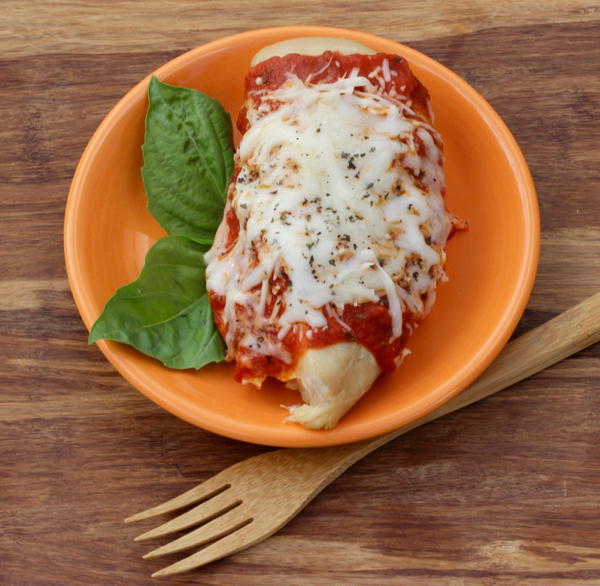 Looking to add a delicious Italian flair to your dinner this week??  This easy Crockpot Chicken Marinara recipe is such a fun and easy way to jazz up your weeknight menu!
Go grab your Crockpot, and let's get started!
Crockpot Chicken Marinara
Related: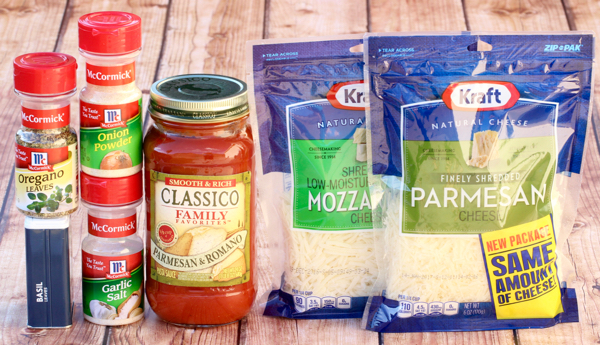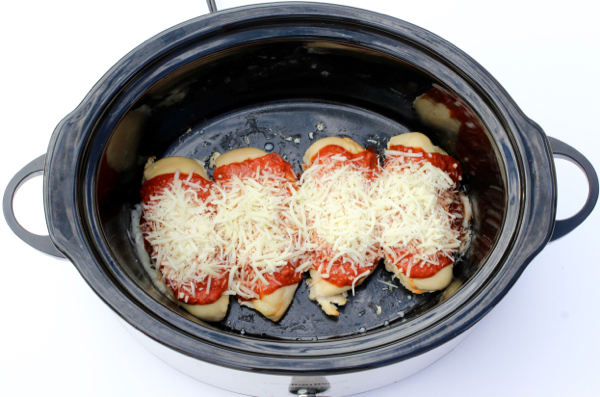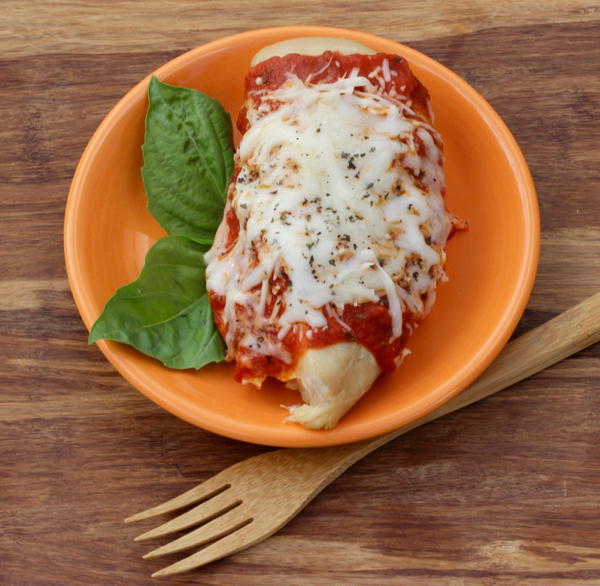 Crockpot Chicken Marinara
Prep time:
Cook time:
Total time:
Ingredients
4 boneless skinless Chicken Breasts
24 oz. Classico Parmesan and Romano Pasta Sauce
½ cup shredded Mozzarella Cheese
½ cup shredded Parmesan Cheese
2 teaspoons dried Basil
½ teaspoon dried Oregano
1½ teaspoon Onion Powder
1½ teaspoon Garlic Salt
Instructions
Place chicken in Crockpot.
Cook chicken on HIGH for 3 hours, or on LOW for 6 hours, covered.
After 3 hours on HIGH, or 6 hours on LOW, drain juices from Crockpot.
Mix Classico, Garlic Salt, Onion Powder, Basil, and Oregano together thoroughly in medium bowl, then evenly pour mixture over Chicken in Crockpot.
Evenly sprinkle Mozzarella and Parmesan Cheese over Chicken.
Cook for 30 more minutes on HIGH, or until done, covered.
Serve with a side of pasta and enjoy!
Yum
Here's What You'll Need for This Recipe: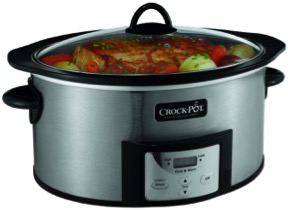 Looking for more easy recipes?  Check out these delicious favorites below…
On the hunt for an easy and delicious dinner to add to your menu this week??  This Crockpot Olive Garden Chicken is so simple to make, and sure to become a fast family favorite!  The best part is that it's only 3 Ingredients!  Talk about easy!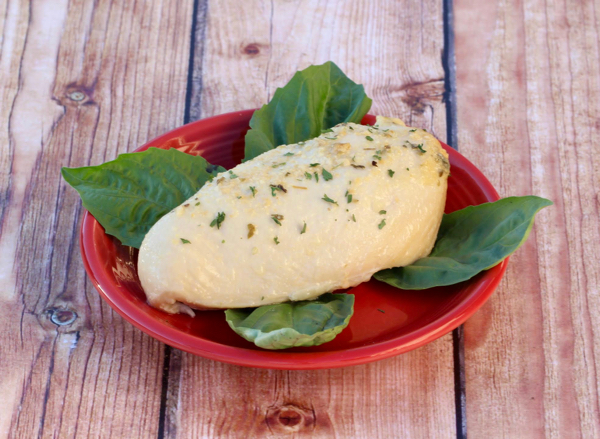 Looking for a delicious Dinner recipe to add to your menu this week?  This Crockpot Salsa Verde Chicken Recipe is so easy to make, and is sure to satisfy those Mexican food cravings!  Skip the Taco Tuesday, and go Crockpot crazy instead.  Seriously… your taste buds will thank you!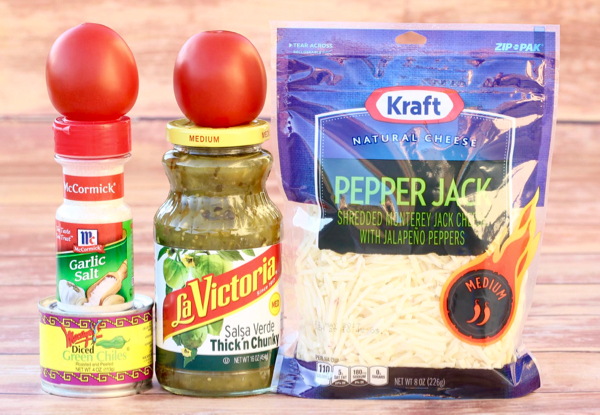 Looking to jazz up your ordinary weeknight dinner?  With just the right amount of sweet and tangy, this Crockpot Honey Mustard Pork Chops Recipe delivers the perfect one-two punch of deliciousness!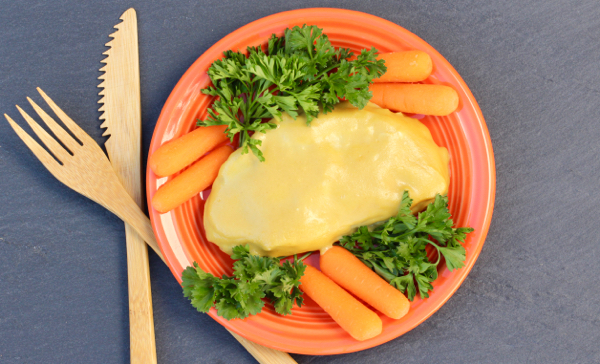 Looking for an easy dinner recipe to add to your menu this week??  This easy Swedish Meatballs Recipe is such a yummy dish that your family and friends will love!  Simple to make and serious payoff!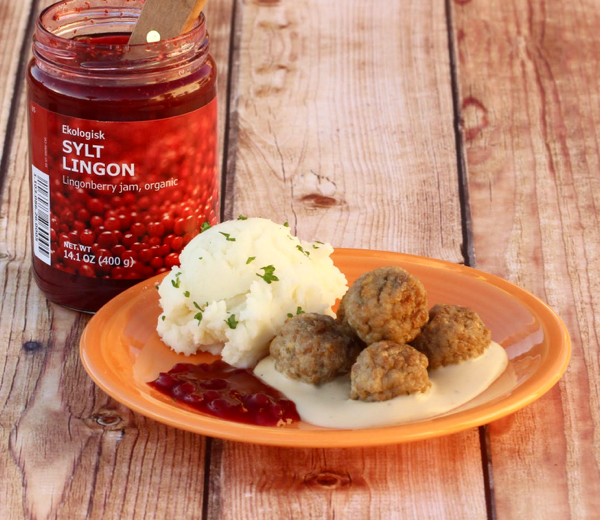 The Easy Crock Pot BBQ Meatball Recipe is the perfect party appetizer!  Delicious and just 3 ingredients!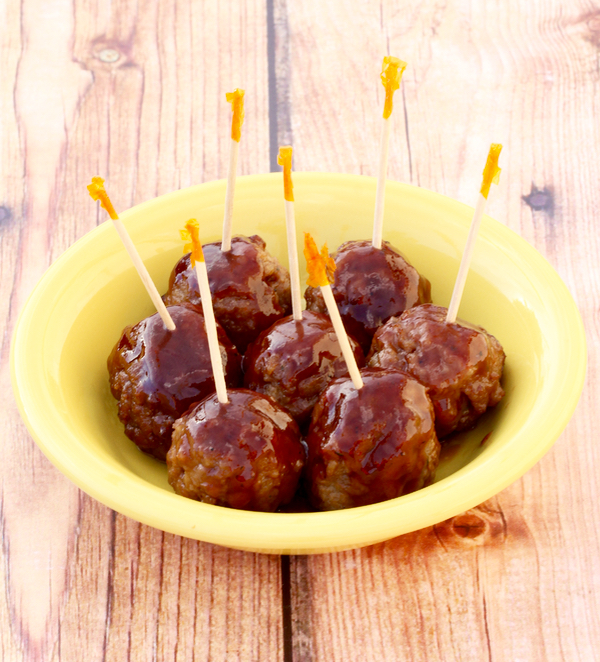 Looking for an easy and seriously delicious appetizer recipe??  This Slow Cooker Smokies Recipe is sure to satisfy those taste buds!  It's simple to make and always the star of the party!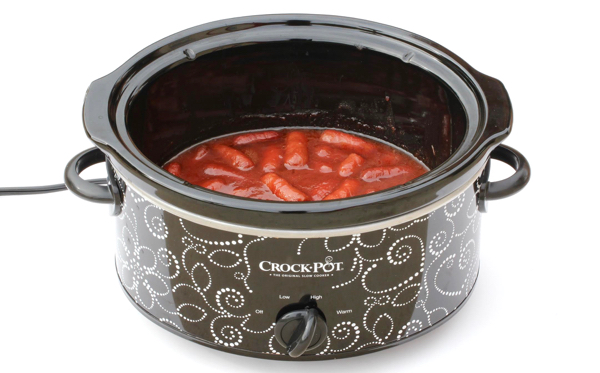 Are you looking for a very delicious all-American dinner recipe?  These Easy Bacon Wrapped Hot Dogs are perfect for the occasion!

Calling all Nutella lovers: It's time to meet your new favorite summer treat!  That's right, this Nutella Milkshake Recipe is so simple to make, and such a fun way to satisfy those Nutella cravings that we all have! 😉  Who could resist sips of decadent Nutella goodness?  I sure can't!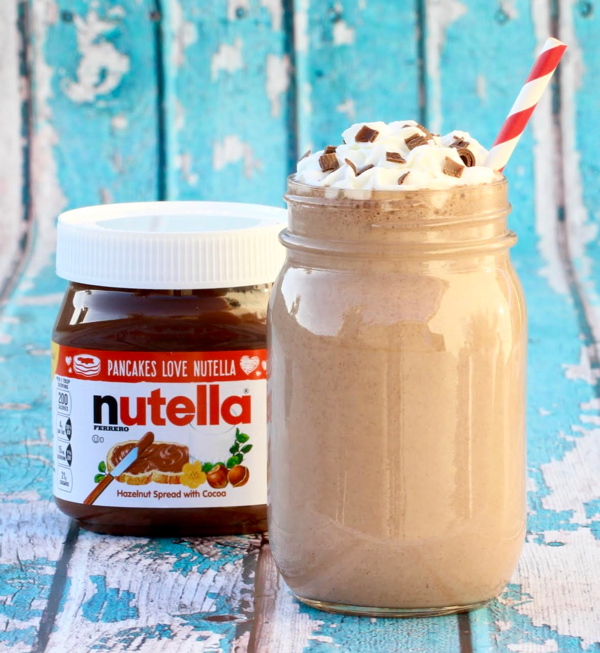 Don't miss out!  Follow along with Never Ending Journeys for more fun Travel Tips and Ideas!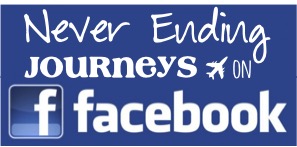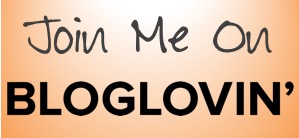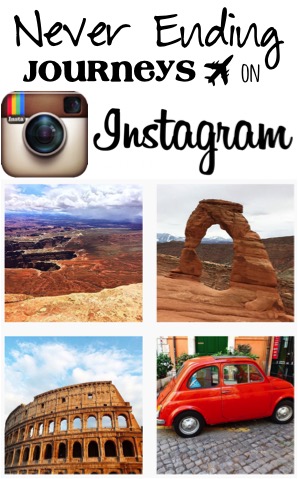 What is your favorite Italian dinner dish?