These Easy Bacon Wrapped Hot Dogs are the perfect all-American food for any occasion!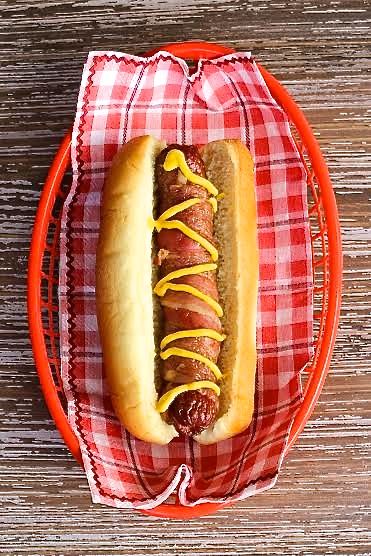 Some occasions call for something a little extreme, a little over-the-top.  A plate filled with these Easy Bacon Wrapped Hot Dogs is just the thing for such occasions! 😉
And just in case you were wondering, you will probably be having sweet dreams about these delicious dogs!  Just trust me… your friends and family will thank you!
Easy Bacon Wrapped Hot Dogs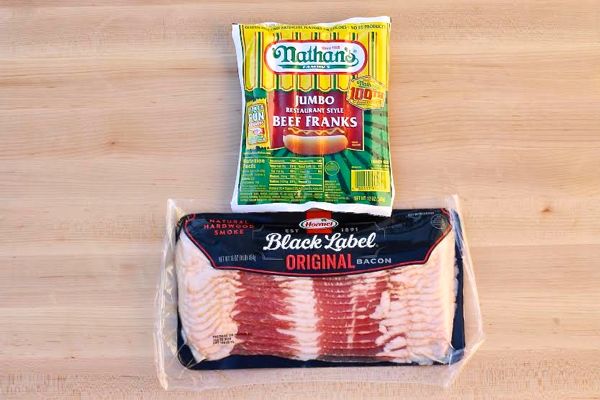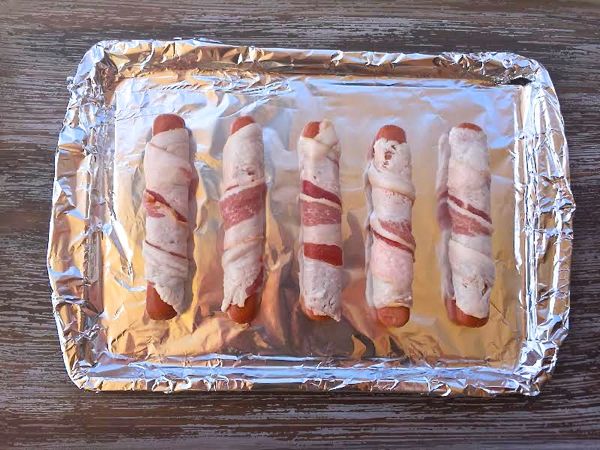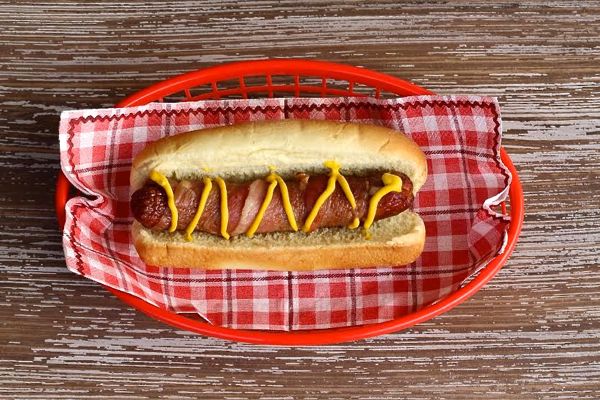 Easy Bacon Wrapped Hot Dogs
Prep time:
Cook time:
Total time:
Ingredients
1 package Nathan's Jumbo Beef Franks
5 thin slices Bacon, uncooked
Instructions
Preheat oven to 375 degrees.
Line small cookie sheet with aluminum foil.
Carefully wrap each hot dog with 1 slice of bacon and place on foil lined cookie sheet.
Bake for approx. 25 – 35 minutes, or until bacon is cooked through. Enjoy!

Are you looking for more delicious recipes?  Get inspired below!
On the hunt for an easy and delicious dinner to add to your menu this week??  This Crockpot Olive Garden Chicken is so simple to make, and sure to become a fast family favorite!  The best part is that it's only 3 Ingredients!  Talk about easy!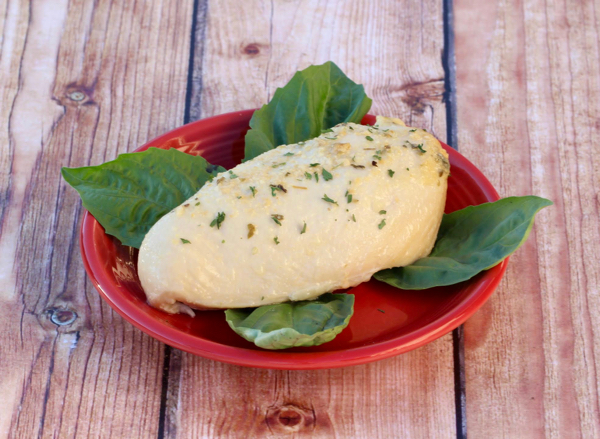 The Easy Crock Pot BBQ Meatball Recipe is the perfect party appetizer!  Delicious and just 3 ingredients!

Don't miss out!  Follow along with Never Ending Journeys for more fun Travel Tips and Ideas!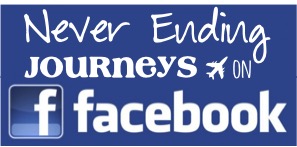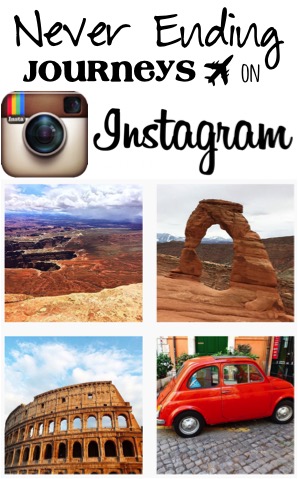 Have YOU ever tried Easy Bacon Wrapped Hot Dogs?
Leave a comment & share!